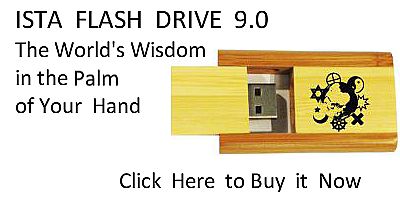 Sacred Texts
Legends & Sagas
Iceland
Index
Previous
Next
---
62. THE SLAYING OF HJORT AND FOURTEEN MEN
After that Starkad egged on his men, and then they turn down upon them into the ness. Sigurd Swinehead came first and had a red targe, but in his other hand he held a cutlass. Gunnar sees him and shoots an arrow at him from his bow; he held the shield up aloft when he saw the arrow flying high, and the shaft passes through the shield and into his eye, and so came out at the nape of his neck, and that was the first man slain.
A second arrow Gunnar shot at Ulfhedinn, one of Starkad's men, and that struck him about the middle and he fell at the feet of a yeoman, and the yeoman over him. Kolskegg cast a stone and struck the yeoman on the head, and that was his deathblow.
Then Starkad said, "'Twill never answer our end that he should use his bow, but let us come on well and stoutly." Then each man egged on the other, and Gunnar guarded himself with his bow and arrows as long as he could; after that he throws them down, and then he takes his bill and sword and fights with both hands. There is long the hardest fight, but still Gunnar and Kolskegg slew man after man.
Then Thorgeir, Starkad's son, said, "I vowed to bring Hildigunna thy head, Gunnar."
Then Gunnar sang a song:
"Thou, that battle-sleet down bringeth,
Scarce I trow thou speakest truth;
She, the girl with golden armlets,
Cannot care for such a gift;
But, O serpent's hoard despoiler!
If the maid must have my head--
Maid whose wrist Rhine's fire (1) wreatheth,
Closer come to crash of spear."
"She will not think that so much worth having," says Gunnar; "but still to get it thou wilt have to come nearer!"
Thorgeir said to his brothers, "Let us run all of us upon him at once; he has no shield and we shall have his life in our hands."
So Bork and Thorkel both ran forward and were quicker than Thorgeir. Bork made a blow at Gunnar, and Gunnar threw his bill so hard in the way, that the sword flew out of Bork's hand; then he sees Thorkel standing on his other hand within stroke of sword. Gunnar was standing with his body swayed a little on one side, and he makes a sweep with his sword, and caught Thorkel on the neck, and off flew his head.
Kol Egil's son, said, "Let me get at Kolskegg," and turning to Kolskegg he said, "This I have often said, that we two would be just about an even match in fight."
"That we can soon prove," says Kolskegg.
Kol thrust at him with his spear; Kolskegg had just slain a man and had his hands full, and so he could not throw his shield before the blow, and the thrust came upon his thigh, on the outside of the limb and went through it.
Kolskegg turned sharp round, and strode towards him, and smote him with his short sword on the thigh, and cut off his leg, and said, "Did it touch thee or not?"
"Now," says Kol, "I pay for being bare of my shield."
So he stood a while on his other leg and looked at the stump.
"Thou needest not to look at it," said Kolskegg; "'tis even as thou seest, the leg is off."
Then Kol fell down dead.
But when Egil sees this, he runs at Gunnar and makes a cut at him; Gunnar thrusts at him with the bill and struck him in the middle, and Gunnar hoists him up on the bill and hurls him out into Rangriver.
Then Starkad said, "Wretch that thou art indeed," Thorir Easterling, "when thou sittest by; but thy host, and father-in- law Egil, is slain."
Then the Easterling sprung up and was very wroth. Hjort had been the death of two men, and the Easterling leapt on him and smote him full on the breast. Then Hjort fell down dead on the spot.
Gunnar sees this and was swift to smite at the Easterling, and cuts him asunder at the waist.
A little while after Gunnar hurls the bill at Bork, and struck him in the middle, and the bill went through him and stuck in the ground.
Then Kolskegg cut off Hauk Egil's son's head, and Gunnar smites off Otter's hand at the elbow-joint. Then Starkad said, "Let us fly now. We have not to do with men!"
Gunnar said, "Ye two will think it a sad story if there is naught on you to show that ye have both been in the battle."
Then Gunnar ran after Starkad and Thorgeir, and gave them each a wound. After that they parted; and Gunnar and his brothers had then wounded many men who got away from the field, but fourteen lost their lives, and Hjort the fifteenth.
Gunnar brought Hjort home, laid out on his shield, and he was buried in a cairn there. Many men grieved for him, for he had many dear friends.
Starkad came home, too, and Hildigunna dressed his wounds and Thorgeir's, and said, "Ye would have given a great deal not to have fallen out with Gunnar."
"So we would," says Starkad.
ENDNOTES:
(1) "Rhine's fire," a periphrasis for gold.
---
Next: 63. Njal's Counsel To Gunnar