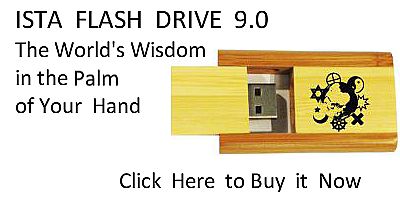 Sacred Texts
Legends & Sagas
Iceland
Index
Previous
Next
---
35. THE VISIT TO BERGTHORSKNOLL
Now it was the custom between Gunnar and Njal, that each made the other a feast, winter and winter about, for friendship's sake; and it was Gunnar's turn to go to feast at Njal's. So Gunnar and Hallgerda set off for Bergthorsknoll, and when they got there Helgi and his wife were not at home. Njal gave Gunnar and his wife a hearty welcome, and when they had been there a little while, Helgi came home with Thorhalla his wife. Then Bergthora went up to the crossbench, and Thorhalla with her, and Bergthora said to Hallgerda, "Thou shalt give place to this woman."
She answered, "To no one will I give place, for I will not be driven into the corner for any one."
"I shall rule here," said Bergthora. After that Thorhalla sat down, and Bergthora went round the table with water to wash the guests' hands. Then Hallgerda took hold of Bergthora's hand, and said, "There's not much to choose, though, between you two. Thou hast hangnails on every finger, and Njal is beardless."
"That's true," says Bergthora, "yet neither of us finds fault with the other for it; but Thorwald, thy husband, was not beardless, and yet thou plottedst his death."
Then Hallgerda said, "It stands me in little stead to have the bravest man in Iceland if thou dost not avenge this, Gunnar!"
He sprang up and strode across away from the board, and said, "Home I will go, and it were more seemly that thou shouldest wrangle with those of thine own household, and not under other men's roofs; but as for NjaI, I am his debtor for much honour, and never will I be egged on by thee like a fool."
After that they set off home.
"Mind this Bergthora," said Hallgerda, "that we shall meet again."
Bergthora said she should not be better off for that. Gunnar said nothing at all, but went home to Lithend, and was there at home all the winter. And now the summer was running on towards the Great Thing.
---
Next: 36. Kol Slew Swart