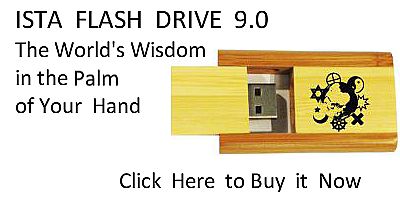 Sacred Texts
Legends & Sagas
Iceland
Index
Previous
Next
---
CHAPTER XIX.
THORDISA'S WELCOME TO EYJOLF.
Now Eyjolf fares from home with eleven men to see Bork the Stout, and then he told him these tidings and the whole story.
Bork was merry at that, and bade Thordisa make Eyjolf welcome.
"Bear in mind now all thy old love for my brother Thorgrim, and be good to Eyjolf."
"I will weep for my brother Gisli," says Thordisa; "but will it not be welcome enough for Gisli's baneman if I make him some brose and serve it up?"
And that evening when she brought in the food she let fall the tray of spoons. Now Eyjolf had laid the sword that Gisli had borne between the table and his legs. Thordisa knows the sword, and as she stoops after the spoons she caught hold of the sword by the hilt and makes a stab at Eyjolf, and wished to run him through the middle, but she did not reckon that the hilt pointed up and caught the table; so she thrust lower than she would, and bit him on the thigh, and gave him a great wound.
Bork seizes Thordisa, and twists the sword out of her hand. All jump up and push away the board with the meat on it. Bork offered to let Eyjolf make his own award, and he laid it at the
full price of a man, and said he would have laid it higher had not Bork behaved so well.
As for Thordisa, she took witness at once, and says she will be parted from Bork, for she will never come into his bed again; and she kept her word. After that she went and dwelt at Thordisastead, out on the Ere. But Bork stays behind at Helgafell till Snorro the Priest turned him out; and then Bork went to dwell at Glasswaterwood.
As for Eyjolf, he goes back home, and is ill-pleased with all he has done.
The sons of Vestein fare to Gest their kinsman, and call on him to send them, at his cost, abroad with their mother Gunnhillda, and Auda, Gisli's wife, and Gudrida, the daughter of Ingialld, and Geirmund, her brother. So they all sail for Norway from Whitewater in Borgarfirth. It was Gest who sent them away at his cost. They had a short passage, and came safe to Norway. There Berg walks along the street, and is looking out to hire them booth-room in the town. Two men were with him, and they meet two other men--one was clad in scarlet, and was a tall young man, and he asked Berg for his name. Berg told him at once the truth of himself and his kindred; for he thought it rather likely that he should gain good for his father than smart for him, for Vestein had made many friends on his voyages. But that man clad in scarlet drew his sword straightway and dealt Berg his death-blow. That man was Ari the Soursop, the brother of Gisli and Thorkel. Berg's companions go to the ship, and tell what had happened. The captain got them all
out of the way, and Helgi took ship for Greenland. He got thither and throve, and was thought a brave fellow. Men were sent out to take his life, but it was not doomed that he should die so. Helgi was drowned out fishing, and that was thought great scathe. Auda. and Gunnhillda go to Denmark to Heathby. There they changed their faith, and went south to Rome, and did not come back. Geirmund stayed in Norway and married, and was well to do. His sister Gudrida was given away to a man, and she was thought a wise woman, and many men have come from her. Ari the Soursop sailed to Iceland, and landed in Whitewater, and sold his ship, and bought him land at Hammer; and there he dwelt some winters. Later on he lived on the Moors, and men have come from him too.
Here we end the Saga of GISLI THE SOURSOP.
God grant us all good days without end. Amen.
---
Next: Maps of Iceland