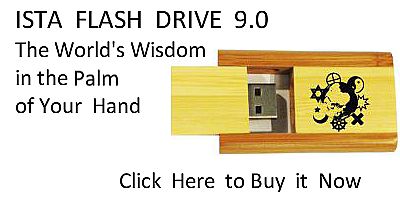 Sacred Texts
Sagas and Legends
Celtic
Index
Previous
Next
---
Two farm servants named Rhys and Llywelyn were one fine evening at twilight returning home to Llwyn y Ffynon from the mountain, where they had been cutting peat. They were walking through a wood when Rhys suddenly said, "Stop: listen to that enchanting music: that's a tune I've danced to a hundred times and I can't resist it now. I must find the, musicians and have my dance: if you don't want to stop, you can go and have your supper and I'll be with you presently."
"Music and dancing indeed," replied Llywelyn, "I hear no music and how should you? Come, come, no nonsense, come home with me."
He might have spared his breath to cool the porridge which was awaiting him at Llwyn y Ffynon, for Rhys plunged into the trees, leaving Llywelyn to pursue his homeward journey alone. As he was walking along, he thought that all Rhys's talk about music must have been just an excuse for going to the alehouse, which was five miles away; so he ate his supper and retired to rest in the stable loft without any anxiety about his companion. Nor was he troubled about him when he woke up in the middle of the night and found himself alone, reflecting that under the influence of the ale Rhys would probably go a-wooing and. return before morning as he had often done before.
When morning came, however, there was no Rhys, and when questioned by his master, Llywelyn said that he had gone off suddenly the night before, presumably to the alehouse. As there was a heavy day's work to be gone through, a messenger was sent to the alehouse to inquire about Rhys, but came back with the information that Rhys had not been there at all. By-and-by, his master thought it advisable to question Llywelyn more closely as to where, how and why Rhys had left him. Llywelyn stated that as they were walking through the wood, Rhys had suddenly heard music and left him, as he said, to join the dance.
"Did you hear the music?" inquired his master, and when Llywelyn replied that he had not, his account of his fellow-servant's disappearance was considered very unsatisfactory.
A search was made for the lost Rhys, but not a trace of him could be found. There had been no dance in the whole country round: not a sound of music had reached the ear of anyone: and suspicion gradually fell on Llywelyn. It was supposed that he must have quarrelled with Rhys on the way home and murdered him, and he was arrested and put in prison. He protested his innocence, but as he could give no account of his companion's disappearance except that, at the sound of music which no one had heard, he had suddenly gone off to a dance which had not taken place, he was generally thought to be guilty, and he was kept in prison until the dead body could be found and his guilt could be brought home to him.
Things remained thus for nearly a year, when a newcomer into the neighbourhood, who had some experience of fairy ways and customs, suggested that he and a company of neighbours should go with Llywelyn to the place where he had parted from Rhys. This was agreed to and they came to a fairy ring.
"This is the very spot," said Llywelyn, "and hush, I hear music; melodious harps I hear."
The whole company listened, but could hear nothing, and told Llywelyn so.
"Put your foot on mine, David," said Llywelyn, whose foot was now upon the outward edge of the fairy circle, to one of the company. David put his foot on Llywelyn's, and so did they all, one after another: and then they heard the sound of many harps in full concert, and saw within the circle a number. of little figures enjoying themselves vastly. They were dancing round and round the ring with hands joined, and among them was Rhys, footing it with the best of them.
As he came whirling by, Llywelyn seized hold of his smock frock and switched him out of the circle, taking great care not to overstep the edge of the ring.
"Let me finish my dance," said Rhys, "I never enjoyed a dance like this before, and I have not been above five minutes at it. Let me return to the dance."
"Five minutes, indeed," said the enraged Llywelyn, "you've been there long enough to come near getting me hanged, anyhow. I've been accused of murdering you, and you must clear my character. Come, answer for yourself and account for your conduct." And he restrained him by main force.
But to all the questions with which he was plied, he could only reply that he had been dancing for about five minutes. Of the people with whom he was, he could give no account whatever, except that they danced exquisitely. They were strangers to him, he said. He had not eaten or drunk or slept, and he was in the same clothes as when he disappeared. He became sad, sullen and silent, took to his bed and before long died.
---
Next: Lowri Dafydd Earns a Purse of Gold