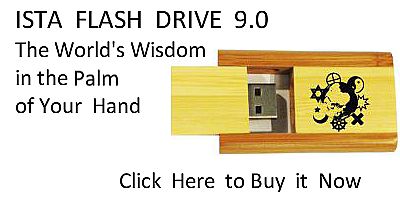 Sacred Texts
Sagas and Legends
Celtic
Index
Previous
Next
---
Buy this Book at Amazon.com
---


Gods and Fighting Men, by Lady Gregory, [1904], at sacred-texts.com
---
Part I Book IV: Aoibhell
AND Aoibhell, another woman of the Sidhe, made her dwelling-place in Craig Liath, and at the time of the battle of Cluantarbh she set her love on a young man of Munster, Dubhlaing ua Artigan, that had been sent away in disgrace by the King of Ireland. But before the battle he came back to join with Murchadh, the king's son, and to fight for the GaeI. And Aoibhell came to stop him; and when he would not stop with her she put a Druid covering about him, the way no one could see him.
And he went where Murchadh was fighting, and he made a great attack on the enemies of Ireland, and struck them down on every side. And Murchadh looked around him, and he said: "It seems to me I hear the sound of the blows of Dubhlaing ua Artigan, but I do not see himself." Then Dubhlaing threw off the Druid covering that was about him, and he said: 'I will not keep this covering upon me when you cannot see me through it. And come now across the plain to where Aoibbell is," he said, "for she can give us news of the battle."
So they went where she was, and she bade them both to quit the battle, for they would lose their lives in it. But Murchadh said to her, "I will tell you a little true story," he said; "that fear for my own body will never make me change my face. And if we fall," he said, "the strangers will fall with us; and it is many a man will fall by my own hand, and the Gael will be sharing their strong places." "Stop with me, Dubhlaing," she said then, "and you will have two hundred years of happy life with myself." "I will not give up Murchadh," he said, "or my own good name, for silver or gold." And there was anger on Aoibhell when he said that, and she said: "Murchadh will fall, and you yourself will fall, and your proud blood will be on the plain tomorrow." And they went back into the battle, and got their death there.
And it was Aoibhell gave a golden harp to the son of Meardha the time he was getting his learning at the school of the Sidhe in Connacht and that he heard his father had got his death by the King of Lochlann. And whoever heard the playing of that harp would not live long after it. And Meardha's son went where the three sons of the King of Lochlann were, and played on his harp for them, and they died.
It was that harp Cuchulain heard the time his enemies were gathering against him at Muirthemne, and he knew by it that his life was near its end.
---
Next: Part I Book IV: Midhir and Etain