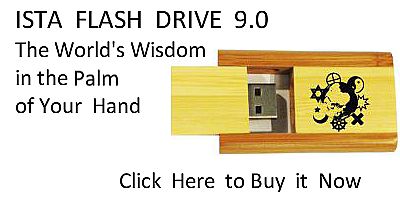 Sacred Texts
Legends & Sagas
Celtic
Index
Previous
Next
---
XXVIII.
BOOK OF TALIESSIN XXV.
IT broke out with matchless fury.
The rapid vehement fire.
Him we praise above the earth,
Fire, the fiery meteor of the dawn.
Above the high gale,
Higher than every cloud.
Great his animal.
He will not delay
Nor the wedding-feast of Llyr.
10. His path is like a water-course,
Thy rage in the chief streams.
The dawn smiles, repelling gloom,
At the dawn with violence,
At every meet season,
At the meet sea-son of his turnings,
At the four stages of his course,
I will extol him that judges violence,
Of the strong din, deep his wrath. p. 308
I am not a man, cowardly, gray,
20. A scum, near the wattle.
The illusion of my two relatives,
Two groans of affliction without appetite.
From my hand to thy hand God will give naught.
Thrice three protections,
Returning to the old places,
With a steed used to the field.
And the steed of Genethawg,
And the steed of Caradawg,
Perfect for travelling.
30. And the steed of Gwythur,
And the steed of Gwarddur,
And the steed of Arthur.
Dauntless to cause an ache,
And the steed of Taliessin,
And the steed of Lleu half domesticated,
And of Pebyr, the dark gray of the grove.
And Grei, the steed of Cunin.
Cornan stubborn in the conflict,
Of ardent desires,
40. The Black, from the seas famous,
The steed of Brwyn, betrayer of the country.
And the three cloven-footed ones
They will not go a journey conveniently,
The terrible steed of Ceidaw,
A hoof with bribery on it.
Mottle-shouldered Ysgodig
The steed of Llemenig
The horse of Rhydderch Rhyddig
Of the gray colour of a pear.
50. And Llamre, full of inherent vigour,
And Froenvoll of a vigorous growth,
The steed of Sadyrnin, p. 309
And the steed of Constantine.
And others handling,
For the country, the smart of foreigners.
The good Henwyn brought
A tale from Hiraddug.
I have been a sow, I have been a buck,
I have been a sage, I have been a snout,
60. I have been a horn, I have been a wild sow,
I have been a shout in battle.
I have been a torrent on the slope,
I have been a wave on the extended shore.
I have been the light sprinkling of a deluge,
I have been a cat with a speckled head on three trees.
I have been a circumference, I have been a head.
A goat on an elder-tree.
I have been a crane well filled, a sight to behold.
Very ardent the animals of Morial,
70. They kept a good stock.
Of what is below the air, say the hateful men,
Too many do not live, of those-that know me.
---
Next: XXIX. The Verses of the Graves. Black Book of Caermarthen XIX.