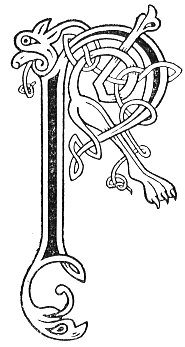 RI la do shlainte,
Cha dean thu crabhadh,
Cha tabhair thu taine,
'S cha tar thu tuis;
Ceann an ardain,
Cridhe na gabhachd,
Beul gun fhaigheam,
'S cha nar leat cuis.
Ach thig do gheamhradh,
Is cruas do theanndachd,
Is bidh do cheann mar
Am meall 's an uir;
Do luth air failing,
Do chruth air fhagail,
Is tu na do thraill,
Air do dha ghlun.
IN the day of thy health,
Thou wilt not give devotion,
Thou wilt not give kine,
Nor wilt thou offer incense;
Head of haughtiness,
Heart of greediness,
Mouth unhemmed,
Nor ashamed art thou.
But thy winter will come,
And the hardness of thy distress,
And thy head shall be as
The clod in the earth
Thy strength having failed,
Thine aspect having gone,
And thou a thrall,
On thy two knees.