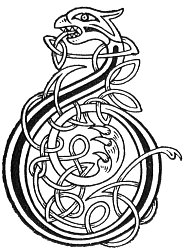 BUAINIDH mis am mothan suairce,
An luibh is luachmhoire 's an tom,
Dulagan nan seachd sagart,
'S an agallaich a ta n' an com.
* * * *
* * * *
Gur liom an ciall 's an codhail,
Fad 's a bhios am mothan liom.
I WILL pluck the gracious 'mothan,'
Plant most precious in the field,
That mine be the holiness of the seven priests,
And the eloquence that is within them.
* * * *
* * * *
That mine be their wisdom and their counsel,
While the 'mothan' is mine.