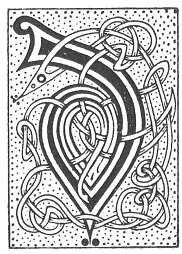 DHE, beannaich dhomh an la ur,
Nach do thuradh dhomh roimhe riamh;
Is ann gu beannachadh do ghnuis,
Thug thu 'n uine seo dhomh, a Dhia.
Beannaich thusa dhomh mo shuil,
Beannaicheadh mo shuil na chi;
Beannaichidh mise mo nabaidh,
Beannaicheadh mo nabaidh mi.
Dhe tabhair dhomh-sa cridhe glan,
Na leig a seall do shula mi;
Beannaich dhomh mo ghin 's mo bhean,
'S beannaich domh mo nearc 's mo ni.
GOD, bless to me the new day,
Never vouchsafed to me before;
It is to bless Thine own presence
Thou hast given me this time, O God.
Bless Thou to me mine eye,
May mine eye bless all it sees;
I will bless my neighbour,
May my neighbour bless me.
God, give me a clean heart,
Let me not from sight of Thine eye;
Bless to me my children and my wife,
And bless to me my means and my cattle.