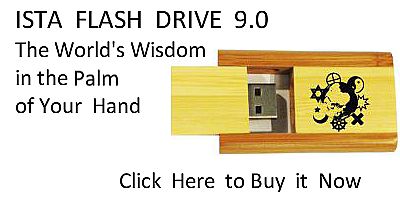 Sacred Texts
Native American
Southeast
Index
Previous
Next
---
64. THE FLIGHT TO THE TREE (76)
An old woman was living with her grandchild. One time she sent her after water, so she took a bucket and set out for the pond. She drew some water and set it down. While she was standing there an old bison came down to the other side of the pond. He called to her
and she went over to him. When she got there they started off. "Shall we not go down this way?" he said.
They did not know where the girl had gone. They did not know where to hunt. All of the people assembled and wanted to find out about her but could not. They said, "Whoever finds her shall have her along with a trunk full of things," but no one knew about her. By and by an orphan living among them said, "I will go hunting for her and perhaps will find her." So they said to him, "All right. Go in search of her and bring her in."
When they sent him off he made four arrows, two red and two white, and took them along. He also took four hen's eggs. He went on and discovered numbers of bison and the girl sitting in the midst of them. Then he climbed a bent-over post-oak tree, and tried to put the bison to sleep. But while the others slept an old bison did not sleep. He kept walking around. After a while, however. he too lay down and slept.
Then the man got down and started toward them. He seized the girl, who did not want to come, and carried her toward the bent tree, but, when he was nearly there, the old bison awoke, and all of the others awoke and pursued him. He reached the tree with the girl, climbed it, and placed her where she was not too high from the ground while he stood a little above her.
Then the bison came all around the tree underneath and nearly made it fall by licking it with their tongues. 'The man, however, took a hen's egg and dropped it down upon the ground, when the tree stood up just as before. Again they licked it, and nearly made it fall. He took out and dropped another hen's egg, making the tree stand up again. He kept doing this until he had used all of the eggs.
After that he took a red arrow and shot it through a bison; it returned to him. He took it and shot it through another and it kept coming back until all were destroyed. But the old bison was left. He stamped hard upon the ground, causing pine knots to fly "fåm" against the tree, but the man took them and threw them back. After this had gone on for some time the orphan took a red arrow and shot it through the bison and it came back to him. Then the bison cried, staggered about, dropped down and died. The woman also cried, and, jumping from the tree, fell upon him, and felt about upon his body. The man got down and took out the tongues of the bison, including that of the old bison. Then he said to the woman, "Let us go," but she did not want to. Upon that he took off all of her clothing and killed her. Then he started home. He arrived, carrying all the things she had worn. Then the people heard about his arrival and all gathered together. They directed that the trunk full of things be given to him. They let him have all.
---
Next: 65. Money-Spitter