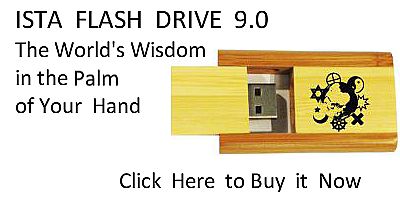 Sacred Texts
Freemasonry
Index
Previous
Next
---
Buy this Book at Amazon.com
---


Shibboleth: A Templar Monitor, by George Cooper Connor, [1894], at sacred-texts.com
---
HISTORY OF THE ORDER IN THE UNITED STATES.
"It would be a matter of pride and gratification," said Past Grand Master Hopkins, in his report to Grand Encampment, in 1889, "if we could trace the genealogy of our Templar organizations, by clear and unquestionable steps, back to a legitimate and respected parentage. But as that can not be done—as the very baptismal record of our Grand Encampment has been found to be erroneous—and so many subordinate bodies were formed without formality and without legality, we can only admit the established facts, and trust that the power, the purity, and the renown of our maturer years may soften the disappointment occasioned by the knowledge of an unfortunate origin."
The Grand Encampment was formed on the 10th of June, 1816, by delegates from the Grand Commanderies (then called Encampments) of Massachusetts, Rhode Island and New York.
CONCLAVES AND GRAND MASTERS OF THE GRAND ENCAMPMENT
No.

CONCLAVES.

GRAND MASTERS.

REMARKS.

Place.

Year.

Name and Residence.

1

New York

1816

DeWitt Clinton, New York

2

New York

1819

DeWitt Clinton, New York

3

New York

1826

DeWitt Clinton, New York

Died February 11, 1828.

4

New York

1829

Rev. Jonathan Nye, Claremont

Died April 1, 1843.

5

Baltimore

1832

Rev. Jonathan Nye, Claremont

6

Washington

1835

James M. Allen, Cayuga, N. Y

Died

7

Boston

1838

James M. Allen, Cayuga, N. Y

8

New York

1841

James M Allen Cayuga, N. Y

9

New Haven

1844

Archibald Bull, Troy, N. Y

Died December 22, 1865.

10

Columbus

1847

William B. Hubbard, Columbus

Died January 5, 1866.

11

Boston

1850

William B. Hubbard, Columbus

12

Lexington

1853

William B. Hubbard, Columbus

13

Hartford

1856

William B. Hubbard, Columbus

14

Chicago

1859

Benjamin B. French, Washington

Died August 12, 1870.

15

New York

1862

Benjamin B. French, Washington

16

Columbus

1865

Henry L. Palmer, Milwaukee

17

St. Louis

1868

William S. Gardner, Newton, Mass

Died April 14, 1888.

18

Baltimore

1871

John Q. A. Fellows, New Orleans

19

New Orleans

1874

James. H. Hopkins, Pittsburg

20

Cleveland

1877

Vincent L. Hurlbut, Chicago

21

Chicago

1880

Benjamin Dean, Boston

22

San Francisco

1883

Robert E. Withers, Wytheville, Va.

23

St. Louis

1886

Charles Roome, New York

Died June 28, 1890.

24

Washington

1889

John P. S. Gobin, Lebanon, Pa.

25

Denver

1892

Hugh McCurdy, Corunna, Mich.

26

Boston

1895

27

1898

28

1901
---
Next: Original Templar Grand Masters