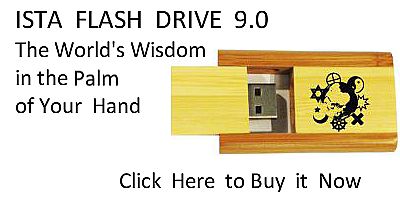 Sacred Texts
Judaism
Index
Next
---
Buy this Book at Amazon.com
---
‏ספר יצירה‎
SEPHER YEZIRAH.
A BOOK ON CREATION;
OR,
THE JEWISH METAPHYSICS
OF
REMOTE ANTIQUITY.
With English Translation, Preface, Explanatory Notes and Glossary,
BY
Rev. Dr. ISIDOR KALISCH,
Author of the "Guide for Rational Inquiries into the Biblical Scriptures," "Toms des Morgenlandes," Translator of "Nathan the Wise" from the German, etc., etc., etc.
NEW YORK:
L. H. FRANK & CO., PUBLISHERS AND PRINTERS,
No. 32½ Bowery.
[1877]
NOTICE OF ATTRIBUTION
Scanned at sacred-texts.com, September 2005. Proofed, formatted and Unicode transliteration by John Bruno Hare. This text is in the public domain in the United States because it was published prior to January 1st, 1923. These files may be used for any non-commercial purpose, provided this notice of attribution is left intact in all copies.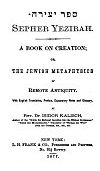 Click to enlarge
Title Page



Click to enlarge
Verso

---
Next: Preface