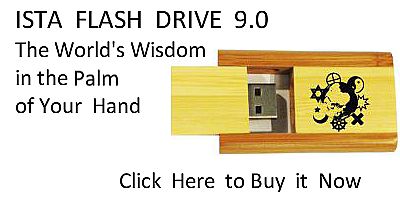 Sacred Texts
Islam
Index
Hypertext Qur'an
Unicode
Palmer
Pickthall
Yusuf Ali English
Rodwell
Sūra LXXXVIII.: <u>G</u>āshiya, or The Overwhelming Event. Index
Previous
Next
---


The Holy Quran, tr. by Yusuf Ali, [1934], at sacred-texts.com
---
Sūra LXXXVIII.: Gāshiya, or The Overwhelming Event.
Section 1

1. Hal ataka hadeethu alghashiyati
1. Has the story
Reached thee, of
The Overwhelming (Event)?
---

2. Wujoohun yawma-ithin khashiAAatun
2. Some faces, that Day,
Will be humiliated,
---

3. Labouring (hard), weary,—
---

4. The while they enter
The Blazing Fire,—
---

5. The while they are given,
To drink, of a bailing hot spring,
---

6. Laysa lahum taAAamun illa min dareeAAin
6. No food will there be
For them but a bitter Dharī'
---

7. La yusminu wala yughnee min jooAAin
7. Which will neither nourish
Nor satisfy hunger.
---

8. Wujoohun yawma-ithin naAAimatun
8. (Other) faces that Day
Will be joyful,
---

9. Pleased with their Striving,—
---

10. In a Garden on high,
---

11. La tasmaAAu feeha laghiyatan
11. Where they shall hear
No (word) of vanity:
---

12. Therein will be
A bubbling spring:
---

13. Feeha sururun marfooAAatun
13. Therein will be Thrones
(Of dignity), raised on high,
---

14. Goblets placed (ready),
---

15. And Cushions set in rows,
---

16. And rich carpets
(All) spread out.
---

17. Afala yanthuroona ila al-ibili kayfa khuliqat
17. Do they not look
At the Camels,
How they are made?—
---

18. Wa-ila alssama-i kayfa rufiAAat
18. And at the Sky,
How it is raised high?—
---

19. Wa-ila aljibali kayfa nusibat
19. And at the Mountains,
How they are fixed firm?—
---

20. Wa-ila al-ardi kayfa sutihat
20. And at the Earth,
How it is spread out?
---

21. Fathakkir innama anta muthakkirun
21. Wherefore do thou give
Admonition, for thou art
One to admonish.
---

22. Lasta AAalayhim bimusaytirin
22. Thou art not one
To manage (men's) affairs.
---

23. But if any turn away
And reject God,—
---

24. FayuAAaththibuhu Allahu alAAathaba al-akbara
24. God will punish him
With a mighty Punishment,
---

25. For to Us will be
Their Return;
---

26. Thumma inna AAalayna hisabahum
26. Then it will be for Us
To call them to account.