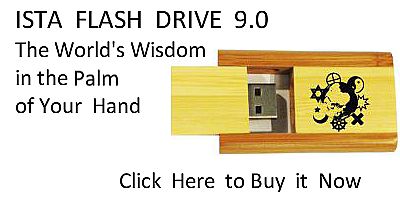 Sacred Texts
Islam
Index
Hypertext Qur'an
Unicode
Palmer
Pickthall
Yusuf Ali English
Rodwell
Sūra XL.: Mū-min, or The Believer. Index
Previous
Next
---


The Holy Quran, tr. by Yusuf Ali, [1934], at sacred-texts.com
---
Sūra XL.: Mū-min, or The Believer.
Section 1

1. Hā-Mīm.
---

2. Tanzeelu alkitabi mina Allahi alAAazeezi alAAaleemi
2. The revelation
Of this Book
Is from God,
Exalted in Power,
Full of Knowledge,—
---

3. Ghafiri alththanbi waqabili alttawbi shadeedi alAAiqabi thee alttawli la ilaha illa huwa ilayhi almaseeru
3. Who forgiveth Sin,
Accepteth Repentance,
Is Strict in Punishment,
And hath a Long Reach
(In all things).
There is no god
But He: to Him
Is the Final Goal.
---

4. Ma yujadilu fee ayati Allahi illa allatheena kafaroo fala yaghrurka taqallubuhum fee albiladi
4. None can dispute
About the Signs of God
But the Unbelievers.
Let not, then,
Their strutting about
Through the land
Deceive thee!
---

5. Kaththabat qablahum qawmu noohin waal-ahzabu min baAAdihim wahammat kullu ommatin birasoolihim liya/khuthoohu wajadaloo bialbatili liyudhidoo bihi alhaqqa faakhathtuhum fakayfa kana AAiqabi
5. But (there were people) before them,
Who denied (the Signs),—
The People of Noah,
And the Confederates
(Of Evil) after them;
And every People plotted
Against their prophet,
To seize him, and disputed
By means of vanities,
Therewith to condemn
The Truth: but it was I
That seized them!
And how (terrible)
Was My Requital!
---

6. Wakathalika haqqat kalimatu rabbika AAala allatheena kafaroo annahum as-habu alnnari
6. Thus was the Decree
Of thy Lord proved true
Against the Unbelievers
That truly they are
Companions of the Fire!
---

7. Allatheena yahmiloona alAAarsha waman hawlahu yusabbihoona bihamdi rabbihim wayu/minoona bihi wayastaghfiroona lillatheena amanoo rabbana wasiAAta kulla shay-in rahmatan waAAilman faighfir lillatheena taboo waittabaAAoo sabeelaka waqihim AAathaba aljaheemi
7. Those who sustain
The Throne (of God)
And those around it
Sing Glory and Praise
To their Lord; believe
In Him; and implore Forgiveness
For those who believe:
"Our Lord! Thy Reach
Is over all things,
In Mercy and Knowledge.
Forgive, then, those who
Turn in Repentance, and follow
Thy Path; and preserve them
From the Penalty
Of the Blazing Fire!
---

8. Rabbana waadkhilhum jannati AAadnin allatee waAAadtahum waman salaha min aba-ihim waazwajihim wathurriyyatihim innaka anta alAAazeezu alhakeemu
8. "And grant, our Lord!
That they enter
The Gardens of Eternity,
Which Thou hast promised
To them, and to the righteous
Among their fathers,
Their wives, and their posterity!
For Thou art (He),
The Exalted in Might,
Full of Wisdom.
---

9. Waqihimu alssayyi-ati waman taqi alssayyi-ati yawma-ithin faqad rahimtahu wathalika huwa alfawzu alAAatheemu
9. "And preserve them
From (all) ills;
And any whom Thou
Dost preserve from ills
That Day,—on them
Wilt Thou have bestowed
Mercy indeed: and that
Will be truly (for them)
The highest Achievement".