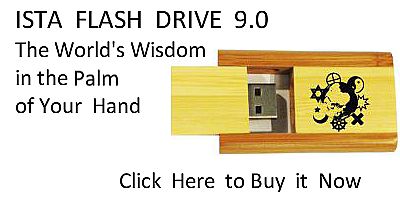 Sacred Texts
Islam
Index
Hypertext Qur'an
Unicode
Palmer
Pickthall
Yusuf Ali English
Rodwell
Sūra XXXIX.: Zumar, or the Crowds. Index
Previous
Next
---


The Holy Quran, tr. by Yusuf Ali, [1934], at sacred-texts.com
---
Sūra XXXIX.: Zumar, or the Crowds.
Section 6
---

53. Qul ya AAibadiya allatheena asrafoo AAala anfusihim la taqnatoo min rahmati Allahi inna Allaha yaghfiru alththunooba jameeAAan innahu huwa alghafooru alrraheemu
53. Say: "O my Servants who
Have transgressed against their souls
Despair not of the Mercy
Of God: for God forgives
All sins: for He is
Oft-Forgiving, Most Merciful.
---

54. Waaneeboo ila rabbikum waaslimoo lahu min qabli an ya/tiyakumu alAAathabu thumma la tunsaroona
54. "Turn ye to your Lord
(In repentance) and bow
To His (Will), before
The Penalty comes on you:
After that ye shall not
Be helped.
---

55. WaittabiAAoo ahsana ma onzila ilaykum min rabbikum min qabli an ya/tiyakumu alAAathabu baghtatan waantum la tashAAuroona
55. "And follow the Best
Of (the courses) revealed
To you from your Lord,
Before the Penalty comes
On you—of a sudden,
While ye perceive not!—
---

56. An taqoola nafsun ya hasrata AAala ma farrattu fee janbi Allahi wa-in kuntu lamina alssakhireena
56. "Lest the soul should (then)
Say: "Ah! woe is me!—
In that I neglected
(My Duty) towards God,
And was but among those
Who mocked!"—
---

57. Aw taqoola law anna Allaha hadanee lakuntu mina almuttaqeena
57. "Or (lest) it should say:
"If only God had guided
Me, I should certainly
Have been among the righteous!"—
---

58. Aw taqoola heena tara alAAathaba law anna lee karratan faakoona mina almuhsineena
58. "Or (lest) it should say
When it (actually) sees
The Penalty, "If only
I had another chance,
I should certainly be
Among those who do good!"
---

59. Bala qad jaatka ayatee fakaththabta biha waistakbarta wakunta mina alkafireena
59. "(The reply will be:) "Nay,
But there came to thee
My Signs, and thou didst
Reject them: thou vast
Haughty, and became one
Of those who reject Faith!
---

60. Wayawma alqiyamati tara allatheena kathaboo AAala Allahi wujoohuhum muswaddatun alaysa fee jahannama mathwan lilmutakabbireena
60. (On the Day of Judgment
Wilt thou see those
Who told lies against God;—
Their faces will be turned
Black; is there not
In Hell an abode
For the Haughty?
---

61. Wayunajjee Allahu allatheena ittaqaw bimafazatihim la yamassuhumu alssoo-o wala hum yahzanoona
61. But God will deliver
The righteous to their place
Of salvation: no evil
Shall touch them,
Nor shall they grieve.
---
62. Allahu khaliqu kulli shay-in wahuwa AAala kulli shay-in wakeelun
62. God is the Creator
Of all things, and He
Is the Guardian and Disposer
Of all affairs.
---

63. Lahu maqaleedu alssamawati waal-ardi waallatheena kafaroo bi-ayati Allahi ola-ika humu alkhasiroona
63. To Him belong the keys
Of the heavens
And the earth:
And those who reject
The Signs of God,—
It is they who will
Be in loss.