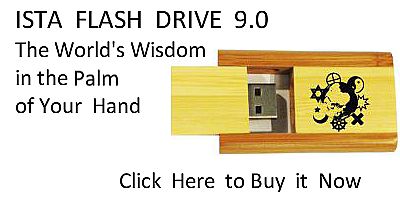 Sacred Texts
Islam
Index
Hypertext Qur'an
Unicode
Palmer
Pickthall
Yusuf Ali English
Rodwell
Sūra XXXIX.: Zumar, or the Crowds. Index
Previous
Next
---


The Holy Quran, tr. by Yusuf Ali, [1934], at sacred-texts.com
---
Sūra XXXIX.: Zumar, or the Crowds.
Section 2
---

10. Qul ya AAibadi allatheena amanoo ittaqoo rabbakum lillatheena ahsanoo fee hathihi alddunya hasanatun waardu Allahi wasiAAatun innama yuwaffa alssabiroona ajrahum bighayri hisabin
10. Say: "O ye
My servants who believe!
Fear your Lord.
Good is (the reward)
For those who do good
In this world.
Spacious is God's earth!
Those who patiently persevere
Will truly receive
A reward without measure!"
---

11. Qul innee omirtu an aAAbuda Allaha mukhlisan lahu alddeena
11. Say: "Verily, I am commanded
To serve God
With sincere devotion;
---

12. Waomirtu li-an akoona awwala almuslimeena
12. "And I am commanded
To be the first
Of those who bow
To God in Islam."
---

13. Qul innee akhafu in AAasaytu rabbee AAathaba yawmin AAatheemin
13. Say: "I would, if I
Disobeyed my Lord,
Indeed have fear
Of the Penalty
Of a Mighty Day."
---

14. Quli Allaha aAAbudu mukhlisan lahu deenee
14. Say: "It is God I serve,
With my sincere
(And exclusive) devotion:
---

15. FaoAAbudoo ma shi/tum min doonihi qul inna alkhasireena allatheena khasiroo anfusahum waahleehim yawma alqiyamati ala thalika huwa alkhusranu almubeenu
15. "Serve ye what ye will
Besides Him." Say:
"Truly, those in loss
Are those who lose
Their own souls
And their People
On the Day of Judgment:
Ah! that is indeed
The (real and) evident Loss!
---

16. Lahum min fawqihim thulalun mina alnnari wamin tahtihim thulalun thalika yukhawwifu Allahu bihi AAibadahu ya AAibadi faittaqooni
16. They shall have Layers
Of Fire above them,
And Layers (of Fire)
Below them: with this
Doth God warn off
His Servants: "O My Servants!
Then fear ye Me!"
---

17. Waallatheena ijtanaboo alttaghoota an yaAAbudooha waanaboo ila Allahi lahumu albushra fabashshir AAibadi
17. Those who eschew Evil,
And fall not into
Its worship,—and turn
To God (in repentance),—
For them is Good News:
So announce the Good News
To My Servants,—
---

18. Allatheena yastamiAAoona alqawla fayattabiAAoona ahsanahu ola-ika allatheena hadahumu Allahu waola-ika hum oloo al-albabi
18. Those who listen
To the Word,
And follow
The best (meaning) in it:
Those are the ones
Whom God has guided, and those
Are the ones endued
With understanding.
---

19. Afaman haqqa AAalayhi kalimatu alAAathabi afaanta tunqithu man fee alnnari
19. Is, then, one against whom
The decree of Punishment
Is justly due (equal
To one who eschews evil)?
Wouldst thou, then, deliver
One (who is) in the Fire?
---

20. Lakini allatheena ittaqaw rabbahum lahum ghurafun min fawqiha ghurafun mabniyyatun tajree min tahtiha al-anharu waAAda Allahi la yukhlifu Allahu almeeAAada
20. But it is for those
Who fear their Lord,
That lofty mansions,
One above another,
Have been built:
Beneath them flow
Rivers (of delight): (such is)
The Promise of God:
Never doth God fail in
(His) promise.
---

21. Alam tara anna Allaha anzala mina alssama-i maan fasalakahu yanabeeAAa fee al-ardi thumma yukhriju bihi zarAAan mukhtalifan alwanuhu thumma yaheeju fatarahu musfarran thumma yajAAaluhu hutaman inna fee thalika lathikra li-olee al-albabi
21. Seest thou not that God
Sends down rain from
The sky, and leads it
Through springs in the earth.?
Then He causes to grow,
Therewith, produce of various
Colours: then it withers;
Thou wilt see it grow yellow;
Then He makes it
Dry up and crumble away.
Truly, in this, is
A Message of remembrance to
Men of understanding.