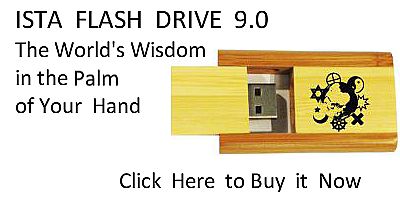 Sacred Texts
Islam
Index
Hypertext Qur'an
Unicode
Palmer
Pickthall
Yusuf Ali English
Rodwell
Sūra XXXVII.: Ṣāffāt, or Those Ranged in Ranks. Index
Previous
Next
---


The Holy Quran, tr. by Yusuf Ali, [1934], at sacred-texts.com
---
Sūra XXXVII.: Ṣāffāt, or Those Ranged in Ranks.
Section 5
---

139. Wa-inna yoonusa lamina almursaleena
139. So also was Jonah
Among those sent (by Us).
---

140. Ith abaqa ila alfulki almashhooni
140. When he ran away
(Like a slave from captivity)
To the ship (fully) laden,
---

141. Fasahama fakana mina almudhadeena
141. He (agreed to) cast lots,
And he was condemned:
---

142. Failtaqamahu alhootu wahuwa muleemun
142. Then the big Fish
Did swallow him,
And he had done
Acts worthy of blame.
---

143. Falawla annahu kana mina almusabbiheena
143. Had it not been
That he (repented and)
Glorified God,
---

144. Lalabitha fee batnihi ila yawmi yubAAathoona
144. He would certainly have
Remained inside the Fish
Till the Day of Resurrection.
---

145. Fanabathnahu bialAAara-i wahuwa saqeemun
145. But We cast him forth
On the naked shore
In a state of sickness,
---

146. Waanbatna AAalayhi shajaratan min yaqteenin
146. And We caused to grow,
Over him, a spreading plant
Of the Gourd kind.
---

147. Waarsalnahu ila mi-ati alfin aw yazeedoona
147. And We sent him
(On a mission)
To a hundred thousand
(Men) or more.
---

148. Faamanoo famattaAAnahum ila heenin
148. And they believed;
So We permitted them
To enjoy (their life)
For a while.
---

149. Faistaftihim alirabbika albanatu walahumu albanoona
149. Now ask them their opinion:
Is it that thy Lord
Has (only) daughters, and they
Have sons?—
---

150. Am khalaqna almala-ikata inathan wahum shahidoona
150. Or that We created
The angels female, and they
Are witnesses (thereto)?
---

151. Ala innahum min ifkihim layaqooloona
151. Is it not that they
Say, from their own invention,
---

152. Walada Allahu wa-innahum lakathiboona
152. "God has begotten children"?
But they are liars!
---

153. Astafa albanati AAala albaneena
153. Did He (then) choose
Daughters rather than sons?
---

154. Ma lakum kayfa tahkumoona
154. What is the matter
With you? How judge ye?
---

155. Will ye not then
Receive admonition?
---

156. Am lakum sultanun mubeenun
156. Or have ye
An authority manifest?
---

157. Fa/too bikitabikum in kuntum sadiqeena
157. Then bring ye your Book
(Of authority) if ye be
Truthful!
---

158. WajaAAaloo baynahu wabayna aljinnati nasaban walaqad AAalimati aljinnatu innahum lamuhdaroona
158. And they have invented
A blood-relationship
Between Him and the Jinns:
But the Jinns know
(Quite well) that they
Have indeed to appear
(Before His Judgment-seat)!
---

159. Subhana Allahi AAamma yasifoona
159. Glory to God! (He is free)
From the things they ascribe
(To Him)!
---

160. Illa AAibada Allahi almukhlaseena
160. Not (so do) the Servants
Of God, sincere and devoted.
---

161. Fa-innakum wama taAAbudoona
161. For, verily, neither ye
Nor those ye worship—
---

162. Ma antum AAalayhi bifatineena
162. Can lead (any)
Into temptation
Concerning God,
---

163. Illa man huwa sali aljaheemi
163. Except such as are
(Themselves) going to
The blazing Fire!
---

164. Wama minna illa lahu maqamun maAAloomun
164. (Those ranged in ranks say):
"Not one of us but has
A place appointed;
---

165. Wa-inna lanahnu alssaffoona
165. "And we are verily
Ranged in ranks (for service);
---

166. Wa-inna lanahnu almusabbihoona
166. "And we are verily those
Who declare (God's) glory!"
---

167. And there were those
Who said,
---

168. Law anna AAindana thikran mina al-awwaleena
168. "If only we had had
Before us a Message
From those of old,
---

169. Lakunna AAibada Allahi almukhlaseena
169. "We should certainly have
Been Servants of God,
Sincere (and devoted)!"
---

170. Fakafaroo bihi fasawfa yaAAlamoona
170. But (now that the Qur-ān
Has come), they reject it:
But soon will they know!
---

171. Walaqad sabaqat kalimatuna liAAibadina almursaleena
171. Already has Our Word
Been passed before (this)
To Our Servants sent (by Us),
---

172. Innahum lahumu almansooroona
172. That they would certainly
Be assisted,
---

173. Wa-inna jundana lahumu alghaliboona
173. And that Our forces,—
They surely must conquer.
---

174. Fatawalla AAanhum hatta heenin
174. So turn thou away
From them for a little while,
---

175. Waabsirhum fasawfa yubsiroona
175. And watch them (how
They fare), and they soon
Shall see (how thou farest)!
---

176. AfabiAAathabina yastaAAjiloona
176. Do they wish (indeed)
To hurry on our Punishment?
---

177. Fa-itha nazala bisahatihim fasaa sabahu almunthareena
177. But when it descends
Into the open space
Before them, evil will be
The morning for those who
Were warned (and heeded not)!
---

178. Watawalla AAanhum hatta heenin
178. So turn thou away
From them for a little while,
---

179. Waabsir fasawfa yubsiroona
179. And watch (how they fare)
And they soon shall see
(How thou farest)!
---

180. Subhana rabbika rabbi alAAizzati AAamma yasifoona
180. Glory to thy Lord,
The Lord of Honour
And Power! (He is free)
From what they ascribe
(To Him)!
---

181. Wasalamun AAala almursaleena
181. And Peace on the apostles!
---

182. Waalhamdu lillahi rabbi alAAalameena
182. And Praise to God,
The Lord and Cherisher
Of the Worlds.