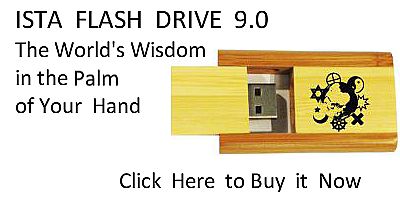 Sacred Texts
Islam
Index
Hypertext Qur'an
Unicode
Palmer
Pickthall
Yusuf Ali English
Rodwell
Sūra XXVIII.: Qaṣaṣ, or the Narration. Index
Previous
Next
---


The Holy Quran, tr. by Yusuf Ali, [1934], at sacred-texts.com
---
Sūra XXVIII.: Qaṣaṣ, or the Narration.
Section 5
---

43. Walaqad atayna moosa alkitaba min baAAdi ma ahlakna alquroona al-oola basa-ira lilnnasi wahudan warahmatan laAAallahum yatathakkaroona
43. We did reveal to Moses
The Book after We had
Destroyed the earlier generations,
(To give) Insight to men,
And Guidance and Mercy,
That they might receive admonition.
---

44. Wama kunta bijanibi algharbiyyi ith qadayna ila moosa al-amra wama kunta mina alshshahideena
44. Thou wast not on the Western
Side when We decreed
The Commission to Moses,
Nor wast thou a witness
(Of those events).
---

45. Walakinna ansha-na quroonan fatatawala AAalayhimu alAAumuru wama kunta thawiyan fee ahli madyana tatloo AAalayhim ayatina walakinna kunna mursileena
45. But We raised up (new)
Generations, and long were the ages
That passed over them;
But thou vast not a dweller
Among the people of Madyan,
Rehearsing Our Signs to them;
But it is We Who send
Apostles (with inspiration).
---

46. Wama kunta bijanibi alttoori ith nadayna walakin rahmatan min rabbika litunthira qawman ma atahum min natheerin min qablika laAAallahum yatathakkaroona
46. Nor wast thou at the side
Of (the Mountain of) Ṭūr
When We called (to Moses).
Yet (art thou sent)
As a Mercy from thy Lord,
To give warning to a people
To whom no warner had come
Before thee: in order that
They may receive admonition.
---

47. Walawla an tuseebahum museebatun bima qaddamat aydeehim fayaqooloo rabbana lawla arsalta ilayna rasoolan fanattabiAAa ayatika wanakoona mina almu/mineena
47. If (We had) not (sent thee
To the Quraish),—in case
A calamity should seize them
For (the deeds) that their hands
Have sent forth, they might say:
"Our Lord! why didst Thou not
Send us an apostle? We
Should then have followed
Thy Signs and been amongst
Those who believe!"
---

48. Falamma jaahumu alhaqqu min AAindina qaloo lawla ootiya mithla ma ootiya moosa awa lam yakfuroo bima ootiya moosa min qablu qaloo sihrani tathahara waqaloo inna bikullin kafiroona
48. But (now), when the Truth
Has come to them from Ourselves,
They say, "Why are not
(Signs) sent to him, like
Those which were sent to Moses?"
Do they not then reject
(The Signs) which were formerly
Sent to Moses? They say:
"Two kinds of sorcery,
Each assisting the other .
And they say: "For us,
We reject all (such things)!"
---

49. Qul fa/too bikitabin min AAindi Allahi huwa ahda minhuma attabiAAhu in kuntum sadiqeena
49. Say: "Then bring ye
A Book from God,
Which is a better Guide
Than either of them,
That I may follow it!
(Do), if ye are truthful!"
---
50. Fa-in lam yastajeeboo laka faiAAlam annama yattabiAAoona ahwaahum waman adallu mimmani ittabaAAa hawahu bighayri hudan mina Allahi inna Allaha la yahdee alqawma alththalimeena
50. But if they hearken not
To thee, know that they
Only follow their own lusts:
And who is more astray
Than one who follows his own
Lusts, devoid of guidance
From God? For God guides not
People given to wrong-doing.