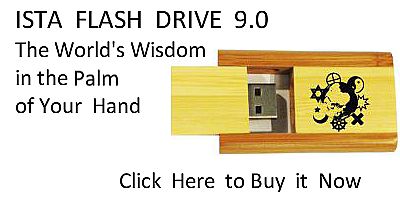 Sacred Texts
Islam
Index
Hypertext Qur'an
Unicode
Palmer
Pickthall
Yusuf Ali English
Rodwell
Sūra XXIII.: Mu-minūn, or The Believers. Index
Previous
Next
---


The Holy Quran, tr. by Yusuf Ali, [1934], at sacred-texts.com
---
Sūra XXIII.: Mu-minūn, or The Believers.
Section 5
---

78. Wahuwa allathee anshaa lakumu alssamAAa waal-absara waal-af-idata qaleelan ma tashkuroona
78. It is He Who has created
For you (the faculties of)
Hearing, sight, feeling
And understanding: little thanks
It is ye give!
---

79. Wahuwa allathee tharaakum fee al-ardi wa-ilayhi tuhsharoona
79. And He Has multiplied you
Through the earth, and to Him
Shall ye be gathered back.
---

80. Wahuwa allathee yuhyee wayumeetu walahu ikhtilafu allayli waalnnahari afala taAAqiloona
80. It is He Who gives
Life and death, and to Him
(Is due) the alternation
Of Night and Day:
Will ye not then understand?
---

81. Bal qaloo mithla ma qala al-awwaloona
81. On the contrary they say
Things similar to what
The ancients said.
---

82. Qaloo a-itha mitna wakunna turaban waAAithaman a-inna lamabAAoothoona
82. They say: "What! When we
Die and become dust and bones,
Could we really be
Raised up again?
---

83. Laqad wuAAidna nahnu waabaona hatha min qablu in hatha illa asateeru al-awwaleena
83. "Such things have been promised
To us and to our fathers
Before! They are nothing
But tales of the ancients!"
---

84. Qul limani al-ardu waman feeha in kuntum taAAlamoona
84. Say: "To whom belong
The earth and all beings therein?
(Say) if ye know!"
---

85. Sayaqooloona lillahi qul afala tathakkaroona
85. They will say, "To God!"
Say: "Yet will ye not
Receive admonition?"
---

86. Qul man rabbu alssamawati alssabAAi warabbu alAAarshi alAAatheemi
86. Say: "Who is the Lord
Of the seven heavens,
And the Lord of the Throne
(Of Glory) Supreme?"
---

87. Sayaqooloona lillahi qul afala tattaqoona
87. They will say, "(They belong)
To God." Say: "Will ye not
Then be filled with awe?"
---

88. Qul man biyadihi malakootu kulli shay-in wahuwa yujeeru wala yujaru AAalayhi in kuntum taAAlamoona
88. Say: "Who is it in whose
Hands is the governance
Of all things,—who protects
(All), but is not protected
(Of any)? (Say) if ye know."
---

89. Sayaqooloona lillahi qul faanna tusharoona
89. They will say, "(It belongs)
To God." Say: "Then how
Are ye deluded?"
---

90. Bal ataynahum bialhaqqi wa-innahum lakathiboona
90. We have sent them the Truth:
But they indeed practise Falsehood!
---

91. Ma ittakhatha Allahu min waladin wama kana maAAahu min ilahin ithan lathahaba kullu ilahin bima khalaqa walaAAala baAAduhum AAala baAAdin subhana Allahi AAamma yasifoona
91. No son did God beget,
Nor is there any god
Along with Him: (if there were
Many gods), behold, each god
Would have taken away
What he had created,
And some would have
Lorded it over others!
Glory to God! (He is free)
From the (sort of) things
They attribute to Him!
---

92. AAalimi alghaybi waalshshahadati fataAAala AAamma yushrikoona
92. He knows what is hidden
And what is open: too high
Is He for the partners
They attribute to Him!