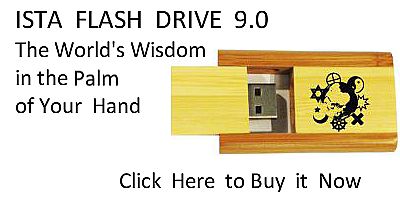 Sacred Texts
Hinduism
Index
Previous
Next
---
XIX, 34, Charm with an amulet derived from the gafigpida-tree, aoainst diseases and demons.
1. Thou art an Angiras, O gangida, a protector art thou, O gangida. All two-footed and four-footed creatures that belong to us the gangida shall protect!
2. The sorceries fifty-three in number, and the hundred performers of sorcery, all these having lost their force, the gangida shall render bereft of strength!
3. Bereft of strength is the gotten-up clamour, bereft of strength are the seven debilitating (charms). Do thou, O gangida, hurl away from here poverty, as an archer an arrow!
4. This gangida is a destroyer of witchcraft, and also a destroyer of hostile powers. May then the powerful gangida extend far our lives!
5. May the greatness of the gangida protect us about on all sides, (the greatness) with which he has overcome the vishkandha (and) the samskandha, (overcoming the powerful (disease) with power!
6. Thrice the gods begot thee that hast grown up upon the earth. The Brahmanas of yore knew thee here by the name of Angiras.
7. Neither the plants of olden times, nor they of recent times, surpass thee; a fierce slayer is the gahaida, and a happy refuge.
8 And when, O gangida of boundless virtue, thou didst spring up in the days of yore, O fierce (plant), Indra at first placed strength in thee.
9. Fierce Indra, verily, put might into thee, O lord of the forest! Dispersing all diseases, slay thou the Rakshas, O plant!
I o. The breaking disease and the tearing disease, the balâsa, and the pain in the limbs, the takman that comes every autumn, may the gangida render devoid of force!
---
Next: XIX, 35. Charm with an amulet derived from the gangida-tree, against diseases and demons