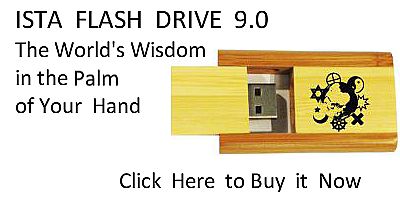 Sacred Texts
Hinduism
Index
Previous
Next
---


Hindu Mythology, Vedic and Puranic, by W.J. Wilkins, [1900], at sacred-texts.com
---
CHAPTER III.
THE DEMIGODS OF THE RĀMĀYANA.
1. SUGRIVA.
Over the mighty leaders of the Monkey army associated with Rāma in the destruction of Rāvana was King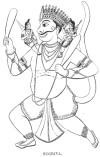 Click to enlarge
SUGRIVA.

[paragraph continues] Sugriva. When Vishnu, before leaving heaven to become incarnate as Rāma, asked the gods to—
they consented, and "begot in countless swarms brave sons disguised in sylvan forms." Of Sugriva it is said—
When Rāma finds this King of the Monkeys, he was an exile, having been driven from his throne by his brother Bāli. Kabandha, a giant slain by Rāma, gives the following description of the king to the wandering hero:—
Rāma discovers his retreat, hears the story of his wrongs, promises to slay Bāli, the usurper, and assist Sugriva to regain his throne; Sugriva on his part
solemnly promises to aid Rāma in his search and to enable him to release Sitā from Rāvana's bonds. Rāma very soon fulfils his part of the compact. He marches with Sugriva and the others to Bāli's city; Sugriva challenges Bāli to fight, and just as he is getting the worst of it, Rāma lets fly his arrow, which gives Bāli his mortal wound. Ere this chief dies, he strongly reproves Rāma for slaying one who had never harmed him and for slaying him too in a secret and cowardly manner. He asks—
Rāma reminds Bāli that Fate had ordained his death, against which it was useless to contend, with which statement Bāli agrees, and, withdrawing his unkind words, asks for Rāma's forgiveness.
On the death of Bāli, Sugriva is again installed as King of the Vānars, and Rāma gives him four months for the enjoyment of his long-lost wife and kingdom. At its expiration, as Sugriva appeared to be so absorbed with pleasure as to forget his engagement to assist Rāma, Lakshman reminds him of his duty in no measured terms. At length the order is given to collect the forces. An army of monkeys, bears, etc., goes forth in search of Sita,


Click to enlarge
MONKEYS CONSTRUCTING THE BRIDGE AT LANKA.

who, it is discovered, is somewhere in the southern district over which Hanumān is supposed to rule, who after diligent inquiry learns her whereabouts. The army marches to the seashore; a bridge connecting the island of Lanka (Ceylon) with the mainland is erected by Nala, and the attacking army surrounds the city. No sooner were they in sight of the city of the foe than
[paragraph continues] They continue to fight with uncertain result until Rāvana calls to his aid his magical arts—
In the course of the great fight, a giant named Kumbhakarna, a brother of Rāvana, came forth from the city and did great execution amongst the Vānar host, devouring his victims as fast as they were slain, though they were numbered by thousands. Some idea of the size of this monster may be gained from the fact that
[paragraph continues] Bāli's son Angad tried to rally the Vānar host, but he was soon dashed senseless on the ground." Hanumān had already been severely wounded by the monster. And now he attacks Sugriva, who hurled a hill at him, but
[paragraph continues] This compliment the monster returns by throwing his spear, which Hanumān caught as it flew, and broke it across his knee. Then
[paragraph continues] The giant enters Lanka with his captive, and is greatly lauded by the people; but his triumph was of short duration, for
Lakshman tried to slay this monster; but it was left for Rāma to finish the work, whose arrows cut off limb after limb, and at last severed head from body. After his death, two brothers, Nikumbha and Kumbha, came forth to do battle for their chief. Sugriva seized Kumbha and hurled him into the sea; on his reaching the shore he struck Sugriva such a blow on his chest that he broke his own wrist with the shock. Sugriva returned the blow by another beneath the neck, which proved fatal. His brother now attacked Sugriva;
Sugriva and his heroic army continued faithful to their king's promise until Rāma's victory was won, though death had considerably thinned their ranks; but this loss was made good as, in answer to Rāma's prayer, Yama gave up the whole of the Vānars who had died in the struggle. When Rāma was about to return home in the magic car, Sugriva asked that he and the Vānar chiefs might accompany him to his capital. Their request being granted, they took part in the installation of Rāma as king, and received from that grateful monarch rich presents as a reward for their faithful service.
2. HANUMĀN.
Hanumān, on the whole the most useful of the Monkey leaders of the expedition to Ceylon, was the son of Vāyu, by a Vānar or monkey mother. "His birth is thus described—


Click to enlarge
HANUMAN.

At length the son was born. When a child, seeing the sun rising, and thinking it to be the fruit of a tree, he sprang up three hundred leagues to clutch it. On another occasion Indra let a bolt fly at him which caused him to fall violently on a rock. The fall shattered his cheek, and hence the name Hanumān, the long-jawed one, was given to him. His father seeing this became angry, and the breezes ceased to blow, until the gods in terror came to appease Vāyu: Brahmā promised that this boy should not be slain in battle, and Indra declared that his bolts should never injure him in the future.
The Monkey leader rendered most valuable service to Rāma. It was he who discovered Sita's abode, and carried a message to her from Rāma. It was he who set fire to Lanka and caused fear to enter the hearts of the Rākshasas dwelling there. It was he who bore Rāma on his shoulders as he crossed over from India to Lanka. Hanumān thus speaks of his wondrous power:
All these powers he devoted to the service of Rāma; for, when that hero and his brother were wounded in the fight, and nothing else could restore them, Hanumān fled to the Himalayas from Ceylon, and returned almost immediately with the medicinal herbs that grew there, though, on reaching the hills, he had some difficulty † in finding them:
[paragraph continues] Hanumān is described in the "Uttara Kānda" of the Rāmāyana, † as a being possessed of great learning. "The chief of the monkeys, measureless, seeking to acquire grammar, looking up to the sun, bent on inquiry, go went from the mountain where the sun rises to that where he sets, apprehending the mighty collection. The chief of the monkeys is perfect: no one equals him in the Sāstras, in learning, and in ascertaining the sense of the Scriptures. In all sciences, in the rules of austerity, he rivals the preceptor of the gods."
Rāma himself thus speaks of Hanumān's knowledge of the Scriptures, when he came to the exile as Sugriva's envoy:
To this day Hanumān is regarded as divine, and in some parts of India is largely worshipped. Living monkeys are regarded as his representatives: hence many temples swarm with them, and it is regarded a meritorious act to feed them, and a sacrilegious act to injure them.
3. NALA. *
Nala, another of the monkey chiefs, was a son of Visvakarma; and as the son of the architect of the gods, the builder of their beautiful cities, and the forger of their wonder-working weapons, as might have been expected, his work was of a similar nature to that for which his illustrious parent was celebrated. When the army reached the sea, and the difficulty of crossing to Lanka presented itself, as Rāma was preparing to shoot one of his mighty arrows to dry up the ocean, the Sea Deity presented himself, amidst a great commotion of the elements, and thus addressed him:
His first word of advice was this, that Rāma, instead of shooting at the sea, should direct his arrow towards the North, to destroy a race of demons who were hateful to him, and then he went on to say—
Nala declares that he has the will and power to accomplish this great and necessary work; and as an encouragement to Rāma to believe that he will complete it, said—
Rāma trusts Nala's skill, and orders the Vānars to bring materials for the bridge:
4. NĪLA.
This chief is said to have sprung from Agni, and is described as
Though thus eulogized, no very special feats of his are recorded in the Rāmāyana. He held a post of honour as the leader of a division of the army, and his special work appears to have been to provide sentries, and generally to guard the forces of Sugriva from the sudden attacks of the enemy. As the son of Agni he was able to see clearly, and by his watchfulness rendered good service.
5. SUSHENA.
Varuna aided Rāma by the gift of this leader, who was the father of Tārā, the wife of Bāli, Sugriva's brother and the usurper of his throne. To him was
given the command of the army of the West. Sugriva, addressing him, said—
After searching in vain for traces of the missing princess, he and the other unsuccessful leaders returned to Rāma and Sugriva, and said—
Though they could not learn the exact spot where Sitā was hidden, they discovered that she had been carried towards the South, the quarter under Hanumān's special charge, and thus considerably narrowed the sphere of the quest. In the great encounter with the foe, Sushena did good service; for when Rāma and Lakshman were overcome by Indrajit's magical noose, Sugriva and his comrades were greatly distressed. The Vānar king, however, being aware that Garuda could release them from the spell by which they were bound, told Sushena, when they regained their strength and senses, to fly with them to Kishkindha hermitage, where they could dwell in safety, whilst he himself fought against Rāvana, and rescued the royal lady. Then Sushena, as the physician, said—
These plants were brought by Hanumān; the wounded recovered, and fought with renewed vigour.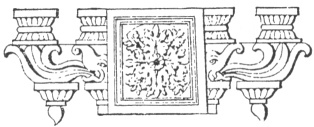 ---
Footnotes
395:* Griffiths's "Rāmāyana," i. 92.
395:† Ibid., i. 93.
395:‡ Ibid., iii. 337.
396:* The dress of a hermit.
396:† Griffiths's "Rāmāyana," iv. 91.
398:* Griffiths's "Rāmāyana," v. 121.
399:* Griffiths's "Rāmāyana," v. 122.
399:† Ibid., v. 197.
399:‡ Ibid., v. 198.
399:§ Ibid., v. 199.
400:* Griffiths's "Rāmāyana," v. 199.
400:† Ibid., v. 229.
403:* Griffiths's "Rāmāyana," iv. 272.
404:* Griffiths's "Rāmāyana," iv. 275.
404:† In seeking for these leaves, Hanumān was exposed to considerable danger. Kālanemi, an uncle of Rāvana, was promised the half of the kingdom if he would slay Hanumān. To effect this, he went to the Himalayas and, disguised as a devotee, invited Hanumān to eat with him. Hanumān refused; but on entering a tank near, a crocodile seized his foot. This reptile Hanumān dragged out of the tank and killed it, from whose body a lovely Apsaras arose, whom Daksha had cursed to live in that form until her release was accomplished by Hanumān. This nymph, in gratitude for his kindness, warned Hanumān of his danger. The monkey god went to Kālanemi, and telling him that he saw through his disguise, took him by the feet, and whirled him through the air to Lanka, where he fell before the throne in Rāvana's palace.
405:* Griffiths's "Rāmāyana," iv. 225.
405:† Muir, O. S. T., iv. 490.
405:‡ Griffiths's "Rāmāyana," iv. 25.
406:* This Nala must not be confounded with another person of the same name, whose history is given in the Mahābhārata. Nala of the Mahābhārata was King of Nishadha, the husband of Damayanti, whom he obtained in marriage, although Indra, Agni, Varuna, and Yama were amongst the suitors for her hand.
406:† Griffiths's "Rāmāyana," v. 66.
407:* Griffiths's "Rāmāyana," v. 67.
407:† Ibid., v. 68.
408:* Griffiths's "Rāmāyana," v. 68.
408:† Ibid., v. 94.
409:* Griffiths's "Rāmāyana," iv. 208.
409:† Ibid., iv. 224.
410:* Griffiths's "Rāmāyana," v. 152.
---
Next: Chapter IV. The Demigods of the Mahābhārata