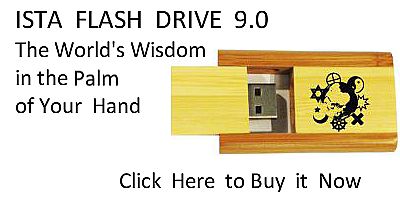 Sacred Texts
Grimoires
Index
Previous
Next
---
THE MYSTERY OF THE FOURTH SEAL
Seal of the Ministering Cherubim and Seraphim with their Characteristics
CONJURATION.
I, N.N., a servant of God, call upon thee, desire and conjure thee, O Spirit Anoch, by the wisdom of Solomon, by the obedience of Isaac, by the blessing of Abraham, by the piety of Jacob and Noe, who did not sin before God, by the serpents of Moses, and by the twelve tribes, and by the most terrible words: Dallia, Dollia, Dollion, Corfuselas, Jazy, Agzy, Ahub, Tilli, Stago, Adoth, Suna, Eoluth, Alos, Jaoth, Dilu, and by all the words through which thou canst be compelled to appear before me in a beautiful, human form, and give what I desire. (This the conjuror must name.)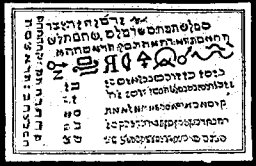 The most obliging ministering Cherubim and Seraphim of this Seal, are the following with their Hebrew calling: Anoch, Sewachar, Chaylon, Esor, Yaron, Oseny, Yagelor, Ehym, Maakyel, Echad, Yalyon, Yagar, Ragat, Ymmat, Chabalym, Schadym.
The special secret of this Seal is that to carry this Seal upon the body will save a person from all misery, and give the greatest fortune and long life.
---
Next: The Mystery of The Fifth Seal