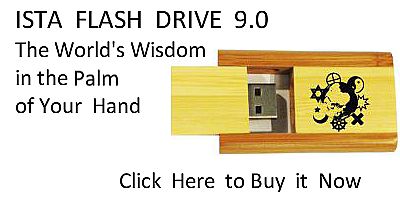 Sacred Texts
Grimoires
Index
Previous
Next
---
CHAPTER X
CONCERNING INCENSE, SUFFUMIGATIONS, PERFUMES, ODOURS, AND SIMILAR THINGS WHICH ARE USED IN MAGICAL ARTS
THERE are many kinds of Incense, Suffumigations, and Perfumes, which are made for and offered unto the Spirits; those which are of sweet odour are for the good, those which are of evil savour are for the evil.
For perfumes of good odour, take thou incense, aloes, nutmeg, gum benjamin, musk, and other fragrant spices, over the which thou shalt say:--
THE EXORCISM OF THE INCENSE.
O God of Abraham, God of Isaac, God of Jacob, deign to bless these odoriferous spices so that they may receive strength, virtue, and power to attract the Good Spirits, and to banish and cause to retire all hostile Phantoms. Through Thee, O Most Holy ADONAI, Who livest and reignest unto the Ages of the Ages. Amen.
I exorcise thee, O Spirit impure and unclean, thou who art a hostile Phantom, in the Name of God, that thou quit this Perfume, thou and all thy deceits, that it may be consecrated and sanctified in the name of God Almighty. May the Holy Spirit of God grant protection and virtue unto those who use these Perfumes; and may the hostile and evil Spirit and Phantom never be able to enter therein, through the Ineffable Name of God Almighty. Amen.
O Lord, deign to bless and to sanctify this Creature of Perfume so that it may be a remedy unto mankind for the health of body and of soul, through the Invocation of Thy Holy Name. May all Creatures who receive the odour of this incense and of these spices receive health of body and of soul, through Him Who hath formed the Ages. Amen.
After this thou shalt sprinkle the various Spices with the Water of the Art, and thou shalt place them aside in a piece of silk as in other cases, or in a box destined for the purpose, so that thou mayest have them ready prepared for use when necessary.
When thou wishest to use the incense, thou shalt kindle a fire of fresh charcoal, in earthen vessels newly glazed within and without, and thou shalt kindle fire fresh with flint and steel, and the fire being lighted thou shalt say over it as follows, before putting the Spices thereon
THE EXORCISM OF THE FIRE.
I exorcise thee, O Creature of Fire, by Him through Whom all things have been made, so that every kind of Phantasm may retire from thee, and be unable to harm or deceive in any way, through the Invocation of the Most High Creator of all. Amen.
Bless, O Lord All Powerful, and All Merciful, this Creature of Fire, so that being blessed by Thee, it may be for the honour and glory of Thy Most Holy Name, so that it may work no hindrance or evil unto those who use it. Through Thee, O Eternal and Almighty Lord, and through Thy Most Holy Name. Amen.
This being done, thou shalt put the Spices upon the Fire, and make what perfumes and suffumigations thou requirest.
Over Fumigations of evil odour thou shalt say:--
ADONAI, LAZAI, DALMAI, AIMA, ELOHI, O Holy Father, grant unto us succour, favour, and grace, by the Invocation of thy Holy Name, so that these things may serve us for aid in all that we wish to perform therewith, that all deceit may quit them, and that they may be blessed and sanctified through Thy Name. Amen.
---
Next: Chapter XI. Of the Water, And of the Hyssop