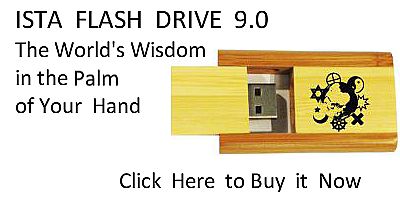 Sacred Texts
Evil
Index
Previous
---
Buy this Book at Amazon.com
---


The Devils of Loudun, by Edmund Goldsmid, [1887], at sacred-texts.com
---
APPENDIX II.
[The following Notes are taken from Arnot's Collection of Criminal Trials in Scotland]:—
1588.
Alison Pearson.
Alison Pearson in Byre-hills, Fifeshire, * was convicted of practising sorcery, and of invoking the Devil. She confessed that she had associated with the Queen of the Fairies for many years, † and that she had friends in the Court of Elfland, who were of her own blood. She said that William Simpson, late the King's smith, was, in the eighth year of his age, carried off by an Egyptian to Egypt, where he remained twelve years; and that this Egyptian was a giant: That the Devil appeared to her in the form of this William Simpson, who was a great scholar, and a doctor of medicine, who cured her diseases: That he has appeared to her, accompanied with many men and women, who made merry with bag-pipes, good cheer, and wine: That
the good neighbours * attended, and prepared their charms in pans over the fire; that the herbs of which they composed their charms, were gathered before sunrise; and that with these they cured the Bishop of St. Andrews of a fever and flux.—She underwent all the legal forms customary in cases of witchcraft, i.e. she was convicted and condemned, strangled and burned.
1590.
Janet Grant and Janet Clerk.
Janet Grant and Janet Clerk † were convicted of bewitching several persons to death, of taking away the privy members of some folks, and bestowing them on others; and of raising the devil.
John Cunninghame.
It was proved against John Cunninghame, that the Devil appeared to him in white raiment, ‡ and promised, that, if he would become his servant, he should never want, and should be revenged of all his enemies: That he was carried in an ecstacy to the kirk of North Berwick, where the Devil preached to him,
and many others, bidding them not spare to do evil, but to eat, drink, and be merry; for he should raise them all up gloriously at the Last Day: That the Devil made him do homage, by kissing his . . . . That he (the prisoner) raised the wind on the King's passage to Denmark: That he met with Satan on the King's return from Denmark; and Satan promised to raise a mist by which his Majesty should be thrown upon the coast of England; and thereupon threw something like a football into the sea, which raised a vapour.
Agnes Sampson.
Agnes Sampson in Keith, * a grave matron-like woman, of a rank and comprehension above the vulgar, was accused of having renounced her baptism, and of having received the devil's mark; of raising storms to prevent the Queen's coming from Denmark; of being at the famous meeting at North Berwick, where six men and ninety women, witches, were present, dancing to one of their number, who played to them on a Jew's-harp. It was charged in the indictment that the Devil was present at this
meeting; and started up in the pulpit, which was hung round with black candles: That he called them all by their names, asked them, If they had kept their promises, and been good servants, and what they had done since the last meeting: That they opened up three graves, and cut off the joints from the dead bodies fingers, and that the prisoner got for her share two joints and a winding sheet, to make powder of to do mischief: That the Devil was dressed in a black gown and hat; and that he ordered them to keep his commandments, which were to do all the ill they could, and to kiss his . . . .
1591.
Euphan M'Calzeane.
Euphan M'Calzeane was a lady possessed of a considerable estate in her own right. She was the daughter of Thomas M'Calzeane Lord Cliftonhall, one of the Senators of the College of Justice, whose death in the year 1581, spared him the disgrace and misery of seeing his daughter fall by the hands of the executioner. She was married to a gentleman of her own name, by whom she had three children. She was accused of treasonably conspiring the King's death by enchantments; * particularly by training a
waxen picture of the King; of raising storms to hinder his return from Denmark; and of various other articles of witchcraft. She was heard by counsel in her defence; was found guilty by the jury, which consisted of landed gentlemen of note; and her punishment was still severer than that commonly inflicted on the Weyward Sisters,—She was burned alive, and her estate confiscated. Her children, however, after being thus barbarously robbed of their mother, were * restored by act of Parliament against the forfeiture. The act does not say that the sentence was unjust; but that the King was touched in honour and conscience to restore the children. But to move the wheels of his Majesty's conscience, the children had to grease them, by a payment of five thousand merks to the donator of escheat, † and by relinquishing the estate of Clifton-hall, which the King gave to Sir James Sandilands of Slamanno.
As a striking picture of the state of justice, humanity, and science in those times, ‡ it may be remarked that this Sir James Sandilands, a favourite of the King's, ("ex interiore principis familiaritate,") who got this estate, which the daughter of one Lord of Session forfeited, on account of being a witch, did
that very year murder another Lord of Session in the suburbs of Edinburgh, in the public street, without undergoing either trial or punishment.
1620.
Margaret Wallace.
Margaret Wallace * was tried before the Court of Justiciary. The Duke of Lennox, the Archbishop of Glasgow, and Sir George Erskine of Innerteil, sat as assessors to the judges, and an eminent counsel was heard in behalf of the prisoner. She was accused of inflicting and of curing diseases by inchantment; but it was not specified what spells she employed. It was libelled against her, that on being taken suddenly ill she sent for one Christian Graham, a notorious witch, who afterwards suffered a capital punishment, and that this witch transferred the disease from the prisoner to a young girl: That the girl being thus taken ill, her mother was advised by the prisoner to send for Christian Graham, who answered, that her confidence was in God, and she would have nothing to do with the Devil or his instruments: The prisoner replied, "That in a case of this sort Christian Graham could do as much as God himself; and that without her aid there was no remedy for the child:" But the mother not consenting, the prisoner
without her knowledge sent for Christian, who muttered words, and expressed signs, by which she restored the child to health, &c. Her counsel urged, that the indictment was much too general: That it ought to have been specified, not simply that she did enchant, but also by what kind of spells she performed her incantations: That supposing Christian Graham to have been a witch, and that the prisoner when taken ill consulted her, still he was entitled to plead that the prisoner consulted her on account of her medical knowledge, and not for her skill in sorcery: That as to blasphemous expressions however well they might found a trial for blasphemy, they by no means inferred the crime of witchcraft; and he quoted many authorities from the Civil and Canon laws. He farther challenged one of the assizers, because one of the articles charged against the prisoner was her having done an injury to his brother-in-law.—The whole defences were repelled by the judges; and the jury found the prisoner guilty.
1629.
Isobel Young.
Isobel Young in East Barns was accused of having stopped by enchantment George Sandie's mill twenty-nine years before; of having prevented his boat from catching fish while all the other boats at the herring, drave, or herring fishery, were successful; and that
she was the cause of his failing in his circumstances, and of nothing prospering with him in the world: That she threatened mischief against one Kerse, who thereupon lost the power of his leg and arm: That she entertained several witches in her house, one of whom went out at the roof in likeness of a cat, and then resumed her own shape: That she took a disease off her husband, laid it under the barn floor, and transferred it to his nephew, who when he came into the barn saw the firlot hopping up and down the floor: That she used the following charm to preserve herself and her cattle from an infectious distemper, viz. to bury a white ox and a cat alive throwing in a quantity of salt along with them: That she had the Devil's mark, &c.
Mr Laurence Macgill and Mr David Primrose appeared as counsel for the prisoner. They pleaded, that the mill might have stopped, the boat catched no fish, and the man not prospered in the world, from—natural causes; and it was not libelled by what spells she had accomplished them: That as to the man who had lost the power of his leg and arm, first, she never had the least acquaintance with him; secondly, she offered to prove that he was lame previous to the threatening expressions which she was said to have used: That the charge of laying a disease under a barn floor was a ridiculous fable, taken probably from a similar story in Ariosto; and that two years had elapsed between her husband's illness and
his nephew's: That what the prosecutor called the Devil's mark was nothing else than the scar of an old ulcer; and that the charge of her burying the white ox and the cat was false.
The celebrated Sir Thomas Hope, who was counsel for the prosecution, replied, that these defences ought to be repelled, and no proof allowed of them, because contrary to the libel; that is to say, in other words, because what was urged by the prisoner in her defences contradicted what was charged by the public prosecutor in his indictment.—The defences for the prisoner were overruled.—Is it needful for me to add that she was convicted, strangled, and burned?

---
Footnotes
v3_40:* Rec. of Just. 18th May 1588.
v3_40:† In the original it is Queen of Elfland.
v3_41:* Good Neighbours was a term for witches. People were afraid to speak of them opprobriously, lest they should provoke their resentment.
v3_41:† Records of Justiciary, 7th August 1590.
v3_41:‡ Ibid, 26th December 1590.
v3_42:* Rec. of Just. Jan. 27. 1590. A story is told of this woman in Spottiswood's Hist. p. 383. which is nowise confirmed by the record. His fable is absurd; and seems to have been invented by some zealous believer in the divine right of Kings.
v3_43:* Rec. of Just., 8th May 1591
v3_44:* Unprinted Acts, A.D. 1592. No. 70.
v3_44:† He who obtains a gift of the forfeiture.
v3_44:‡ "Johnstoni Historia Rerum Britannicarum," p. 172.
v3_45:* Records of Justiciary, March 20. 1620.