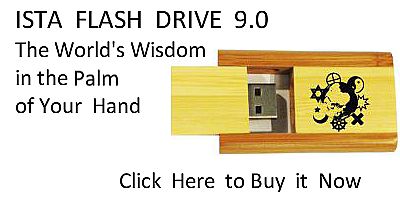 Sacred Texts
Esoteric
Index
Previous
Next
---


Cosmic Consciousness, by Richard Maurice Bucke, [1901], at sacred-texts.com
---
CHAPTER 5.
The Case of Lî R.
The above named, who is commonly called Lâo-tsze (the old philosopher), was born about 604 B.C., in Honan, China. For part of his life, perhaps a large part, he was curator in the Royal
[paragraph continues] Library. Kung-fu-tse (Confucius) visited Li in 517, when he (Li) was in his eighty-eighth year. In the course of their conversation Lî said to Kung: "The men about whom you talk are dead and their bones are mouldered to dust; only their words are left. Moreover when the superior man gets his opportunity he mounts aloft; but when the time is against him he is carried along by the force of circumstances. I have heard that a good merchant, though he have rich treasures safely stored, appears as if he were poor; and that the superior man, though his virtue be complete, is yet to outward seeming, stupid. Put away your proud air and many desires—your insinuating habit and wild will. They are of no advantage to you; this is all I have to tell you." Kung is made to say to his disciples after the interview: "I know birds can fly, fish swim and animals run. But the runner may be snared, the swimmer hooked, and the flyer shot by the arrow. But there is the dragon: I cannot tell how he mounts on the wind through the clouds and rises to heaven. To-day I have seen Lâo-tsze, and can only compare him to the dragon" [166:34]. It seems to have been after this meeting that Lâo-tsze wrote his book on the Tâo and its attributes in five thousand characters. After writing the book he is said to have gone away toward the northwest. It is not known when or where he died.
What is this Tâo? It is said to keep those who possess it young. A famous Tâoist, an old man, is represented as being addressed as follows: "You are old, sir, while your complexion is like that of a child; how is it so?" And the reply is: "I became acquainted with the Tâo" [166: 24]. In the first translation of the Tâo Teh King into any Western language Tâo is taken in the sense of Ratio or the Supreme Reason. Abel Remusat's account of the character Tâo is: "It does not seem possible to me to translate this word except by Logos in the triple sense of Sovereign Being, Reason and the Word." Remusat's successor in the chair of Chinese at Paris, Stanislas Julien, who made a translation of the Tâo Teh King, decided that it was impossible to understand by Tâo Primordial Reason or Sublime Intelligence, and concluded that the Tâo was devoid of action, of thought, of judgment and
of intelligence—in fact, he seems (without saying so) to have Trade the word synonymous (as it doubtless is) with Nirvâna [166:12]. Finally he translates it "a way" or "the way," in the sense of "I am the way, the truth and the life," and so again it becomes synonymous with "Christ," with "Nirvâna" and with Cosmic Consciousness.
Lâo-tsze speaks of certain results which flow from the cultivation of the Tâo, and if we will rightly understand his language we shall find that it holds good of those who have the Cosmic Sense. He says: "He who is skillful in managing his life travels on land without having to shun rhinoceros or tiger, and enters a host without having to avoid buff coat or sharp weapon. The rhinoceros finds no place in him into which to thrust its horn, nor the tiger a place in which to fix its claws, nor the weapon a place to admit its point. And for what reason? Because there is in him no place of death." And again: "He who has in himself abundantly the attributes (of the Tâo) is like an infant. Poisonous insects will not sting him; fierce beasts will not seize him; birds of prey will not strike him" [166: 25].
To come down to our own day, here in America, to illustrate this passage. The writer has seen Walt Whitman on Long Island, New York, remain on a verandah a whole long summer evening, the air being literally loaded with mosquitoes. These would settle upon him in large numbers, but he did not appear to notice them. From time to time he waved a palm leaf fan which he held in his hand, but did not use it or his other hand to drive away or kill any of the mosquitoes. He did not appear to be bitten or in any way annoyed by the small creatures, who were driving the rest of the party almost wild. It is well known that Walt Whitman came and went freely and with impunity for years, off and on as he pleased, among the most dangerous people of New York. It has never been said that he was at any time molested or even spoken roughly to. As to the life of the possessor of the Tâo (if that is Cosmic Consciousness) being indestructible by tigers, or other wild beasts or armed men, that is the simple truth.
Again it is said of the Tâo that its "highest excellence is like
that of water. The excellence of water appears in its benefiting all things, and in its occupying, without striving to the contrary, the low ground which all men dislike. Hence (its way) is near to that of the Tâo. There is nothing in the world more soft and weak than water, and yet for attacking things that are firm and strong there is nothing that can take precedence of it. Every one in the world knows that the soft overcomes the hard, and the weak the strong, but no one is able to carry it out in practice" [166: 30–1].
So Whitman says of the Cosmic Sense: "What is commonest, cheapest, meanest, easiest, is Me." And again: "There is nothing so soft but it makes a hub for the wheeled universe."
It is said further that: "It is the way of the Tâo to act without (thinking of) acting, to conduct affairs without (feeling) the trouble of them, to taste without discerning any flavor, to consider the small as great, and the few as many, and to recompense injury with kindness" [166: 31].
Here follow a few passages from Lî R's book, the Tâo Teh King, accompanied by parallel passages from the sayings or writings of other men possessed of Cosmic Consciousness:
[paragraph continues]
---
Next: Chapter 6. Socrates