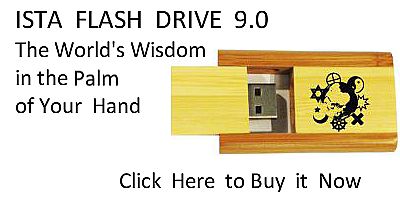 Sacred Texts
Esoteric
Index
Previous
Next
---


Cosmic Consciousness, by Richard Maurice Bucke, [1901], at sacred-texts.com
---
CHAPTER 11.
William Blake.
Born 1757; died 1827.
If Blake had Cosmic Consciousness the words written above as to the vastly greater scope and variety of this than of self consciousness will receive from his case illustration. The few short extracts from his writings, below quoted, almost prove that he had the Cosmic Sense, which he called "Imaginative Vision" [95: 166], and he must have attained to it within a very few years after reaching the thirtieth of his age. There do not appear to be any details extant of his entrance into it, but his writings may fairly be allowed to prove the fact of possession.
I.
W. M. Rossetti, in the "Prefatory Memoir" to "The Poetical Works of William Blake" [52], gives an admirable sketch of
Blake's actual life and apparently a fair estimate of his abilities and defects. The following extracts therefrom will materially assist us in the inquiry now before us; that is: Had Blake Cosmic Consciousness?
Blake's death was as noble and characteristic as his life. Gilchrist [94: 360–1] gives us the following simple and touching account of it:
"His illness was not violent, but a gradual and gentle failure of physical powers which nowise affected the mind. The speedy end was not foreseen by his friends. It came on a Sunday, August 12, 1827, nearly three months before completion of his seventieth year. 'On the day of his death,' writes Smith, who had his account from the widow, 'he composed and uttered songs to his
[paragraph continues] Maker so sweetly to the ear of his Catharine that when she stood to hear him he, looking upon her most affectionately, said: "My beloved, they are not mine—no, they are not mine!" He told her they would not be parted; he should always be about her to take care of her. To the pious songs followed, about six in the summer evening, a calm and painless withdrawal of breath; the exact moment almost unperceived by his wife, who sat by his side. A humble female neighbor, her only other companion, said afterwards: "I have been at the death, not of a man, but of a blessed angel."'"
II.
It remains to quote certain declarations emanating from Blake and which seem to bear upon the point under consideration—viz., upon the question, Was Blake a case of Cosmic Consciousness?
III.
SUMMARY.
a. Blake seems to have entered into Cosmic Consciousness when a little more than thirty years of age.
b. The present editor does not know anything of the occurrence of subjective light in his case.
c. The fact of great intellectual illumination seems clear.
d. His moral elevation was very marked.
e. He seems to have had the sense of immortality that belongs to Cosmic Consciousness.
f. Specific details of proof are in this case, as they must inevitably often be, largely wanting, but a study of Blake's life, writings (he is not in a position nor is he competent to judge Blake from his drawings) and death convinces the writer that he was a genuine and even probably a great case.
---
Next: Chapter 12. Honoré de Balzac