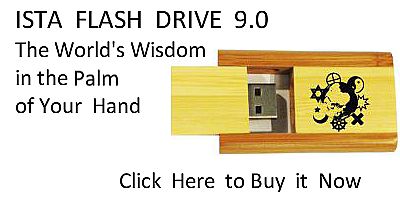 Sacred Texts
Esoteric
Index
Previous
Next
---


Cosmic Consciousness, by Richard Maurice Bucke, [1901], at sacred-texts.com
---
CHAPTER 8.
John Yepes (Called St. John of the Cross).
Born 1542; died 1591.
John Yepes was born at Fontibere, near Avila, in old Castile, on the twenty-fourth of June, 1542. His father died when he was a child, and his mother was left poor. He studied at the College of Jesuits. At twenty-one years of age he took the religious habit among the Carmelite Friars at Medina. His religious zeal continually increased. When he arrived at Salamanca, in order to commence his higher studies, the austerities which he practiced were excessive. At twenty-five years of age he was promoted to the priesthood. At the age of about thirty, or perhaps between that age and thirty-three, he passed through a period of "interior trouble of mind, scruples and a disrelish of spiritual exercises; . . . the devils assaulted him with violent temptations; . . . the most terrible of all these pains was that of scrupulosity and interior
desolation, in which he seemed to see hell open, ready to swallow him up" [31: 552].
After some time certain rays of light, comfort and divine sweetness scattered these mists and translated the soul of the servant of God into a paradise of interior delights and heavenly sweetness [31:552].
He had another period of depression, followed by still more perfect illumination and happiness.
A certain brightness darted from his countenance on many occasions—especially when he came from the altar or from prayer. It is said that a heavenly light at times shone from his countenance [31:554].
He enjoyed the happiness characteristic of the Cosmic Conscious state. Butler quotes him as saying: "The soul of one who serves God always swims in joy, always keeps a holiday, is always in her palace of jubilation, ever singing with fresh ardor and fresh pleasure a new song of joy and love" [31: 557].
For originating, or adhering to, some monastic forms he was, in 1578, imprisoned for some months, and it was during this time, at the age of thirty-six, that he entered Cosmic Consciousness.
On the fifteenth of August, 1578, he had been eight months in prison. On the twenty-fourth of June the same year he was thirty-six years of age.
Illumination occurred when he was in prison and apparently (but the record is not clear on this point) a very few months before the fifteenth of August. All available evidence considered, it seems about certain that illumination took place in spring or early summer, and that Yepes was within a month or two (before or after) of his thirty-sixth birthday at the time [112: 108].
It was in the same year, after illumination [112: 141], that he began to write.
The phenomenon of the subjective light seems to have manifested itself with unusual intensity in this case.
Others are said to have seen it. Also it is said to have lighted him about the monastery. These latter statements doubtless rest upon exaggeration or confusion such as is found in the description of the same phenomenon in Paul's case. It is curious, too, that in the case of John Yepes, partial blindness, lasting some days, followed, and was evidently in some way connected with the subjective light.
In the case of Paul the blindness was more marked and lasted longer. It would seem that the centric disturbance which must coexist with the subjective light may be so great as to leave the optic centre, for a time, incapable of reacting under its ordinary stimulus. It seems clear that both in the case of Paul and in that of Yepes the change that gave rise to the blindness was centric. One of Yepes' biographers describes the phenomenon of the light itself and its effects upon his eyes in the following words:
effort or fatigue. He descended into the street, and then the light vanished. So brilliant was it, that for two or three days afterwards, so he confessed at a later time, his eyes were weak, as if he had been looking at the sun in its strength [112:116].
After illumination, and upon the solicitation of persons about him who saw that he had, as Emerson says, "a new experience," he wrote several books, the object of which was to convey to others a knowledge of the new life that had come to him, and, if possible, to convey something of that new life itself. The following extracts are chosen because they exhibit with some clearness the mental status and attitude of the man John Yepes after illumination, and so contribute toward a picture of Cosmic Consciousness
Yepes' thought is that God is always existent in the human soul, but (in general) in a passive or sleeping state, or at least outside consciousness. The soul that knows that God is in it is blessed, but the soul in which God wakes is that which is supremely blessed. This waking of God in the soul is what is called in the present volume "Cosmic Consciousness."
so profoundly, what would become of it if He were continually awake within it [206: 506]?
One of the characteristics of the Cosmic Sense many times touched, and to be touched, upon is the identification of the person with the universe and everything in the universe. When Gautama or Plotinus expresses this fact it is called "Mysticism." When Whitman gives it voice it is "Yankee bluster." What shall we call it when a simple, humble-minded Spanish monk of the sixteenth century says of it in such plain language as the following?
SUMMARY
a. In the case of John Yepes the subjective light seems to have been present and even unusually intense, although there may be some confusion in the report of it.
b. Moral elevation was strongly marked.
c. Intellectual illumination well but not perhaps as strikingly as in some other cases.
d. His sense of immortality is so perfect that it does not occur to him to discuss it as a separate question or as a question at all. He has simply become God, a God, or a part of God, and he would no more think of discussing his immortality than he would think of discussing that of God.
e. Of course he lost (if he ever had it) all fear of death. Death is simply nothing to him. It is a matter that does not concern him in the least.
f. The instantaneousness of the change from self consciousness to Cosmic Consciousness in his prison in the spring or early summer of the year 1578, when he was thirty-six years old, seems to be clear from Lewis' narrative.
g. The change in the appearance of the person illumined called in the gospels "transfiguration"—seems to have been well marked.
---
Next: Chapter 9. Francis Bacon