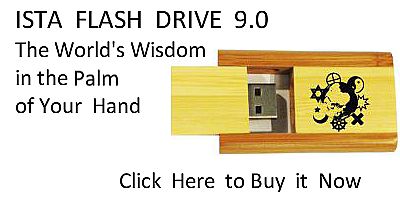 Sacred Texts
Esoteric
Index
Previous
Next
---


Cosmic Consciousness, by Richard Maurice Bucke, [1901], at sacred-texts.com
---
CHAPTER 5.
Mohammed.
Born 570; died 632.
This case, both in detail and ensemble, is marvellously complete. The contempt entertained towards this man by Christians is as creditable to them as is the corresponding contempt entertained towards Jesus by Mussulmans creditable to these. Mohammed was born in the tribe of Koreish, in August, in the year 570. His inheritance was five camels and a slave girl. His father died before his birth and his mother when he was six years old. As a boy and youth he earned his living tending sheep and goats.
Later he was a camel driver. At the age of twenty-five he married Cadijah, who was forty. The union was an eminently happy one. He was an honest, upright man, irreproachable in his domestic relations and universally esteemed by his fellow-citizens, who bestowed upon him the sobriquet of El Amin—"the trusty." "Mohammed was a man of middle height but a commanding presence; rather thin, but with broad shoulders and a wide chest; a massive head, a frank, oval face, with a clear complexion, restless black eyes, long, heavy eyelashes, a prominent, aquiline nose, white teeth and a full, thick beard. . . . He was a man of highly nervous organization, thoughtful, restless, inclined to melancholy and possessing an extreme sensibility, being unable to endure the slightest unpleasant odor or the least physical pain. . . . He was simple in his habits, kind and courteous in his demeanor and agreeable in conversation" [152: 19–20].
It seems that Mohammed had been, as a young and middle-aged
man, before his experience on Mount Hara, serious, devout, earnest and deeply religious. It also seems (as already stated) that this mental constitution is an essential prerequisite to the attainment of Cosmic Consciousness. He clearly saw that the religion of his countrymen was far from being in a satisfactory condition, and it appeared to him that the time for reform or a new departure had arrived.
his meditations; or whether it might not be a mere vision, a delusion of the senses, or worse than all, the apparition of an evil spirit [102: 32–3].
Illumination in Mohammed's case took place in or about the month of April. It occurred in the Arabic month Ramadan (82a:553). Now in the first year after the Hegira this month fell in our December. But the Mohammedan year is ten days shorter than the time actually taken by the revolution of the earth in its orbit. It is plain, therefore, that any given Mohammedan date would recur ten days earlier year by year. Now the Hegira was twelve years after Mohammed's illumination. That is to say, if the month Ramadan corresponded with December just after the Hegira it would have corresponded with April at the time of the prophet's illumination. That illumination, therefore, would have taken place in April.
If Mohammed was a case of Cosmic Consciousness this fact ought to appear clearly in the writings which he left to the world. Does it? As a matter of fact these are not easily understood in an English translation and from the modern, western, point of view. Note, for instance, the remarks of one reader who might be supposed competent to appreciate such a work as the Qur'an. Carlyle says of it [59: 295]: "It is as toilsome reading as ever I undertook. A wearisome, confused jumble, crude, incondite, endless iterations, longwindedness, entanglement, insupportable stupidity in short," and so on at some length.
In spite of all this, however, even if multiplied a thousand times, the greatness, power, spirituality of the book must be considered established by the results it has produced in the world. No effect can be greater than its cause, and the effect in this case (the spiritual elevation of many millions of men for many generations) must be admitted to have been enormous. Moreover, it seems to the writer that, in spite of the undoubted difficulty above referred to, almost any candid reader may perceive for himself, upon its perusal, that the book has great qualities, even though he may not be able to fully grasp them.
But there is another reason why we do not find just what we want for our present purpose in the Qur'an. It is written entirely
from the point of view of the Cosmic Sense; as its author would say, it is all dictated by Gabriel. There are no passages in which the self conscious tells us about the cosmic conscious Mohammed—such passages as occur with great frequency in the writings of Yepes, Whitman and others—passages written from the point of view of the "Shakespeare" Sonnets. Nevertheless, there are here and there sentences in the Qur'an that almost certainly refer to the experience in question, as, for instance, the following:
life; in making and receiving morning calls; in your drawing-room——even there, who knows? It shall duly, at the appointed hour, come [61: 231].
In this case we have authentically reported (as it seems) all the fundamental elements required to constitute a case of Cosmic Consciousness:
a. The subjective light.
b. The moral elevation.
c. The intellectual illumination.
d. The sense of immortality.
e. The definiteness, suddenness and unexpectedness of the oncoming of the new state.
f. The previous mental and physical character of the man.
g. The age of illumination, in his fortieth year, later than the average, but while he was still in his prime.
h. The added charm to his personality, so that he was able to gain and hold devoted followers.
---
Next: Chapter 6. Dante