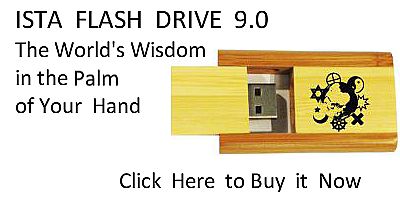 Sacred Texts
Christianity
Early Church Fathers
Index
Previous
Next
---
Concerning Abraham, Bishop of Nisibis.
1.  Suffer, O Lord, that even my lowliness, should cast into Thy treasury its farthing, even as the merchant of our flock, who made increase of his talent of Thy doctrine, and has departed and entered Thy haven.  I will speak of the shepherd, under him who has become head of the flock; who was disciple of the Three, and has become our fourth master.  R., Blessed be He Who has made him our comfort!
2.  In one love will I cause them to shine, and as a crown will I weave them, the splendid blossoms, and the fragrant flowers of the teacher and of his disciple, who remained after him as Elisha; for the horn of his election and he was consecrated and became head, and he was exalted and became master.  R., Blessed be He Who made him chief!
3.  And they in heaven rejoiced for the flock, that by the pastor whom they fed, they feed it; the abode of the shepherds under him rejoiced, because they saw the succession of their degrees.  He took and set him as a mind in the midst of the great body of the church, and his members came round him to buy of him life, doctrine, new bread.  R., Blessed be He Who made him their treasury!
4.  He chose him from the multitude of shepherds, because he had given trial of his stedfastness; the time tested him in the midst of the flock, and length of days proved him as a crucible; for that he gave proof in his person, He made him a wall for many.  Let thy fasting be armour to our country, thy prayer a shield to our city, let thy censer purchase reconcilement.  R., Blessed be He Who has hallowed thy sacrifices!
5.  The Pastor who has been parted from his flock, fed them on spiritual pastures, and by his exalted staff, he defended them from secret wolves.  Fill thou up the room of thy master, which thirsts for the sound of his melody; set up thyself as a pillar, in the city of the trembling people; support her with thy prayers.  R., Blessed be He Who has made thee our pillar!
p. 187 6.  He has committed the Hand to his disciple, the Throne to one that is worthy of it, the Key to one that is proved faithful, the Flock to one that has excelled.  To thy hand belongs the laying-on, to thy offering propitiation, and to thy tongue consolation.  May peace adorn thy Dominion; be the watchmen within and the congregations without.  R., Blessed be He Who has chosen thee for rejoicings!
7.  May thy doctrine abound, in deeds more than words!  In saying few words, till Thou our land with labour, that by much tillage the scanty seed may become rich, the increase of the old seed, may come among us thirtyfold, and thy new seed sixtyfold.  R., Blessed be He Who multiplies an hundredfold!
8.  The wrath that was against thee ceases, because peace flows over thee altogether; the jealousy against thee is quenched, for thy love hourly flames forth:  thou hast broken the string of envy, that it should smite none in secret; slander that confounds, to it thy ear turns not, for open truth is pleasing to thee.  R., Blessed be He Who adorned thy members!
9.  Thou shalt give counsel in the midst of thy people, like Jethro among the Hebrews; thou shalt altogether go with him, who for thy profit counsels thee, thou shalt altogether flee from him, who otherwise counsels thee:  Rehoboam shall be a sign to thee; thou shalt choose counsels of profit, thou shalt refuse counsels of envy.  R., Blessed be He Who has counselled comfort!
10.  The gift that has been given thee, from on high it flew and came down:  thou shalt call it by a name of man, thou shalt not bear it in another power, lest haply to its place there should come, Satan in his guile, supposing, that the sons of men have given it to thee, so that this freeborn gift should serve in bondage to man.  R., Blessed be He Who has handed down his gift!
11.  Thy master is painted in thy person; lo! his likeness is on thee altogether; parted from us one with us is he.  In thee we shall see those three, the excellent ones who are parted from us.  Thou shalt be unto us a wall as Jacob, and full of tenderness as Babu, and a treasury of speech as Valgesh.  R., Blessed be He Who in one has painted them!
12.  I, too, the offscouring of the flock, have not withholden aught that was meet:  I have painted the similitude of these two, in the colours of these two; that the sheep may see their adornment, and the flock their beauties.  And I who have become a lamb endowed with speech, unto Thee, O God of Abraham, in the posture of Abram will give Thee praise.  R., Blessed be He Who has made me His harp!
---
Next: Hymn XVIII.