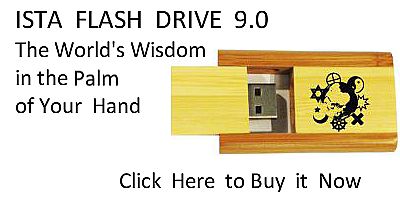 Sacred Texts
Christianity
Early Church Fathers
Index
Previous
Next
---
p. 179 Hymn XI.
1.  Thy chastening is, as a mother of our infancy:—her rebuke is merciful, in that Thou hast restrained,—the children from folly, and they have been made wise!  R., Glory be to thy justice!
2.  Let us search out Thy justice; for who is sufficient—to measure its help? since by it the wanton—are oftentimes made chaste.—
3.  Oftentimes Thy hand, O my Lord, has made the sick whole,—for it is the healer in secret of their diseases,—and the fount of their life.
4.  Exceeding gently, the finger of Thy justice,—in love and compassion, touches the wounds—of him that is to be healed.
5.  Exceeding mild and merciful, is her cutting to him that is wise:—her sharp remedy, in its mighty love,—consumes the corrupt part.
6.  Exceeding welcome her wrath, to him that is discerning;—but her remedies are hated, of the fool who has delight—in the trouble of his limbs.
7.  Exceeding eager is she, to bind the cut she has made;—when she has smitten she pities, that from between these two—she may breed healing.
8. Exceeding welcome her wrath, and her anger pleasant,—and sweet her bitterness, sweetening bitter things—that they may be made pleasant.
9.  A cause of negligence is Thy indulgence to the careless;—a cause of profit, is Thy rod among the slothful—so that they become as traffickers.
10.  The cause of our affliction, it is Thy justice;—the cause of our carelessness, it is Thy graciousness,—for our understanding has turned foolish.
11.  Pharaoh hardened himself, because of Thy graciousness;—for when the plagues were stayed, his cruelties waxed strong,—and he lied to his promises.
12.  Justice requited him, because he lied greatly against her,—even Grace her freeborn sister; yea she restrained him again—that he should not again provoke.
13.  Rebuke, O my Lord, my guide, for it has been false as Egypt —my prayers testify, that I am not as she,—for Thy door have I not forsaken.
14.  Let Thy cross, O my Lord, which stands, in my breaches that are open,—repair again the breaches that are hidden; for instead of those without,—those within have cleft me asunder!
15.  A sea has broken through, and cast down, the watch tower wherein I had triumphed.—Iniquity has dared to set up, a temple wherein I am shamed:  its drink-offering chokes me.
16.  My prayers on my walls, my persecutors have heard:—the sun and his worshippers, are ashamed of their magicians,—for I have triumphed by Thy cross.
17.  All creatures cried out, when they saw the struggle,—while Truth with falsehood, on my battered walls, fought and was crowned conqueror.
18.  The force of Truth, chastised falsehood:—in its chastisement it felt Truth, and through its own sins, it earned her victory.
19.  I have great alarm; for since my deliverance,—the honourable and mighty, who were devoted to my altar, have built in me high places.
20.  My seven senses, O my Lord, even though they had been as fountains of tears, yet my tears were too little—to lament our ruin.
21.  The streets that were in sackcloth, and ashes cried out,—disturbed by the play, akin to that which was,—in the wilderness before the calf.
22.  Poison seeks and wears, the beauty of lilies;—and though their buds may conceal, and hidden disguise it,—it blossoms in their bitter flowers.
---
Next: Hymn XII.