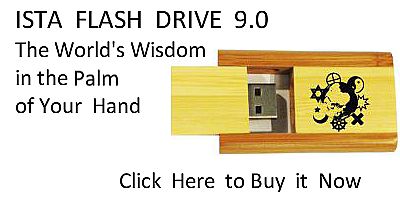 Sacred Texts
Christianity
Early Church Fathers
Index
Previous
Next
---
VII. Why man is destitute of natural weapons and covering 1608
1. But what means the uprightness of his figure? and why is it that those powers which aid life do not naturally belong to his body? but man is brought into life bare of natural covering, an unarmed and poor being, destitute of all things useful, worthy, according to appearances, of pity rather than of admiration, not armed with prominent horns or sharp claws, nor with hoofs nor with teeth, nor possessing by nature any deadly venom in a sting,—things such as most animals have in their own power for defence against those who do them harm: his body is not protected with a covering of hair: and yet possibly it was to be expected that he who was promoted to rule over the rest of the creatures should be defended by nature with arms of his own so that he might not need assistance from others for his own security. Now, however, the lion, the boar, the tiger, the leopard, and all the like have natural power sufficient for their safety: and the bull has his horn, the hare his speed, the deer his leap and the certainty of his sight, and another beast has bulk, others a proboscis, the birds have their wings, and the bee her sting, and generally in all there is some protective power implanted by nature: but man alone of all is slower than the beasts that are swift of foot, smaller than those that are of great bulk, more defenceless than those that are protected by natural arms; and how, one will say, has such a being obtained the sovereignty over all things?
2. Well, I think it would not be at all hard to show that what seems to be a deficiency of our nature is a means for our obtaining dominion over the subject creatures. For if man had had such power as to be able to outrun the horse in swiftness, and to have a foot that, from its solidity, could not be worn out, but was strengthened by hoofs or claws of some kind, and to carry upon him horns and stings and claws, he would be, to begin with, a wild-looking and formidable creature, if such things grew with his body: and moreover he would have neglected his rule over the other creatures if he had no need of the co-operation of his subjects; whereas now, the needful services of our life are divided among the individual animals that are under our sway, for this reason—to make our dominion over them necessary.
3. It was the slowness and difficult motion of our body that brought the horse to supply our need, and tamed him: it was the nakedness of our body that made necessary our management of sheep, which supplies the deficiency of our nature by its yearly produce of wool: it was the fact that we import from others the supplies for our living which subjected beasts of burden to such service: furthermore, it was the fact that we cannot eat grass like cattle which brought the ox to render service to our life, who makes our living easy for us by his own labour; and because we needed teeth and biting power to subdue some of the other animals by grip of teeth, the dog gave, together with his swiftness, his own jaw to supply our need, becoming like a live sword for man; and there has been discovered by men iron, stronger and more penetrating than prominent horns or sharp p. 393 claws, not, as those things do with the beasts, always growing naturally with us, but entering into alliance with us for the time, and for the rest abiding by itself: and to compensate for the crocodile's scaly hide, one may make that very hide serve as armour, by putting it on his skin upon occasion: or, failing that, art fashions iron for this purpose too, which, when it has served him for a time for war, leaves the man-at-arms once more free from the burden in time of peace: and the wing of the birds, too, ministers to our life, so that by aid of contrivance we are not left behind even by the speed of wings: for some of them become tame and are of service to those who catch birds, and by their means others are by contrivance subdued to serve our needs: moreover art contrives to make our arrows feathered, and by means of the bow gives us for our needs the speed of wings: while the fact that our feet are easily hurt and worn in travelling makes necessary the aid which is given by the subject animals: for hence it comes that we fit shoes to our feet.
---
Footnotes
392:1608
The Bodleian Latin ms. gives:—"Why man was not created with horns and other defences like certain other animals."
The argument of this and the following chapter seems to be derived to a great extent from Origen (Contra Celsum, iv. 75 et sqq.).
---
Next: Why man's form is upright; and that hands were given him because of reason; wherein also is a speculation on the difference of souls.