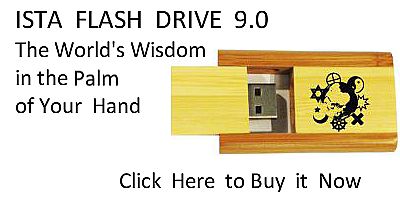 Sacred Texts
Christianity
Early Church Fathers
Index
Previous
Next
---
51. So he was alone in the inner mountain, spending his time in prayer and discipline. And the brethren who served him asked that they might come every month and bring him olives, pulse and oil, for by now he was an old man. There then he passed his life, and endured such great wrestlings, 'Not against flesh and blood 1094 ,' as it is written, but against opposing demons, as we learned from those who visited him. For there they heard tumults, many voices, and, as it were, the clash of arms. At night they saw the mountain become full of wild beasts, and him also fighting as though against visible beings, and praying against them. And those who came to him he encouraged, while kneeling he contended and prayed to the Lord. Surely it was a marvellous thing that a man, alone in such a desert, feared neither the demons who rose up against him, nor the fierceness of the four-footed beasts and creeping things, for all they were so many. But in truth, as it is written, 'He trusted in the Lord as Mount Sion 1095 ,' with a mind unshaken and undisturbed; so that the demons rather fled from him, and the wild beasts, as it is written 1096 , 'kept peace with him.'
52. The devil, therefore, as David says in the Psalms 1097 , observed Antony and gnashed his teeth against him. But Antony was consoled by the Saviour and continued unhurt by his wiles and varied devices. As he was watching in the night the devil sent wild beasts against him. And almost all the hyenas in that desert came forth from their dens and surrounded him; and he was in the midst, while each one threatened to bite. Seeing that it was a trick of the enemy he said to them all: 'If ye have received power against me I am ready to be devoured by you; but if ye were sent against me by demons, stay not, but depart, for I am a servant of Christ.' When Antony said this they fled, driven by that word as with a whip.
53. A few days after, as he was working (for he was careful to work hard), some one stood at the door and pulled the plait which he was working, for he used to weave baskets, which he gave to those who came in return for what they brought him. And rising up he saw a beast like a man to the thighs but having legs and feet like those of an ass. And Antony only signed himself and said, 'I am a servant of Christ. If thou art sent against me, behold I am here.' But the beast together with his evil spirits fled, so that, through his speed, he fell and died. And the death of the beast was the fall of the demons. For they strove in all manner of ways to lead Antony from the desert and were not able.
---
Footnotes
210:1094
210:1095
210:1096
210:1097
---
Next: Section 54