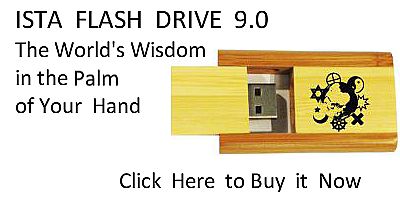 Sacred Texts
Christianity
Early Church Fathers
Index
Previous
Next
---
§53. The whole fabric of Gentilism levelled at a blow by Christ secretly addressing the conscience of Man.
And to mention one proof of the divinity of the Saviour, which is indeed utterly surprising,—what mere man or magician or tyrant or king was ever able by himself to engage with so many, and to fight the battle against all idolatry and the whole demoniacal host and all magic, and all the wisdom of the Greeks, while they were so strong and still flourishing and imposing upon all, and at one onset to check them all, as was our Lord, the true Word of God, Who, invisibly exposing each man's error, is by Himself bearing off all men from them all, so that while they who were worshipping idols now trample upon them, those in repute for magic burn their books, and the wise prefer to all studies the interpretation of the Gospels? 2. For whom they used to worship, them they are deserting, and Whom they used to mock as one crucified, Him they worship as Christ, confessing Him to be God. And they that are called gods among them are routed by the Sign of the Cross, while the Crucified Saviour is proclaimed in all the world as God and the Son of God. And the gods worshipped among the Greeks are falling into ill repute at their hands, as scandalous beings; while those who receive the teaching of Christ live a chaster life than they. 3. If, then, these and the like are human works, let him who will point out similar works on the part of men of former time, and so convince us. But if they prove to be, and are, not men's works, but God's, why are the unbelievers so irreligious as not to recognise the Master that wrought them? 4. For their case is as though a man, from the works of creation, failed to know God their Artificer. For if they knew His Godhead from His power over the universe, they would have known that the bodily works of Christ also are not human, but are the works of the Saviour of all, the Word of God. And did they thus know, "they would not," as Paul said 346 , "have crucified the Lord of glory."
---
Footnotes
65:346
---
Next: The Word Incarnate, as is the case with the Invisible God, is known to us by His works. By them we recognise His deifying mission. Let us be content to enumerate a few of them, leaving their dazzling plentitude to him who will behold.