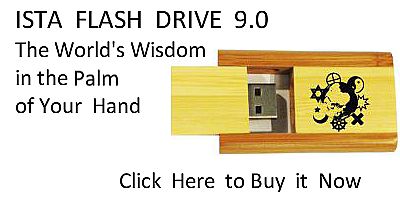 Sacred Texts
Christianity
Early Church Fathers
Index
Previous
Next
---
Chapter 24.—That If Men Had Remained Innocent and Obedient in Paradise, the Generative Organs Should Have Been in Subjection to the Will as the Other Members are.
The man, then, would have sown the seed, and the woman received it, as need required, the generative organs being moved by the will, not excited by lust.  For we move at will not only those members which are furnished with joints of solid bone, as the hands, feet, and fingers, but we move also at will those which are composed of slack and soft nerves:  we can put them in motion, or stretch them out, or bend and twist them, or contract and stiffen them, as we do with the muscles of the mouth and face.  The lungs, which are the very tenderest of the viscera except the brain, and are therefore carefully sheltered in the cavity of the chest, yet for all purposes of inhaling and exhaling the breath, and of uttering and modulating the voice, are obedient to the will when we breathe, exhale, speak, shout, or sing, just as the bellows obey the smith or the organist.  I will not press the fact that some animals have a natural power to move a single spot of the skin with which their whole body is covered, if they have felt on it anything they wish to drive off,—a power so great, that by this shivering tremor of the skin they can not only shake off flies that have settled on them, but even spears that have fixed in their flesh.  Man, it is true, has not this power; but is this any reason for supposing that God could not give it to such creatures as He wished to possess it?  And therefore man himself also might very well have enjoyed absolute power over his members had he not forfeited it by his disobedience; for it was not difficult for God to form him so that what is now moved in his body only by lust should have been moved only at will.
We know, too, that some men are differently constituted from others, and have some rare and remarkable faculty of doing with their body what other men can by no effort do, and, indeed, scarcely believe when they hear of others doing.  There are persons who can move their ears, either one at a time, or both together.  There are some who, without moving the head, can bring the hair down upon the forehead, and move the whole scalp backwards and forwards at pleasure.  Some, by lightly pressing their stomach, bring up an incredible quantity and variety of things they have swallowed, and produce whatever they please, quite whole, as if out of a bag.  Some so accurately mimic the voices of birds and beasts and other men, that, unless they are seen, the difference cannot be told.  Some have such command of their bowels, that they can break wind continuously at pleasure, so as to produce the effect of singing.  I myself have known a man who was accustomed to sweat whenever he wished.  It is well known that some weep when they please, and shed a flood of tears.  But far more incredible is that which some of our brethren saw quite recently.  There was a presbyter called Restitutus, in the parish of the Calamensian 758 Church, who, as often as he pleased (and he was asked to do this by those who desired to witness so remarkable a phenomenon), on some one imitating the wailings of mourners, became so insensible, and lay in a state so like death, that not only had he no feeling when they pinched and pricked him, but even when fire was applied to him, and he was p. 281 burned by it, he had no sense of pain except afterwards from the wound.  And that his body remained motionless, not by reason of his self-command, but because he was insensible, was proved by the fact that he breathed no more than a dead man; and yet he said that, when any one spoke with more than ordinary distinctness, he heard the voice, but as if it were a long way off.  Seeing, then, that even in this mortal and miserable life the body serves some men by many remarkable movements and moods beyond the ordinary course of nature, what reason is there for doubting that, before man was involved by his sin in this weak and corruptible condition, his members might have served his will for the propagation of offspring without lust?  Man has been given over to himself because he abandoned God, while he sought to be self-satisfying; and disobeying God, he could not obey even himself.  Hence it is that he is involved in the obvious misery of being unable to live as he wishes.  For if he lived as he wished, he would think himself blessed; but he could not be so if he lived wickedly.
---
Footnotes
280:758
The position of Calama is described by Augustin as between Constantine and Hippo, but nearer Hippo.—Contra I.it. Petil. ii. 228.  A full description of it is given in Poujoulat's Histoire de S. Augustin, i. 340, who says it was one of the most important towns of Numidia, eighteen leagues south of Hippo, and represented by the modern Ghelma.  It is to its bishop, Possidius, we owe the contemporary Life of Augustin.
---
Next: Chapter 25