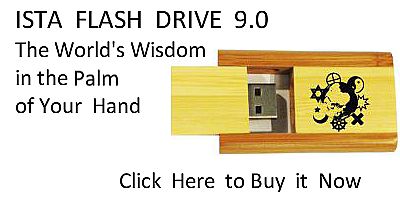 Sacred Texts
Christianity
Early Church Fathers
Index
Previous
Next
---
Chapter 1.—Of Those Who Maintain that They Worship the Gods Not for the Sake of Temporal But Eternal Advantages.
Now, as, in the next place (as the promised order demands), those are to be refuted and taught who contend that the gods of the nations, which the Christian truth destroys, are to be worshipped not on account of this life, but on account of that which is to be after death, I shall do well to commence my disputation with the truthful oracle of the holy psalm, "Blessed is the man whose hope is the Lord God, and who respecteth not vanities and lying follies." 231   Nevertheless, in all vanities and lying follies the philosophers are to be listened to with far more toleration, who have repudiated those opinions and errors of the people; for the people set up images to the deities, and either feigned concerning p. 109 those whom they call immortal gods many false and unworthy things, or believed them, already feigned, and, when believed, mixed them up with their worship and sacred rites.
With those men who, though not by free avowal of their convictions, do still testify that they disapprove of those things by their muttering disapprobation during disputations on the subject, it may not be very far amiss to discuss the following question:  Whether for the sake of the life which is to be after death, we ought to worship, not the one God who made all creatures spiritual and corporeal, but those many gods who, as some of these philosophers hold, were made by that one God, and placed by Him in their respective sublime spheres, and are therefore considered more excellent and more noble than all the others? 232   But who will assert that it must be affirmed and contended that those gods, certain of whom I have mentioned in the fourth book, 233 to whom are distributed, each to each, the charges of minute things, do bestow eternal life?  But will those most skilled and most acute men, who glory in having written for the great benefit of men, to teach on what account each god is to be worshipped, and what is to be sought from each, lest with most disgraceful absurdity, such as a mimic is wont for the sake of merriment to exhibit, water should be sought from Liber, wine from the Lymphs,—will those men indeed affirm to any man supplicating the immortal gods, that when he shall have asked wine from the Lymphs, and they shall have answered him, "We have water, seek wine from Liber," he may rightly say, "If ye have not wine, at least give me eternal life?"  What more monstrous than this absurdity?  Will not these Lymphs,—for they are wont to be very easily made laugh, 234 —laughing loudly (if they do not attempt to deceive like demons), answer the suppliant, "O man, dost thou think that we have life (vitam) in our power, who thou hearest have not even the vine (vitem)?"  It is therefore most impudent folly to seek and hope for eternal life from such gods as are asserted so to preside over the separate minute concernments of this most sorrowful and short life, and whatever is useful for supporting and propping it, as that if anything which is under the care and power of one be sought from another, it is so incongruous and absurd that it appears very like to mimic drollery,—which, when it is done by mimics knowing what they are doing, is deservedly laughed at in the theatre, but when it is done by foolish persons, who do not know better, is more deservedly ridiculed in the world.  Wherefore, as concerns those gods which the states have established, it has been cleverly invented and handed down to memory by learned men, what god or goddess is to be supplicated in relation to every particular thing,—what, for instance, is to be sought from Liber, what from the Lymphs, what from Vulcan, and so of all the rest, some of whom I have mentioned in the fourth book, and some I have thought right to omit.  Further, if it is an error to seek wine from Ceres, bread from Liber, water from Vulcan, fire from the Lymphs, how much greater absurdity ought it to be thought, if supplication be made to any one of these for eternal life?
Wherefore, if, when we were inquiring what gods or goddesses are to be believed to be able to confer earthly kingdoms upon men, all things having been discussed, it was shown to be very far from the truth to think that even terrestrial kingdoms are established by any of those many false deities, is it not most insane impiety to believe that eternal life, which is, without any doubt or comparison, to be preferred to all terrestrial kingdoms, can be given to any one by any of these gods?  For the reason why such gods seemed to us not to be able to give even an earthly kingdom, was not because they are very great and exalted, whilst that is something small and abject, which they, in their so great sublimity, would not condescend to care for, but because, however deservedly any one may, in consideration of human frailty, despise the falling pinnacles of an earthly kingdom, these gods have presented such an appearance as to seem most unworthy to have the granting and preserving of even those entrusted to them; and consequently, if (as we have taught in the two last books of our work, where this matter is treated of) no god out of all that crowd, either belonging to, as it were, the plebeian or to the noble gods, is fit to give mortal kingdoms to mortals, how much less is he able to make immortals of mortals?
And more than this, if, according to the opinion of those with whom we are now arguing, the gods are to be worshipped, not on account of the present life, but of that which is to be after death, then, certainly, they are not to be worshipped on account of those particular things which are distributed and portioned out (not by any law of rational truth, but by mere vain conjecture) to the power of such gods, as they believe they ought to be worshipped, who contend that their worship is necessary for all the desirable things of this mortal life, against whom I have disputed sufficiently, as far as I was able, in the five p. 110 preceding books.  These things being so, if the age itself of those who worshipped the goddess Juventas should be characterized by remarkable vigor, whilst her despisers should either die within the years of youth, or should, during that period, grow cold as with the torpor of old age; if bearded Fortuna should cover the cheeks of her worshippers more handsomely and more gracefully than all others, whilst we should see those by whom she was despised either altogether beardless or ill-bearded; even then we should most rightly say, that thus far these several gods had power, limited in some way by their functions, and that, consequently, neither ought eternal life to be sought from Juventas, who could not give a beard, nor ought any good thing after this life to be expected from Fortuna Barbata, who has no power even in this life to give the age itself at which the beard grows.  But now, when their worship is necessary not even on account of those very things which they think are subjected to their power,—for many worshippers of the goddess Juventas have not been at all vigorous at that age, and many who do not worship her rejoice in youthful strength; and also many suppliants of Fortuna Barbata have either not been able to attain to any beard at all, not even an ugly one, although they who adore her in order to obtain a beard are ridiculed by her bearded despisers,—is the human heart really so foolish as to believe that that worship of the gods, which it acknowledges to be vain and ridiculous with respect to those very temporal and swiftly passing gifts, over each of which one of these gods is said to preside, is fruitful in results with respect to eternal life?  And that they are able to give eternal life has not been affirmed even by those who, that they might be worshipped by the silly populace, distributed in minute division among them these temporal occupations, that none of them might sit idle; for they had supposed the existence of an exceedingly great number.
---
Footnotes
108:231
109:232
109:233
109:234
---
Next: Chapter 2