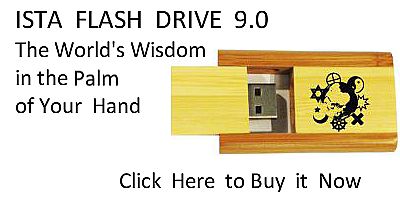 Sacred Texts
Christianity
Early Church Fathers
Index
Previous
Next
---
Chapter 12.—By What Virtues the Ancient Romans Merited that the True God, Although They Did Not Worship Him, Should Enlarge Their Empire.
Wherefore let us go on to consider what virtues of the Romans they were which the true God, in whose power are also the kingdoms of the earth, condescended to help in order to raise the empire, and also for what reason He did so.  And, in order to discuss this question on clearer ground, we have written the former books, to show that the power of those gods, who, they thought, were to be worshipped with such trifling and silly rites, had nothing to do in this matter; and also what we have already accomplished of the present volume, to refute the doctrine of fate, lest any one who might have been already persuaded that the Roman empire was not extended and preserved by the worship of these gods, might still be attributing its extension and preservation to some kind of fate, rather than to the most powerful will of God most high.  The ancient and primitive Ro p. 94 mans, therefore, though their history shows us that, like all the other nations, with the sole exception of the Hebrews, they worshipped false gods, and sacrificed victims, not to God, but to demons, have nevertheless this commendation bestowed on them by their historian, that they were "greedy of praise, prodigal of wealth, desirous of great glory, and content with a moderate fortune." 198   Glory they most ardently loved:  for it they wished to live, for it they did not hesitate to die.  Every other desire was repressed by the strength of their passion for that one thing.  At length their country itself, because it seemed inglorious to serve, but glorious to rule and to command, they first earnestly desired to be free, and then to be mistress.  Hence it was that, not enduring the domination of kings, they put the government into the hands of two chiefs, holding office for a year, who were called consuls, not kings or lords. 199   But royal pomp seemed inconsistent with the administration of a ruler (regentis), or the benevolence of one who consults (that is, for the public good) (consulentis), but rather with the haughtiness of a lord (dominantis).  King Tarquin, therefore, having been banished, and the consular government having been instituted, it followed, as the same author already alluded to says in his praises of the Romans, that "the state grew with amazing rapidity after it had obtained liberty, so great a desire of glory had taken possession of it."  That eagerness for praise and desire of glory, then, was that which accomplished those many wonderful things, laudable, doubtless, and glorious according to human judgment.  The same Sallust praises the great men of his own time, Marcus Cato, and Caius Cæsar, saying that for a long time the republic had no one great in virtue, but that within his memory there had been these two men of eminent virtue, and very different pursuits.  Now, among the praises which he pronounces on Cæsar he put this, that he wished for a great empire, an army, and a new war, that he might have a sphere where his genius and virtue might shine forth.  Thus it was ever the prayer of men of heroic character that Bellona would excite miserable nations to war, and lash them into agitation with her bloody scourge, so that there might be occasion for the display of their valor.  This, forsooth, is what that desire of praise and thirst for glory did.  Wherefore, by the love of liberty in the first place, afterwards also by that of domination and through the desire of praise and glory, they achieved many great things; and their most eminent poet testifies to their having been prompted by all these motives:
"Porsenna there, with pride elate,
Bids Rome to Tarquin ope her gate;
With arms he hems the city in,
Æneas' sons stand firm to win." 200
At that time it was their greatest ambition either to die bravely or to live free; but when liberty was obtained, so great a desire of glory took possession of them, that liberty alone was not enough unless domination also should be sought, their great ambition being that which the same poet puts into the mouth of Jupiter:
"Nay, Juno's self, whose wild alarms
Set ocean, earth, and heaven in arms,
Shall change for smiles her moody frown,
And vie with me in zeal to crown
Rome's sons, the nation of the gown.
So stands my will.  There comes a day,
While Rome's great ages hold their way,
Shall quit them on the myrmidons,
And humble Argos to their chain." 201
Which things, indeed, Virgil makes Jupiter predict as future, whilst, in reality, he was only himself passing in review in his own mind, things which were already done, and which were beheld by him as present realities.  But I have mentioned them with the intention of showing that, next to liberty, the Romans so highly esteemed domination, that it received a place among those things on which they bestowed the greatest praise.  Hence also it is that that poet, preferring to the arts of other nations those arts which peculiarly belong to the Romans, namely, the arts of ruling and commanding, and of subjugating and vanquishing nations, says,
"Others, belike, with happier grace,
From bronze or stone shall call the face,
Plead doubtful causes, map the skies,
And tell when planets set or rise;
But Roman thou, do thou control
The rule of peace on vanquished foes,
And crush the sons of pride." 202
These arts they exercised with the more skill the less they gave themselves up to pleasures, and to enervation of body and mind in coveting and amassing riches, and through these corrupting morals, by extorting them from the miserable citizens and lavishing them on base stage-players.  Hence these men of base character, who abounded when p. 95 Sallust wrote and Virgil sang these things, did not seek after honors and glory by these arts, but by treachery and deceit.  Wherefore the same says, "But at first it was rather ambition than avarice that stirred the minds of men, which vice, however, is nearer to virtue.  For glory, honor, and power are desired alike by the good man and by the ignoble; but the former," he says, "strives onward to them by the true way, whilst the other, knowing nothing of the good arts, seeks them by fraud and deceit." 203   And what is meant by seeking the attainment of glory, honor, and power by good arts, is to seek them by virtue, and not by deceitful intrigue; for the good and the ignoble man alike desire these things, but the good man strives to overtake them by the true way.  The way is virtue, along which he presses as to the goal of possession—namely, to glory, honor, and power.  Now that this was a sentiment engrained in the Roman mind, is indicated even by the temples of their gods; for they built in very close proximity the temples of Virtue and Honor, worshipping as gods the gifts of God.  Hence we can understand what they who were good thought to be the end of virtue, and to what they ultimately referred it, namely, to honor; for, as to the bad, they had no virtue though they desired honor, and strove to possess it by fraud and deceit.  Praise of a higher kind is bestowed upon Cato, for he says of him "The less he sought glory, the more it followed him." 204   We say praise of a higher kind; for the glory with the desire of which the Romans burned is the judgment of men thinking well of men.  And therefore virtue is better, which is content with no human judgment save that of one's own conscience.  Whence the apostle says, "For this is our glory, the testimony of our conscience." 205   And in another place he says, "But let every one prove his own work, and then he shall have glory in himself, and not in another." 206   That glory, honor, and power, therefore, which they desired for themselves, and to which the good sought to attain by good arts, should not be sought after by virtue, but virtue by them.  For there is no true virtue except that which is directed towards that end in which is the highest and ultimate good of man.  Wherefore even the honors which Cato sought he ought not to have sought, but the state ought to have conferred them on him unsolicited, on account of his virtues.
But, of the two great Romans of that time, Cato was he whose virtue was by far the nearest to the true idea of virtue.  Wherefore, let us refer to the opinion of Cato himself, to discover what was the judgment he had formed concerning the condition of the state both then and in former times.  "I do not think," he says, "that it was by arms that our ancestors made the republic great from being small.  Had that been the case, the republic of our day would have been by far more flourishing than that of their times, for the number of our allies and citizens is far greater; and, besides, we possess a far greater abundance of armor and of horses than they did.  But it was other things than these that made them great, and we have none of them:  industry at home, just government without, a mind free in deliberation, addicted neither to crime nor to lust.  Instead of these, we have luxury and avarice, poverty in the state, opulence among citizens; we laud riches, we follow laziness; there is no difference made between the good and the bad; all the rewards of virtue are got possession of by intrigue.  And no wonder, when every individual consults only for his own good, when ye are the slaves of pleasure at home, and, in public affairs, of money and favor, no wonder that an onslaught is made upon the unprotected republic." 207
He who hears these words of Cato or of Sallust probably thinks that such praise bestowed on the ancient Romans was applicable to all of them, or, at least, to very many of them.  It is not so; otherwise the things which Cato himself writes, and which I have quoted in the second book of this work, would not be true.  In that passage he says, that even from the very beginning of the state wrongs were committed by the more powerful, which led to the separation of the people from the fathers, besides which there were other internal dissensions; and the only time at which there existed a just and moderate administration was after the banishment of the kings, and that no longer than whilst they had cause to be afraid of Tarquin, and were carrying on the grievous war which had been undertaken on his account against Etruria; but afterwards the fathers oppressed the people as slaves, flogged them as the kings had done, drove them from their land, and, to the exclusion of all others, held the government in their own hands alone.  And to these discords, whilst the fathers were wishing to rule, and the people were unwilling to serve, the second Punic war put an end; for again great fear began to press upon their disquieted minds, holding them back from those distractions by another and greater anxiety, and p. 96 bringing them back to civil concord.  But the great things which were then achieved were accomplished through the administration of a few men, who were good in their own way.  And by the wisdom and forethought of these few good men, which first enabled the republic to endure these evils and mitigated them, it waxed greater and greater.  And this the same historian affirms, when he says that, reading and hearing of the many illustrious achievements of the Roman people in peace and in war, by land and by sea, he wished to understand what it was by which these great things were specially sustained.  For he knew that very often the Romans had with a small company contended with great legions of the enemy; and he knew also that with small resources they had carried on wars with opulent kings.  And he says that, after having given the matter much consideration, it seemed evident to him that the pre-eminent virtue of a few citizens had achieved the whole, and that that explained how poverty overcame wealth, and small numbers great multitudes.  But, he adds, after that the state had been corrupted by luxury and indolence, again the republic, by its own greatness, was able to bear the vices of its magistrates and generals.  Wherefore even the praises of Cato are only applicable to a few; for only a few were possessed of that virtue which leads men to pursue after glory, honor, and power by the true way,—that is, by virtue itself.  This industry at home, of which Cato speaks, was the consequence of a desire to enrich the public treasury, even though the result should be poverty at home; and therefore, when he speaks of the evil arising out of the corruption of morals, he reverses the expression, and says, "Poverty in the state, riches at home."
---
Footnotes
94:198
94:199
Augustin notes that the name consul is derived from consulere, and thus signifies a more benign rule than that of a rex (from regere), or dominus (from dominari).
94:200
94:201
94:202
95:203
95:204
95:205
95:206
95:207
---
Next: Chapter 13