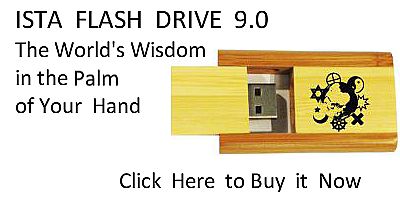 Sacred Texts
Christianity
Early Church Fathers
Index
Previous
Next
---
Chapter 26.—That the Demons Gave in Secret Certain Obscure Instructions in Morals, While in Public Their Own Solemnities Inculcated All Wickedness.
Seeing that this is so,—seeing that the filthy and cruel deeds, the disgraceful and criminal actions of the gods, whether real or feigned, were at their own request published, and were consecrated, and dedicated in their honor as sacred and stated solemnities; seeing they vowed vengeance on those who refused to exhibit them to the eyes of all, that they might be proposed as deeds worthy of imitation, why is it that these same demons, who by taking pleasure in such obscenities, acknowledge themselves to be unclean spirits, and by delighting in their own villanies and iniquities, real or imaginary, and by requesting from the immodest, and extorting from the modest, the celebration of these licentious acts, proclaim themselves instigators to a criminal and lewd life;—why, I ask, are they represented as giving some good moral precepts to a few of their own elect, initiated in the secrecy of their shrines?  If it be so, this very thing only serves further to demonstrate the malicious craft of these pestilent spirits.  For so great is the influence of probity and chastity, that all men, or almost all men, are moved by the praise of these virtues; nor is any man so depraved by vice, but he hath some feeling of honor left in him.  So that, unless the devil sometimes transformed himself, as Scripture says, into an angel of light, 115 he could not compass his deceitful purpose.  Accordingly, in public, a bold impurity fills the ear of the people with noisy clamor; in private, a feigned chastity speaks in scarce audible whispers to a few:  an open stage is provided for shameful things, but on the praiseworthy the curtain falls:  grace hides disgrace flaunts:  a wicked deed draws an overflowing house, a virtuous speech finds scarce a hearer, as though purity were to be blushed at, impurity boasted of.  Where else can such confusion reign, but in devils' temples?  Where, but in the haunts of deceit?  For the secret precepts are given as a sop to the virtuous, who are few in number; the wicked examples are exhibited to encourage the vicious, who are countless.
Where and when those initiated in the mysteries of Cœlestis received any good instructions, we know not.  What we do know is, that before her shrine, in which her image is set, and amidst a vast crowd gathering from all quarters, and standing closely packed together, we were intensely interested spectators of the games which were going on, and saw, as we pleased to turn the eye, on this side a grand display of harlots, on the other the virgin goddess; we saw this virgin worshipped with prayer and with obscene rites.  There we saw no shame-faced mimes, no actress over-burdened with modesty; all that the obscene rites demanded was fully complied with.  We were plainly shown what was pleasing to the virgin deity, and the matron who witnessed the spectacle returned home from the temple a wiser woman.  Some, indeed, of the more prudent women turned their faces from the immodest movements of the players, and learned the art of wickedness by a furtive regard.  For they were restrained, by the modest demeanor due to men, from looking boldly at the immodest gestures; but much more were they restrained from condemning with chaste heart the sacred rites of her whom they adored.  And yet this licentiousness—which, if practised in one's home, could only be done there in secret—was practised as a public lesson in the temple; and if any modesty remained in men, it was occupied in marvelling that wickedness which men could not unrestrainedly commit should be part of the religious teaching of the gods, and that to omit its exhibition should incur the anger of the gods.  What spirit can that be, which by a hidden inspiration stirs men's corruption, and goads them to adultery, and feeds on the full-fledged iniquity, unless it be the same that finds pleasure in such religious ceremonies, sets in the temples images of devils, and loves to see in play the images of vices; that whispers in secret some righteous sayings to deceive the few who are good, and scatters in public invitations to profligacy, to gain possession of the millions who are wicked?
---
Footnotes
40:115
---
Next: Chapter 27