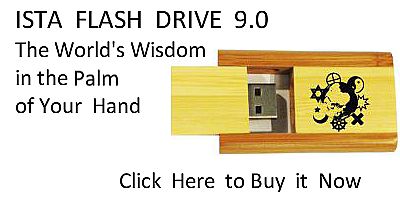 Sacred Texts
Christianity
Early Church Fathers
Index
Previous
Next
---
Chap. I.—Of the World, and Those Who are About to Believe, and Those Who are Not; And in This the Censure of the Faithless.
It is well: the foundations are laid, as the illustrious orator says. But we have not only laid the foundations, which might be firm and suitable for the support of the work; but we have raised the entire edifice, with great and strong buildings, almost to the summit. There remains, a matter which is much easier, either to cover or adorn it; without which, however, the former works are both useless and displeasing. For of what avail is it, either to be freed from false religions 1277 or to understand the true 1278 one? Of what avail, either to see the vanity of false wisdom, 1279 or to know what is true? 1280 Of what avail is it, I say, to defend that heavenly justice? 1281 Of what avail to hold the worship of God 1282 with great difficulties, which is the greatest virtue, unless the divine reward of everlasting blessedness attends it? Of which subject we must speak in this book, lest all that is gone before should appear vain and unprofitable: if we should leave this, on account of which they were undertaken, in uncertainty, lest any one should by chance think that such great labours are undertaken in vain; while he distrusts their heavenly reward, which God has appointed for him who shall have despised the present sweet enjoyments of earth in comparison of solitary and unrewarded 1283 virtue. Let us satisfy this part of our subject also, both by the testimonies of the sacred writings and also by probable arguments, that it may be equally manifest that future things are to be preferred to those which are present; heavenly things to earthly; and eternal things to those which are temporal: since the rewards of vices are temporal, those of virtues are eternal.  
I will therefore set forth the system of the world, that it may easily be understood both when and how it was made by God; which Plato, who discoursed about the making of the world, could neither know nor explain, inasmuch as he was ignorant of the heavenly mystery, which is not learned except by the teaching of prophets and God; and therefore he said that it was created for eternity. Whereas the case is far different, since whatever is of a solid and heavy body, as it received a beginning at some time, so it must needs have an end. For Aristotle, when he did not see how so great a magnitude of things could perish, and wished to escape this objection, 1284 said that the world always had existed, and always would exist. He did not at all see, that whatever material thing exists must at some time have had a beginning, and that nothing can exist at all unless it had a beginning. For when we see that earth, and water, and fire perish, are consumed, and extinguished, which are clearly parts of the world, it is understood that that is altogether mortal the members of which are mortal. Thus it comes to pass, that whatever is liable to destruction must have been produced. But everything which comes within the sight of the eyes must of necessity be material, and capable of dissolution. Therefore Epicurus alone, following the authority of Democritus, spoke truly in this matter, who said that it had a beginning at some time, and that it would at some time perish. Nor, however, was he able to assign any reason, either through what causes or at what time this work of such magnitude should be destroyed. But since God has revealed this to us, and we do not arrive at it by conjectures, but by instruction from heaven, we will carefully teach it, that it may at length be evident to those who are desirous of the truth, that the p. 195 philosophers did not see nor comprehend the truth; but that they had so slight a knowledge 1285 of it, that they by no means perceived from what source that fragrance 1286 of wisdom, which was so pleasant and agreeable, breathed upon them.  
In the meantime, I think it necessary to admonish those who are about to read this, that depraved and vicious minds, since the acuteness of their mind is blunted by earthly passions, which weigh down all the perceptions and render them weak, will either altogether fail to understand these things which we relate, or, even if they shall understand them, they will dissemble and be unwilling for them to be true: because they are drawn away by vices, and they knowingly favour their own evils, by the pleasantness of which they are captivated, and they desert the way of virtue, by the bitterness of which they are offended. For they who are inflamed with avarice and a certain insatiable thirst for riches—because, when they have sold or squandered the things in which they delight, they are unable to live in a simple style—undoubtedly prefer that by which they are compelled to renounce their eager desires. Also, they who, urged on by the incitements of lusts, as the poet says, 1287  
"Rush into madness and fire,"

say that we bring forward things plainly incredible; because the precepts about self-restraint wound their ears, which restrain them from their pleasures, to which they have given 1288 up their soul, together with their body. But those who, swollen with ambition or inflamed with the love of power, have bestowed all their efforts on the acquisition of honours, will not, even if we should bear the sun himself in our hands, believe that teaching which commands them to despise all power and honour, and to live in humility, and in such humility that they may be able to receive an injury, and if they have received one, be unwilling to return it. These are the men who cry out 1289 in any way against the truth with closed eyes. But they who are or shall be of sound mind, that is, not so immersed in vices as to be incurable, will both believe these things, and will readily approach them; and whatever things we say, they will appear to them open, and plain, and simple, and that which is chiefly necessary, true and unassailable.  
No one favours virtue but he who is able to follow it; but it is not easy for all to follow it: they can do so whom poverty and want have exercised, and made capable of virtue. For if the endurance of evils is virtue, it follows that they are not capable of virtue who have always lived in the enjoyment of good things; because they have never experienced evils, nor can they endure them, through their long-continued use and desire of good things, which alone they know. Thus it comes to pass that the poor and humble, who are unencumbered, more readily believe God than the rich, who are entangled with many hindrances; 1290 yea, rather, in chains and fetters they are enslaved to the nod of desire, their mistress, which has ensnared them with inextricable bonds; nor are they able to look up to heaven, since their mind is bent down to the earth, and fixed on the ground. But the way of virtue does not admit those carrying great burthens. The path is very narrow by which justice leads man to heaven; no one can keep this unless he is unencumbered and lightly equipped. For those wealthy men, who are loaded with many and great burthens, proceed along the way of death, which is very broad, since destruction rules with extended sway. The precepts which God gives for justice, and the things which we bring forward under the teaching of God respecting virtue and the truth, are bitter and as poisons to these. And if they shall dare to oppose these things, they must own themselves to be enemies of virtue and justice. I will now come to the remaining part of the subject, that an end may be put to the work. But this remains, that we should treat of the judgment of God, which will then be established when our Lord shall return to the earth to render to every one either a reward or punishment, according to his desert. Therefore, as we spoke in the fourth book concerning His first advent, 1291 so in this book we will relate His second advent, which the Jews also both confess and hope for; but in vain, since He must return to the confusion 1292 of those for whose call He had before come. For they who impiously treated Him with violence in His humiliation, will experience Him in His power as a conqueror; and, God requiting them, they will suffer all those things which they read and do not understand; inasmuch as, being polluted with all sins, and moreover sprinkled with the blood of the Holy One, they were devoted to eternal punishment by that very One on whom they laid wicked hands. But we shall have a separate subject against the Jews, in which we shall convict them of error and guilt.  
---
Footnotes
194:1277
194:1278
194:1279
194:1280
194:1281
194:1282
194:1283
194:1284
195:1285
195:1286
195:1287
195:1288
195:1289
195:1290
195:1291
195:1292
---
Next: Chap. II.—Of the error of the philosophers, and of the divine wisdom, and of the golden age