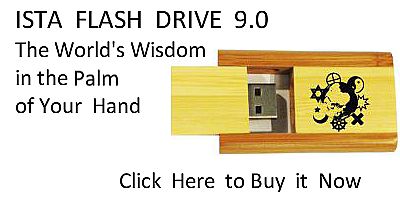 Sacred Texts
Christianity
Early Church Fathers
Index
Previous
Next
---
Chap. XXIX.—Of Fortune Again, and Virtue.
But let us return to the subject which we laid aside. Fortune, therefore, by itself, is nothing; nor must we so regard it as though it had any perception, since fortune is the sudden and unexpected occurrence of accidents. But philosophers, that they may not sometimes fail to err, wish to be wise in a foolish matter; and say that she is not a goddess, as is generally believed, but a god. Sometimes, however, they call this god nature, sometimes fortune, "because he brings about," says the same Cicero, "many things unexpected by us, on account of our want of intelligence and our ignorance of causes." Since, therefore, they are ignorant of the causes on account of which anything is done, they must also be ignorant of him who does them. p. 99 The same writer, in a work of great seriousness, in which he was giving to his son precepts of life drawn from philosophy, says, "Who can be ignorant that the power of fortune is great on either side? For both when we meet with a prosperous breeze from her we gain the issues which we desire, and when she has breathed contrary to us we are dashed on the rocks." 488 First of all, he who says that nothing can be known, spoke this as though he himself and all men had knowledge. Then he who endeavours to render doubtful even the things which are plain, thought that this was plain, which ought to have been to him especially doubtful; for to a wise man it is altogether false. Who, he says, knows not? I indeed know not. Let him teach me, if he can, what that power is, what that breeze, and what the contrary breath.  
It is disgraceful, therefore, for a man of talent to say that, which if you were to deny it, he would be unable to prove. Lastly, he who says that the assent must be withheld because it is the part of a foolish man rashly to assent to things which are unknown to him, he, I say, altogether believed the opinions of the vulgar and uninstructed, who think that it is fortune which gives to men good and evil things. For they represent her image with the horn of plenty and with a rudder, as though she both gave wealth and had the government of human affairs. And to this opinion Virgil 489 assented, who calls fortune omnipotent; and the historian 490 who says, But assuredly fortune bears sway in everything. What place, then, remains for the other gods? Why is she not said to reign by herself, if she has more power than others; or why is she not alone worshipped, if she has power in all things? Or if she inflicts evils only, let them bring forward some cause why, if she is a goddess, she envies men, and desires their destruction, though she is religiously worshipped by them; why she is more favourable to the wicked and more unfavourable to the good; why she plots, afflicts, deceives, exterminates; who appointed her as the perpetual harasser of the race of men; why, in short, she has obtained so mischievous a power, that she renders all things illustrious or obscure according to her caprice rather than in accordance with the truth. Philosophers, I say, ought rather to have inquired into these things, than rashly to have accused fortune, who is innocent: for although she has some existence, yet no reason can be brought forward by them why she should be as hostile to men as she is supposed to be. Therefore all those speeches in which they rail at the injustice of fortune, and in opposition to fortune arrogantly boast of their own virtues, are nothing else but the ravings of thoughtless levity.  
Wherefore let them not envy us, to whom God has revealed the truth: who, as we know that fortune is nothing, so also know that there is a wicked and crafty spirit who is unfriendly to the good, and the enemy of righteousness, who acts in opposition to God; the cause of whose enmity we have explained in the second book. 491 He therefore lays plots against all; but those who are ignorant of God he hinders by error, he overwhelms with folly, he overspreads with darkness, that no one may be able to attain to the knowledge of the divine name, in which alone are contained both wisdom and everlasting life. Those, on the other hand, who know God, he assails with wiles and craft, that he may ensnare them with desire and lust, and when they are corrupted by the blandishments of sin, may impel them to death; or, if he shall have not succeeded by stratagem, he attempts to cast them down by force and violence. For on this account he was not at once thrust down by God to punishment at the original transgression, that by his malice he may exercise man to virtue: for unless this is in constant agitation, unless it is strengthened by continual harassing, it cannot be perfect, inasmuch as virtue is dauntless and unconquered patience in enduring evils. From which it comes to pass that there is no virtue if an adversary is wanting. When, therefore, they perceived the force of this perverse power opposed to virtue, and were ignorant of its name, they invented for themselves the senseless name of fortune; and how far this is removed from wisdom, Juvenal declares in these verses: 492 —  
"No divine power is absent if there is prudence; but we make you a goddess, O Fortune, and place you in heaven."

It was folly, therefore, and error, and blindness, and, as Cicero says, 493 ignorance of facts and causes, which introduced the names of Nature and Fortune. But as they are ignorant of their adversary, so also they do not indeed know virtue the knowledge of which is derived from the idea of an adversary. And if this is joined with wisdom, or, as they say, is itself also wisdom, they must be ignorant in what subjects it is contained. For no one can possibly be furnished with true arms if he is ignorant of the enemy against whom he must be armed; nor can he overcome his adversary, who in fighting does not attack his real enemy, but a shadow. For he will be overthrown, who, having his attention p. 100 fixed on another object, shall not previously have foreseen or guarded against the blow aimed at his vitals.  
---
Footnotes
99:488
99:489
99:490
99:491
99:492
99:493
---
Next: Chap. XXX.—The conclusion of the things before spoken; and by what means we must pass from the vanity of the philosophers to true wisdom, and the knowledge of the true god, in which alone are virtue and happiness