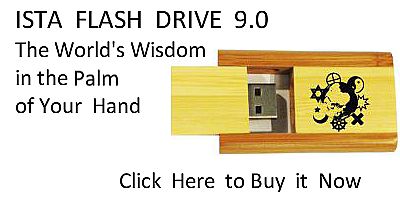 Sacred Texts
Christianity
Early Church Fathers
Index
Previous
Next
---
Chap. i.— of religion and wisdom.
We undertake, therefore, to discuss religion and divine things. For if some of the greatest orators, veterans as it were of their profession, having completed the works of their pleadings, at last gave themselves up to philosophy, and regarded that as a most just rest from their labours, if they tortured their minds in the investigation of those things which could not be found out, so that they appear to have sought for themselves not so much leisure as occupation, and that indeed with much greater trouble than in their former pursuit; how much more justly shall I betake myself as to a most safe harbour, to that pious, true, and divine wisdom, in which all things are ready for utterance, pleasant to the hearing, easy to be understood, honourable to be undertaken! And if some skilful men and arbiters of justice composed and published Institutions of civil law, by which they might lull the strifes and contentions of discordant citizens, how much better and more rightly shall we follow up in writing the divine Institutions, in which we shall not speak about rain-droppings, or the turning of waters, or the preferring of claims, but we shall speak of hope, of life, of salvation, of immortality, and of God, that we may put an end to deadly superstitions and most disgraceful errors.  
And we now commence this work under the auspices of your name, O mighty Emperor Constantine, who were the first of the Roman princes to repudiate errors, and to acknowledge and honour the majesty of the one and only true God. 22 For when that most happy day had shone upon the world, in which the Most High God raised you to the prosperous height of power, you entered upon a dominion which was salutary and desirable for all, with an excellent beginning, when, restoring justice which had been overthrown and taken away, you expiated the most shameful deed of others. In return for which action God will grant to you happiness, virtue, and length of days, that even when old you may govern the state with the same justice with which you began in youth, and may hand down to your children the guardianship of the Roman name, as you yourself received it from your father. For to the wicked, who still rage against the righteous in other parts of the world, the Omnipotent will also repay the reward of their wickedness with a severity proportioned to its tardiness; for as He is a most indulgent Father towards the godly, so is He a most upright Judge against the ungodly. And in my desire to defend His religion and divine worship, to whom can I rather appeal, whom can I address, but him by whom justice and wisdom have been restored to the affairs of men?  
Therefore, leaving the authors of this earthly philosophy, who bring forward nothing certain, let us approach the right path; for if I considered these to be sufficiently suitable guides to a good life, I would both follow them myself, and exhort others to follow them. But since they disagree among one another with great contention, and are for the most part at variance with themselves, it is evident that their path is by no means straightforward; since they have severally marked out distinct ways for themselves according to their own will, and have left great confusion to those who are seeking for the truth. But since the truth is revealed from heaven to us who have received the mystery of true religion, and since we follow God, the teacher of wisdom and the guide to truth, we call together all, without any distinction either of sex or of age, to heavenly pasture. For there is no more pleasant food for the soul than the knowledge of truth, 23 to the maintaining and explaining of which we have destined seven books, although the subject is one of almost boundless and immeasurable labour; so that if any one should wish to dilate upon and follow up these things to their full extent, he would have such an exuberant supply of subjects, that neither books would find any limit, nor speech any end. But on this account we will put together all things briefly, because those things which we are about to bring forward are so plain and lucid, that it seems to be more wonderful that the truth appears so obscure to men, and to those especially who are commonly esteemed wise, or because men will only need to be trained by us,—that is, to be recalled from the error in which they are entangled to a better course of life.  
And if, as I hope, we shall attain to this, we will send them to the very fountain of learning, which is most rich and abundant, by copious draughts of which they may appease the thirst conceived within, and quench their ardour. And all things will be easy, ready of accomplishment, and clear to them, if only they are not annoyed at applying patience in reading or hearing to the perception of the discipline of wisdom. 24 For many, pertinaciously adhering to vain superstitions, harden themselves against the manifest p. 11 truth, not so much deserving well of their religions, which they wrongly maintain, as they deserve ill of themselves; who, when they have a straight path, seek devious windings; who leave the level ground that they may glide over a precipice; who leave the light, that, blind and enfeebled, they may lie in darkness. We must provide for these, that they may not fight against themselves, and that they may be willing at length to be freed from inveterate errors. And this they will assuredly do if they shall at any time see for what purpose they were born; for this is the cause of their perverseness,—namely, ignorance of themselves: and if any one, having gained the knowledge of the truth, shall have shaken off this ignorance, he will know to what object his life is to be directed, and how it is to be spent. And I thus briefly define the sum of this knowledge, that neither is any religion to be undertaken without wisdom, nor any wisdom to be approved of without religion.  
---
Footnotes
10:22
10:23
10:24
["How charming is divine philosophy!
Not harsh and crabbed, as dull fools suppose."—Milton, Comus.]

---
Next: Chap. II.—That there is a providence in the affairs of men