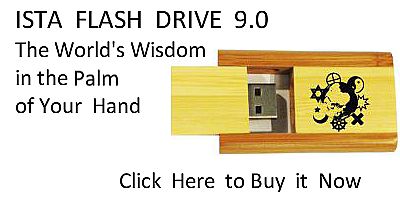 Sacred Texts
Christianity
Early Church Fathers
Index
Previous
Next
---
Chapter XII.—The True Gnostic is Beneficent, Continent, and Despises Worldly Things.
Let these things, then, be so. And such being the attitude of the Gnostic towards the body and the soul—towards his neighbours, whether it be a domestic, or a lawful enemy, or whosoever—he is found equal and like. For he does not "despise his brother," who, according to the divine law, is of the same father and mother. Certainly he relieves the afflicted, helping him with consolations, encouragements, and the necessaries of life; giving to all that need, though not similarly, but justly, according to desert; furthermore, to him who persecutes and hates, even if he need it; caring little for those who say to him that he has given out of fear, if it is not out of fear that he does so, but to give help. For how much more are those, who towards their enemies are devoid of love of money, and are haters of evil, animated with love to those who belong to them?
Such an one from this proceeds to the accurate knowledge of whom he ought chiefly to give to, and how much, and when, and how.
And who could with any reason become the enemy of a man who gives no cause for enmity in any way? And is it not just as in the case of God? We say that God is the adversary of no one, and the enemy of no one (for He is the Creator of all, and nothing that exists is what He wills it not to be; but we assert that the disobedient, and those who walk not according to His commandments, are enemies to Him, as being those who are hostile to His covenant). p. 543 We shall find the very same to be the case with the Gnostic, for he can never in any way become an enemy to any one; but those may be regarded enemies to him who turn to the contrary path.
In particular, the habit of liberality 3606 which prevails among us is called "righteousness;" but the power of discriminating according to desert, as to greater and less, with reference to those who am proper subjects of it, is a form of the very highest righteousness.
There are things practiced in a vulgar style by some people, such as control over pleasures. For as, among the heathen, there are those who, from the impossibility of obtaining what one sees, 3607 and from fear of men, and also for the sake of greater pleasures, abstain from the delights that are before them; so also, in the case of faith, some practice self-restraint, either out of regard to the promise or from fear of God. Well, such self-restraint is the basis of knowledge, and an approach to something better, and an effort after perfection. For "the fear of the Lord," it is said, "is the beginning of wisdom." 3608 But the perfect man, out of love, "beareth all things, endureth all things," 3609 "as not pleasing man, but God." 3610 Although praise follows him as a consequence, it is not for his own advantage, but for the imitation and benefit of those who praise him.
According to another view, it is not he who merely controls his passions that is called a continent man, but he who has also achieved the mastery over good things, and has acquired surely the great accomplishments of science, from which he produces as fruits the activities of virtue. Thus the Gnostic is never, on the occurrence of an emergency, dislodged from the habit peculiar to him. For the scientific possession of what is good is firm and unchangeable, being the knowledge of things divine and human. Knowledge, then, never becomes ignorance nor does good change into evil. Wherefore also he eats, and drinks, and marries, not as principal ends of existence, but as necessary. I name marriage even, if the Word prescribe, and as is suitable. For having become perfect, he 3611 has the apostles for examples; and one is not really shown to be a man in the choice of single life; but he surpasses men, who, disciplined by marriage, procreation of children, and care for the house, without pleasure or pain, in his solicitude for the house has been inseparable from God's love, and withstood all temptation arising through children, and wife, and domestics, and possessions. But he that has no family is in a great degree free of temptation. Caring, then, for himself alone, he is surpassed by him who is inferior, as far as his own personal salvation is concerned, but who is superior in the conduct of life, preserving certainly, in his care for the truth, a minute image.
But we must as much as possible subject the soul to varied preparatory exercise, that it may become susceptible to the reception of knowledge. Do you not see how wax is softened and copper purified, in order to receive the stamp applied to it? Just as death is the separation of the soul from the body, so is knowledge as it were the rational death urging the spirit away, and separating it from the passions, and leading it on to the life of well-doing, that it may then say with confidence to God, "I live as Thou wishest." For he who makes it his purpose to please men cannot please God, since the multitude choose not what is profitable, but what is pleasant. But in pleasing God, one as a consequence gets the favour of the good among men. How, then, can what relates to meat, and drink, and amorous pleasure, be agreeable to such an one? since he views with suspicion even a word that produces pleasure, and a pleasant movement and act of the mind. "For no one can serve two masters, God and Mammon," 3612 it is said; meaning not simply money, but the resources arising from money bestowed on various pleasures. In reality, it is not possible for him who magnanimously and truly knows God, to serve antagonistic pleasures.
There is one alone, then, who from the beginning was free of concupiscence—the philanthropic Lord, who for us became man. And whosoever endeavour to be assimilated to the impress given by Him, strive, from exercise, to become free of concupiscence. For he who has exercised concupiscence and then restrained himself, is like a widow who becomes again a virgin by continence. Such is the reward of knowledge, rendered to the Saviour and Teacher, which He Himself asked for,—abstinence from what is evil, activity in doing good, by which salvation is acquired.
As, then, those who have learned the arts procure their living by what they have been taught, so also is the Gnostic saved, procuring life by what he knows. For he who has not formed the wish to extirpate the passion of the soul, kills himself. But, as seems, ignorance is the starvation of the soul, and knowledge its sustenance.
Such are the gnostic souls, which the Gospel p. 544 likened to the consecrated virgins who wait for the Lord. For they are virgins, in respect of their abstaining from what is evil. And in respect of their waiting out of love for the Lord and kindling their light for the contemplation of things, they are wise souls, saying, "Lord, for long we have desired to receive Thee; we have lived according to what Thou hast enjoined, transgressing none of Thy commandments. Wherefore also we claim the promises. And we pray for what is beneficial, since it is not requisite to ask of Thee what is most excellent. And we shall take everything for good; even though the exercises that meet us, which Thine arrangement brings to us for the discipline of our stedfastness, appear to be evil."
The Gnostic, then, from his exceeding holiness, is better prepared to fail when he asks, than to get when he does not ask.
His whole life is prayer and converse with God. 3613 And if he be pure from sins, he will by all means obtain what he wishes. For God says to the righteous man, "Ask, and I will give thee; think, and I will do." If beneficial, he will receive it at once; and if injurious, he will never ask it, and therefore he will not receive it. So it shall be as he wishes.
But if one say to us, that some sinners even obtain according to their requests, [we should say] that this rarely takes place, by reason of the righteous goodness of God. And it is granted to those who are capable of doing others good. Whence the gift is not made for the sake of him that asked it; but the divine dispensation, foreseeing that one would be saved by his means, renders the boon again righteous. And to those who are worthy, things which are really good are given, even without their asking.
Whenever, then, one is righteous, not from necessity or out of fear or hope, but from free choice, this is called the royal road, which the royal race travel. But the byways are slippery and precipitous. If, then, one take away fear and honour, I do not know if the illustrious among the philosophers, who use such freedom of speech, will any longer endure afflictions.
Now lusts and other sins are called "briars and thorns." Accordingly the Gnostic labours in the Lord's vineyard, planting, pruning, watering; being the divine husbandman of what is planted in faith. Those, then, who have not done evil, think it right to receive the wages of ease. But he who has done good out of free choice, demands the recompense as a good workman. He certainly shall receive double wages—both for what he has not done, and for what good he has done.
Such a Gnostic is tempted by no one except with God's permission, and that for the benefit of those who are with him; and he strengthens them for faith, encouraging them by manly endurance. And assuredly it was for this end, for the establishment and confirmation of the Churches, that the blessed apostles were brought into trial and to martyrdom.
The Gnostic, then, hearing a voice ringing in his ear, which says, "Whom I shall strike, do thou pity," beseeches that those who hate him may repent. For the punishment of malefactors, to be consummated in the highways, is for children to behold; 3614 for there is no possibility of the Gnostic, who has from choice trained himself to be excellent and good, ever being instructed or delighted with such spectacles. 3615 And so, having become incapable of being softened by pleasures, and never falling into sins, he is not corrected by the examples of other men's sufferings. And far from being pleased with earthly pleasures and spectacles is he who has shown a noble contempt for the prospects held out in this world, although they are divine.
"Not every one," therefore, "that says Lord, Lord, shall enter into the kingdom of God; but he that doeth the will of God." 3616 Such is the gnostic labourer, who has the mastery of worldly desires even while still in the flesh; and who, in regard to things future and still invisible, which he knows, has a sure persuasion, so that he regards them as more present than the things within reach. This able workman rejoices in what he knows, but is cramped on account of his being involved in the necessities of life; not yet deemed worthy of the active participation in what he knows. So he uses this life as if it belonged to another,—so far, that is, as is necessary.
He knows also the enigmas of the fasting of those days 3617 —I mean the Fourth and the Preparation. For the one has its name from Hermes, and the other from Aphrodite. He fasts in his life, in respect of covetousness and voluptuousness, from which all the vices grow. For we have already often above shown the three varieties of fornication, according to the apostle—love of pleasure, love of money, idolatry. He fasts, then, according to the Law, abstaining from bad deeds, and, according to the perfection of the Gospel, from evil thoughts. Temptations are applied to him, not for his purification, but, as we have said, for the good of his neighbours, p. 545 if, making trial of toils and pains, he has despised and passed them by.
The same holds of pleasure. For it is the highest achievement for one who has had trial of it, afterwards to abstain. For what great thing is it, if a man restrains himself in what he knows not? He, in fulfilment of the precept, according to the Gospel, keeps the Lord's day, 3618 when he abandons an evil disposition, and assumes that of the Gnostic, glorifying the Lord's resurrection in himself. Further, also, when he has received the comprehension of scientific speculation, he deems that he sees the Lord, directing his eyes towards things invisible, although he seems to look on what he does not wish to look on; chastising the faculty of vision, when he perceives himself pleasurably affected by the application of his eyes; since he wishes to see and hear that alone which concerns him.
In the act of contemplating the souls of the brethren, he beholds the beauty of the flesh also, with the soul itself, which has become habituated to look solely upon that which is good, without carnal pleasure. And they are really brethren; inasmuch as, by reason of their elect creation, and their oneness of character, and the nature of their deeds, they do, and think, and speak the same holy and good works, in accordance with the sentiments with which the Lord wished them as elect to be inspired.
For faith shows itself in their making choice of the same things; and knowledge, in learning and thinking the same things; and hope, in desiring 3619 the same things.
And if, through the necessity of life, he spend a small portion of time about his sustenance, he thinks himself defrauded, being diverted by business. 3620 Thus not even in dreams does he look on aught that is unsuitable to an elect man. For thoroughly 3621 a stranger and sojourner in the whole of life is every such one, who, inhabiting the city, despises the things in the city which are admired by others, and lives in the city as in a desert, so that the place may not compel him, but his mode of life show him to be just.
This Gnostic, to speak compendiously, makes up for the absence of the apostles, by the rectitude of his life, the accuracy of his knowledge, by benefiting his relations, by "removing the mountains" of his neighbours, and putting away the irregularities of their soul. Although each of us is his 3622 own vineyard and labourer.
He, too, while doing the most excellent things, wishes to elude the notice of men, persuading the Lord along with himself that he is living in accordance with the 3623 commandments, preferring these things from believing them to exist. "For where any one's mind is, there also is his treasure." 3624
He impoverishes himself, in order that he may never overlook a brother who has been brought into affliction, through the perfection that is in love, especially if he know that he will bear want himself easier than his brother. He considers, accordingly, the other's pain his own grief; and if, by contributing from his own indigence in order to do good, he suffer any hardship, he does not fret at this, but augments his beneficence still more. For he possesses in its sincerity the faith which is exercised in reference to the affairs of life, and praises the Gospel in practice and contemplation. And, in truth, he wins his praise "not from men, but from God," 3625 by the performance of what the Lord has taught.
He, attracted by his own hope, tastes not the good things that are in the world, entertaining a noble contempt for all things here; pitying those that are chastised after death, who through punishment unwillingly make confession; having a clear conscience with reference to his departure, and being always ready, as "a stranger and pilgrim," with regard to the inheritances here; mindful only of those that are his own, and regarding all things here as not his own; not only admiring the Lord's commandments, but, so to speak, being by knowledge itself partaker of the divine will; a truly chosen intimate of the Lord and His commands in virtue of being righteous; and princely and kingly as being a Gnostic; despising all the gold on earth and under the earth, and dominion from shore to shore of ocean, so that he may cling to the sole service of the Lord. Wherefore also, in eating, and drinking, and marrying (if the Word enjoin), and even in seeing dreams, 3626 he does and thinks what is holy.
So is he always pure for prayer. He also prays in the society of angels, as being already of angelic rank, and he is never out of their holy keeping; and though he pray alone, he has the choir of the saints 3627 standing with him.
He recognises a twofold [element in faith], both the activity of him who believes, and the p. 546 excellence of that which is believed according to its worth; since also righteousness is twofold, that which is out of love, and that from fear. Accordingly it is said, "The fear of the Lord is pure, remaining for ever and ever." 3628 For those that from fear turn to faith and righteousness, remain for ever. Now fear works abstinence from what is evil; but love exhorts to the doing of good, by building up to the point of spontaneousness; that one may hear from the Lord, "I call you no longer servants, but friends," and may now with confidence apply himself to prayer.
And the form of his prayer is thanksgiving for the past, for the present, and for the future as already through faith present. This is preceded by the reception of knowledge. And he asks to live the allotted life in the flesh as a Gnostic, as free from the flesh, and to attain to the best things, and flee from the worse. He asks, too, relief in those things in which we have sinned, and conversion to the acknowledgment of them. 3629
He follows, on his departure, Him who calls, as quickly, so to speak, as He who goes before calls, hasting by reason of a good conscience to give thanks; and having got there with Christ shows himself worthy, through his purity, to possess, by a process of blending, the power of God communicated by Christ. For he does not wish to be warm by participation in heat, or luminous by participation in flame, but to be wholly light.
He knows accurately the declaration, "Unless ye hate father and mother, and besides your own life, and unless ye bear the sign [of the cross]." 3630 For he hates the inordinate affections of the flesh, which possess the powerful spell of pleasure; and entertains a noble contempt for all that belongs to the creation and nutriment of the flesh. He also withstands the corporeal 3631 soul, putting a bridle-bit on the restive irrational spirit: "For the flesh lusteth against the Spirit." 3632 And "to bear the sign of [the cross]" is to bear about death, by taking farewell of all things while still alive; since there is not equal love in "having sown the flesh," 3633 and in having formed the soul for knowledge.
He having acquired the habit of doing good, exercises beneficence well, quicker than speaking; praying that he may get a share in the sins of his brethren, in order to confession and conversion on the part of his kindred; and eager to give a share to those dearest to him of his own good things. And so these are to him, friends. Promoting, then, the growth of the seeds deposited in him, according to the husbandry enjoined by the Lord, he continues free of sin, and becomes continent, and lives in spirit with those who are like him, among the choirs of the saints, though still detained on earth.
He, all day and night, speaking and doing the Lord's commands, rejoices exceedingly, not only on rising in the morning and at noon, but also when walking about, when asleep, when dressing and undressing; 3634 and he teaches his son, if he has a son. He is inseparable from the commandment and from hope, and is ever giving thanks to God, like the living creatures figuratively spoken of by Esaias, and submissive in every trial, he says, "The Lord gave, and the Lord hath taken away." 3635 For such also was Job; who after the spoiling of his effects, along with the health of his body, resigned all through love to the Lord. For "he was," it is said, "just, holy, and kept apart from all wickedness." 3636 Now the word "holy" points out all duties toward God, and the entire course of life. Knowing which, he was a Gnostic. For we must neither cling too much to such things, even if they are good, seeing they are human, nor on the other hand detest them, if they are bad; but we must be above both [good and bad], trampling the latter under foot, and passing on the former to those who need them. But the Gnostic is cautious in accommodation, lest he be not perceived, or lest the accommodation become disposition.
---
Footnotes
543:3606
[The habit of beneficence is a form of virtue, which the Gospel alone has bred among mankind.]
543:3607
ὁρᾷ: or, desires, ἑρᾷ, as Sylburgius suggests.
543:3608
543:3609
543:3610
543:3611
[This striking tribute to chaste marriage as consistent with Christian perfection exemplified by apostles, and in many things superior to the selfishness of celibacy, is of the highest importance in the support of a true Catholicity, against the false. p. 541, note 1.]
543:3612
544:3613
["Rapt into still communion that transcends
The imperfect offices of prayer and praise."

Wordsworth: Excursion, book i. 208.]
544:3614
According to the text, instead of "to behold," as above, it would be "not to behold." Lowth suggests the omission of "not," (μή). Retaining it, and translating "is not even for children to behold," the clause yields a suitable sense.
544:3615
ὑπὸ τοιούτων is here substituted by Heinsius for ὑπὸ τῶν αὐτῶν.
544:3616
544:3617
[The stationary days, Wednesday and Friday. See constitutions called Apostolical, v. 19, and vii. 24; also Hermas, Shepherd, p. 33, this volume, and my note.]
545:3618
[Rom. vi. 5. The original of Clement's argument seems to me to imply that he is here speaking of the Paschal festival, and the true keeping of it by a moral resurrection (1 Cor. 5:7, 8). But the weekly Lord's day enforces the same principle as the great dominical anniversary.]
545:3619
ποθεῖν suggested by Lowth instead of ποιεῖν.
545:3620
[The peril of wealth and "business," thus enforced in the martyr-age, is too little insisted upon in our day; if, indeed, it is not wholly overlooked.]
545:3621
ἀτεχνῶς adopted instead of ἀτέχνως of the text, and transferred to the beginning of this sentence from the close of the preceding, where it appears in the text.
545:3622
See Matt. xx. 21. Mark xi. 23; 1 Cor. xiii. 2, etc.
545:3623
545:3624
Referring to Matt. vi. 21.
545:3625
545:3626
[Again the sanctity of chaste marriage. The Fathers attach responsibility to the conscience for impure dreams. See supra, this page.]
545:3627
ὰγίων, as in the best authorities: or ὰγγέλων, as in recent editions. ["Where two or three are gathered," etc. This principle is insisted upon by the Fathers, as the great idea of public worship. And see the Trisgion, Bunsen's Hippolytus, vol. ii. p. 63.]
546:3628
546:3629
546:3630
Luke 14:26, 27.
546:3631
i.e., The sentient soul, which he calls the irrational spirit, in contrast with the rational soul.
546:3632
546:3633
In allusion to Gal. vi. 8, where, however, the apostle speaks of sowing to the flesh.
546:3634
[See, supra, cap. vii. p. 533.]
546:3635
546:3636
---
Next: Chapter XIII.—Description of the Gnostic Continued.