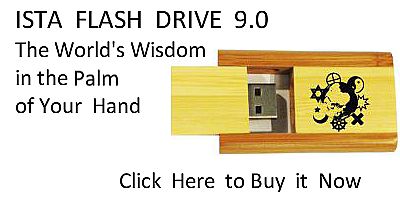 Sacred Texts
Christianity
Early Church Fathers
Index
Previous
Next
---
Chapter XXI.—Description of the Perfect Man, or Gnostic.
Here I find perfection apprehended variously in relation to Him who excels in every virtue. Accordingly one is perfected as pious, and as patient, and as continent, and as a worker, and as a martyr, and as a Gnostic. But I know no one of men perfect in all things at once, while still human, though according to the mere letter of the law, except Him alone who for us clothed Himself with humanity. Who then is perfect? He who professes abstinence from what is bad. Well, this is the way to the Gospel and to well-doing. But gnostic perfection in the case of the legal man is the acceptance of the Gospel, that he that is after the law may be perfect. For so he, who was after the law, Moses, foretold that it was necessary to hear in order that we might, according to the apostle, receive Christ, the fulness of the law. 2873 But now in the Gospel the Gnostic attains proficiency not only by making use of the law as a step, but by understanding and comprehending it, as the Lord who gave the Covenants delivered it to the apostles. And if he conduct himself rightly (as assuredly it is impossible to attain knowledge (gnosis) by bad conduct); and if, further, having made an eminently right confession, he become a martyr out of love, obtaining considerable renown as among men; not even thus will he be called perfect in the flesh beforehand; since it is the close of life which claims this appellation, when the gnostic martyr has first shown the perfect work, and rightly exhibited it, and having thankfully shed his blood, has yielded up the ghost: blessed then will he be, and truly proclaimed perfect, "that the excellency of the power may be of God, and not of us," as the apostle says. Only let us preserve free-will and love: "troubled on every side, yet not distressed; perplexed, but not in despair; persecuted, but not forsaken; cast down, but not destroyed." 2874 For those who strive after perfection, according to the same apostle, must "give no offence in anything, but in everything approve themselves not to men, but to God." And, as a consequence, also they ought to yield to men; for it is reasonable, on account of abusive calumnies. Here is the specification: "in much patience, in afflictions, in necessities, in distresses, in stripes, in imprisonments, in tumults, in labours, in watchings, in fastings, in pureness, in knowledge, in long-suffering, in kindness, in the Holy Ghost, in love unfeigned, in the word of truth, in the power of God," 2875 that we may be the temples of God, purified "from all filthiness of the flesh and of the spirit." "And I," He says, "will receive you; and I will be to you for a Father, and ye shall be to Me for sons and daughters, saith the Lord Almighty." 2876 "Let us then," he says, "perfect holiness in the fear of God." For though fear beget pain, "I rejoice," he says, "not that ye were made sorry, but that ye showed susceptibility to repentance. For ye sorrowed after a godly sort, that ye might receive damage by us in nothing. For godly sorrow worketh repentance unto salvation not to be regretted; but the sorrow of the world worketh death. For this same thing that ye sorrowed after a godly sort, what earnestness it wrought in you; yea, what clearing of yourselves; yea, what compunction; yea, what fear; yea, what desire; yea, what zeal; yea, revenge! In all things ye have showed yourselves clear in the matter." 2877 Such are the preparatory exercises of gnostic discipline. And since the omnipotent God Himself "gave some apostles, and some prophets, and some evangelists, and some pastors and teachers, for the perfecting of the saints, for the work of the ministry, for the edifying of the body of Christ, till we all attain to the unity of the faith, and of the knowledge of the Son of God, to a perfect man, to the measure of the stature of the fulness of Christ;" 2878 we are then to strive to reach manhood as befits the Gnostic, and to be as perfect as we can while still abiding in the flesh, making it our study with perfect concord here to concur with the will of God, to the restoration of what is the truly perfect nobleness and relationship, to the fulness of Christ, that which perfectly depends on our perfection.
And now we perceive where, and how, and when the divine apostle mentions the perfect man, and how he shows the differences of the perfect. And again, on the other hand: "The p. 434 manifestation of the Spirit is given for our profit. For to one is given the word of wisdom by the Spirit; to another the word of knowledge according to the same Spirit; to another faith through the same Spirit; to another the gifts of healing through the same Spirit; to another the working of miracles; to another prophecy; to another discernment of spirits; to another diversities of tongues; to another the interpretation of tongues: and all these worketh the one and the same Spirit, distributing to each one according as He wills." 2879 Such being the case, the prophets are perfect in prophecy, the righteous in righteousness, and the martyrs in confession, and others in preaching, not that they are not sharers in the common virtues, but are proficient in those to which they are appointed. For what man in his senses would say that a prophet was not righteous? For what? did not righteous men like Abraham prophesy?
"For to one God has given warlike deeds,
To another the accomplishment of the dance,
To another the lyre and song," 2880

says Homer. "But each has his own proper gift of God" 2881 —one in one way, another in another. But the apostles were perfected in all. You will find, then, if you choose, in their acts and writings, knowledge, life, preaching, righteousness, purity, prophecy. We must know, then, that if Paul is young in respect to time 2882 —having flourished immediately after the Lord's ascension—yet his writings depend on the Old Testament, breathing and speaking of them. For faith in Christ and the knowledge of the Gospel are the explanation and fulfilment of the law; and therefore it was said to the Hebrews, "If ye believe not, neither shall you understand;" 2883 that is, unless you believe what is prophesied in the law, and oracularly delivered by the law, you will not understand the Old Testament, which He by His coming expounded.
Chapter XXII.—The True Gnostic Does Good, Not from Fear of Punishment or Hope of Reward, But Only for the Sake of Good Itself.
The man of understanding and perspicacity is, then, a Gnostic. And his business is not abstinence from what is evil (for this is a step to the highest perfection), or the doing of good out of fear. For it is written, "Whither shall I flee, and where shall I hide myself from Thy presence? If I ascend into heaven, Thou art there; if I go away to the uttermost parts of the sea, there is Thy right hand; if I go down into the depths, there is Thy Spirit." 2884 Nor any more is he to do so from hope of promised recompense. For it is said, "Behold the Lord, and His reward is before His face, to give to every one according to his works; what eye hath not seen, and ear hath not heard, and hath not entered into the heart of man what God hath prepared for them that love Him." 2885 But only the doing of good out of love, and for the sake of its own excellence, is to be the Gnostic's choice. Now, in the person of God it is said to the Lord, "Ask of Me, and I will give the heathen for Thine inheritance;" 2886 teaching Him to ask a truly regal request—that is, the salvation of men without price, that we may inherit and possess the Lord. For, on the contrary, to desire knowledge about God for any practical purpose, that this may be done, or that may not be done, is not proper to the Gnostic; but the knowledge itself suffices as the reason for contemplation. For I will dare aver that it is not because he wishes to be saved that he, who devotes himself to knowledge for the sake of the divine science itself, chooses knowledge. For the exertion of the intellect by exercise is prolonged to a perpetual exertion. And the perpetual exertion of the intellect is the essence of an intelligent being, which results from an uninterrupted process of admixture, and remains eternal contemplation, a living substance. Could we, then, suppose any one proposing to the Gnostic whether he would choose the knowledge of God or everlasting salvation; and if these, which are entirely identical, were separable, he would without the least hesitation choose the knowledge of God, deeming that property of faith, which from love ascends to knowledge, desirable, for its own sake. This, then, is the perfect man's first form of doing good, when it is done not for any advantage in what pertains to him, but because he judges it right to do good; and the energy being vigorously exerted in all things, in the very act becomes good; not, good in some things, and not good in others; but consisting in the habit of doing good, neither for glory, nor, as the philosophers say, for reputation, nor from reward either from men or God; but so as to pass life after the image and likeness of the Lord.
And if, in doing good, he be met with anything adverse, he will let the recompense pass without resentment as if it were good, he being just and good "to the just and the unjust." To such the Lord says, "Be ye, as your Father is perfect."
To him the flesh is dead; but he himself lives alone, having consecrated the sepulchre into a holy temple to the Lord, having turned towards God the old sinful soul.
Such an one is no longer continent, but has p. 435 reached a state of passionlessness, waiting to put on the divine image. "If thou doest alms," it is said, "let no one know it; and if thou fastest, anoint thyself, that God alone may know," 2887 and not a single human being. Not even he himself who shows mercy ought to know that he does show mercy; for in this way he will be sometimes merciful, sometimes not. And when he shall do good by habit, he will imitate the nature of good, and his disposition will be his nature and his practice. There is no necessity for removing those who are raised on high, but there is necessity for those who are walking to reach the requisite goal, by passing over the whole of the narrow way. For this is to be drawn by the Father, to become worthy to receive the power of grace from God, so as to run without hindrance. And if some hate the elect, such an one knows their ignorance, and pities their minds for its folly.
As is right, then, knowledge itself loves and teaches the ignorant, and instructs the whole creation to honour God Almighty. And if such an one teaches to love God, he will not hold virtue as a thing to be lost in any case, either awake or in a dream, or in any vision; since the habit never goes out of itself by falling from being a habit. Whether, then, knowledge be said to be habit or disposition; on account of diverse sentiments never obtaining access, the guiding faculty, remaining unaltered, admits no alteration of appearances by framing in dreams visionary conceptions out of its movements by day. Wherefore also the Lord enjoins "to watch," so that our soul may never be perturbed with passion, even in dreams; but also to keep the life of the night pure and stainless, as if spent in the day. For assimilation to God, as far as we can, is preserving the mind in its relation to the same things. And this is the relation of mind as mind.
But the variety of disposition arises from inordinate affection to material things. And for this reason, as they appear to me, to have called night Euphrone; since then the soul, released from the perceptions of sense, turns in on itself, and has a truer hold of intelligence (φρόνησις). 2888 Wherefore the mysteries are for the most part celebrated by night, indicating the withdrawal of the soul from the body, which takes place by night. "Let us not then sleep, as do others; but let us watch and be sober. For they that sleep, sleep in the night; and they that are drunken, are drunken in the night. But let us who are of the day be sober, putting on the breastplate of faith and love, and as an helmet the hope of salvation." 2889 And as to what, again, they say of sleep, the very same things are to be understood of death. For each exhibits the departure of the soul, the one more, the other less; as we may also get this in Heraclitus: "Man touches night in himself, when dead and his light quenched; and alive, when he sleeps he touches the dead; and awake, when he shuts his eyes, he touches the sleeper." 2890 "For blessed are those that have seen the Lord," 2891 according to the apostle; "for it is high time to awake out of sleep. For now is our salvation nearer than when we believed. The night is far spent, the day is at hand. Let us therefore cast off the works of darkness, and put on the armour of light." 2892 By day and light he designates figuratively the Son, and by the armour of light metaphorically the promises.
So it is said that we ought to go washed to sacrifices and prayers, clean and bright; and that this external adornment and purification are practiced for a sign. Now purity is to think holy thoughts. Further, there is the image of baptism, which also was handed down to the poets from Moses as follows:—
"And she having drawn water, and wearing on her body clean clothes." 2893

It is Penelope that is going to prayer:—
"And Telemachus,
Having washed his hands in the hoary sea, prayed to Athene." 2894

It was a custom of the Jews to wash frequently after being in bed. It was then well said,—
"Be pure, not by washing of water, but in the mind."

For sanctity, as I conceive it, is perfect pureness of mind, and deeds, and thoughts, and words too, and in its last degree sinlessness in dreams.
And sufficient purification to a man, I reckon, is thorough and sure repentance. If, condemning ourselves for our former actions, we go forward, after these things taking thought, 2895 and divesting our mind both of the things which please us through the senses, and of our former transgressions.
If, then, we are to give the etymology of ἐπιστήμη, knowledge, its signification is to be derived from στάσις, placing; for our soul, which was formerly borne, now in one way, now in another, it settles in objects. Similarly faith is to be explained etymologically, as the settling (στάσις) of our soul respecting that which is.
But we desire to learn about the man who is always and in all things righteous; who, neither dreading the penalty proceeding from the law, p. 436 nor fearing to entertain hatred of evil in the case of those who live with him and who prosecute the injured, nor dreading danger at the hands of those who do wrong, remains righteous. For he who, on account of these considerations, abstains from anything wrong, is not voluntarily kind, but is good from fear. Even Epicurus says, that the man who in his estimation was wise, "would not do wrong to any one for the sake of gain; for he could not persuade himself that he would escape detection." So that, if he knew he would not be detected, he would, according to him, do evil. And such are the doctrines of darkness. If, too, one shall abstain from doing wrong from hope of the recompense given by God on account of righteous deeds, he is not on this supposition spontaneously good. For as fear makes that man just, so reward makes this one; or rather, makes him appear to be just. But with the hope after death—a good hope to the good, to the bad the reverse—not only they who follow after Barbarian wisdom, but also the Pythagoreans, are acquainted. For the latter also proposed hope as an end to those who philosophize. Whereas Socrates 2896 also, in the Phædo, says "that good souls depart hence with a good hope;" and again, denouncing the wicked, he sets against this the assertion, "For they live with an evil hope." With him Heraclitus manifestly agrees in his dissertations concerning men: "There awaits man after death what they neither hope nor think." Divinely, therefore, Paul writes expressly, "Tribulation worketh, patience, and patience experience, and experience hope; and hope maketh not ashamed." 2897 For the patience is on account of the hope in the future. Now hope is synonymous with the recompense and restitution of hope; which maketh not ashamed, not being any more vilified.
But he who obeys the mere call, as he is called, neither for fear, nor for enjoyments, is on his way to knowledge (γνῶσις). For he does not consider whether any extrinsic lucrative gain or enjoyment follows to him; but drawn by the love of Him who is the true object of love, and led to what is requisite, practices piety. So that not even were we to suppose him to receive from God leave to do things forbidden with impunity; not even if he were to get the promise that he would receive as a reward the good things of the blessed; but besides, not even if he could persuade himself that God would be hoodwinked with reference to what he does (which is impossible), would he ever wish to do aught contrary to right reason, having once made choice of what is truly good and worthy of choice on its own account, and therefore to be loved. For it is not in the food of the belly, that we have heard good to be situated. But he has heard that "meat will not commend us," 2898 nor marriage, nor abstinence from marriage in ignorance; but virtuous gnostic conduct. For the dog, which is an irrational animal, may be said to be continent, dreading as it does the uplifted stick, and therefore keeping away from the meat. But let the predicted promise be taken away, and the threatened dread cancelled, and the impending danger removed, and the disposition of such people will be revealed.
---
Footnotes
433:2873
433:2874
2 Cor. 4:8, 9.
433:2875
433:2876
2 Cor. vii. 1, vi. 16, 17, 18.
433:2877
433:2878
434:2879
434:2880
434:2881
434:2882
434:2883
434:2884
434:2885
Isa. xl. 10; lxii. 11; Ps. lxii. 12; Rev. xxii. 12; Rom. ii. 6.
434:2886
435:2887
Matt. vi. 2, etc.
435:2888
Euphrone is plainly "kindly, cheerful."
435:2889
435:2890
As it stands in the text the passage is unintelligable, and has been variously amended successfully.
435:2891
Clement seems to have read Κύριον for καιρόν in Rom. xiii. 11.
435:2892
435:2893
Homer, Odyss., iv. 750, 760; xvii. 48, 58.
435:2894
435:2895
Explaining μετανοέω etymologically.
436:2896
436:2897
436:2898
---
Next: Chapter XXIII.—The Same Subject Continued.