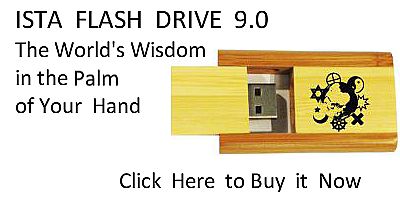 Sacred Texts
Christianity
Early Church Fathers
Index
Previous
Next
---
Chapter VII.—The Blessedness of the Martyr.
Then he who has lied and shown himself unfaithful, and revolted to the devil's army, in what evil do we think him to be? He belies, therefore, the Lord, or rather he is cheated of his own hope who believes not God; and he believes not who does not what He has commanded.
p. 417
And what? Does not he, who denies the Lord, deny himself? For does he not rob his Master of His authority, who deprives himself of his relation to Him? He, then, who denies the Saviour, denies life; for "the light was life." 2738 He does not term those men of little faith, but faithless and hypocrites, 2739 who have the name inscribed on them, but deny that they are really believers. But the faithful is called both servant and friend. So that if one loves himself, he loves the Lord, and confesses to salvation that he may save his soul. Though you die for your neighbour out of love, and regard the Saviour as our neighbour (for God who saves is said to be nigh in respect to what is saved); you do so, choosing death on account of life, and suffering for your own sake rather than his. And is it not for this that he is called brother? he who, suffering out of love to God, suffered for his own salvation; while he, on the other hand, who dies for his own salvation, endures for love to the Lord. For he being life, in what he suffered wished to suffer that we might live by his suffering.
"Why call ye me Lord, Lord," He says, "and do not the things which I say?" 2740 For "the people that loveth with their lips, but have their heart far away from the Lord," 2741 is another people, and trust in another, and have willingly sold themselves to another; but those who perform the commandments of the Lord, in every action "testify," by doing what He wishes, and consistently naming the Lord's name; and "testifying" by deed to Him in whom they trust, that they are those "who have crucified the flesh, with the affections and lusts." "If we live in the Spirit, let us also walk in the Spirit." 2742 "He that soweth to his flesh, shall of the flesh reap corruption; but he that soweth to the Spirit, shall of the Spirit reap life everlasting." 2743
But to those miserable men, witness to the Lord by blood seems a most violent death, not knowing that such a gate of death is the beginning of the true life; and they will understand neither the honours after death, which belong to those who have lived holily, nor the punishments of those who have lived unrighteously and impurely. 2744 I do not say only from our Scriptures (for almost all the commandments indicate them); but they will not even hear their own discourses. For the Pythagorean Theano writes, "Life were indeed a feast to the wicked, who, having done evil, then die; were not the soul immortal, death would be a godsend." And Plato in the Phædo, "For if death were release from everything," and so forth. We are not then to think according to the Telephus of Æschylus, "that a single path leads to Hades." The ways are many, and the sins that lead thither. Such deeply erring ones as the unfaithful are, Aristophanes properly makes the subjects of comedy. "Come," he says, "ye men of obscure life, ye that are like the race of leaves, feeble, wax figures, shadowy tribes, evanescent, fleeting, ephemeral." And Epicharmus, "This nature of men is inflated skins." And the Saviour has said to us, "The spirit is willing, but the flesh is weak." 2745 "Because the carnal mind is enmity against God," explains the apostle: "for it is not subject to the law of God, neither indeed, can be. And they that are in the flesh cannot please God." And in further explanation continues, that no one may, like Marcion 2746 regard the creature as evil. "But if Christ be in you, the body is dead because of sin; but the Spirit is life because of righteousness." And again: "For if ye live after the flesh, ye shall die. For I reckon that the sufferings of this present time are not worthy to be compared to the glory which shall be revealed in us. If we suffer with Him, that we also may be glorified together as joint-heirs of Christ. And we know that all things work together for good to them that love God, to them that are called according to the purpose. For whom He did foreknow, He also did predestinate to be conformed to the image of His Son, that He might be the first-born among many brethren. And whom He did predestinate, them He also called; and whom He called, them He also justified; and whom He justified, them He also glorified." 2747
You see that martyrdom for love's sake is taught. And should you wish to be a martyr for the recompense of advantages, you shall hear again. "For we are saved by hope: but hope that is seen is not hope: for what a man seeth, why doth he yet hope for? But if we hope for that we see not, then do we with patience wait for it." 2748 "But if we also suffer for righteousness' sake," says Peter, "blessed are we. Be not afraid of their fear, neither be troubled. But sanctify the Lord God in your hearts: and be ready always to give an answer to him that asks a reason of the hope that is in you, but with meekness and fear, having a good conscience; so that in reference to that for which you are spoken against, they may be ashamed who calumniate your good conversation in Christ. For it is better to suffer for well-doing, if the will of God, than for evil-doing." But if one should captiously p. 418 say, And how is it possible for feeble flesh to resist the energies and spirits of the Powers? 2749 well, let him know this, that, confiding in the Almighty and the Lord, we war against the principalities of darkness, and against death. "Whilst thou art yet speaking," He says, "Lo, here am I." See the invincible Helper who shields us. "Think it not strange, therefore, concerning the burning sent for your trial, as though some strange thing happened to you; But, as you are partaken in the sufferings of Christ, rejoice; that at the revelation of His glory ye may rejoice exultant. If ye be reproached in the name of Christ, happy are ye; for the Spirit of glory and of God resteth on you." 2750 As it is written, "Because for Thy sake we are killed all the day long; we are accounted as sheep for the slaughter. Nay, in all these things we are more than conquerors, through Him that loved us." 2751
"What you wish to ascertain from my mind,
You shall not ascertain, not were you to apply
Horrid saws from the crown of my head to the soles of my feet,
Not were you to load me with chains,"

says a woman acting manfully in the tragedy. And Antigone, contemning the proclamation of Creon, says boldly:—
"It was not Zeus who uttered this proclamation."

But it is God that makes proclamation to us, and He must be believed. "For with the heart man believeth unto righteousness; and with the mouth confession is made unto salvation. Wherefore the Scripture saith, "Whosoever believeth on Him shall not be put to shame." 2752 Accordingly Simonides justly writes, "It is said that virtue dwells among all but inaccessible rocks, but that she speedily traverses a pure place. Nor is she visible to the eyes of all mortals. He who is not penetrated by heart-vexing sweat will not scale the summit of manliness." And Pindar says:—
"But the anxious thoughts of youths, revolving with toils,
Will find glory: and in time their deeds
Will in resplendent ether splendid shine."

Æschylus, too, having grasped this thought, says:—
"To him who toils is due,
As product of his toil, glory from the gods."

"For great Fates attain great destinies," according to Heraclitus:—
"And what slave is there, who is careless of death?"

"For God hath not given us the spirit of bondage again to fear; but of power, and love, and of a sound mind. Be not therefore ashamed of the testimony of our Lord, or of me his prisoner," he writes to Timothy. 2753 Such shall he be "who cleaves to that which is good," according to the apostle, 2754 "who hates evil, having love unfeigned; for he that loveth another fulfilleth the law." 2755 If, then, this God, to whom we bear witness, be as He is, the God of hope, we acknowledge our hope, speeding on to hope, "saturated with goodness, filled with all knowledge." 2756
The Indian sages say to Alexander of Macedon: "You transport men's bodies from place to place. But you shall not force our souls to do what we do not wish. Fire is to men the greatest torture, this we despise." Hence Heraclitus preferred one thing, glory, to all else; and professes "that he allows the crowd to stuff themselves to satiety like cattle."
"For on account of the body are many toils,
For it we have invented a roofed house,
And discovered how to dig up silver, and sow the land,
And all the rest which we know by names."

To the multitude, then, this vain labour is desirable. But to us the apostle says, "Now we know this, that our old man is crucified with Him, that the body of sin might be destroyed, that henceforth we should not serve sin." 2757 Does not the apostle then plainly add the following, to show the contempt for faith in the case of the multitude? "For I think that God hath set forth us the apostles last, as appointed to death: we are made a spectacle to the world, and to angels, and to men. Up to this present hour we both hunger, and thirst, and are naked, and are beaten, and are feeble, and labour, working with our hands. Being reviled, we bless; being persecuted, we endure; being defamed, we entreat; we are become as it were the offscourings of the world." 2758 Such also are the words of Plato in the Republic: 2759 "The just man, though stretched on the rack, though his eyes are dug out, will be happy." The Gnostic will never then have the chief end placed in life, but in being always happy and blessed, and a kingly friend of God. Although visited with ignominy and exile, and confiscation, and above all, death, he will never be wrenched from his freedom, and signal love to God. "The charity which bears all things, endures all things," 2760 is assured that Divine Providence orders all things well. "I exhort you," therefore it is said, "Be followers of me." The first step to salvation 2761 is the instruction accompanied with fear, in consequence of which we abstain from what is wrong; and the second is p. 419 hope, by reason of which we desire the best things; but love, as is fitting, perfects, by training now according to knowledge. For the Greeks, I know not how, attributing events to unreasoning necessity, own that they yield to them unwillingly. Accordingly Euripides says:—
"What I declare, receive from me, madam:
No mortal exists who has not toil;
He buries children, and begets others,
And he himself dies. And thus mortals are afflicted."

"We must bear those things which are inevitable according to nature, and go through them:
Not one of the things which are necessary is formidable for mortals."

And for those who are aiming at perfection there is proposed the rational gnosis, the foundation of which is "the sacred Triad." "Faith, hope, love; but the greatest of these is love." 2762 Truly, "all things are lawful, but all things are not expedient," says the apostle: "all things are lawful for me, but all things edify not." 2763 And, "Let no one seek his own advantage, but also that of his neighbour," 2764 so as to be able at once to do and to teach, building and building up. For that "the earth is the Lord's, and the fulness thereof," is admitted; but the conscience of the weak is supported. "Conscience, I say, not his own, but that of the other; for why is my liberty judged of by another conscience? For if I by grace am partaker, why am I evil spoken of for that for which I give thanks? Whether therefore ye eat, or drink, or whatsoever ye do, do all to the glory of God." 2765 "For though we walk in the flesh, we do not war after the flesh; for the weapons of our warfare are not carnal, but mighty through God to the demolition of fortifications, demolishing thoughts, and every high thing which exalteth itself against the knowledge of Christ." 2766 Equipped with these weapons, the Gnostic says: O Lord, give opportunity, and receive demonstration; let this dread event pass; I contemn dangers for the love I bear to Thee.
"Because alone of human things
Virtue receives not a recompense from without,
But has itself as the reward of its toils."

"Put on therefore, as the elect of God, holy and beloved, bowels of mercies, kindness, humbleness, meekness, long-suffering. And above all these, love, which is the bond of perfection. And let the peace of God reign in your hearts, to which also ye are called in one body; and be thankful," 2767 ye who, while still in the body, like the just men of old, enjoy impassibility and tranquillity of soul.
---
Footnotes
417:2738
417:2739
417:2740
417:2741
417:2742
417:2743
417:2744
[This is important testimony as to the primitive understanding of the awards of a future life.]
417:2745
417:2746
[See book iii., cap iii., supra.]
417:2747
Rom. 8:7, 8, 10, 13, 17, 18, 28, 29, 30.
417:2748
418:2749
In allusion to Eph. vi. 12.
418:2750
1 Pet. 4:12, 13, 14.
418:2751
418:2752
Rom. 10:10, 11.
418:2753
418:2754
418:2755
418:2756
Instead of μέγιστοι, read from Rom. 15:13, 14, μεστοί.
418:2757
418:2758
1 Cor. 4:9, 11, 12, 13.
418:2759
[ii. 5. Compare Cicero's Rep., iii. 17.]
418:2760
418:2761
419:2762
1 Cor. xiii. 13. [Not without allusion to the grand Triad, however. p. 101, this volume.]
419:2763
419:2764
419:2765
1 Cor. 10:26, 28, 29, 30, 31.
419:2766
2 Cor. 10:3, 4, 5.
419:2767
---
Next: Chapter VIII.—Women as Well as Men, Slaves as Well as Freemen, Candidates for the Martyr's Crown.