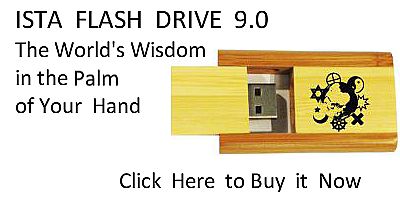 Sacred Texts
Christianity
Early Church Fathers
Index
Previous
Next
---
Chapter III.—On Costly Vessels.
And so the use of cups made of silver and gold, and of others inlaid with precious stones, is out of place, being only a deception of the vision. For if you pour any warm liquid into them, the vessels becoming hot, to touch them is painful. On the other hand, if you pour in what is cold, the material changes its quality, injuring the mixture, and the rich potion is hurtful. Away, then, with Thericleian cups and p. 247 Antigonides, and Canthari, and goblets, and Lepastæ, 1391 and the endless shapes of drinking vessels, and wine-coolers, and wine-pourers also. For, on the whole, gold and silver, both publicly and privately, are an invidious possession when they exceed what is necessary, seldom to be acquired, difficult to keep, and not adapted for use. The elaborate vanity, too, of vessels in glass chased, more apt to break on account of the art, teaching us to fear while we drink, is to be banished from our well-ordered constitution. And silver couches, and pans and vinegar-saucers, and trenchers and bowls; and besides these, vessels of silver and gold, some for serving food, and others for other uses which I am ashamed to name, of easily cleft cedar and thyine wood, and ebony, and tripods fashioned of ivory, and couches with silver feet and inlaid with ivory, and folding-doors of beds studded with gold and variegated with tortoise-shell, and bed-clothes of purple and other colours difficult to produce, proofs of tasteless luxury, cunning devices of envy and effeminacy,—are all to be relinquished, as having nothing whatever worth our pains. "For the time is short," as says the apostle. This then remains that we do not make a ridiculous figure, as some are seen in the public spectacles outwardly anointed strikingly for imposing effect, but wretched within. Explaining this more clearly, he adds, "It remains that they that have wives be as though they had none, and they that buy as though they possessed not." 1392 And if he speaks thus of marriage, in reference to which God says, "Multiply," how do you not think that senseless display is by the Lord's authority to be banished? Wherefore also the Lord says, "Sell what thou hast, and give to the poor; and come, follow me." 1393
Follow God, stripped of arrogance, stripped of fading display, possessed of that which is thine, which is good, what alone cannot be taken away—faith towards God, confession towards Him who suffered, beneficence towards men, which is the most precious of possessions. For my part, I approve of Plato, who plainly lays it down as a law, that a man is not to labour for wealth of gold or silver, nor to possess a useless vessel which is not for some necessary purpose, and moderate; so that the same thing may serve for many purposes, and the possession of a variety of things may be done away with. Excellently, therefore, the Divine Scripture, addressing boasters and lovers of their own selves, says, "Where are the rulers of the nations, and the lords of the wild beasts of the earth, who sport among the birds of heaven, who treasured up silver and gold, in whom men trusted, and there was no end of their substance, who fashioned silver and gold, and were full of care? There is no finding of their works. They have vanished, and gone down to Hades." 1394 Such is the reward of display. For though such of us as cultivate the soil need a mattock and plough, none of us will make a pickaxe of silver or a sickle of gold, but we employ the material which is serviceable for agriculture, not what is costly. What prevents those who are capable of considering what is similar from entertaining the same sentiments with respect to household utensils, of which let use, not expense, be the measure? For tell me, does the table-knife not cut unless it be studded with silver, and have its handle made of ivory? Or must we forge Indian steel in order to divide meat, as when we call for a weapon for the fight? What if the basin be of earthenware? will it not receive the dirt of the hands? or the footpan the dirt of the foot? Will the table that is fashioned with ivory feet be indignant at bearing a three-halfpenny loaf? Will the lamp not dispense light because it is the work of the potter, not of the goldsmith? I affirm that truckle-beds afford no worse repose than the ivory couch; and the goatskin coverlet being amply sufficient to spread on the bed, there is no need of purple or scarlet coverings. Yet to condemn, notwithstanding, frugality, through the stupidity of luxury, the author of mischief, what a prodigious error, what senseless conceit! See. The Lord ate from a common bowl, and made the disciples recline on the grass on the ground, and washed their feet, girded with a linen towel—He, the lowly-minded God, and Lord of the universe. He did not bring down a silver foot-bath from heaven. He asked to drink of the Samaritan woman, who drew the water from the well in an earthenware vessel, not seeking regal gold, but teaching us how to quench thirst easily. For He made use, not extravagance His aim. And He ate and drank at feasts, not digging metals from the earth, nor using vessels of gold and silver, that is, vessels exhaling the odour of rust—such fumes as the rust of smoking 1395 metal gives off.
For in fine, in food, and clothes, and vessels, and everything else belonging to the house, I say comprehensively, that one must follow the institutions of the Christian 1396 man, as is serviceable and suitable to one's person, age, pursuits, time of life. For it becomes those that are servants of one God, that their possessions and furniture should exhibit the tokens of one beautiful 1397 life; and that each individually should be seen in faith, which shows no difference, practising all other things which are conformable to p. 248 this uniform mode of life, and harmonious with this one scheme.
What we acquire without difficulty, and use with ease, we praise, keep easily, and communicate freely. The things which are useful are preferable, and consequently cheap things are better than dear. In fine, wealth, when not properly governed, is a stronghold of evil, about which many casting their eyes, they will never reach the kingdom of heaven, sick for the things of the world, and living proudly through luxury. But those who are in earnest about salvation must settle this beforehand in their mind, "that all that we possess is given to us for use, and use for sufficiency, which one may attain to by a few things." For silly are they who, from greed, take delight in what they have hoarded up. "He that gathereth wages," it is said, "gathereth into a bag with holes." 1398 Such is he who gathers corn and shuts it up; and he who giveth to no one, becomes poorer.
It is a farce, and a thing to make one laugh outright, for men to bring in silver urinals and crystal vases de nuit, as they usher in their counsellors, and for silly rich women to get gold receptacles for excrements made; so that being rich, they cannot even ease themselves except in superb way. I would that in their whole life they deemed gold fit for dung.
But now love of money is found to be the stronghold of evil, which the apostle says "is the root of all evils, which, while some coveted, they have erred from the faith, and pierced themselves through with many sorrows." 1399
But the best riches is poverty of desires; and the true magnanimity is not to be proud of wealth, but to despise it. Boasting about one's plate is utterly base. For it is plainly wrong to care much about what any one who likes may buy from the market. But wisdom is not bought with coin of earth, nor is it sold in the market-place, but in heaven. And it is sold for true coin, the immortal Word, the regal gold.
---
Footnotes
247:1391
Limpet-shaped cups. [On this chapter consult Kaye, p. 74.]
247:1392
247:1393
247:1394
247:1395
247:1396
[See Elucidation I. ἐνστάσεσιν τοῦ Χριστιανοῦ.]
247:1397
248:1398
248:1399
---
Next: Chapter IV.—How to Conduct Ourselves at Feasts.