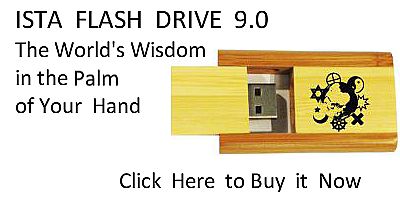 Sacred Texts
Christianity
Calvin
Index
Previous
Next
---
Calvin's Commentaries, Vol. 45: Catholic Epistles, tr. by John King, [1847-50], at sacred-texts.com
---
1 From whence come wars and fightings among you? come they not hence, even of your lusts that war in your members?
1 Unde bella et pugnae inter vos? nonne hinc, ex voluptatibus vestris, quae militant in membris vestris.
2 Ye lust, and have not: ye kill, and desire to have, and cannot obtain: ye fight and war, yet ye have not, because ye ask not.
2 Concupiscitis et non habetis; invidetis et aemulamini, et non potestis obtinere; pugnatis et belligeramini, non habetis, propterea quod non petitis;
3 Ye ask, and receive not, because ye ask amiss, that ye may consume it upon your lusts.
3 Petitis, et non accipitis, quia male petitis, ut in voluptates vestras insumatis.
1 From whence come wars. As he had spoken of peace, and had reminded them that vices are to be exterminated in such a way as to preserve peace, he now comes to their contentions, by which they created confusion among themselves; and he shews that these arose from their invidious desires and lusts, rather than from a zeal for what was just and right; for if every one observed moderation, they would not have disturbed and annoyed one another. They had their hot conflicts, because their lusts were allowed to prevail unchecked.
It hence appears, that greater peace would have been among them, had every one abstained from doing wrong to others; but the vices which prevailed among them were so many attendants armed to excite contentions. He calls our faculties members. He takes lusts as designating all illicit and lustful desires or propensities which cannot be satisfied without doing injury to others.
2 Ye lust, or covet, and have not. He seems to intimate that the soul of man is insatiable, when he indulges wicked lusts; and truly it is so; for he who suffers his sinful propensities to rule uncontrolled, will know no end to his lust. Were even the world given to him, he would wish other worlds to be created for him. It thus happens, that men seek torments which exceed the cruelty of all executioners. For that saying of Horace is true:
The tyrants of Sicily found no torment greater than envy. 129
Some copies have φονεύετε, "ye kill;" but I doubt not but that we ought to read, φθονεῖτε, "ye envy," as I have rendered it; for the verb, to kill, does in no way suit the context. 130 Ye fight: he does not mean those wars and fightings, which men engage in with drawn swords, but the violent contentions which prevailed among them. They derived no benefit from contentions of this kind, for he affirms that they received the punishment of their own wickedness. God, indeed, whom they owned not as the author of blessings, justly disappointed them. For when they contended in ways so unlawful, they sought to be enriched through the favor of Satan rather than through the favor of God. One by fraud, another by violence, one by calumnies, and all by some evil or wicked arts, strove for happiness. They then sought to be happy, but not through God. It was therefore no wonder that they were frustrated in their efforts, since no success can be expected except through the blessings of God alone.
3 Ye seek and receive not. He goes farther: though they sought, yet they were deservedly denied; because they wished to make God the minister of their own lusts. For they set no bounds to their wishes, as he had commanded; but gave unbridled license to themselves, so as to ask those things of which man, conscious of what is right, ought especially to be ashamed. Pliny somewhere ridicules this impudence, that men so wickedly abuse the ears of God. The less tolerable is such a thing in Christians, who have had the rule of prayer given them by their heavenly Master.
And doubtless there appears to be in us no reverence for God, no fear of him, in short, no regard for him, when we dare to ask of him what even our own conscience does not approve. James meant briefly this, — that our desires ought to be bridled: and the way of bridling them is to subject them to the will of God. And he also teaches us, that what we in moderation wish, we ought to seek from God himself; which if it be done, we shall be preserved from wicked contentions, from fraud and violence, and from doing any injury to others.
4 Ye adulterers and adulteresses, know ye not that the friendship of the world is enmity with God? whosoever therefore will be a friend of the world is the enemy of God.
4 Adulteri et adulterae, an nescitis quod amicitia mundi inimictia Dei est? qui ergo voluerit amicus esse mundi, inimicus Dei constituitur.
5 Do ye think that the scripture saith in vain, The spirit that dwelleth in us lusteth to envy?
5 An putatis quod frustra dicat scriptura? An ad invidiam concupiscit spiritus qui habitat in nobis?
6 But he giveth more grace. Wherefore he saith, God resisteth the proud, but giveth grace unto the humble.
4 Ye adulterers. I connect this verse with the foregoing verses: for he calls them adulterers, as I think, metaphorically; for they corrupted themselves with the vanities of this world, and alienated themselves from God; as though he had said, that they had become degenerated, or were become bastards. We know how frequent, in Holy Scripture, is that marriage mentioned which God forms with us. He would have us, then, to be like a chaste virgin, as Paul says, (2Co 11:2.) This chastity is violated and corrupted by all impure affections towards the world. James, then, does not without reason compare the love of the world to adultery.
They, then, who take his words literally, do not sufficiently observe the context: for he goes on still to speak against the lusts of men, which lead away those entangled with the world from God, as it follows, —
The friendship of the world. He calls it the friendship of the world when men surrender themselves to the corruptions of the world, and become slaves to them. For such and so great is the disagreement between the world and God, that as much as any one inclines to the world, so much he alienates himself from God. Hence the Scripture bids us often to renounce the world, if we wish to serve God.
5 Do ye think. He seems to adduce from Scripture the next following sentence. Hence interpreters toil much, because none such, at least none exactly alike, is found in Scripture. But nothing hinders the reference to be made to what has been already said, that is, that the friendship of the world is adverse to God. Moreover; it has been rightly said, that this is a truth which occurs everywhere in Scripture. And that he has omitted the pronoun, which would have rendered the sentence clearer, is not to be wondered at, for, as it is evident, he is everywhere very concise.
The Spirit, or, Does the Spirit? Some think that the soul of man is meant, and therefore read the sentence affirmatively, and according to this meaning, — that the spirit of man, as it is malignant, is so infected with envy, that it has ever a mixture of it. They, however, think better who regard the Spirit of God as intended; for it is he that is given to dwell in us. 131 I then take the Spirit as that of God, and read the sentence as a question; for it was his object to prove, that because they envied they were not ruled by the Spirit of God; because he teaches the faithful otherwise; and this he confirms in the next verse, by adding that he giveth more grace
For it is an argument arising from what is contrary. Envy is a proof or sign of malignity; but the Spirit of God proves himself to be bountiful by the affluence of his blessings. There is then nothing more repugnant to his nature than envy. In short, James denies that the Spirit of God rules where depraved lusts prevail, which excite to mutual contention; because it is peculiarly the office of the Spirit to enrich men more and more continually with new gifts.
I will not stop to refute other explanations. Some give this meaning that the Spirit lusteth against envy; which is too harsh and forced. Then they say that God gives more grace to conquer and subdue lust. But the meaning I have given is more suitable and simple, — that he restores us by his bounty from the power of malignant emulation. The continuative particle δὲ is to be taken adversatively, for ἀλλὰ or ἀλλά γε; so have I rendered it quin, but.
7 Submit yourselves therefore to God. Resist the devil, and he will flee from you.
7 Subjecti igitur estote Deo; Resistite diabolo, et fugiet a vobis;
8 Draw nigh to God, and he will draw nigh to you. Cleanse your hands, ye sinners; and purify your hearts, ye double minded.
8 Appropinquate Deo, et appropinquabit vobis; mundate manus, peccatores; purificate corda duplici animo;
9 Be afflicted, and mourn, and weep: let your laughter be turned to mourning, and your joy to heaviness.
9 Affligimini, lugete et plorate; risus vester in luctum vertatur et gaudium in moerorem.
10 Humble yourselves in the sight of the Lord, and he shall lift you up.
10 Humiliamini coram Deo, et eriget vos.
7 Submit yourselves. The submission which he recommends is that of humility; for he does not exhort us generally to obey God, but requires submission; for the Spirit of God rests on the humble and the meek. (Isa 57:15.) On this account he uses the illative particle. For as he had declared that God's Spirit is bountiful in increasing his gifts, he hence concludes that we ought to lay aside envy, and to submit to God.
Many copies have introduced here the following sentence: "Wherefore he saith, God resisteth the proud, but giveth grace unto the humble." But in others it is not found. Erasmus suspects that it was first a note in the margin, and afterwards crept into the text. It may have been so, though it is not unsuitable to the passage. For what some think, that it is strange that what is found only in Peter, should be quoted as Scripture, may be easily disposed of. But I rather conjecture that this sentence which accords with the common doctrine of Scripture, had become then a sort of proverbial saying common among the Jews. And, indeed, it is no more than what is found in Ps 18:27,
"The humble O Lord, thou wilt save;
and the eyes of the proud wilt thou cast down:"
and similar sentences are found in many other passages. 132
Resist the devil. He shews what that contention is which we ought to engage in, as Paul says, that our contest is not with flesh and blood, but he stimulates us to a spiritual fight. Then, after having taught us meekness towards men, and submission towards God, he brings before us Satan as our enemy, whom it behooves us to fight against.
However, the promise which he adds, respecting the fleeing of Satan, seems to be refuted by daily experience; for it is certain, that the more strenuously any one resists, the more fiercely he is urged. For Satan, in a manner, acts playfully, when he is not in earnest repelled; but against those who really resist him, he employs all the strength he possesses. And further, he is never wearied with fighting; but when conquered in one battle, he immediately engages in another. To this I reply, that fleeing is to be taken here for putting to flight, or routing. And, doubtless, though he repeats his attacks continually, he yet always departs vanquished.
8 Draw nigh to God. He again reminds us that the aid of God will not be wanting to us, provided we give place to him. For when he bids us to draw nigh to God, that we may know him to be near to us, he intimates that we are destitute of his grace, because we withdraw from him. But as God stands on our side, there is no reason to fear succumbing. But if any one concludes from this passage, that the first part of the work belongs to us, and that afterwards the grace of God follows, the Apostle meant no such thing; for though we ought to do this, yet it does [not] immediately follow that we can. And the Spirit of God, in exhorting us to our duty, derogates nothing from himself, or from his own power; but the very thing he bids us to do, he himself fulfills in us.
In short, James meant no other thing in this passage, than that God is never wanting to us, except when we alienate ourselves from him. He is like one who brings the hungry to a table and the thirsty to a fountain. There is this difference, that our steps must be guided and sustained by the Lord, for our feet fail us. But what some cavil at, and say, that God's grace is secondary to our preparation, and as it were the waiting-maid, is only frivolous; for we know that it is no new thing that he adds now to former graces and thus enriches more and more those to whom he has already given much.
Cleanse your hands. He here addresses all those who were alienated from God and he does not refer to two sorts of men, but he calls the same sinners and double-minded Nor does he understand every kind of sinners, but the wicked and those of a corrupt life. It is said in Joh 9:3,
in the same sense a woman is called a sinner by Luke. (Lu 7:39.) It is said by the same and the other evangelists, "He drinketh and eateth with sinners." He, therefore, does not smite all indiscriminately to that sort of repentance mentioned here, but those who are wicked and corrupt in heart, and whose life is base and flagitious or at least wicked; it is from these he requires a purity of heart and outward cleanliness.
We hence learn what is the true character of repentance. It is not only an outward amendment of life, but its beginning is the cleansing of the heart. It is also necessary on the other hand that the fruits of inward repentance should appear in the brightness of our works. 133
9 Be afflicted and mourn. Christ denounces mourning on those who laugh, as a curse, (Lu 6:25;) and James, in what shortly follows, alluding to the same words, threatens the rich with mourning. But here he speaks of that salutary mourning or sorrow which leads us to repentance. He addresses those who, being inebriated in their minds, did not perceive God's judgment. Thus it happened that they flattered themselves in their vices. That he might shake off from them this deadly torpor, he admonishes them to learn to mourn, that being touched with sorrow of conscience they might cease to flatter themselves and to exult on the verge of destruction. Then laughter is to be taken as signifying the flattering with which the ungodly deceive themselves, while they are infatuated by the sweetness of their sins and forget the judgment of God.
10 Humble yourselves, or, be ye humbled. The conclusion of what is gone before is, that the grace of God then be ready to raise us up when he sees that our proud spirits are laid aside. We emulate and envy, because we desire to be eminent. This is a way wholly unreasonable, for it is God's peculiar work to raise up the lowly, and especially those who willingly humble themselves. Whosoever, then, seeks a firm elevation, let him be cast down under a sense of his own infirmity, and think humbly of himself. Augustine well observes somewhere, As a tree must strike deep roots downwards, that it may grow upwards, so every one who has not his soul fixed deep in humility, exalts himself to his own ruin.
11 Speak not evil one of another, brethren. He that speaketh evil of his brother, and judgeth his brother, speaketh evil of the law, and judgeth the law: but if thou judge the law, thou art not a doer of the law, but a judge.
11 Ne detrahatis invicem, fratres; qui detrahit fratri, aut judicat fratrem suum, detrahit legi, et judicat legem; si autem judicas legem, non es factor legis sed judex.
12 There is one lawgiver, who is able to save and to destroy: who art thou that judgest another?
12 Unus est legislator, qui potest servare et perdere: tu, quis es qui judicas alterum?
11 Speak not evil, or, defame not. We see how much labor James takes in correcting the lust for slandering. For hypocrisy is always presumptuous, and we are by nature hypocrites, fondly exalting ourselves by calumniating others. There is also another disease innate in human nature, that every one would have all others to live according to his own will or fancy. This presumption James suitably condemns in this passage, that is, because we dare to impose on our brethren our rule of life. He then takes detraction as including all the calumnies and suspicious works which flow from a malignant and perverted judgment. The evil of slandering takes a wide range; but here he properly refers to that kind of slandering which I have mentioned, that is, when we superciliously determine respecting the deeds and sayings of others, as though our own morosity were the law, when we confidently condemn whatever does not please us.
That such presumption is here reproved is evident from the reason that is immediately added, He that speaketh evil of, or defames his brother, speaketh evil of, or defames the law. He intimates, that so much is taken away from the law as one claims of authority over his brethren. Detraction, then, against the law is opposed to that reverence with which it behooves us to regard it.
Paul handles nearly the same argument in Ro 14, though on a different occasion. For when superstition in the choice of meats possessed some, what they thought unlawful for themselves, they condemned also in others. He then reminded them, that there is but one Lord, according to whose will all must stand or fall, and at whose tribunal we must all appear. Hence he concludes that he who judges his brethren according to his own view of things, assumes to himself what peculiarly belongs to God. But James reproves here those who under the pretense of sanctity condemned their brethren, and therefore set up their own morosity in the place of the divine law. He, however, employs the same reason with Paul, that is, that we act presumptuously when we assume authority over our brethren, while the law of God subordinates us all to itself without exception. Let us then learn that we are not to judge but according to God's law.
Thou art not a doer of the law, but a judge. This sentence ought to be thus explained: "When thou claimest for thyself a power to censure above the law of God thou exemptest thyself from the duty of obeying the law." He then who rashly judges his brother; shakes off the yoke of God, for he submits not to the common rule of life. It is then an argument from what is contrary; because the keeping of the law is wholly different from this arrogance, when men ascribe to their conceit the power and authority of the law. It hence follows, that we then only keep the law, when we wholly depend on its teaching alone and do not otherwise distinguish between good and evil; for all the deeds and words of men ought to be regulated by it.
Were any one to object and say, that still the saints will be the judges of the world, (1Co 6:2,) the answer is obvious, that this honor does not belong to them according to their own right, but inasmuch as they are the members of Christ; and that they now judge according to the law, so that they are not to be deemed judges because they only obediently assent to God as their own judge and the judge of all. With regard to God he is not to be deemed the doer of the law, because his righteousness is prior to the law; for the law has flown from the eternal and infinite righteousness of God as a river from its fountain.
12 There is one lawgiver 134 Now he connects the power of saying and destroying with the office of a lawgiver, he intimates that the whole majesty of God is forcibly assumed by those who claim for themselves the right of making a law; and this is what is done by those who impose as a law on others their own nod or will. And let us remember that the subject here is not civil government, in which the edicts and laws of magistrates have place, but the spiritual government of the soul, in which the word of God alone ought to bear rule. There is then one God, who has consciences subjected by right to his own laws, as he alone has in his own hand the power to save and to destroy.
It hence appears what is to be thought of human precepts, which cast the snare of necessity on consciences. Some indeed would have us to shew modesty, when we call the Pope antichrist, who exercises tyranny over the souls of men, making himself a lawgiver equal to God. But we learn from this passage something far more, even that they are the members of Antichrist, who willingly submit to be thus ensnared, and that they thus renounce Christ, when they connect themselves with a man that is not only a mortal, but who also extols himself against him. It is, I say, a prevaricating obedience, rendered to the devil, when we allow any other than God himself to be a lawgiver to rule our souls.
Who art thou. Some think that they are admonished here to become reprovers of their own vices, in order that they might begin to examine themselves, and that by finding out that they were not purer than others, they might cease to be so severe. I think that their own condition is simply suggested to men, so that they may think how much they are below that dignity which they assumed, as Paul also says, "Who art thou who judgest another?" (Ro 14:4.)
13 Go to now, ye that say, To day or to morrow we will go into such a city, and continue there a year, and buy and sell, and get gain:
13 Age nunc, qui dicitis, Hodie et cras eamus in civitatem, et transigamus illic annum unum, et mercemur et lucremur;
14 Whereas ye know not what shall be on the morrow. For what is your life? It is even a vapour, that appeareth for a little time, and then vanisheth away.
14 Qui nescitis quid cras futurum sit; quae enim est vita nostra? vapor est scilicet ad exiguum tempus apparens, deinde evanescens:
15 For that ye ought to say, If the Lord will, we shall live, and do this, or that.
15 Quum dicere debeatis, Si Dominus voluerit, et vixerimus, faciemus hoc vel illud.
16 But now ye rejoice in your boastings: all such rejoicing is evil.
16 Nunc autem gloriamini in superbiis vestris; omnia gloriatio talis, mala est.
17 Therefore to him that knoweth to do good, and doeth it not, to him it is sin.
17 Qui ergo novit facere bonum, nec facit, peccati reus est.
13 Go to now. He condemns here another kind of presumption, that many, who ought to have depended on God's providence, confidently settled what they were to do, and arranged their plans for a long time, as though they had many years at their own disposal, while they were not sure, no not even of one moment. Solomon also sharply ridicules this kind of foolish boasting, when he says that
"men settle their ways in their heart,
and the Lord in the mean time rules the tongue."
(Pr 16:1.)
And it is a very insane thing to undertake to execute what we cannot pronounce with our tongue. James does not reprove the form of speaking, but rather the arrogance of mind, that men should forget their own weakness, and speak thus presumptuously; for even the godly, who think humbly of themselves, and acknowledge that their steps are guided by the will of God, may yet sometimes say, without any qualifying clause, that they will do this or that. It is indeed right and proper, when we promise anything as to future time, to accustom ourselves to such words as these, "If it shall please the Lord," "If the Lord will permit." But no scruple ought to be entertained, as though it were a sin to omit them; for we read everywhere in the Scriptures that the holy servants of God spoke unconditionally of future things, when yet they had it as a principle fixed in their minds, that they could do nothing without the permission of God. Then as to the practice of saying, "If the Lord will or permit," it ought to be carefully attended to by all the godly.
But James roused the stupidity of those who disregarded God's providence, and claimed for themselves a whole year, though they had not a single moment in their own power; the gain which was afar off they promised to themselves, though they had no possession of that which was before their feet.
14 For what is your life? He might have checked this foolish license in determining things to come by many other reasons; for we see how the Lord daily frustrates those presumptuous men who promise what great things they will do. But he was satisfied with this one argument, who has promised to thee a life for tomorrow? Canst thou, a dying man, do what thou so confidently resolvest to do? For he who remembers the shortness of his life, will have his audacity easily checked so as not to extend too far his resolves. Nay, for no other reason do ungodly men indulge themselves so much, but because they forget that they are men. By the similitude of vapor, he strikingly shews that the purposes which are founded only on the present life, are altogether evanescent.
15 If the Lord will. A twofold condition is laid down, "If we shall live so long," and, "If the Lord will;" because many things may intervene to upset what we may have determined; for we are blind as to all future events. 135 By will he means not that which is expressed in the law, but God's counsel by which he governs all things.
16 But now ye rejoice, or, glory. We may learn from these words that James condemned something more than a passing speech. Ye rejoice, or, glory, he says, in your empty boastings. Though they robbed God of his government, they yet flattered themselves; not that they openly set themselves up as superior to God, though they were especially inflated with confidence in themselves, but that their minds were inebriated with vanity so as to disregard God. And as warnings of this kind are usually received with contempt by ungodly men — nay, this answer is immediately given, "known to ourselves is what is offered to us, so that there is no need of such a warning;" — he alleges against them this knowledge in which they gloried, and declares that they sinned the more grievously, because they did not sin through ignorance, but through contempt.
---
Footnotes
The language of the whole passage is highly metaphorical. He calls their contentions "wars and fightings;" for the whole tenor of the passage is opposed to the supposition that he refers to actual wars. He adopts a military term as to inward lusts or ambitious desires, that they "carried on war" in their members; the expedition for their contests was prepared within, mustered in their hearts. Then the character of this war is more plainly defined, "Ye covet," not, ye lust; "ye kill," or commit murder, for "ye envy;" when ye cannot attain your objects, "ye wage war and fight," that is, ye wrangle and quarrel. Avarice and ambition were the two prevailing evils, but especially avarice; and avarice too for the purpose of gratifying the lusts and propensities of their sinful nature, as it appears from the third verse.
5, 6 "Do ye think that the scripture speaketh thus in vain? Doth the Spirit who dwells in us lust to envy? nay, but he giveth more (or increasing) grace: he therefore saith, God sets himself in array against the insolent, but gives grace to the humble."
The humble are those who are made so by grace; but God promises to give them more grace, to perfect that which had begun.
The order in the following verse, the eighth, is worthy of notice, as an example of what is very common in Scripture. The main thing is first stated, to draw nigh to God: and then the things which are previously necessary, to cleanse their hands and to purify their hearts — an allusion probably to the practice among the priests of the law, of washing themselves before they engaged in the service of the temple. They were to wash their hands as though they had been stained with blood, as the crime of murder had been imputed to them in Jas 4:2: and they were to purify their hearts from the covetings and ambitious desires which they had entertained. Except those things were done they could not draw nigh to God. And further, to draw nigh to God was necessary before they could set themselves in array under his authority, so that there is a connection between this verse and the former: the ultimate object, stated first, was submission to God, and to be under his protection; and all that follows was necessary for that purpose. The regular order would be, Purify your hearts, cleanse your hands, draw nigh to God, and be subject to him. But this mode of statement, by going backward instead of forward, is to be met with in all parts of Scripture. See on this subject the Preface to the third volume of Calvin's Commentaries on Jeremiah.
---
Next: Chapter 5