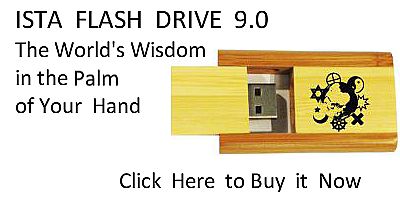 Sacred Texts
Christianity
Calvin
Index
Previous
Next
---
Calvin's Commentaries, Vol. 45: Catholic Epistles, tr. by John King, [1847-50], at sacred-texts.com
---
1 My brethren, have not the faith of our Lord Jesus Christ, the Lord of glory, with respect of persons.
1 Fratres mei, ne in acceptionabus personarum fidem habeatis Domini Jesu Christi ex opinione, (vel, gloriae.)
2 For if there come unto your assembly a man with a gold ring, in goodly apparel, and there come in also a poor man in vile raiment;
2 Si enim ingressus fuerit in coetum vestrum vir aureos anulos gestans, veste indudus spliendida; ingressus autem fuerit et pauper in sordida veste;
3 And ye have respect to him that weareth the gay clothing, and say unto him, Sit thou here in a good place; and say to the poor, Stand thou there, or sit here under my footstool:
3 Et respexeritis in cum qui vestem fert splendidam, et ei dixeritis, Tu sede hic honeste, et pauperi dixeritis, Tu sta illic, vel, Sede hic sub scabello pedum meorum;
4 Are ye not then partial in yourselves, and are become judges of evil thoughts?
4 An non dijudicati eestis in vobisipsis, et facti judices malarum cogitationum?
This reproof seems at first sight to be hard and unreasonable; for it is one of the duties of courtesy, not to be neglected, to honor those who are elevated in the world. Further, if respect of persons be vicious, servants are to be freed from all subjection; for freedom and servitude are deemed by Paul as conditions of life. The same must be thought of magistrates. But the solution of these questions is not difficult, if what James writes is not separated. For he does not simply disapprove of honor being paid to the rich, but that this should not be done in a way so as to despise or reproach the poor; and this will appear more clearly, when he proceeds to speak of the rule of love.
Let us therefore remember that the respect of persons here condemned is that by which the rich is so extolled, wrong is done to the poor, which also he shews clearly by the context and surely ambitions is that honor, and full of vanity, which is shewn to the rich to the contempt of the poor. Nor is there a doubt but that ambition reigns and vanity also, when the masks of this world are alone in high esteem. We must remember this truth, that he is to be counted among the heirs of God's kingdom, who disregards the reprobate and honors those who fear God. (Ps 15:4.)
Here then is the contrary vice condemned, that is, when from respect alone to riches, anyone honors the wicked, and as it has been said, dishonors the good. If then thou shouldest read thus, "He sins who respects the rich," the sentence would be absurd; but if as follows, "He sins who honors the rich alone and despises the poor, and treats him with contempt," it would be a pious and true doctrine.
1 Have not the faith, etc., with respect of persons. He means that the respect of persons is inconsistent with the faith of Christ, so that they cannot be united together, and rightly so; for we are by faith united into one body, in which Christ holds the primacy. When therefore the pomps of the world become preeminent so as to cover over what Christ is, it is evident that faith hath but little vigor.
In rendering τὢς δόξης, "on account of esteem," (ex opinione,) I have followed Erasmus; though the old interpreter cannot be blamed, who has rendered it "glory," for the word means both; and it may be fitly applied to Christ, and that according to the drift of the passage. For so great is the brightness of Christ, that it easily extinguishes all the glories of the world, if indeed it irradiates our eyes. It hence follows, that Christ is little esteemed by us, when the admiration of worldly glory lays hold on us. But the other exposition is also very suitable, for when the esteem or value of riches or of honors dazzles our eyes, the truth is suppressed, which ought alone to prevail. To sit becomingly means to sit honorably.
4 Are ye not then partial in yourselves? or, are ye not condemned in yourselves. This may be read affirmatively as well as interrogatively, but the sense would be the same, for he amplifies the fault by this, that they took delight and indulged themselves in so great a wickedness. If it be read interrogatively, the meaning is, "Does not your own conscience hold you convicted, so that you need no other judge?" If the affirmative be preferred, it is the same as though he had said, "This evil also happens, that ye think not that ye sin, nor know that your thoughts are so wicked as they are." 112
5 Hearken, my beloved brethren, Hath not God chosen the poor of this world rich in faith, and heirs of the kingdom which he hath promised to them that love him?
5 Audite, fratres mei dilecti, nonne Deus elegit pauperes mundi hujus divites in fide et heredes regni quod promisit iis qui diligunt eum?
6 But ye have despised the poor. Do not rich men oppress you, and draw you before the judgment seats?
6 Vos autem contemptui habiustis pauperem: nonne divites tyrnnidem in vos exercent et iidem trahunt vos ad tribunalia?
7 Do not they blaspheme that worthy name by the which ye are called?
7 Et iidem contumelia afficiunt bonum nomen quod invocatum est super vos?
5 Hearken, my beloved brethren. He proves now by a two-fold argument, that they acted preposterously, when for the sake of the rich they despised the poor: The first is, that it is unbecoming and disgraceful to cast down those whom God exalts, and to treat reproachfully those whom he honors. As God honors the poor, then every one who repudiates them, reverses the order of God. The other argument is taken from common experience; for since the rich are for the most part vexatious to the good and innocent, it is very unreasonable to render such a reward for the wrongs they do, so that they should be more approved by us than the poor, who aid us more than they wrong us. We shall now see how he proceeds with these two points.
Hath not God chosen the poor of this world? Not indeed alone, but he wished to begin with them, that he might beat down the pride of the rich. This is also what Paul says, that God hath chosen, not many noble, not many mighty in the world, but those who are weak, that he might make ashamed such as are strong (1Co 1:25.) In short, though God pours forth his grace on the rich in common with the poor, yet his will is to prefer these to those, that the mighty might learn not to flatter themselves, and that the ignoble and the obscure might ascribe in what they are to the mercy of God, and that both might be trained up to meekness and humility.
The rich in faith are not those who abound in the greatness of faith, but such as God has enriched with the various gifts of his Spirit, which we receive by faith. For, doubtless, since the Lord deals bountifully with all, every one becomes partaker of his gifts according to the measure of his own faith. If, then, we are empty or needy, that proves the deficiency of our faith; for if we only enlarge the bosom of faith, God is always ready to fill it.
He says, that a kingdom is promised to those who love God: not that the promise depends on love; but he reminds us that we are called by God unto the hope of eternal life, on this condition and to this end, that we may love him. Then the end, and not the beginning, is here pointed out.
6 Do not the rich. He seems to instigate them to vengeance by bringing forward the unjust rule of the rich, in order that they who were unjustly treated, might render like for like: and yet we are everywhere bid to do good to those who injure us. But the object of James was another; for he only wished to shew that they were without reason or judgment who through ambition honored their executioners, and in the meantime injured their own friends, at least those from whom they never suffered any wrong. For hence appeared more fully their vanity, that they were induced by no acts of kindness: they only admired the rich, because they were rich; nay, they servilely flattered those whom they found, to their own loss, to be unjust and cruel.
There are, indeed, some of the rich who are just, and meek, and hate all unrighteousness; but few of such men are to be found. James, then, mentions what for the most part usually happens, and what daily experience proves true. For as men commonly exercise their power in doing what is wrong, it hence happens, that the more power any one has, the worse he is, and the more unjust towards his neighbors. The more careful then ought the rich to be, lest they should contract any of the contagion which everywhere prevails among those of their own rank.
7 Worthy, or good name. I doubt not but that he refers here to the name of God and of Christ. And he says, by, or, on, the which ye are called; not in prayer, as Scripture is wont sometimes to speak, but by profession; as the name of a father, in Ge 48:16, is said to be called on his offspring, and in Isa 4:1, the name of a husband is called on the wife. It is, then, the same as though he had said, "The good name in which ye glory, or which ye deem it an honor to be called by; but if they proudly calumniate the glory of God, how unworthy are they of being honored by Christians!"
8 If ye fulfill the royal law according to the scripture, Thou shalt love thy neighbour as thyself, ye do well:
8 Si legem quidem regiam perfectis juxta scripturum, Diliges proximum tuum sicut te ipsum, bene facitis. (Lev. 19:18, Matt. 22:39, Mark 12:31, Rom. 13:9, Gal. 5:14.)
9 But if ye have respect to persons, ye commit sin, and are convinced of the law as transgressors.
9 Sin personam respicitis, peccatum committis, et redarguimini a lege veluti transgressores. (Lev. 19:15, Deut. 1:17, 19.)
10 For whosoever shall keep the whole law, and yet offend in one point, he is guilty of all.
10 Quisquis enim totam legem servaverit, offenderit autem in uno, factus est omnium reus.
11 For he that said, Do not commit adultery, said also, Do not kill. Now if thou commit no adultery, yet if thou kill, thou art become a transgressor of the law.
11 Nam qui dixit, Ne moecheris, dixit etiam, Ne occidas. Quod si non fueris moechatus, occideris tamen, factus es transgressor legis.
Now follows a plainer declaration; for he expressly points out the cause of the last reproof, for they were officiously attentive to the rich, not from love, but on the contrary, from a vain desire of attaining their favor: And it is in anticipation, by which he obviated an excuse on the other side; for they might have objected and said, that he ought not to be blamed, who humbly submiteth himself to the unworthy. James, indeed, concedes that this is true, but he shews that it was falsely pretended by them, because they shewed this submission of homage, not from love to their neighbors, but from respect of persons.
In the first clause, then, he acknowledges as right and praiseworthy, as the duties of love which we perform towards our neighbors. In the second, he denies that the ambitious respect of persons ought to be deemed as of this kind, for it widely differs from what the law prescribes. And the hinge of this answer turns on the words "neighbor" and "respect of persons," as though he had said, "If you pretend that there is a sort of love in what you do, this may be easily disproved; for God bids us to love our neighbors, and not to shew respect of persons." Besides, this word "neighbor" includes all mankind: he, then, who says, that a very few, according to his own fancy, ought to be honored, and others passed by, does not keep the law of God, but yields to the depraved desires of his own heart. God expressly commends to us strangers and enemies, and all, even the most contemptible. To this doctrine the respect of persons is wholly contrary. Hence, rightly does James assert, that respect of persons is inconsistent with love.
8 If ye fulfill the royal law. The law here I take simply as the rule of life; and to fulfill, or perform it, is to keep it with real integrity of heart, and as they say, roundly, (rotunde;) and he sets such a keeping in opposition to a partial observance of it. It is said, indeed, to be a royal law, as it is the royal way, or road; that is, plain, straight, and level, which, by implication, is set in opposition to sinuous by-paths and windings.
Allusion however is made, as I think, to servile obedience which they rendered to the rich, when they might, by serving in sincerity their neighbors, be not only free men, but live as kings.
When, in the second place, he says, that those who had respect of persons were convinced, or reproved by the law, the law is taken according to its proper meaning. For since we are bidden by God's command to embrace all mortals, every one who, with a few exceptions, rejects all the rest, breaks the bond of God, and inverts also his order, and is, therefore, rightly called a transgressor of the law.
10 For whosoever shall keep the whole law. What alone he means is, that God will not be honored with exceptions, nor will he allow us to cut off from his law what is less pleasing to us. At the first view, this sentence seems hard to some, as though the apostle countenanced the paradox of the Stoics, which makes all sins equal, and as though he asserted that he who offends in one thing ought to be punished equally with him whose whole life has been sinful and wicked. But it is evident from the context that no such thing entered into his mind.
For we must always observe the reason anything is said. He denies that our neighbors are loved when a part only of them is through ambition chosen, and the rest neglected. This he proves, because it is no obedience to God, when it is not rendered equally according to his command. Then as the rule of God is plain and complete or perfect, so we ought to regard completeness; so that none of us should presumptuously separate what he has joined together. Let there be, therefore, a uniformity, if we desire rightly to obey God. As, for instance, were a judge to punish ten thefts, and leave one man unpunished, he would betray the obliquity of his mind, for he would thus shew himself indignant against men rather than against crimes; because what he condemns in one he absolves in another.
We now, then, understand the design of James, that is, that if we cut off from God's law what is less agreeable to us, though in other parts we may be obedient, yet we be come guilty of all, because in one particular thing we violate the whole law. And though he accommodates what is said to the subject in hand, it is yet taken from a general principle, — that God has prescribed to us a rule of life, which it is not lawful for us to mutilate. For it is not said of a part of the law, "This is the way, walk ye in it;" nor does the law promise a reward except to universal obedience.
Foolish, then, are the schoolmen, who deem partial righteousness, as they call it, to be meritorious; for this passage and many others, clearly shew that there is no righteousness except in a perfect obedience to the law.
11 For he that said, or he who hath said. This is a proof of the former verse; because the Lawgiver is to be considered rather than each particular precept apart. The righteousness of God, as an indivisible body, is contained in the law. Whosoever, then, transgresses one article of the Law, destroys, as far as he can, the righteousness of God. Besides, as in one part, so in every part, God's will is to try our obedience. Hence a transgressor of the law is every one who offends as to any one of its commandments according to this saying,
"Cursed is he who fulfills not all things."
(De 27:26.)
We further see, that the transgressor of the law, and the guilty of all, mean the same according to James.
12 So speak ye, and so do, as they that shall be judged by the law of liberty.
12 Sic loquimini, et sic facite, ut per legem libertatis judicandi.
13 For he shall have judgment without mercy, that hath shewed no mercy; and mercy rejoiceth against judgment.
13 Judicium enim sine misericordia ei qui non praestiterit misericordiam; et gloriatur misericordia adversus judicium.
12 So speak ye. Some give this explanation, that as they flattered themselves too much, they are summoned to the right tribunal; for men absolve themselves according to their own notions, because they withdraw themselves from the judgment of the divine law. He then reminds them that all deeds and words are there to be accounted for, because God will judge the world according to his law. As, however, such a declaration might have smitten them with immoderate terror, to correct or mitigate what they might have thought severe, he adds, the law of liberty. For we know what Paul says,
"Whosoever are under the law are under a curse."
(Ga 3:10.)
Hence the judgment of the law in itself is condemnation to eternal death; but he means by the word liberty, that we are freed from the rigor of the law.
This meaning is not altogether unsuitable, though if one examines more minutely what immediately follows, he will see that James meant another thing; the sense is as though he had said, "Except ye wish to undergo the rigor of the law, ye must be less rigid towards your neighbors; for the law of liberty is the same as the mercy of God, which delivers us from the curse of the law" And so this verse ought to be read with what follows, where he speaks of the duty of bearing with infirmities. And doubtless the whole passage thus reads well: "Since none of us can stand before God, except we be delivered and freed from the strict rigor of the law, we ought so to act, that we may not through too much severity exclude the indulgence or mercy of God, of which we all have need to the last."
13 For he shall have judgment. This is an application of the last verse to the subject in hand, which confirms altogether the second explanation which I have mentioned: for he shews, that since we stand through God's mercy alone, we ought to shew that to those whom the Lord himself commends to us. It is, indeed, a singular commendation of kindness and benevolence, that God promises that he will be merciful to us, if we be so to our brethren: not that our mercy, how ever great it may be, shewn towards men, merits the mercy of God; but that God would have those whom he has adopted, as he is to them a kind and an indulgent Father, to bear and exhibit his image on the earth, according to the saying of Christ,
"Be ye merciful, as your heavenly Father is merciful."
(Mt 5:7.)
We must notice, on the other hand, that he could denounce nothing on them more severe or more dreadful than the judgment of God. It hence follows, that all they are miserable and lost who flee not to the asylum of pardon.
And mercy rejoiceth. As though he had said, "God's mercy alone is that which delivers us from the dread and terror of judgment." he takes rejoicing or glorying in the sense of being victorious or triumphant; for the judgment of condemnation is suspended over the whole world, and nothing but mercy can bring relief.
Hard and forced is the explanation of those who regard mercy as put here for the person, for men cannot properly be said to rejoice or glory against the judgment of God; but mercy itself in a manner triumphs, and alone reigns when the severity of judgment gives way; though I do not deny but that hence arises confidence in rejoicing, that is, when the faithful know that the wrath of God in a manner yields to mercy, so that being relieved by the latter, they are not overwhelmed by the former.
14 What doth it profit, my brethren, though a man say he hath faith, and have not works? can faith save him?
14 Quid prodest, fratres mei, si fidem dicataliquis se habere, opera autem non habeat? nunquid potest fides salvum facere ipsum?
15 If a brother or sister be naked, and destitute of daily food,
15 Quod si frater aut soror nudi fuerint, et egentes quotidiano victu,
16 And one of you say unto them, Depart in peace, be ye warmed and filled; notwithstanding ye give them not those things which are needful to the body; what doth it profit?
16 Dicat autem aliquis vestrum illis, Abite cum pace, calescite et saturamini; non tamen dederitis quae sunt necessaria corpori, quae utilitas?
17 Even so faith, if it hath not works, is dead, being alone.
17 Sic et fides, si opera non habuerit, mortua est per se.
14 What doth it profit. He proceeds to commend mercy. And as he had threatened that God would be a severe Judge to us, and at the same time very dreadful, except we be kind and merciful towards our neighbors, and as on the other hand hypocrites objected and said, that faith is sufficient to us, in which the salvation of men consists, he now condemns this vain boasting. The sum, then, of what is said is, that faith without love avails nothing, and that it is therefore wholly dead.
But here a question arises, Can faith be separated from love? It is indeed true that the exposition of this passage has produced that common distinction of the Sophists, between unformed and formed faith; but of such a thing James knew nothing, for it appears from the first words, that he speaks of false profession of faith: for he does not begin thus, "If any one has faith;" but, "If any says that he has faith;" by which he certainly intimates that hypocrites boast of the empty name of faith, which really does not belong to them.
That he calls it then faith, is a concession, as the Rhetoricians say; for when we discuss a point, it does no harm, nay, it is sometimes expedient, to concede to an adversary what he demands, for as soon as the thing itself is known, what is conceded may be easily taken away from him. James then, as he was satisfied that it was a false pretext by which hypocrites covered themselves, was not disposed to raise a dispute about a word or an expression. Let us, however, remember that he does not speak according to the impression of his own mind when he mentions faith, but that on the contrary he disputes against those who made a false pretense as to faith, of which they were wholly destitute.
Can faith save him? This is the same as though he had said, that we do not attain salvation by a frigid and bare knowledge of God, which all confess to be most true; for salvation comes to us by faith for this reason, because it joins us to God. And this comes not in any other way than by being united to the body of Christ, so that, living through his Spirit, we are also governed by him. There is no such thing as this in the dead image of faith. There is then no wonder that James denies that salvation is connected with it. 113
15 If a brother, or, For if a brother. He takes an example from what was connected with his subject; for he had been exhorting them to exercise the duties of love. If any one, on the contrary, boasted that he was satisfied with faith without works, he compares this shadowy faith to the saying of one who bids a famished man to be filled without supplying him with the food of which he is destitute. As, then, he who sends away a poor man with words, and offers him no help, treats him with mockery, so they who devise for themselves faith without works, and without any of the duties of religion, trifle with God. 114
17 Is dead, being alone. He says that faith is dead, being by itself, that is, when destitute of good works. We hence conclude that it is indeed no faith, for when dead, it does not properly retain the name. The Sophists plead this expression and say, that some sort of faith is found by itself; but this frivolous caviling is easily refuted; for it is sufficiently evident that the Apostle reasons from what is impossible, as Paul calls an angel anathema, if he attempted to subvert the gospel. (Ga 1:8.)
18 Yea, a man may say, Thou hast faith, and I have works: shew me thy faith without thy works, and I will shew thee my faith by my works.
18 Quin dicat quispam, Tu fidem habes, et ego opera habeo; ostende mihi fidem tuam sine operibus (alias, ex operibus) tuis, et ego tibi ex operibus meis ostendam fidem meam.
19 Thou believest that there is one God; thou doest well: the devils also believe, and tremble.
19 Tu credis quod Deus unus est, bene facis; et daemones credunt, ac contremiscunt.
18 Yea, a man may say. Erasmus introduces here two persons as speakers; one of whom boasts of faith without works, and the other of works without faith; and he thinks that both are at length confuted by the Apostle. But this view seems to me too forced. He thinks it strange, that this should be said by James, Thou hast faith, who acknowledges no faith without works. But in this he is much mistaken, that he does not acknowledge an irony in these words. Then ἀλλὰ I take for "nay rather;" and τὶς for "any one;" for the design of James was to expose the foolish boasting of those who imagined that they had faith when by their life they shewed that they were unbelievers; for he intimates that it would be easy for all the godly who led a holy life to strip hypocrites of that boasting with which they were inflated. 115
Shew me. Though the more received reading is, "by works," yet the old Latin is more suitable, and the reading is also found in some Greek copies. I therefore hesitated not to adopt it. Then he bids to shew faith without works, and thus reasons from what is impossible, to prove what does not exist. So he speaks ironically. But if any one prefers the other reading, it comes to the same thing, "Shew me by works thy faith;" for since it is not an idle thing, it must necessarily be proved by works. The meaning then is, "Unless thy faith brings forth fruits, I deny that thou hast any faith." 116
But it may be asked, whether the outward uprightness of life is a sure evidence of faith? For James says, "I will shew thee my faith by my works." To this I reply, that the unbelieving sometimes excel in specious virtues, and lead an honorable life free from every crime; and hence works apparently excellent may exist apart from faith. Nor indeed does James maintain that every one who seems good possesses faith. This only he means, that faith, without the evidence of good works, is vainly pretended, because fruit ever comes from the living root of a good tree.
19 Thou believest that there is one God. From this one sentence it appears evident that the whole dispute is not about faith, but of the common knowledge of God, which can no more connect man with God, than the sight of the sun carry him up to heaven; but it is certain that by faith we come nigh to God. Besides, it would be ridiculous were any one to say, that the devils have faith; and James prefers them in this respect to hypocrites. The devil trembles, he says, at the mention of God's name, because when he acknowledges his own judge he is filled with the fear of him. He then who despises an acknowledged God is much worse.
Thou doest well, is put down for the purpose of extenuating, as though he had said, "It is, forsooth! a great thing to sink down below the devils." 117
20 But wilt thou know, O vain man, that faith without works is dead?
20 Vis autem scire, O homo inanis! quod fides absque operibus mortua sit?
21 Was not Abraham our father justified by works, when he had offered Isaac his son upon the altar?
21 Abraham pater noster, nonne ex operibus justificatus est, quum filium suum Isaac super altare?
22 Seest thou how faith wrought with his works, and by works was faith made perfect?
22 Vides quod fides cooperata fuerit ejus operibus, et ex operibus fides perfecta fuerit?
23 And the scripture was fulfilled which saith, Abraham believed God, and it was imputed unto him for righteousness: and he was called the Friend of God.
23 Atque implenta fuit scriptura, quae dicit, Credidit Abraham Deo, et imputatum illi fuit in justitiam, et Amicus Deo vacatus est?
24 Ye see then how that by works a man is justified, and not by faith only.
24 Videtis igitur quod ex operibus justificatur homo, et non ex fide solum.
25 Likewise also was not Rahab the harlot justified by works, when she had received the messengers, and had sent them out another way?
25 Similiter et Rahab meretrix, nonne ex operibus justificata est, quum excepit nuntios, et alia via ejecit?
26 For as the body without the spirit is dead, so faith without works is dead also.
26 Quemadmodum enim corpus sine anima mortuum est, ita et fides sine operibus mortua est.
20 But wilt thou know. We must understand the state of the question, for the dispute here is not respecting the cause of justification, but only what avails a profession of faith without works, and what opinion we are to form of it. Absurdly then do they act who strive to prove by this passage that man is justified by works, because James meant no such thing, for the proofs which he subjoins refer to this declaration, that no faith, or only a dead faith, is without works. No one will ever understand what is said, nor judge wisely of words, except he who keeps in view the design of the writer.
21 Was not Abraham. The Sophists lay hold on the word justified, and then they cry out as being victorious, that justification is partly by works. But we ought to seek out a right interpretation according to the general drift of the whole passage. We have already said that James does not speak here of the cause of justification, or of the manner how men obtain righteousness, and this is plain to every one; but that his object was only to shew that good works are always connected with faith; and, therefore, since he declares that Abraham was justified by works, he is speaking of the proof he gave of his justification.
When, therefore, the Sophists set up James against Paul, they go astray through the ambiguous meaning of a term. When Paul says that we are justified by faith, he means no other thing than that by faith we are counted righteous before God. But James has quite another thing in view, even to shew that he who professes that he has faith, must prove the reality of his faith by his works. Doubtless James did not mean to teach us here the ground on which our hope of salvation ought to rest; and it is this alone that Paul dwells upon. 118
That we may not then fall into that false reasoning which has deceived the Sophists, we must take notice of the two fold meaning, of the word justified. Paul means by it the gratuitous imputation of righteousness before the tribunal of God; and James, the manifestation of righteousness by the conduct, and that before men, as we may gather from the preceding words, "Shew to me thy faith," etc. In this sense we fully allow that man is justified by works, as when any one says that a man is enriched by the purchase of a large and valuable chest, because his riches, before hid, shut up in a chest, were thus made known.
22 By works was faith made perfect 119 By this he again shews, that the question here is not respecting the cause of our salvation, but whether works necessarily accompany faith; for in this sense it is said to have been perfected by works, because it was not idle. It is said to have been perfected by works, not because it received thence its own perfection, but because it was thus proved to be true. For the futile distinction which the Sophists draw from these words, between formed and unformed faith, needs no labored refutation; for the faith of Abram was formed and therefore perfected before he sacrificed his son. And this work was not as it were the finishing, or last work. Formerly things afterwards followed by which Abraham proved the increase of his faith. Hence this was not the perfection of his faith, nor did it then for the first time put on its form. James then understood no other thing, than that the integrity of his faith then appeared, because it brought forth that remarkable fruit of obedience.
23 And the Scripture was fulfilled. They who seek to prove from this passage of James that the works of Abraham were imputed for righteousness, must necessarily confess that Scripture is perverted by him; for however they may turn and twist, they can never make the effect to be its own cause. The passage is quoted from Moses. (Ge 15:6.) The imputation of righteousness which Moses mentions, preceded more than thirty years the work by which they would have Abraham to have been justified. Since faith was imputed to Abraham fifteen years before the birth of Isaac, this could not surely have been done through the work of sacrificing him. I consider that all those are bound fast by an indissoluble knot, who imagine that righteousness was imputed to Abraham before God, because he sacrificed his son Isaac, who was not yet born when the Holy Spirit declared that Abraham was justified. It hence necessarily follows that something posterior is pointed out here.
Why then does James say that it was fulfilled? Even because he intended to shew what sort of faith that was which justified Abraham; that is, that it was not idle or evanescent, but rendered him obedient to God, as also we find in Heb 11:8. The conclusion, which is immediately added, as it depends on this, has no other meaning. Man is not justified by faith alone, that is, by a bare and empty knowledge of God; he is justified by works, that is, his righteousness is known and proved by its fruits.
25 Likewise also was not Rahab. It seems strange that he connected together those who were so unlike. Why did he not rather choose some one from so large a number of illustrious fathers, and join him to Abraham? Why did he prefer a harlot to all others? he designedly put together two persons so different in their character, in order more clearly to shew, that no one, whatever may have been his or her condition, nation, or class in society, has ever been counted righteous without good works. He had named the patriarch, by far the most eminent of all; he now includes under the person of a harlot, all those who, being aliens, were joined to the Church. Whosoever, then, seeks to be counted righteous, though he may even be among the lowest, must yet shew that he is such by good works.
James, according to his manner of speaking, declares that Rahab was justified by works; and the Sophists hence conclude that we obtain righteousness by the merits of works. But we deny that the dispute here is concerning the mode of obtaining righteousness. We, indeed, allow that good works are required for righteousness; we only take away from them the power of conferring righteousness, because they cannot stand before the tribunal of God. 120
---
Footnotes
It is said by Beza and others, that διακρίνομαι never means to be judged or condemned, but to distinguish, to discriminate, to make a difference, and also to contend and to doubt. The difference made here was the respect of persons that was shewn, and they made this difference in themselves, in their own minds, through the perverse or false thoughts or reasonings which they entertained. But it appears that these preferences were shewn, not to the members of the Church, but to such strangers as might happen to come to their assemblies.
"But one may say, Thou hast faith, I also have works; shew me thy faith that is without works, and I will shew thee my faith by my works."
It is the same as though he had said, "Thou hast faith only, I have also works in addition to my faith; now, prove to me that you have true faith without having works connected with it, (which was impossible, hence he is called a 'vain man,' or empty-headed, in Jas 2:20,) and I will prove my faith by its fruits, even good works.
This verse is a key to the meaning of James: faith is to be proved by works; then faith properly justifies and saves, and works prove its genuineness. When he says that a man is justified by works, the meaning according to this verse is, that a man is proved by his works to be justified, his faith thereby being shewn to be a living and not a dead faith. We may well be surprised, as Doddridge was, that any, taking a view of this whole passage, should ever think that there is any contrariety in what is here said to be the teaching of Paul. The doctrine of Paul, that man is justified by faith and not by works, that is, by a living faith, which works by love, is perfectly consistent with what James says, that is, that a man is not justified by a dead faith but by that faith which proves its living power by producing good works, or by rendering obedience to God. The sum of what James says is, that a dead faith cannot save, but a living faith, and that a living faith is a working faith — a doctrine taught by Paul as well as by James.
In the former verse the boaster of mere faith is challenged to prove that his faith is right and therefore saving; the challenger would prove by his works. Then, in this verse, a test is applied — the very first article of faith is mentioned: "Be it that you believe this, yet this faith will not save you: the devils have this faith, and instead of being saved they tremble.
Jas 2:26 "For as the body without the spirit is dead, so faith without works (or, having no works) is dead."
The meaning is not, that works are to faith what the spirit is to the body, for that would make works to be the life of faith, the reverse of the fact; but the meaning is, that faith having no works is like a dead carcass without life.
---
Next: Chapter 3