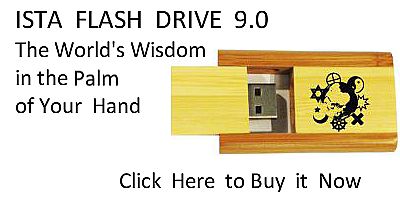 Sacred Texts
Christianity
Calvin
Index
Previous
Next
---
Calvin's Commentaries, Vol. 45: Catholic Epistles, tr. by John King, [1847-50], at sacred-texts.com
---
1. Behold, what manner of love the Father hath bestowed upon us, that we should be called the sons of God: therefore the world knoweth us not, because it knew him not.
1. Videte (vel, videtis) qualem charitatem dedit nobis Pater, ut filii Dei nominemur: propterea mundus non novit nos, quia non novit ipsum.
2. Beloved, now are we the sons of God, and it doth not yet appear what we shall be: but we know that, when he shall appear, we shall be like him; for we shall see him as he is.
2. Dilecti, nunc filii Dei sumus; et nondum apparuit quid erimus: scimus antera quod si apparuerit, similes ei erimus; quia videbimus eum sicuti est.
3. And every man that hath this hope in him purifieth himself, even as he is pure.
3. Et omnis qui habet hanc spem in eo, purificat seipsum, quemadmodum ille purus est.
1 Behold The second argument is from the dignity and excellency of our calling; for it was not common honor, he says, that the heavenly Father bestowed on us, when he adopted us as his children. This being so great a favor, the desire for purity ought to be kindled in us, so as to be conformed to his image; nor, indeed, can it be otherwise, but that he who acknowledges himself to be one of God's children should purify himself. And to make this exhortation more forcible, he amplifies the favor of God; for when he says, that love has been bestowed, he means that it is from mere bounty and benevolence that God makes us his children; for whence comes to us such a dignity, except from the love of God? Love, then, is declared here to be gratuitous. There is, indeed, an impropriety in the language; but the Apostle preferred speaking thus rather than not to express what was necessary to be known. He, in short, means that the more abundantly God's goodness has been manifested towards us, the greater are our obligations to him, according to the teaching of Paul, when he besought the Romans by the mercies of God to present themselves as pure sacrifices to him. (Ro 12:1.) We are at the same time taught, as I have said, that the adoption of all the godly is gratuitous, and does not depend on any regard to works.
What the sophists say, that God foresees those who are worthy to be adopted, is plainly refuted by these words, for, in this way the gift would not be gratuitous. It behooves us especially to understand this doctrine; for since the only cause of our salvation is adoption, and since the Apostle testifies that this flows from the mere love of God alone, there is nothing left to our worthiness or to the merits of works. For why are we sons? Even because God began to love us freely, when we deserved hatred rather than love. And as the Spirit is a pledge of our adoption, it hence follows, that if there be any good in us, it ought not to be set up in opposition to the grace of God, but, on the contrary, to be ascribed to him.
When he says that we are called, or named, the expression is not without its meaning; for it is God who with his own mouth declares us to be sons, as he gave a name to Abraham according to what he was. 75
Therefore the world It is a trial that grievously assaults our faith, that we are not so much regarded as God's children, or that no mark of so great an excellency appears in us, but that, on the contrary, almost the whole world treats us with ridicule and contempt. Hence it can hardly be inferred from our present state that God is a Father to us, for the devil so contrives all things as to obscure this benefit. He obviates this offense by saying that we are not as yet acknowledged to be such as we are, because the world knows not God: a remarkable example of this very thing is found in Isaac and Jacob; for though both were chosen by God, yet Ishmael persecuted the former with laughter and taunts; and Esau, the latter with threats and the sword. However, then, we may be oppressed by the world, still our salvation remains safe and secure.
2 Now are we the sons of God He comes now to what every one knows and feels himself; for though the ungodly may not entice us to give up our hope, yet our present condition is very short of the glow of God's children; for as to our body we are dust and a shadow, and death is always before our eyes; we are also subject to thousand miseries, and the soul is exposed to innumerable evils; so that we find always a hell within us. The more necessary it is that all our thoughts should be withdrawn from the present view of things, lest the miseries by which we are on every side surrounded and almost overwhelmed, should shake our faith in that felicity which as yet lies hid. For the Apostle's meaning is this, that we act very foolishly when we estimate what God has bestowed on us according to the present state of things, but that we ought with undoubting faith to hold to that which does not yet appear.
But we know that when he shall appear The conditional particle ought to be rendered as an adverb of time, when But the verb appear means not the same thing as when he used it before. The Apostle has just said, it does not yet appear what we shall be, because the fruit of our adoption is as yet hid, for in heaven is our felicity, and we are now far away traveling on the earth; for this fading life, constantly exposed to hundred deaths, is far different from that eternal life which belongs to the children of God; for being enclosed as slaves in the prison of our flesh, we are far distant from the full sovereignty of heaven and earth. But the verb now refers to Christ, when, he shall appear; for he teaches the same thing with Paul, in Colossians, where he says,
"Your life is hid with Christ in God: when Christ, who is your life, shall appear, then shall ye also appear with him in glory."
(Col. 3:3, 4)
For our faith cannot stand otherwise than by looking to the coming of Christ. The reason why God defers the manifestation of our glory is this, because Christ is not manifested in the power of his kingdom. This, then, is the only way of sustaining our faith, so that we may wait patiently for the life promised to us. As soon as any one turns away the least from Christ, he must necessarily fail. 76
The word to know, shews the certainty of faith, in order to distinguish it from opinion. Neither simple nor universal knowledge is here intended, but that which every one ought to have for himself, so that he may feel assured that he will be sometime like Christ. Though, then, the manifestation of our glory is connected with the coming of Christ, yet our knowledge of this is well founded.
We shall be like him He does not understand that we shall be equal to him; for there must be some difference between the head and the members; but we shall be like him, because he will make our vile body conformable to his glorious body, as Paul also teaches us in Php 3:21. For the Apostle intended shortly to shew that the final end of our adoption is, that what has in order preceded in Christ, shall at length be completed in us.
The reason that is added may, however, seem inappropriate. For if to see Christ makes us like him, we shall have this in common with the wicked, for they shall also see his glory. To this I reply, that this is to see him as a friend, which will not be the case with the wicked, for they will dread his presence; nay, they will shun God's presence, and be filled with terror; his glow will so dazzle their eyes, that they will be stupefied and confounded. For we see that Adam, conscious of having done wrong, dreaded the presence of God. And God declared this by Moses, as a general truth as to men,
"No man shall see me and live." (Ex 33:20.)
For how can it be otherwise but that God's majesty, as a consuming fire, will consume us as though we were stubble, so great is the weakness of our flesh. But as far as the image of God is renewed in us, we have eyes prepared to see God. And now, indeed, God begins to renew in us his own image, but in what a small measure! Except then we be stripped of all the corruption of the flesh, we shall not be able to behold God face to face.
And this is also expressed here, as he is He does not, indeed, say, that there is no seeing of God now; but as Paul says,
"We see now through a glass, darkly."
(1Co 13:12.)
But he elsewhere makes a difference between this way of living, and the seeing of the eye. In short, God now presents himself to be seen by us, not such as he is, but such as we can comprehend. Thus is fulfilled what is said by Moses, that we see only as it were his back, (Ex 33:23;) for there is too much brightness in his face.
We must further observe, that the manner which the Apostle mentions is taken from the effect, not from the cause; for he does not teach us, that we shall be like him, because we shall see him; but he hence proves that we shall be partakers of the divine glory, for except our nature were spiritual, and endued with a heavenly and blessed immortality, it could never come so nigh to God yet the perfection of glory will not be so great in us, that our seeing will enable us to comprehend all that God is; for the distance between us and him will be even then very great.
But when the Apostle says, that we shall see him as he is, he intimates a new and an ineffable manner of seeing him, which we enjoy not now; for as long as we walk by faith, as Paul teaches us, we are absent from him. And when he appeared to the fathers, it was not in his own essence, but was ever seen under symbols. Hence the majesty of God, now hid, will then only be in itself seen, when the veil of this mortal and corruptible nature shall be removed.
Refined questions I pass by: for we see how Augustine tormented himself with these, and yet never succeeded, both in his Epistles to Paulus and Fortunatus, and in the City of God, (2:2,) and in other places. What he says, however, is worthy of being observed, that the way in which we live avails more in this inquiry than the way in which we speak, and that we must beware, lest by wrangling as to the manner in which God can be seen, we lose that peace and holiness without which no one shall see him.
3 And every man that hath this hope He now draws this inference, that the desire for holiness should not grow cold in us, because our happiness has not as yet appeared, for that hope is sufficient; and we know that what is hoped for is as yet hid. The meaning then is, that though we have not Christ now present before our eyes, yet if we hope in him, it cannot be but that this hope will excite and stimulate us to follow purity, for it leads us straight to Christ, whom we know to be a perfect pattern of purity.
4. Whosoever committeth sin transgresseth also the law: for sin is the transgression of the law.
4. Quicunque facit peccatum, etiam iniquitatem facit; et peccatum est iniquitas.
5. And ye know that he was manifested to take away our sins; and in him is no sin.
5. Porro nostis quod ille apparuit ut peccata nostra tolleret; et peccatum in eo non est.
6. Whosoever abideth in him sinneth not: whosoever sinneth hath not seen him, neither known him.
6. Quisquis in eo manet, non peccat; quisquis peccat, non vidit eum, nec novit eum.
4 Whosoever committeth, or doeth, sin. The Apostle has already shown how ungrateful we must be to God, if we make but little account of the honor of adoption, by which he of his own goodwill anticipates us, and if we do not, at least, render him mutual love. He, at the same time, introduced this admonition, that our love ought not to be diminished, because the promised happiness is deferred. But now, as men are wont to indulge themselves more than they ought, in evils, he reproves this perverse indulgence, declaring that all they who sin are wicked and transgressors of the law. For it is probable that there were then those who extenuated their vices by this kind of flattery, "It is no wonder if we sin, because we are men; but there is a great difference between sin and iniquity."
This frivolous excuse the Apostle now dissipates, when he defines sin to be a transgression of the divine law; for his object was to produce hatred and horror as to sin. The word sin seems light to some; but iniquity or transgression of the law cannot appear to be so easily forgiven. But the Apostle does not make sins equal, by charging all with iniquity who sin; but he means simply to teach us, that sin arises from a contempt of God, and that by sinning, the law is violated. Hence this doctrine of John has nothing in common with the delirious paradoxes of the Stoics.
Besides, to sin here, does not mean to offend in some instances; nor is the word sin to be taken for every fault or wrong a man may commit.; but he calls that sin, when men with their whole heart run into evil, nor does he understand that men sin, except those who are given up to sin. For the faithful, who are as yet tempted by the lusts of the flesh, are not to be deemed guilty of iniquity, though they are not pure or free from sin, but as sin does not reign in them, John says that they do not sin, as I shall presently explain more fully.
The import of the passage is, that the perverse life of those who indulge themselves in the liberty of sinning, is hateful to God, and cannot be borne with by him, because it is contrary to his Law. It does not hence follow, nor can it be hence inferred, that the faithful are iniquitous; because they desire to obey God, and abhor their own vices, and that in every instance; and they also form their own life, as much as in them lieth, according to the law. But when there is a deliberate purpose to sin, or a continued course in sin, then the law is transgressed. 77
5 And ye know that he was manifested, or, hath appeared. He shews by another argument how much sin and faith differ from one another; for it is the office of Christ to take away sins, and for this end was he sent by the Father; and it is by faith we partake of Christ's virtue. Then he who believes in Christ is necessarily cleansed from his sins. But it is said in Joh 1:29, that Christ takes away sins, because he atoned for them by the sacrifice of his death, that they may not be imputed to us before God: John means in this place that Christ really, and, so to speak, actually takes away sins, because through him our old man is crucified, and his Spirit, by means of repentance, mortifies the flesh with all its lusts. For the context does not allow us to explain this of the remission of sins; for, as I have said, he thus reasons, "They who cease not to sin, render void the benefits derived from Christ, since he came to destroy the reigning power of sin." This belongs to the sanctification of the Spirit.
And in him is no sin He does not speak of Christ personally, but of his whole body. 78 Wherever Christ diffuses his efficacious grace, he denies that there is any more room for sin. He, therefore, immediately draws this inference, that they sin not who remain in Christ. For if he dwells in us by faith, he performs his own work, that is, he cleanses us from sins. It hence appears what it is to sin For Christ by his Spirit does not perfectly renew us at once, or in an instant, but he continues our renovation throughout life. It cannot then be but that the faithful are exposed to sin as long as they live in the world; but as far as the kingdom of Christ prevails in them, sin is abolished. In the meantime they are designated according to the prevailing principle, that is, they are said to be righteous and to live righteously, because they sincerely aspire to righteousness.
They are said not to sin, because they consent not to sin, though they labor under the infirmity of the flesh; but, on the contrary, they struggle with groaning, so that they can truly testify with Paul that they do the evil they would not.
He says that the faithful abide in Christ, because we are by faith united to him, and made one with him.
6 Whosoever sinneth hath not seen him. According to his usual manner he added the opposite clause, that we may know that faith in Christ and knowledge of him are vainly pretended, except there be newness of life. For Christ is never dormant where he reigns, but the Spirit renders effectual his power. And it may be rightly said of him, that he puts sin to flight, not otherwise than as the sun drives away darkness by its own brightness. But we are again taught in this place how strong and efficacious is the knowledge of Christ; for it transforms us into his image. So by seeing and knowing we are to understand no other thing than faith.
7. Little children, let no man deceive you: he that doeth righteousness is righteous, even as he is righteous.
7. Filioli, nemo vos decipiat; qai facit justitiam justus est, quemadmodum ille justus est.
8. He that committeth sin is of the devil; for the devil sinneth from the beginning. For this purpose the Son of God was manifested, that he might destroy the works of the devil.
8. Qui facit peccatum, ex diabolo est; quia ab initio diabolus peccat: in hoc manifestus est Filius Dei, ut solvat opera diaboli.
9. Whosoever is born of God doth not commit sin; for his seed remaineth in him: and he cannot sin, because he is born of God.
9. Quisquis natus est ex Deo, peccatum non facit, quoniam semen ejus in ipso manet; et non potest peccare, quia ex Deo genitus est.
10. In this the children of God are manifest, and the children of the devil:
10. In hoc manifesti sunt filii Dei et filii Diaboli, —
7. He that doeth righteousness The Apostle shews here that newness of life is testified by good works; nor does that likeness of which he has spoken, that is between Christ and his members, appear, except by the fruits they bring forth; as though he had said, "Since it behooves us to be conformed to Christ, the truth and evidence of this must appear in our life." The exhortation is the same with that of Paul in Galatians
"If ye live in the Spirit, walk also in the Spirit."
(Ga 5:25)
For many would gladly persuade themselves that they have this righteousness buried in their hearts, while iniquity evidently occupies their feet, and hands, and tongue, and eyes.
8 He that committeth sin, This word, to commit, or to do, refers also to outward works, so that the meaning is, that there is no life of God and of Christ, where men act perversely and wickedly, but that such are, on the contrary, the slaves of the devil; and by this way of speaking he sets forth more fully how unlike they are to Christ. For as he has before represented Christ as the fountain of all righteousness, so now, on the other hand, he mentions the devil as the beginning of sin. He denied that any one belongs to Christ except he who is righteous and shews himself to be such by his works; he now assigns to the devil all others, and subjects them to his government, in order that we may know that there is no middle condition, but that Satan exercises his tyranny where the righteousness of Christ possesses not the primacy.
There are not however two adverse principles, such as the Manicheans have imagined; for we know that the devil is not wicked by nature or by creation, but became so through defection. We know also that he is not equal to God, so that he can with equal right or authority contend with him, but that he is unwillingly under restraint, so that he can do nothing except at the nod and with the permission of his Creator. John, in the last place, in saying that some were born of God and some of the devil, imagined no tradition such as the Manicheans dreamt of; but he means that the former are governed and guided by the Spirit of God, and that the others are led astray by Satan, as God grants to him this power over the unbelieving.
For the Devil sinneth from the beginning As before he spoke not of Christ personally, when he said that he is righteous, but mentioned him as the fountain and the cause of righteousness; so now, when he says that the Devil sins, he includes his whole body, even all the reprobate; as though he had said, this belongs to the Devil, to entice men to sin. It hence follows, that his members, and all who are ruled by him, give themselves up to commit sin. But the beginning which the Apostle mentions, is not from eternity, as when he says that the Word is from the beginning, for there is a wide difference between God and creatures. Beginning as to God, refers to no time. Since, then, the Word was always with God, you can find no point of time in which he began to be, but you must necessarily admit his eternity. But here John meant no other thing than that the Devil had been an apostate since the creation of the world, and that from that time he had never ceased to scatter his poison among men.
For this purpose the Son of God was manifested He repeats in other words what he had before said, that Christ came to take away sins. Hence two conclusions are to be drawn, that those in whom sin reigns cannot be reckoned among the members of Christ, and that they can by no means belong to his body; for wherever Christ puts forth his own power, he puts the Devil to flight as well as sin. And this is what John immediately adds; for the next sentence, where he says that those who sin not are born of God, is a conclusion from what is gone before. It is an argument drawn from what is inconsistent, as I have already said; for the kingdom of Christ, which brings righteousness with it, cannot admit of sin. But I have already said what not to sin means. He does not make the children of God wholly free from all sin; but he denies that any can really glory in this distinction, except those who from the heart strive to form their life in obedience to God.
The Pelagians, indeed, and the Catharians did formerly make a wrong use of this passage, when they vainly imagined that the faithful are in this world endued with angelic purity; and in our own age some of the Anabaptists have renewed this dotage. But all those who dream of a perfection of this kind, sufficiently shew what stupid consciences they must have. But the words of the Apostle are so far from countenancing their error, that they are sufficient to confute it.
He says that they sin not who are born of God. Now, we must consider, whether God wholly regenerates us at once, or whether the remains of the old man continue in us until death. If regeneration is not as yet full and complete, it does not exempt us from the bondage of sin except in proportion to its own extent. It hence appears that it cannot be but that the children of God are not free from sins, and that they daily sin, that is, as far as they have still some remnants of their old nature. Nevertheless, what the Apostle contends for stands unalterable, that the design of regeneration is to destroy sin, and that all who are born of God lead a righteous and a holy life, because the Spirit of God restrains the lusting of sin.
The Apostle means the same thing by the seed of God; for God's Spirit so forms the hearts of the godly for holy affections, that the flesh and its lusts do not prevail, but being subdued and put as it were under a yoke, they are checked and restrained. In short, the Apostle ascribes to the Spirit the sovereignty in the elect, who by his power represses sin and suffers it not to rule and reign.
And he cannot sin Here the Apostle ascends higher, for he plainly declares that the hearts of the godly are so effectually governed by the Spirit of God, that through an inflexible disposition they follow his guidance. This is indeed far removed from the doctrine of the Papists. The Sorbons, it is true, confess that the will of man, unless assisted by God's Spirit, cannot desire what is right; but they imagine such a motion of the Spirit as leaves to us the free choice of good and evil. Hence they draw forth merits, because we willingly obey the influence of the Spirit, which it is in our power to resist. In short, they desire the grace of the Spirit to be only this, that we are thereby enabled to choose right if we will. John speaks here far otherwise; for he not only shews that we cannot sin, but also that the power of the Spirit is so effectual, that it necessarily retains us in continual obedience to righteousness. Nor is this the only passage of Scripture which teaches us that the will is so formed that it cannot be otherwise than right. For God testifies that he gives a new heart to his children, and promises to do this, that they may walk in his commandments. Besides, John not only shews how efficaciously God works once in man, but plainly declares that the Spirit continues his grace in us to the last, so that inflexible perseverance is added to newness of life. Let us not, then, imagine with the Sophists that it is some neutral movement, which leaves men free either to follow or to reject; but let us know that our own hearts are so ruled by God's Spirit, that they constantly cleave to righteousness.
Moreover; what the Sophists absurdly object, may be easily refuted: they say that thus the will is taken away from man; but they say so falsely: for the will is a natural power; but, as nature is corrupted, it has only depraved inclinations. It is hence necessary that the Spirit of God should renew it, in order that it may begin to be good. And, then, as men would immediately fall away from what is good, it is necessary that the same Spirit should carry on what he has begun, to the end.
As to merit, the answer is obvious, for it cannot be deemed strange that men merit nothing; and yet good works, which flow from the grace of the Spirit, do not cease to be so deemed, because they are voluntary. They have also a reward, for they are by grace ascribed to men as though they were their own.
But here a question arises, Whether the fear and love of God can be extinguished in any one who has been regenerated by the Spirit of God? for that this cannot be, seems to be the import of the Apostle's words. They who think otherwise refer to the example of David, who for a time labored under such a beastly stupor, that not a spark of grace appeared in him. Moreover, in Ps 51:10-12, he prays for the restoration of the Spirit. It hence follows that he was deprived of him. I, however, doubt not but that the seed, communicated when God regenerates his elect, as it is incorruptible, retains its virtue perpetually. I, indeed, grant that it may sometimes be stifled, as in the case of David; but still, when all religion seemed to be extinct in him, a live coal was hid under the ashes. Satan, indeed, labors to root out whatever is from God in the elect; but when the utmost is permitted to him, there ever remains a hidden root, which afterwards springs up. But John does not speak of one act, as they say, but of the continued course of life.
Some fanatics dream of something I know not what, that is, of an eternal seed in the elect, which they always bring from their mother's womb; but for this purpose they very outrageously pervert the words of John; for he does not speak of eternal election, but begins with regeneration.
There are also those who are doubly frantic, who hold, under this pretense, that, everything is lawful to the faithful, that is, because John says that they cannot sin. They then maintain that we may follow indiscriminately whatever our inclinations may lead us to. Thus they take the liberty to commit adultery, to steal, and to murder, because there can be no sin where God's Spirit reigns. But far otherwise is the meaning of the Apostle; for he denies that the faithful sin for this reason, because God has engraven his law on their hearts, according to what the Prophet says (Jer 31:33.)
10 In this the children of God are manifest. He shortly draws this conclusion, that those in vain claim a place and a name among the children of God, who do not prove themselves to be such by a pious and holy life, since by this evidence they shew that they differ from the children of the devil. But he does not mean that they are thus manifested, so as to be openly recognized by the whole world; but his meaning is only this, that the fruit and adoption always appear in the life.
10. — Whosoever doeth not righteousness is not of God, neither he that loveth not his brother.
10. — Quisquis non facit justitiam, non est ex Deo, et qui non diligit fratrem suum.
11. For this is the message that ye heard from the beginning, that we should love one another.
11. Quia haec est praedicatio quam audistis ab initio, ut mutuo nos diligamus.
12. Not as Cain, who was of that wicked one, and slew his brother. And wherefore slew he him? Because his own works were evil, and his brother's righteous.
12. Non sicut Cain, qui ex maligno erat, occidit fratrem suum; et qua de causa eum occidit? Quia opera ejus mala erant, fratris autem justa.
13. Marvel not, my brethren, if the world hate you.
13. Ne miremini, fratres mei, si vos mundus odit.
10 Whosoever doeth not righteousness. To do righteousness and to do sin, are here set in opposition the one to the other. Then, to do righteousness is no other thing than to fear God from the heart, and to walk in his commandments as far as human weakness will permit; for though righteousness in a strict sense is a perfect keeping of the law, from which the faithful are always far off; yet as offenses and fallings are not imputed to them by God, righteousness is that imperfect obedience which they render to him. But John declares that all who do not live righteously are not of God, because all those whom God calls, he regenerates by his Spirit. Hence newness of life is a perpetual evidence of divine adoption.
Neither he who loveth not his brother. He accommodates a general doctrine to his own purpose. For hitherto he has been exhorting the faithful to brotherly love; now, for the same end, he refers to true righteousness. Hence this clause is added instead of an explanation. But I have already stated the reason why the whole of righteousness is included in brotherly love. The love of God holds, indeed, the first place; but as on it depends love towards men, it is often, as a part for the whole, comprehended under it, and also the latter under the former. Then he declares that every one who is endued with benevolence and humanity, is thus just, and is to be so deemed, because love is rite fulfillment of the law. He confirms this declaration by saying that the faithful had been so taught from the beginning; for by these words he intimates that the statement which he made ought not to have appeared new to them.
12 Not as Cain This is another confirmation, taken from what is contrary; for in the reprobate and the children of the devil hatred reigns, and it holds, as it were, the chief place in their life; and he brings forward Cain as an instance. It served in the meantime to give them consolation, as he at length concluded by saying, Marvel not, if the world hate you.
This explanation ought to be carefully noticed, for men ever blunder as to the way of living, because they make holiness to consist of fictitious works, and while they torment themselves with trifles, they think themselves doubly acceptable to God, as the monks, who proudly call their mode of living a state of perfection; nor is there any other worship of God under the Papacy but a mass of superstitions. But the Apostle testifies that this righteousness alone is approved by God, that is, if we love one another; and further, that the devil reigns where hatred, dissimulation, envy, and enmity prevail. We ought, however, at the same time, to bear in mind what I have already touched upon, that brotherly love, as it proceeds from the love of God as an effect from a cause, is not disjoined from it, but on the contrary is commended by John on this account, because it is an evidence of our love to God.
By saying that Cain was driven to slay his brother, because his works were evil, he intimates what I have already stated, that when impiety rules, hatred occupies the first place. He refers to Abel's righteous works, that we may learn to endure patiently when the world hates us gratuitously, without any just provocation.
14. We know that we have passed from death unto life, because we love the brethren. He that loveth not his brother abideth in death.
14. Nos scimus quod transierimus a morte in vitam, quia diligimus fratres: qui non diligit fratrem, manet in morte.
15. Whosoever hateth his brother is a murderer: and ye know that no murderer hath eternal life abiding in him.
15. Omnis qui odit fratrem suum, homicida est; et nostis quod omnis homicida, non habet vitam aeternam in se manentem.
16. Hereby perceive we the love of God, because he laid down his life for us: and we ought to lay down our lives for the brethren.
16. In hoc cognoscimus charitatem, quod ille pro nobis animam suam posuit: et nos debemus pro fratribus animas ponere.
17. But whoso hath this world's good, and seeth his brother have need, and shutteth up his bowels of compassion from him, how dwelleth the love of God in him?
17. Si quis habeat victum mundi, et videat fratrem suum egentem, et claudat viscera sua ab eo, quomodo charitas Dei in ipso manet?
18. My little children, let us not love in word, neither in tongue; but in deed and in truth.
18. Filioli mei, ne diligamus sermone, neque lingua, sed opere et veritate.
14 We know. He commends love to us by a remarkable eulogy, because it is an evidence of a transition from death to life. It hence follows that if we love the brethren we are blessed, but that we are miserable if we hate them. There is no one who does not wish to be freed and delivered from death. Those then who by cherishing hatred willingly give themselves up to death, must be extremely stupid and senseless. But when the Apostle says, that it is known by love that we have passed into life, he does not mean that man is his own deliverer, as though he could by loving the brethren rescue himself from death, and procure life for himself; for he does not here treat of the cause of salvation, but as love is the special fruit of the Spirit, it is also a sure symbol of regeneration. Then the Apostle draws an argument from the sign, and not from the cause. For as no one sincerely loves his brethren, except he is regenerated by the Spirit of God, he hence rightly concludes that the Spirit of God, who is life, dwells in all who love the brethren. But it would be preposterous for any one to infer hence, that life is obtained by love, since love is in order of time posterior to it.
The argument would be more plausible, were it said that love makes us more certain of life: then confidence as to salvation would recumb on works. But the answer to this is obvious; for though faith is confirmed by all the graces of God as aids, yet it ceases not to have its foundation in the mercy of God only. As for instance, when we enjoy the light, we are certain that the sun shines; if the sun shines on the place in which we are, we have a clearer view of it; but yet when the visible rays do not come to us, we are satisfied that the sun diffuses its brightness for our benefit. So when faith is founded on Christ, some things may happen to assist it, still it rests on Christ's grace alone.
15 Is a murderer To stimulate us still more to love, he shews how detestable before God is hatred. There is no one who dreads not a murderer; nay, we all execrate the very name. But the Apostle declares that all who hate their brethren are murderers. He could have said nothing more atrocious; nor is what is said hyperbolical, for we wish him to perish whom we hate. It does not matter if a man keeps his hands from mischief; for the very desire to do harm, as well as the attempt, is condemned before God: nay, when we do not ourselves seek to do an injury, yet if we wish an evil to happen to our brother from some one else, we are murderers.
Then the Apostle defines the thing simply as it is, when he ascribes murder to hatred. Hence is proved the folly of men, that though they abominate the name, they yet make no account of the crime itself. Whence is this? even because the external face of things engrosses our thoughts; but the inward feeling comes to an account before God. Let no one therefore extenuate any more so grievous an evil. Let us learn to refer our judgments to the tribunal of God.
16 Hereby perceive we, or, By this we know. He now shews what true love is; for it would not have been enough to commend it, unless its power is understood. As an instance of perfect love, he sets before us the example of Christ; for he, by not sparing his own life, testified how much he loved us. This then is the mark to which he bids them to advance. The sum of what is said is, that our love is approved, when we transfer the love of ourselves to our brethren, so that every one, in a manner forgetting himself, should seek the good of others. 79
It is, indeed, certain, that we are far from being equal to Christ: but the Apostle recommends to us the imitation of him; for though we do not overtake him, it is yet meet, that we should follow his steps, though at a distance. Doubtless, since it was the Apostle's object to beat down the vain boasting of hypocrites, who gloried that they had faith in Christ though without brotherly love, he intimated by these words, that except this feeling prevails in our hearts, we have no connection with Christ. Nor does he yet, as I have said, set before us the love of Christ, so as to require us to be equal to him; for what would this be but to drive us all to despair? But he means that our feelings should be so formed and regulated, that we may desire to devote our life and also our death, first to God, and then to our neighbors.
There is another difference between us and Christ, — the virtue or benefit of our death cannot be the same. For the wrath of God is not pacified by our blood, nor is life procured by our death, nor is punishment due to others suffered by us. But the Apostle, in this comparison, had not in view the end or the effect of Christ's death; but he meant only that our life should be formed according to his example.
17 But whose hath this world's good, or, If any one has the world's sustenance. He now speaks of the common duties of love, which flow from that chief foundation, that is, when we are prepared to serve our neighbors even to death. He, at the same time, seems to reason from the greater to the less; for he who refuses to alleviate by his goods the want of his brother, while his life is safe and secure, much less would he expose for him his life to danger. Then he denies that there is love in us, if we withhold help from our neighbors. But he so recommends this external kindness, that at the same time he very fitly expresses the right way of doing good, and what sort of feeling ought to be in us.
Let this, then, be the first proposition, that no one truly loves his brethren, except he really shews this whenever an occasion occurs; the second, that as far as any one has the means, he is bound so far to assist his brethren, for the Lord thus supplies us with the opportunity to exercise love; the third, that the necessity of every one ought to be seen to, for as any one needs food and drink or other things of which we have abundance, so he requires our aid; the fourth, that no act of kindness, except accompanied with sympathy, is pleasing to God. There are many apparently liberal, who yet do not feel for the miseries of their brethren. But the Apostle requires that our bowels should be opened; which is done, when we are endued with such a feeling as to sympathize with others in their evils, no otherwise than as though they were our own.
The love of God Here he speaks of loving the brethren; why then does he mention the love of God? even because this principle is to be held, that it cannot be but that the love of God will generate in us the love of the brethren. 80 And thus God tries our love to him, when he bids us to love men from a regard to himself, according to what is said in Ps 16:2,
"My goodness reaches not to thee, but towards the saints who are on the earth is my will and my care."
18. Let us not love in word There is a concession in this first clause; for we cannot love in tongue only; but as many falsely pretend this, the Apostle concedes, according to what is often done, the name of the thing to their dissimulation, though, in the second clause, he reproves their vanity, when he denies that there is reality except in the deed. For thus ought the words to be explained, — Let us not profess by the tongue that we love, but prove it by the deed; for this is the only true way of shewing love. 81
19. And hereby we know that we are of the truth, and shall assure our hearts before him.
19. Et in hoc cognoscimus quod ex veritate sumus, et coram ipso persuadebimus corda nostra.
20. For if our heart condemn us, God is greater than our heart, and knoweth all things.
20. Quod si accuset nos cor nostrum, certe major est Deus corde nostro et novit omnia.
21. Beloved, if our heart condemn us not, then have we confidence toward God.
21. Dilecti, si cor nostrum non accuset, fiduciam habemus erga Deum:
22. And whatsoever we ask, we receive of him, because we keep his commandments, and do those things that are pleasing in his sight.
22. Et siquid petierimus, accipimus ab eo, quia praecepta ejus servamus, et quæ coram co placent facimus.
19 And hereby we know, or, by this we know. The word truth, he takes now in a different sense; but there is a striking similarity in the words, — If we, in truth, love our neighbors, we have an evidence that we are born of God, who is truth, or that the truth of God dwells in us. But we must ever remember, that we have not from love the knowledge which the Apostle mentions, as though we were to seek from it the certainty of salvation. And doubtless we know not otherwise that we are the children of God, than as he seals his free adoption on our hearts by his own Spirit., and as we receive by faith the sure pledge of it offered in Christ. Then love is accessory or an inferior aid, a prop to our faith, not a foundation on which it rests.
Why then does the Apostle say, We shall assure our hearts before God? He reminds us by these words, that faith does not exist without a good conscience; not that assurance arises from it or depends on it, but that then only we are really and not falsely assured of our union with God, when by the efficacy of his Holy Spirit he manifests himself in our love. For it is ever meet and proper to consider what the Apostle handles; for as he condemns feigned and false profession of faith, he says that a genuine assurance before God we cannot have, except his Spirit produces in us the fruit of love. Nevertheless, though a good conscience cannot be separated from faith, yet no one should hence conclude that we must look to our works in order that our assurance may be certain.
20. For if our heart condemn us He proves, on the other hand, that they in vain possess the name and appearance of Christians, who have not the testimony of a good conscience. For if any one is conscious of guilt, and is condemned by his own heart, much less can he escape the judgment of God. It hence follows, that faith is subverted by the disquiet of an evil conscience.
He says, that God is greater than our heart, with reference to judgment, that is, because he sees much more keenly than we do, and searches more minutely and judges more severely. For this reason, Paul says, that though he was not conscious of wrong himself, yet he was not therefore justified, (1Co 4:4;) for he knew that however carefully attentive he was to his office, he erred in many things, and through inadvertence was ignorant of mistakes which God perceived. What then the Apostle means is, that he who is harassed and condemned by his own conscience, cannot escape the judgment of God.
To the same purpose is what immediately follows, that God knoweth or seeth all things For how can those things be hid from him which we, who in comparison with him are dull and blind, are constrained to see? Then take this explanation, "Since God sees all things, he is far superior to our hearts." For to render a copulative as a causal particle is no new thing. The meaning is now clear, that since the knowledge of God penetrates deeper than the perceptions of our conscience, no one can stand before him except the integrity of his conscience sustains him.
But here a question may be raised. It is certain that the reprobate are sometimes sunk by Satan into such stupor, that they are no longer conscious of their own evils, and. without alarm or fear, as Paul says, rush headlong into perdition; it is also certain, that hypocrites usually flatter themselves, and proudly disregard the judgment of God, for, being inebriated by a false conceit as to their own righteousness, they feel no convictions of sin. The answer to these things is not difficult; hypocrites are deceived because they shun the light; and the reprobate feel nothing, because they have departed from God; and, indeed there is no security for an evil conscience but in hiding-places.
But the Apostle speaks here of consciences which God draws forth to the light, forces to his tribunal, and fills with an apprehension of his judgment. Yet; it is at the same time generally true, that we cannot have a calm peace except that which God's Spirit gives to purified hearts; for those who, as we have said, are stupefied, often feel secret compunctions, and torment themselves in their lethargy.
21 If our heart condemns not I have already explained that this refers not to hypocrites nor to the gross despisers of God. For how muchsoever the reprobate may approve of their own lives, yet the Lord, as Solomon says, weigheth their hearts. (Pr 16:2.) This balance of God, by which he tries men, is such, that no one can boast that he has a clean heart. The meaning, then, of the Apostle's words is, that then only we come in calm confidence into God's presence, when we bring with us the testimony of a heart conscious of what is right and honest. That saying of Paul is indeed true, that by faith, which relies on the grace of Christ, an access to God with confidence is opened to us, (Eph 3:12;) and also, that peace is given us by faith, that our consciences may stand peaceably before God. (Ro 5:1.) But there is not much difference between these sentences; for Paul shews the cause of confidence, but John mentions only an inseparable addition, which necessarily adheres to it, though it be not the cause.
Here, however, arises a greater difficulty, which seems to leave no confidence in the whole world; for who can be found whose heart reproves him in nothing? To this I answer, that the godly are thus reproved, that they may at the same time be absolved. For it is indeed necessary that they should be seriously troubled inwardly for their sins, that terror may lead them to humility and to a hatred of themselves; but they presently flee to the sacrifice of Christ, where they have sure peace. Yet the Apostle says, in another sense, that they are not condemned, because however deficient they may confess themselves to be in many things, they are still relieved by this testimony of conscience, that they truly and from the heart fear God and desire to submit to his righteousness. All who possess this godly feeling, and at the same time know that all their endeavors, how muchsoever they come short of perfection, yet please God, are justly said to have a calm or a peaceful heart, because there is no inward compunction to disturb their calm cheerfulness.
22 And whatsoever we ask These two things are connected, confidence and prayer. As before he shewed that an evil conscience is inconsistent with confidence, so now he declares that none can really pray to God but those who with a pure heart, fear and rightly worship him. The latter follows from the former. It is a general truth taught in Scripture, that the ungodly are not heard by God, but that on the contrary, their sacrifices and prayers are an abomination to him. Hence the door is here closed up against hypocrites, lest they should in contempt of him rush into his presence.
He does not yet mean that a good conscience must be brought, as though it obtained favor to our prayers. Woe to us if we look on works, which have nothing in them but what is a cause of fear and trembling. The faithful, then, cannot otherwise come to God's tribunal than by relying on Christ the Mediator. But as the love of God is ever connected with faith, the Apostle, in order that he might the more severely reprove hypocrites, deprives them of that singular privilege with which God favors his own children; that is, lest they should think that their prayers have an access to God.
By saying, because we keep his commandments, he means not that confidence in prayer is founded on our works; but he teaches this only, that true religion and the sincere worship of God cannot be separated from faith. Nor ought it to appear strange that he uses a causal particle, though he does not speak of a cause; for an inseparable addition is sometimes mentioned as a cause as when one says, Because the sun shines over us at midday, there is more heat; but it does not follow that heat comes from light.
23. And this is his commandment, That we should believe on the name of his Son Jesus Christ, and love one another, as he gave us commandment.
23. Et hoc est praeceptum ejus, ut eredamns riomini Filii ejus Jesu Christi, et nos diligamus invicem, sicuti praeceptum dedit nobis.
24. And he that keepeth his commandments dwelleth in him, and he in him. And hereby we know that he abideth in us, by the Spirit which he hath given us.
24. Qui servat praecepta ejus, in ipso manet, et ipse in eo; atque in hoc cognoscimus quod manet in nobis, ex Spiritu quem nobis dedit.
23 And this is his commandment He again accommodates a general truth to his own purpose. The meaning is, that such is the discord between us and God, that we are kept off from an access to him, except we are united by love to one another. At the same time he does not here commend love alone, as before, but joins it as the companion and attendant of faith.
The Sophists by their glosses distort these words, as though liberty to pray were obtained by us, partly by faith and partly by works. As John requires us to keep God's commandments that we may pray aright, and afterwards teaches us that this keeping refers to faith and love, they conclude, that from these two things ought we to derive confidence in prayer. But I have already several times reminded you, that the subject here is not how or by what means men may prepare themselves so that they may have confidence to pray to God, for he speaks not here of the cause of ills or of any worthiness. John only shews, that God favors none with the honor and privilege of intercourse with himself but his own children, even those who have been regenerated by his Spirit. The import, then, of what is said is, Where the fear and love of God do not prevail, it cannot be that God will hear prayer.
But if it be our purpose to obey his commandments, let us see what he commands. He does not, however, separate faith from love; but he requires both together from us. And this is the reason why he uses the word commandment in the singular number.
But this is a remarkable passage; for he defines briefly as well as lucidly in what the whole perfection of a holy life consists. There is then no reason that we should allege any difficulty, since God does by no means lead us about through long labyrinths, but simply and shortly sets before us what is right and what he approves. Besides, in this brevity there is no obscurity, for he shews to us clearly the beginning and the end of a life rightly formed. But that a mention is here only made of brotherly love, while the love of God is omitted, the reason is, as we have elsewhere said, that as brotherly love flows from the love of God, so it is a sure and real evidence of it.
On the name of his Son The name refers to preaching; and this connection deserves to be noticed, for few understand what it is to believe on Christ; but from this mode of speaking, we may easily conclude that the only right faith is that which embraces Christ as he is set forth in the Gospel. Hence also it is, that there is no faith without teaching, as Paul also shews to us in Ro 10:14. We must at the same time observe, that the Apostle includes faith in the knowledge of Christ; for he is the living image of the Father, and in him are laid up all the treasures of wisdom and knowledge. As soon, then, as we turn aside from him, we cannot do anything else but wander in error.
24 And he that keepeth his commandments He confirms what I have already stated, that the union we have with God is evident when we entertain mutual love: not that our union begins thereby, but that it cannot be fruitless or without effect whenever it begins to exist. And he proves this by adding a reason, because God does not abide in us, except his Spirit dwells in us. But wherever the Spirit is, he necessarily manifests his power and efficiency. We hence readily conclude, that none abide in God and are united to him, but those who keep his commandments.
When, therefore, he says, and by this we know, the copulative, and, as a reason is here given, is to be rendered, "for," or, "because." But the character of the present reason ought to be considered; for though the sentence in words agrees with that of Paul, when he says that the Spirit testifies to our hearts that we are the children of God, and that we through him cry to God, Abba, Father, yet there is some difference in the sense; for Paul speaks of the certainty of gratuitous adoption, which the Spirit of God seals on our hearts; but John here regards the effects which the Spirit produces while dwelling in us, as Paul himself does, when he says, that those are God's children who are led by the Spirit of God; for there also he is speaking of the mortification of the flesh and newness of life.
The sum of what is said is, that it hence appears that we are God's children, that is, when his Spirit rules and governs our life. John at the same time teaches us, that whatever good works are done by us, proceed from the grace of the Spirit, and that the Spirit is not obtained by our righteousness, but is freely given to us.
---
Footnotes
We might render the fourth verse thus, —
"Every doer of sin, is also the doer of unrighteousness;
for sin is unrighteousness,"
or iniquity, as Calvin renders it.
The word ἀνομία, literally, is lawlessness, but it is never used strictly in this sense either in the Sept or the New Testament. The terms by which it is commonly expressed, are, wickedness, iniquity, transgression, unrighteousness. See 1Jo 3:7. — Ed
"My dear children, let us love, not only by word, or with the tongue, but by work and in truth."
That is, let us not love only by making in words fair promises, or by expressing sympathy with the tongue, but by giving effect to our sympathy by works, and by making our word true, by fulfilling it. Here we find the same arrangement as in many other instances; the "word" has its correspondence in "truth;" and "tongue in "work."
It is justly observed by Macknight, that "the Apostle cannot be supposed to forbid our using affectionate speeches to our brethren in distress But he forbiddeth us to content ourselves with these." — Ed
---
Next: Chapter 4