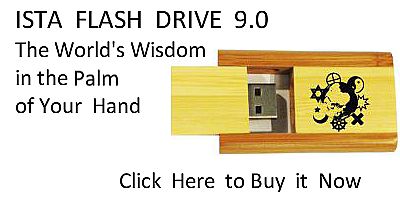 Sacred Texts
Christianity
Calvin
Index
Previous
Next
---
Calvin's Commentaries, Vol. 41: Galatians and Ephesians, tr. by John King, [1847-50], at sacred-texts.com
---
1. Stand fast therefore in the liberty wherewith Christ hath made us free, and be not entangled again with the yoke of bondage.
1. In libertate igitur, qua Christus nos liberavit, state; et ne rursum jugo servitutis implicemini.
2. Behold, I Paul say unto you, that if ye be circumcised, Christ shall profit you nothing.
2. Ecee, ego Paulus denuncio vobis, quod, si circumcidamini, Christus vobis nihil proderit.
3. For I testify again to every man that is circumcised, that he is a debtor to do the whole law.
3. Testificor enim rursum cuivis homini, qui circumciditur, quod debitor sit totius Legis faciendae.
4. Christ is become of no effect unto you, whosoever of you are justified by the law; ye are fallen from grace.
4. Exinaniti estis a Christo, quicunque per Legem justificamini, a gratia excidistis.
5. For we through the Spirit wait for the hope of righteousness by faith.
5. Nos enim Spiritu, ex fide, spem justitiae expectamus.
6. For in Jesus Christ neither circumcision availeth any thing, nor uncircumcision; but faith which worketh by love.
6. Nam in Christo Iesu neque Circumcisio quicquam valet, neque Praeputium; sed fides per dilectionero operans.
1. Stand fast therefore. After having told them that they are the children of the free woman, he now reminds them that they ought not lightly to despise a freedom so precious. And certainly it is an invaluable blessing, in defense of which it is our duty to fight, even to death; since not only the highest temporal considerations, but our eternal interests also, animate us to the contest. 81 Many persons, having never viewed the subject in this light, charge us with excessive zeal, when they see us so warmly and earnestly contending for freedom of faith as to outward matters, in opposition to the tyranny of the Pope. Under this cloak, our adversaries raise a prejudice against us among ignorant people, as if the whole object of our pursuit were licentiousness, which is the relaxation of all discipline. But wise and skillful persons are aware that this is one of the most important doctrines connected with salvation. This is not a question whether you shall eat this or that food, — whether you shall observe or neglect a particular day, (which is the foolish notion entertained by many, and the slander uttered by some,) but what is your positive duty before God, what is necessary to salvation, and what cannot be omitted without sin. In short, the controversy relates to the liberty of conscience, when placed before the tribunal of God.
The liberty of which Paul speaks is exemption from the ceremonies of the law, the observance of which was demanded by the false apostles as necessary. But let the reader, at the same time, remember, that such liberty is only a part of that which Christ has procured for us: for how small a matter would it be, if he had only freed us from ceremonies? This is but a stream, which must be traced to a higher source. It is because
"Christ was made a curse, that he might redeem us
from the curse of the law," (Ga 3:13;)
because he has revolted the power of the law" so far as it held us liable to the judgment of God under the penalty of eternal death; because, in a word, he has rescued us from the tyranny of sin, Satan, and death. Thus, under one department is included the whole class; but on this subject we shall speak more fully on the Epistle to the Colossians.
This liberty was procured for us by Christ on the cross: the fruit and possession of it are bestowed upon us through the Gospel. Well does Paul, then, warn the Galatians, not to be entangled again with the yoke of bondage, — that is, not to allow a snare to be laid for their consciences. For if men lay upon our shoulders an unjust burden, it may be borne; but if they endeavor to bring our consciences into bondage, we must resist valiantly, even to death. If men be permitted to bind our consciences, we shall be deprived of an invaluable blessing, and an insult will be, at the same time, offered to Christ, the Author of our freedom. But what is the force of the word again, in the exhortation, "and be not entangled again with the yoke of bondage?" for the Galatians had never lived under the law. It simply means that they were not to be entangled, as if they had not been redeemed by the grace of Christ. Although the law was given to Jews, not to Gentiles, yet, apart from Christ, neither the one nor the other enjoys any freedom, but absolute bondage.
2. Behold, I Paul. He could not have pronounced a severer threatening than that it would exclude them entirely from the grace of Christ. But what is the meaning of this, that Christ will profit nothing to all who are circumcised? Did Christ profit nothing to Abraham? Nay, it was in order that Christ might profit him that he received circumcision. If we say that it was in force till the coming of Christ, what reply shall we make to the case of Timothy? We must observe, that Paul's reasoning is directed not so properly against the outward rite or ceremony, as against the wicked doctrine of the false apostles, who pretended that it was a necessary part of the worship of God, and at the same time made it a ground of confidence as a meritorious work. These diabolical contrivances made Christ to profit nothing; not that the false apostles denied Christ, or wished him to be entirely set aside, but that they made such a division between his grace and the works of the law as to leave not more than the half of salvation due to Christ. The apostle contends that Christ cannot be divided in this way, and that he "profiteth nothing," unless he is wholly embraced.
And what else do our modern Papists but thrust upon us, in place of circumcision, trifles of their own invention? The tendency of their whole doctrine is to blend the grace of Christ with the merit of works, which is impossible. Whoever wishes to have the half of Christ, loses the whole. And yet the Papists think themselves exceedingly acute when they tell us that they ascribe nothing to works, except through the influence of the grace of Christ, as if this were a different error from what was charged on the Galatians. They did not believe that they had departed from Christ, or relinquished his grace; and yet they lost Christ entirely, when that important part of evangelical doctrine was corrupted.
The expression Behold, I Paul, is very emphatic; for he places himself before them, and gives his name, to remove all appearance of hesitation. And though his authority had begun to be less regarded among the Galatians, he asserts that it is sufficient to put down every adversary.
3. For I testify again. What he now advances is proved by the contradiction involved in the opposite statement. He who is a debtor to do the whole law 82 will never escape death, but will always continue to be held as guilty; for no man will ever be found who satisfies the law. 83 Such being the obligation, the man must unavoidably be condemned, and Christ can render him no service. We see then the contradictory nature of the two propositions, that we are partakers of the grace of Christ, and yet that we are bound to fulfill the whole law. But will it not then follow, that none of the fathers were saved? Will it not also follow that Timothy was ruined, since Paul caused him to be circumcised? (Ac 16:3.) Wo to us then, till we have been emancipated from the law, for subjection is inseparable from circumcision!
It ought to be observed that Paul is accustomed to view circumcision in two different aspects, as every person who has best, owed a moderate degree of attention on his writings will easily perceive. In the Epistle to the Romans, (Ro 4:11,) he calls it "a seal of the righteousness of faith;" and there, under circumcision, he includes Christ and the free promise of salvation. But here he contrasts it with Christ, and faith, and the gospel, and grace, — viewing it simply as a legal covenant, founded on the merit of works.
The consequence is, as we have already said, that he does not always speak about circumcision in the same way; but the reason of the difference must be taken into account. When he views circumcision in its own nature, he properly makes it to be a symbol of grace, because such was the appointment of God. But when he is dealing with the false apostles, who abused circumcision by making it an instrument for destroying the Gospel, he does not there consider the purpose for which it was appointed by the Lord, but attacks the corruption which has proceeded from men.
A very striking example occurs in this passage. When Abraham had received a promise concerning Christ, and justification by free grace, and eternal salvation, circumcision was added, in order to confirm the promise; and thus it became, by the appointment of God, a sacrament, which was subservient to faith. Next come the false apostles, who pretend that it is a meritorious work, and recommend the observance of the law, making a profession of obedience to it to be signified by circumcision as an initiatory rite. Paul makes no reference here to the appointment of God, but attacks the unscriptural views of the false apostles.
It will be objected, that the abuses, whatever they may be, which wicked men commit, do not at all impair the sacred ordinances of God. I reply, the Divine appointment of circumcision was only for a time. After the coming of Christ, it ceased to be a Divine institution, because baptism had suceeeded in its room. Why, then, was Timothy circumcised? Not certainly on his own account, but for the sake of weak brethren, to whom that point was yielded. To show more fully the agreement between the doctrine of the Papists and that which Paul opposes, it must be observed, that the sacraments, when we partake of them in a sincere manner, are not the works of men, but of God. In baptism or the Lord's supper, we do nothing but present ourselves to God, in order to receive his grace. Baptism, viewed in regard to us, is a passive work: we bring nothing to it but faith; and all that belongs to it is laid up in Christ. But what are the views of the Papists? They contrive the opus operatum, 84 by which men merit the grace of God; and what is this, but to extinguish utterly the truth of the sacrament? Baptism and the Lord's supper are retained by us, because it was the will of Christ that the use of them should be perpetual; but those wicked and foolish notions are rejected by us with the strong abhorrence which they deserve.
4. Christ has become of no effect unto you. "If ye seek any part of righteousness in the works of the law, Christ has no concern with you, and ye are fallen from grace." They were not so grossly mistaken as to believe that by the observance of the law alone they were justified, but attempted to mix Christ with the law. In any other point of view, Paul's threatenings would have utterly failed to produce alarm. "What are you doing? You deprive yourselves of every advantage from Christ, and treat his grace as if it were of no value whatever." We see then that the smallest part of justification cannot be attributed to the law without renouncing Christ and his grace.
5. For we through the Spirit. He now anticipates an objection that, might readily occur. "Will circumcision then be of no use?" In Jesus Christ, he replies, it availeth nothing. Righteousness, therefore, depends on faith, and is obtained, through the Spirit, without ceremonies. To wait for the hope of righteousness, is to place our confidence in this or that object, or, to decide from what quarter righteousness is to be expected; though the words probably contain the exhortation, "Let us continue steadfastly in the hope of righteousness which we obtain by faith." When he says that we obtain righteousness by faith, this applies equally to us and to our fathers. All of them, as Scripture testifies, (Heb 11:5,) "pleased God;" but their faith was concealed by the veil of ceremonies, and therefore he distinguishes us from them by the word Spirit, which is contrasted with outward shadows. His meaning therefore is, that all that is now necessary for obtaining righteousness is a simple faith, which declines the aid of splendid ceremonies, and is satisfied with the spiritual worship of God.
6. For in Jesus Christ. The reason why believers now wait for the hope of righteousness through the Spirit is, that in Christ, that is, in the kingdom of Christ, or in the Christian church, circumcision with its appendages is abolished; for, by a figure of speech in which a part is taken for the whole, the word Circumcision is put for ceremonies. While he declares that they no longer possess any influence, he does not admit that they were always useless; for he does not maintain that they were repealed till after the revelation of Christ. This enables us to answer another question, Why does he here speak so contemptuously of circumcision, as if it had been of no advantage? The rank which circumcision once held as a sacrament is not now considered. The question is not what was its value before it had been abolished. But under the kingdom of Christ, he pronounces it to be on a level with uncircumcision, because the coming of Christ has put an end to legal ceremonies.
But faith, which worketh by love. The contrast here introduced, between ceremonies and the exercise of love, was intended to prevent the Jews from thinking too highly of themselves, and imagining that they were entitled to some superiority; for towards the close of the Epistle, instead of this clause, he uses the words, a new creature. (Ga 6:15.) As if he had said, Ceremonies are no longer enjoined by Divine authority; and, if we abound in the exercise of love, all is well. Meanwhile, this does not set aside our sacraments, which are aids to faith but is merely a short announcement of what he had formerly taught as to the spiritual worship of God.
There would be no difficulty in this passage, were it not for the dishonest manner in which it has been tortured by the Papists to uphold the righteousness of works. When they attempt to refute our doctrine, that we are justified by faith alone, they take this line of argument. If the faith which justifies us be that "which worketh by love," then faith alone does not justify. I answer, they do not comprehend their own silly talk; still less do they comprehend our statements. It is not our doctrine that the faith which justifies is alone; we maintain that it is invariably accompanied by good works; only we contend that faith alone is sufficient for justification. The Papists themselves are accustomed to tear faith after a murderous fashion, sometimes presenting it out of all shape and unaccompanied by love, and at other times, in its true character. We, again, refuse to admit that, in any case, faith can be separated from the Spirit of regeneration; but when the question comes to be in what manner we are justified, we then set aside all works.
With respect to the present passage, Paul enters into no dispute whether love cooperates with faith in justification; but, in order to avoid the appearance of representing Christians as idle and as resembling blocks of wood, he points out what are the true exercises of believers. When you are engaged in discussing the question of justification, beware of allowing any mention to be made of love or of works, but resolutely adhere to the exclusive particle. Paul does not here treat of justification, or assign any part of the praise of it to love. Had he done so, the same argument would prove that circumcision and ceremonies, at a former period, had some share in justifying a sinner. As in Christ Jesus he commends faith accompanied by love, so before the coming of Christ ceremonies were required. But this has nothing to do with obtaining righteousness, as the Papists themselves allow; and neither must it be supposed that love possesses any such influence.
7. Ye did run well; who did hinder you that ye should not obey the truth?
7. Currebatis bene. Quis vos impedivit, ne obediretis veritati?
8. This persuasion cometh not of him that calleth you.
8. Persuasio non est ex eo qui vocavit vos.
9. A little leaven leaveneth the whole lump.
9. Modicum fermentum totam massam fermentat.
10. I have confidence in you through the Lord, that ye will be none otherwise minded: but he that troubleth you shall bear his judgment, whosoever he be.
10. Ego persuasus sum Deuteronomy vobis in Domino, quod non aliud sitis sensuri: qui autem turbat vos, portabit judicium, quisquis sit.
11. And I, brethren, if I yet preach circumcision, why do I yet suffer persecution? then is the offence of the cross ceased.
11. Ego autem, fratres, si circumcisionem adhuc praedicem, quid adhuc persequutionem patior? exinanitum est scandalurn crucis.
12. I would they were even cut off which trouble you.
12. Utinam etiam abscindantur, qui vos conturbant.
7. Ye did run well. The censure which the apostle administers for their present departure from the truth is mingled with approbation of their former course, for the express purpose that, by being brought to a sense of shame, they may return more speedily to the right path. The astonishment conveyed in the question, who hindered you? was intended to produce a blush. I have chosen to translate the Greek word πείθσθαι, obey, rather than believe, because, having once embraced the purity of the gospel, they had been led away from a course of obedience.
8. This persuasion cometh not. Having formerly combated them by arguments, he at length pronounces, with a voice of authority, that their persuasion came not from God. Such an admonition would not be entitled to much regard, were it not supported by the authority of the speaker. But Paul, to whom the Galatians had been indebted for the announcement of their Divine calling, was well entitled to address them in this confident language. This is the reason why he does not directly say, from God, but expresses it by a circumlocution, him that hath called you 85 As if he had said, "God is never inconsistent with himself, and he it is who by my preaching called you to salvation. This new persuasion then has come from some other quarter; and if you wish to have it thought that your calling is from God, beware of lending an ear to those who thrust upon you their new inventions." Though the Greek participle καλοῦντος, I acknowledge, is in the present tense, I have preferred translating, who hath called you, in order to remove the ambiguity.
9. A little leaven. This refers, I think, to doctrine, not to men. It guards them against the mischievous consequences which arise from corruption of doctrine, and warns them not to consider it, as is commonly done, to be a matter attended by little or no danger. Satan's stratagem is, that he does not attempt an avowed destruction of the whole gospel, but he taints its purity by introducing false and corrupt opinions. Many persons are thus led to overlook the seriousness of the injury done, and therefore make a less determined resistance. The apostle proclaims aloud that, after the truth of God has been corrupted, we are no longer safe. He employs the metaphor of leaven, which, however small in quantity, communicates its sourness to the whole mass. We must exercise the utmost caution lest we allow any counterfeit to be substituted for the pure doctrine of the gospel.
10. I have confidence in you. All his fierceness is again directed against the false apostles. To them the evil is traced, and on them the punishment is threatened. Good hopes are expressed regarding the Galatians, that they will quickly and readily return to a sincere belief. It gives us courage to learn that good hopes are entertained about us; for we reckon it shameful to disappoint those whose feelings towards us are kind and friendly. But to bring back the Galatians to the pure doctrine of faith, from which they had turned aside, was the work of God. The apostle says that he has confidence in them, ἐν Κυρίῳ, through the Lord, by which he reminds them that repentance is a heavenly gift, and that they must ask it from God.
He that troubleth you 86 The sentiment which he had just delivered is confirmed by thus indirectly imputing the greater part of the blame to those impostors by whom the Galatians had been deceived. From the punishment denounced against them, the Galatians are very nearly exempted. Let all who introduce confusion into churches, who break the unity of faith, who destroy their harmony, lend an ear to this; and if they have any right feeling, let them tremble at this word. God declares, by the mouth of Paul, that none "through whom such offenses come" (Lu 17:1) will pass unpunished. The phrase, whosoever he be, is emphatic; for the high sounding language of the false apostles had terrified the ignorant multitude. It became necessary for Paul to defend his doctrine with corresponding warmth and energy, and not to spare any one who dared to raise his voice against it, however eminent or however distinguished.
11. And I, brethren. This argument, is drawn from the final cause. "It would be completely in my power," he says, "to avoid the displeasure of men, and every kind of danger and persecution, were I only to mix ceremonies with Christ. The earnestness with which I oppose them is not on my own account, nor for my own advantage." But does it therefore follow that his doctrine is true? I answer, proper feelings and pure conscience, when manifested by a teacher, have no small share in obtaining confidence. Besides, it cannot be believed that any man would be so mad as to take measures, of his own accord, for bringing distress upon himself. Lastly, he throws upon his adversaries the suspicion, that, in preaching circumcision, they were more disposed to consult their own ease than to be faithful in the service of Christ. In short, Paul was at the farthest remove from ambition, covetousness, or regard to personal interest, since he despised favor and applause, and exposed himself to the persecutions and fury of the multitude rather than swerve a hair's-breadth from the purity of the gospel.
Then is the offense of the cross ceased. Willingly does Paul, in speaking of the gospel, call it the cross, or the preaching of the cross, when he wishes to bring its poor, simple style, into contrast with the "great swelling words" (Jude 1:16) of human wisdom or righteousness. For the Jews, puffed up with an ill-founded confidence in their righteousness, and the Greeks, with a foolish belief of their wisdom, despised the meanness of the gospel. When therefore he says that now, If the preaching of circumcision be admitted, the offense of the cross will no longer exist, he means that the gospel will meet with no annoyance from the Jews, but will be taught with their entire concurrence. And why? Because they will no longer take offense at a pretended and spurious gospel, gathered out of Moses and out of Christ, but will look with greater indulgence on that mixture which will leave them in possession of their former superiority.
12. Would that they were even cut off. His indignation proceeds still farther, and he prays for destruction on those impostors by whom the Galatians had been deceived. The word, "cut off," appears to be employed in allusion to the circumcision which they pressed. "They tear the church for the sake of circumcision: I wish they were entirely cut off." Chrysostom favors this opinion. But how can such an imprecation be reconciled with the mildness of an apostle, who ought to wish that all should be saved, and that not a single person should perish? So far as men are concerned, I admit the force of this argument; for it is the will of God that we should seek the salvation of all men without exception, as Christ suffered for the sins of the whole world. But devout minds are sometimes carried beyond the consideration of men, and led to fix their eye on the glory of God, and the kingdom of Christ. The glory of God, which is in itself more excellent than the salvation of men, ought to receive from us a higher degree of esteem and regard. Believers earnestly desirous that the glory of God should be promoted, forget men, and forget the world, and would rather choose that the whole world should perish, than that the smallest portion of the glory of God should be withdrawn.
Let us remember, however, that such a prayer as this proceeds from leaving men wholly out of view, and fixing our attention on God alone. Paul cannot be accused of cruelty, as if he were opposed to the law of love. Besides, if a single man or a few persons be brought into comparison, how immensely must the church preponderate! It is a cruel kind of mercy which prefers a single man to the whole church. "On one side, I see the flock of God in danger; on the other, I see a wolf "seeking," like Satan, "whom he may devour." (1Pe 5:8.) Ought not my care of the church to swallow up all my thoughts, and lead me to desire that its salvation should be purchased by the destruction of the wolf? And yet I would not wish that a single individual should perish in this way; but my love of the church and my anxiety about her interests carry me away into a sort of ecstasy, so that I can think of nothing else." With such zeal as this, every true pastor of the church will burn. The Greek word translated "who trouble you," signifies to remove from a certain rank or station. By using the word καὶ, even, he expresses more strongly his desire that the impostors should not merely be degraded, but entirely separated and cut off. 87
13. For, brethren, ye have been called unto liberty; only use not liberty for an occasion to the flesh, but by love serve one another.
13. Vos enim in libertatem vocati estis, fratres; tantum ne libertatem in occasionem detis carni, sed per charitatem servite vobis invicem.
14. For all the law is fulfilled in one word, even in this, Thou shalt love thy neighbour as thyself.
14. Nam tota Lex in uno verbo completur, nempe hoc: Diliges proximum tuum sicut to ipsum.
15. But if ye bite and devour one another, take heed that ye be not consumed one of another.
15. Quodsi alius alium vicissim mordetis et devoratis, videte, ne vicissim alius ab alio consumamini.
16. This I say then, Walk in the Spirit, and ye shall not fulfil the lust of the flesh.
16. Dico autem: Spiritu ambulate; et concupiscentiam carnis non perficietis.
17. For the flesh lusteth against the Spirit, and the Spirit against the flesh: and these are contrary the one to the other: so that ye cannot do the things that ye would.
17. Nam care concupiscit adversus Spiritum; Spiritus antem adversus carnem; haec mutuo inter se adversantur; ut non, qnaecunqne volueritis, eadem faciails.
18. But if ye be led by the Spirit, ye are not under the law.
18. Quod si Spiritu ducimini, non estis sub Lege.
13. Ye have been called to liberty. He now proceeds to show in what way liberty must be used. In the course of expounding the First Epistle to the Corinthians, we have pointed out that liberty is one thing, and that the use of it is another thing. Liberty lies in the conscience, and looks to God; the use of it lies in outward matters, and deals not with God only, but with men. Having exhorted the Galatians to suffer no diminution of their liberty, he now enjoins them to be moderate in the use of it, and lays down as a rule for the lawful use, that it shall not be turned into pretext or occasion for licentiousness. Liberty is not granted to the flesh, which ought rather to be held captive under the yoke, but is a spiritual benefit, which none but pious minds are capable of enjoying.
But by love. The method here explained of restraining liberty from breaking out into wide and licentious abuse is, to have it regulated by love. Let us always remember that the present question is not, in what manner we are free before God, but in what manner we may use our liberty in our intercourse with men. A good conscience submits to no slavery; but to practice outward slavery, or to abstain from the use of liberty, is attended by no danger. In a word, if "by love we serve one another," we shall always have regard to edification, so that we shall not grow wanton, but use the grace of God for his honor and the salvation of our neighbors.
14. For all the law. There is a contrast in this verse, though not plainly stated, yet evidently to be understood, between Paul's exhortation and the doctrine of the false apostles. While they insisted on ceremonies alone, Paul takes a passing glance of the actual duties and exercises of Christians. The present commendation of love is intended to inform the Galatians, that love forms the chief part of Christian perfection. But we must inquire in to the reason why all the precepts of the law are included under love. The law consists of two tables, the first of which instructs us concerning the worship of God and the duties of piety, and the second instructs us concerning the love of our neighbor; for it is ridiculous to make a part the same with the whole. Some avoid this difficulty by reminding us that the first table contains nothing more than to love God with our whole heart. But Paul makes express mention of love to our neighbor, and therefore a more satisfactory solution must be sought.
Piety to God, I acknowledge, ranks higher than love of the brethren; and therefore the observance of the first table is more valuable in the sight of God than the observance of the second. But as God himself is invisible, so piety is a thing hidden from the eyes of men; and, though the manifestation of it was the purpose for which ceremonies were appointed, they are not certain proofs of its existence. It frequently happens, that none are more zealous and regular in observing ceremonies than hypocrites. God therefore chooses to make trial of our love to himself by that love of our brother, which he enjoins us to cultivate. This is the reason why, not here only, but in the Epistle to the Romans, (Rom. 8:8, Rom. 13:10,) love is called "the fulfilling of the law;" not that it excels, but that it proves the worship of God to be real. God, I have said, is invisible; but he represents himself to us in the brethren, and in their persons demands what is due to himself. Love to men springs only from the fear and love of God; and therefore we need not wonder if, by a figure of speech, in which a part is taken for the whole, the effect include under it the cause of which it is the sign. But it would be wrong in any person to attempt to separate our love of God from our love of men.
Thou shalt love thy neighbor. He who loves will render to every man his right, will do injury or harm to no man, will do good, as far as lies in his power, to all; for what else is included in the whole of the second table? This, too, is the argument employed by Paul in his Epistle to the Romans (Ro 13:10.) The word, neighbor, includes all men living; for we are linked together by a common nature, as Isaiah reminds us, "that thou hide not thyself from thine own flesh" (Isa 58:7.) The image of God ought to be particularly regarded as a sacred bond of union; but, for that very reason, no distinction is here made between friend and foe, nor can the wickedness of men set aside the right of nature.
"Thou shalt love thy neighbor as thyself". The love which men naturally cherish toward themselves ought to regulate our love of our neighbor. All the doctors of the Sorbonne 88 are in the habit of arguing that, as the rule is superior to what it directs, the love of ourselves must always hold the first rank. This is not to interpret, but to subvert our Lord's words. They are asses, and have not even a spark of the love of their neighhour; for if the love of ourselves were the rule, it would follow that it is proper and holy, and is the object of the divine approbation. But we shall never love our neighbors with sincerity, according to our Lord's intention, till we have corrected the love of ourselves. The two affections are opposite and contradictory; for the love of ourselves leads us to neglect and despise others, — produces cruelty, covetousness, violence, deceit, and all kindred vices, — drives us to impatience, and arms us with the desire of revenge. Our Lord therefore enjoins that it be changed into the love of our neighbor.
15. But if ye bite and devour one another. From the nature of the subject, as well as from the language employed, we may conjecture that the Galatians had disputes among themselves; for they differed about doctrine. The apostle now demonstrates, from the result, how destructive such proceedings in the church must ultimately prove to be. False doctrine was probably a judgment from heaven upon their ambition, pride, and other offenses. This may be concluded from what frequently happens in the divine dispensations, as well as from an express declaration by the hand of Moses.
"Thou shalt not hearken unto the words of that prophet, or that dreamer of dreams; for the Lord your God proveth you, to know whether ye love the Lord your God with all your heart, and with all your soul." (De 13:3.)
By biting and devouring 89 he means, I think, slanders, accusations, reproaches, and every other kind of offensive language, as well as acts of injustice arising either from fraud or violence. And what is the end of them? To be consumed, while the tendency of brotherly love is to produce mutual protection and kindness. I wish we could always remember, when the devil tempts us to disputes, that the disagreement of members within the church can lead to nothing else than the ruin and consumption of the whole body. How distressing, how mad is it, that we, who are members of the same body, should be leagued together, of our own accord, for mutual destruction!
16. This I say then. Now follows the remedy. The ruin of the church is no light evil, and whatever threatens it must be opposed with the most determined resistance. But how is this to be accomplished? By not permitting the flesh to rule in us, and by yielding ourselves to the direction of the Spirit of God. The Galatians are indirectly told, that they are carnal, destitute of the Spirit of God, and that the life which they lead is unworthy of Christians; for whence did their violent conduct towards each other proceed, but from their being guided by the lust of the flesh? This, he tells them, is an evidence that they do not walk according to the Spirit.
Ye shall not fulfill. We ought to mark the word fulfill; by which he means, that, though the sons of God, so long as they groan under the burden of the flesh, are liable to commit sin, they are not its subjects or slaves, but make habitual opposition to its power. The spiritual man may be frequently assaulted by the lusts of the flesh, but fulfill them, — he does not permit them to reign over him. — On this subject, it will be proper to consult Ro 8
17. For the flesh lusteth. The spiritual life maintained without a struggle. We are here informed of the nature of the difficulty, which arises from our natural inclinations being opposed to the Spirit. The word flesh, as we had occasion to observe, in expounding the Epistle to the Romans, denotes the nature of man; for the limited application of it, which the sophists make to the lower senses, as they are called, is refuted by various passages; and the contrast between the two words puts an end to all doubt. The Spirit denotes the renewed nature, or the grace of regeneration; and what else does the flesh mean, but "the old man?" (Ro 6:6 Eph 4:22 Col 3:9.) Disobedience and rebellion against the Spirit of God pervade the whole nature of man. If we would obey the Spirit, we must labor, and fight, and apply our utmost energy; and we must begin with self-denial. The compliment paid by our Lord to the natural inclinations of men, amounts to this, — that there is no greater agreement between them and righteousness, than between fire and water. Where, then, shall we find a drop of goodness in man's free will? unless we pronounce that to be good which is contrary to the Spirit of God;
"because the carnal mind is enmity against God, for it is not subject to the law of God, neither indeed can be."
(Ro 8:7.)
All the thoughts of the flesh are acts of enmity against God.
So that ye cannot do the things that ye would. This refers, unquestionably, to the regenerate. Carnal men have no battle with depraved lusts, no proper desire to attain to the righteousness of God. Paul is addressing believers. The things that ye would must mean, not our natural inclinations, but the holy affections which God bestows upon us by his grace. Paul therefore declares, that believers, so long as they are in this life, whatever may be the earnestness of their endeavors, do not obtain such a measure of success as to serve God in a perfect manner. The highest result does not correspond to their wishes and desires. I must again refer the reader, for a more extended view of my sentiments on this subject, to the Exposition of the Epistle to the Romans, (See Calvin on Ro 7:15.)
18. But if ye be led by the Spirit. In the way of the Lord believers are apt to stumble. But let them not be discouraged, because they are unable to satisfy the demands of the law. Let them listen to the consolatory declaration of the apostle, which is also found in other parts of his writings, (Ro 6:14,) ye are not under the law. Hence it follows, that the performance of their duties is not rejected on account of their present defects, but is accepted in the sight of God, as if it had been in every respect perfect and complete. Paul is still pursuing the controversy about freedom. The Spirit is elsewhere (Ro 8:15) denominated by him, "the Spirit of adoption;" and when the Spirit makes men free, he emancipates them from the yoke of the law. As if he had said, "Is it your desire instantly to terminate the controversies in which you are now engaged? Walk according to the Spirit. You will then be free from the dominion of the law, which will act only in the capacity of a kind adviser, and will no longer lay a restraint upon your consciences." Besides, when the condemnation of the law is removed, freedom from ceremonies follows as a necessary consequence; for ceremonies mark the condition of a slave.
19. Now the works of the flesh are manifest, which are these; Adultery, fornication, uncleanness, lasciviousness,
19. Manifesta vero sunt opera carnis, quae sunt adulterium, scortatio, immunditia, lascivia,
20. Idolatry, witchcraft, hatred, variance, emulations, wrath, strife, seditions, heresies,
20. Idololatria, veneficium, inimicitiae, contentio, aemulationes, irae, concertationes, seditiones, haereses,
21. Envyings, murders, drunkenness, revellings, and such like: of the which I tell you before, as I have also told you in time past, that they which do such things shall not inherit the kingdom of God.
21. Invidiae, homicidia, ebrietates, comissationes, et his similia; Deuteronomy quibus praedico vobis, quemadmodum et praedixi, quod qui talia agunt regnum Dei haereditate non possidebunt.
19. Now the works of the flesh are manifest. To obey the spirit and to oppose the flesh, are two great objects which have been set before Christians, and for the attainment of which they have been urged to make the most strenuous exertions. In accordance with these views, he now draws a picture both of the flesh and of the spirit. If men knew themselves, they would not need this inspired declaration, for they are nothing but flesh; but such is the hypocrisy belonging to our natural state, we never perceive our depravity till the tree has been fully made known by its fruits. (Mt 7:16; Lu 6:44.)
The apostle therefore now points out to us those sins against which we must fight, in order that we may not live according to the flesh. He does not indeed enumerate them all, and so he himself states at the conclusion of the list; but from those brought forward, the character of the remainder may be easily ascertained. Adultery and fornication are placed first, and next follows uncleanness, which extends to every species of unchastity. Lasciviousness appears to be a subsidiary term, for the Greek word ασέλγεια, which is thus translated, is applied to those who lead wanton and dissolute lives. These four denote sins forbidden by the seventh commandment. The next mentioned is idolatry, which is here employed as a general term for services grossly superstitious and openly practiced.
Seven classes which immediately follow, are closely allied, and another two are afterwards added. Anger and hatred differ chiefly in this, that anger is short, and hatred is lasting. Emulations and envyings are the occasions of hatred; and the following distinction between them is stated by Aristotle, in his second book on Rhetoric: — He who emulates is grieved that another should excel him, not because the virtue or worth of that person, in itself considered, gives him uneasiness, but because he would wish to be superior. The envious man has no desire to excel, but is grieved at the excellence of other men. None, therefore, he tells us, but low and mean persons indulge in envy, while emulation dwells in lofty and heroic minds. Paul declares both to be diseases of the flesh. From anger and hatred arise variance, strife, seditions; and he even traces the consequences so far as to mention murders and witchcraft 90 By revellings, 91 he means a dissolute life, and every kind of intemperance in the gratification of the palate. It deserves notice, that heresies are enumerated among the works of the flesh; for it shows clearly that the word flesh is not confined, as the sophists imagine, to sensuality. What produces heresies but ambition, which deals not with the lower senses, but with the highest faculties of the mind? He says that these works are manifest, so that no man may think that he will gain anything by evading the question; 92 for what avails it to deny that the flesh reigns in us, if the fruit betrays the quality of the tree?
21. Of which I tell you before. By this awful threatening he intended not only to alarm the Galatians, but likewise to glance indirectly at the false apostles, who had laid aside the far more valuable instruction, and spent their time in disputing about ceremonies. He instructs us, by his example, to press those exhortations and threatenings, agreeably to the words of the prophet,
"Cry aloud, spare not; proclaim to my people their sins."
(Isa 58:1)
What can be conceived more dreadful than that men should walk after the flesh, and shut themselves out from the kingdom of God? Who will dare to treat lightly the "abominable things which God hates?" (Jer 44:4.)
But in this way, we shall be told, all are cut off from the hope of salvation; for who is there that is not chargeable with some of those sins? I reply, Paul does not threaten that all who have sinned, but that all who remain impenitent, shall be excluded from the kingdom of God. The saints themselves often fall into grievous sins, but they return to the path of righteousness, "that which they do they allow not," (Ro 7:15,) and therefore they are not included in this catalogue. All threatenings of the judgments of God call us to repentance. They are accompanied by a promise that those who repent will obtain forgiveness; but if we continue obstinate, they remain as a testimony from heaven against us.
They who do such things shall not inherit the kingdom of God. The word κληρονομεῖν signifies to possess by hereditary right; for by no right but that of adoption, as we have seen in other passages, do we obtain eternal life.
22. But the fruit of the Spirit is love, joy, peace, longsuffering, gentleness, goodness, faith,
22. Fructus vero Spiritus est charitas, gaudium, pax, tolerantia, comitas, benignitas, fides,
23. Meekness, temperance: against such there is no law.
23. Mansuetudo, temperantia: adversus ejusmodi non est Lex.
24. And they that are Christ's have crucified the flesh with the affections and lusts.
24. Qui autem Christi sunt carnem crucifixerunt cum affectibus et concupiscentiis.
25. If we live in the Spirit, let us also walk in the Spirit.
25. Si vivimus Spiritu, etiam Spiritu ambulemus.
26. Let us not be desirous of vain glory, provoking one another, envying one another.
26. Ne sinms inanis gloriae cupidi, invicem provocantes, invicem invidentes.
22. But the fruit 93 of the Spirit. In the former part of the description he condemned the whole nature of man as producing nothing but evil and worthless fruits. He now informs us that all virtues, all proper and well regulated affections, proceed from the Spirit, that is, from the grace of God, and the renewed nature which we derive from Christ. As if he had said, "Nothing but what is evil comes from man; nothing good comes but from the Holy Spirit." There have often appeared in unrenewed men remarkable instances of gentleness, integrity, temperance, and generosity; but it is certain that all were but specious disguises. Curius and Fabrieius were distinguished for courage, Cato for temperance, Scipio for kindness and generosity, Fabius for patience; but it was only in the sight of men, and as members of civil society, that they were so distinguished. In the sight of God nothing is pure but what proceeds from the fountain of all purity.
Joy does not here, I think, denote that "joy in the Holy Ghost" (Ro 14:17,) of which he speaks elsewhere, but that cheerful behavior towards our fellow-men which is the opposite of moroseness. Faith means truth, and is contrasted with cunning, deceit, and falsehood, as peace is with quarrels and contentions. Long-suffering is gentleness of mind, which disposes us to take everything in good part, and not to be easily offended. The other terms require no explanation, for the dispositions of the mind must be learned from the outward conduct.
But if spiritual men are known by their works, what judgment, it will be asked, shall we form of wicked men and idolaters, who exhibited an illustrious resemblance of all the virtues? for it is evident from their works that they were spiritual. I reply, as all the works of the flesh do not appear openly in a carnal man, but his carnaltry is discovered by one or another vice, so a single virtue will not entitle us to conclude that a man is spiritual. Sometimes it will be made evident, by other vices, that sin reigns in him; and this observation may be easily applied to all the cases which I have enumerated.
23. Against such there is no law. Some understand these words as meaning simply that the law is not directed against good works, "from evil manners have sprung good laws." But Paul's real meaning is deeper and less obvious; namely, that, where the Spirit reigns, the law has no longer any dominion. By moulding our hearts to his own righteousness, the Lord delivers us from the severity of the law, so that our intercourse with himself is not regulated by its covenant, nor our consciences bound by its sentence of condemnation. Yet the law continues to teach and exhort, and thus performs its own office; but our subjection to it is withdrawn by the Spirit of adoption. He thus ridicules the false apostles, who, while they enforced subjection to the law, were not less eager to release themselves from its yoke. The only way, he tells us, in which this is accomplished, is, when the Spirit of God obtains dominion, from which we are led to conclude that they had no proper regard to spiritual righteousness.
24. And they that are Christ's. He adds this, in order to show that all Christians have renounced the flesh, and therefore enjoy freedom. While he makes this statement, the apostle reminds the Galatians what true Christianity is, so far as relates to the life, and thus guards them against a false profession of Christianity. The word crucified is employed to point out that the mortification of the flesh is the effect of the cross of Christ. This work does not belong to man. By the grace of Christ
"we have been planted together in the likeness of his death" (Ro 6:5,)
that we no longer might live unto ourselves. If we are buried with Christ, by true self-denial, and by the destruction of the old man, we shall then enjoy the privilege of the sons of God. The flesh is not yet indeed entirely destroyed; but it has no right to exercise dominion, and ought to yield to the Spirit. The flesh and its lusts are a figure of speech of exactly the same import with the tree and its fruits. The flesh itself is the depravity of corrupt nature, from which all evil actions proceed. (Mt 15:19; Mr 7:21.) Hence it follows, that the members of Christ have cause to complain, if they are still held to be in bondage to the law, from which all who have been regenerated by his Spirit are set free.
25. If we live in the Spirit. According to his usual custom, the apostle draws from the doctrine a practical exhortation. The death of the flesh is the life of the Spirit. If the Spirit of God lives in us, let him govern our actions. There will always be many persons daring enough to make a false boast of living in the Spirit, but the apostle challenges them to a proof of the fact. As the soul does not remain idle in the body, but gives motion and rigour to every member and part, so the Spirit of God cannot dwell in us without manifesting himself by the outward effects. By the life is here meant the inward power, and by the walk the outward actions. The metaphorical use of the word walk, which frequently occurs, describes works as evidences of the spiritual life.
26. Let us not be desirous of vain-glory, The special exhortations which were addressed to the Galatians were not more necessary for them than they are adapted to our own time. Of many evils existing in society at large, and particularly in the church, ambition is the mother. Paul therefore directs us to guard against it, for the vain-glory (κενοδοξία) of which he speaks is nothing else than ambition, (filimia,) or the desire of honor, by which every one desires to excel all others. The heathen philosophers do not condemn every desire of glory; but among Christians, whoever is desirous of glory departs from true glory, and therefore is justly charged with idle and foolish ambition. It is not lawful for us to glow but in God alone. Every other kind of glorying is pure vanity. Mutual provocations and envyings are the daughters of ambition. He who aspires to the highest rank must of necessity envy all others, and disrespectful, biting, stinging language is the unavoidable consequence.
---
Footnotes
---
Next: Chapter 6