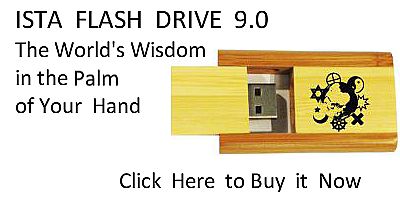 Sacred Texts
Christianity
Calvin
Index
Previous
Next
---
Calvin's Commentaries, Vol. 34: John, Part I, tr. by John King, [1847-50], at sacred-texts.com
---
1. And after these things Jesus walked in Galilee; for he did not wish to walk in Judea, because the Jews sought to kill him. 2. And the setting up of tabernacles, a feast of the Jews, was at hand. 3. His brethren therefore said to him, Depart hence, and go away into Judea, that thy disciples also may see the works which thou dost. 4. For no man doth any thing in secret, and seeketh to become known; if thou dost these things, show thyself to the world. 5. For even his brethren did not believe in him. 6. Jesus therefore said to them, My time is not yet come, but your time is always ready. 7. The world cannot hate you, but me it hateth, because I testify of it that its works are evil. 8. Go you up to this feast. I go not up yet to this feast, because my time is not yet completed.
1. Jesus walked in Galilee. The Evangelist appears not to pursue a continued narrative, but to select out of what occurred at different times those events which were worthy of being related. He says that Christ sojourned for a time in Galilee, because he could not remain in safety anywhere among the Jews. If any person think it strange that Christ sought a place of concealment, who, by the mere act of his will, could break and render powerless all the efforts of his enemies, it is easy to reply, that he remembered the commission which he had received from the Father, and determined to confine himself within the limits which belonged to him as man; for,
having taken upon him the form of a servant,
he emptied himself, till the Father exalted him,
(Php 2:6-8.)
If it be objected that, as he knew the time of his death, which had been foreordained and determined in the purpose of God, 178 he had no reason for avoiding it, the former solution applies here also; for he conducted himself as a man who was liable to dangers, and, therefore, it was not proper that he should throw himself at random into dangerous situations. In encountering dangers, it is not our business to inquire what God has determined respecting us in his decree, but what he commands and enjoins on us, what our office requires and demands, and what is the proper method of regulating our life. Besides, while Christ avoided dangers, he did not turn aside a hairsbreadth from the course of duty; for to what purpose would life be maintained and defended, but that we may serve the Lord? We ought always to take care, therefore, that we do not, for the sake of life, lose the reasons for living. When a small and despised corner of Galilee grants a lodging to Christ, whom Judea cannot endure, we learn from it that piety and the fear of God are not always to be found in the chief places of the Church.
2. Now a feast of the Jews was at hand. Though I do not affirm it, yet it is probable that this happened during the second year after Christ's baptism. As to this feast, which the Evangelist mentions, it is not necessary at present to say much. For what purpose and use it was enjoined, Moses shows, (Le 23:34.) It was, that by this annual ceremony the Jews might call to remembrance, that their fathers lived forty years in tabernacles, when they had no houses, that they might thus celebrate the grace of God displayed in their deliverance. We have formerly said that there were two reasons why Christ came to Jerusalem during this feast. One was, that, being subject to the Law, in order to redeem us all from its bondage, he wished to omit no part of the observation of it; and the other was, that, amidst a numerous and extraordinary assemblage of people, he had a better opportunity of advancing the Gospel. But now the Evangelist relates that Christ kept himself in retirement at Galilee, as if he did not intend to come to Jerusalem.
3. His brethren therefore said to him. Under the word brethren the Hebrews include all cousins and other relations, whatever may be the degree of affinity. He says that they mocked at Christ, because he shunned to be seen or known, and concealed himself in a mean and despised district of Judea. There is reason to doubt, however, if they were excited by ambition to desire that Christ should obtain celebrity. But granting this, still it is evident that they ridicule him, because they do not think that his conduct is rational and judicious; and they even upbraid him with folly, because, while he wishes to be something, he wants confidence in himself, and does not venture to appear openly before men. When they say, that thy disciples also may see, they mean not only his domestics, but all those whom he wished to procure out of the whole nation; for they add, "Thou wishest to be known by all, and yet thou concealest thyself."
4. If thou dost these things; that is, if thou aspirest to such greatness that all may applaud thee, direct towards thee the eyes of all. And they add, show thyself to the world, using the word world, as contrasted with the small number of persons among whom he was spending his time without honor. We might also draw from it another meaning. "If thou dost these things, that is, since thou art endued with so great power as to procure reputation for thyself by miracles, do not throw them away; for all that has been given to thee by God thou spendest here to no purpose, because there are none to bear thee testimony, or to hold thee in just estimation." Hence we perceive how great is the indolence of men in considering the works of God; for the relations of Christ would never have spoken in this manner, if they had not — as it were — trampled under foot the manifest proofs of his Divine power, which they ought to have beheld with the greatest admiration and reverence. What is here told us concerning Christ happens in daily experience, that the children of God suffer greater annoyance from their near relations than from strangers; for they are instruments of Satan which tempt, sometimes to ambition, and sometimes to avarice, those who desire to serve God purely and faithfully. But such Satans receive a vigorous repulse from Christ, who thus instructs us by his example, that we ought not to yield to the foolish wishes of brethren or relations. 179
5. For even his brethren did not believe in him. Hence we infer how small is the value of carnal relationship; for the Holy Spirit stamps with a perpetual mark of infamy the relations of Christ, because, though convinced by the testimonies of so many works, they did not even then believe. Therefore, whosoever wishes to be thought to be in Christ, as Paul says, let him be a new creature, (2Co 5:17; Ga 6:15;) for they who dedicate themselves wholly to God obtain the place of father, and mother, and brethren to Christ, and all others he utterly disavows, (Mt 12:50.) So much the more ridiculous is the superstition of Papists, who, disregarding everything else in the Virgin Mary, extol her only on the ground of relationship, bestowing on her the title of the Mother of Christ, 180 as if Christ himself had not reproved the woman who exclaimed from the midst of the crowd,
Blessed is the womb that bore thee, and the breasts that suckled thee; for Christ replied, Nay, rather, blessed are they who hear the word of God,
(Luke 11:27, 28.)
6. My time is not yet come. There are some who erroneously interpret this as referring to the time of his death, for it denotes the time of his setting out on the journey to go to the feast. 181 He assures them that, in this respect, he differs from his relations. They may freely and without danger appear, at all hours, before the world, because the world is friendly and favorable to them; but he is in dread of his person, and justly, because the world is his mortal enemy. By these words he means that they do wrong in giving advice on a matter which they do not understand.
7. The world cannot hate you. When he says that the world cannot hate them, he reproves them for being altogether carnal; for peace with the world can only be purchased by a wicked consent to vices and to every kind of wickedness.
But me it hateth, because I testify. The world here denotes men who are not born again, who retain their natural disposition; and accordingly he declares that all who have not yet been regenerated by the Spirit are Christ's adversaries. And why? Because he condemns their works And if we acquiesce in the decision of Christ, we are under the necessity of acknowledging that the whole nature of man is so sinful and wicked, that nothing right, or sincere, or good, can proceed from it. This is the only reason why any of us is pleased with himself, so long as he is in his natural state.
Because I testify of it, that its works are evil. When Christ says that the world hateth him on this account, he means that the Gospel cannot be faithfully preached without summoning the whole world, as guilty, to the judgment-seat of God, that flesh and blood may thus be crushed and reduced to nothing, according to that saying,
When the Spirit shall come, he will reprove the world of sin,
(Joh 16:8.)
We learn from it also, that so great is the pride natural to men, that they flatter and applaud themselves in their vices; for they would not kindle into rage, when they are reproved, were it not that they are blinded by excessive love of themselves, and on that account flatter themselves in their sins. Even among the vices of men, the chief and most dangerous is pride and arrogance. The Holy Spirit alone softens us, so as to endure reproofs patiently, and thus to offer ourselves willingly to be slain by the sword of the Church.
9. And having said these things, he remained in Galilee. 10. And when his brethren had gone up, then he also went up to the feast, not openly, but, as it were, in secret. 11. The Jews therefore sought him at the feast, and said, Where is he? 12. And there was much murmuring concerning him among the crowds; for some said, He is a good man, and others said, No, but he seduceth the multitude. 13. Yet no man spoke openly about him for fear of the Jews.
9. He remained in Galilee. The Evangelist here places before our eyes the cousins of our Lord Jesus Christ, 182 who, in compliance with ordinary customs, pretend to worship God, but yet are on friendly terms with unbelievers, and therefore walk without any alarm. On the other hand, he places before our eyes Christ himself, who hated by the world, comes secretly into the city, till the necessity arising out of his office compels him to show himself openly. But if there be nothing more wretched than to be separated from Christ, accursed be that peace which costs so high a price as to leave and abandon the Son of God. 183
11. The Jews therefore sought him. Here we ought to consider what was the condition of the Church. For the Jews, at that time, gaped for the promised redemption like hungry men; yet, when Christ appears to them, they remain in suspense. Hence arose that murmuring and that variety of opinions. That they whisper secretly is an indication of the tyranny which the priests and scribes exercised over them. It is a shocking exhibition, indeed, that this Church, which was at that time the only Church on earth, is here represented to us as a confused and shapeless chaos. 184 They who rule, instead of pastors, hold the people oppressed by fear and terror, and throughout the whole body there is shameful desolation and lamentable disorder. By the Jews he means the common people, who, having been accustomed for two years to hear Christ, inquire about him, because he does not appear according to his custom. For when they say, Where is he? they describe a man whom they knew, and yet that word shows that they had not yet been earnestly moved, and that they always remained in doubt and suspense.
12. And there was much murmuring. He means that, wherever men were collected in crowds, as usually happens in large assemblies, they held secret conversations about Christ. The diversity of opinion, which is here related, proves that it is not a new evil, that men should differ in their opinions about Christ, even in the very bosom of the Church. And as we do not hesitate to receive Christ, who was formerly condemned by the greater part of his own nation, so we ought to be armed with the same kind of shield, that the dissensions which we see daily may not disturb us. Again, we may perceive how great is the rashness of men in the things of God. In a matter of no importance, they would not have taken so great liberty, but when the question relates to the Son of God and to his most holy doctrine, they immediately hasten to give judgment respecting it. So much the greater moderation ought we to maintain, that we may not thoughtlessly condemn our life with the eternal truth of God. And if the world holds us for impostors, let us remember that these are the marks and brands of Christ, provided that we show, at the same time, that we are faithful. This passage shows likewise that in a great multitude, even when the whole body is in a state of confusion, there are always some who think aright; but those few persons, whose minds are well regulated, are swallowed up by the multitude of those whose understandings are bewildered.
13. Yet no man spoke openly of him for fear of the Jews. By the Jews he here means the rulers, who had the government in their hands. They burned with such hatred against Christ, that they did not permit a word to be uttered on either side. Not that they were displeased at any reproaches which were heaped upon him, but because they could discover no better expedient than that his name should be buried in oblivion. Thus the enemies of the truth, after having found that they gain nothing by their cruelty, desire nothing more than to suppress the remembrance of him, and this object alone they strive to attain. That all were silent, being subdued by fear, was a proof of gross tyranny, as I have already said; for as unbridled licentiousness has no place in a well-regulated Church, so when all freedom is held oppressed by fear, it is a most wretched condition. But the power of our Lord Jesus Christ shone forth with greater and more wonderful brightness, when — causing himself to be heard amidst armed foes, and amidst their furious resentment, and under so formidable a government — he openly maintained and asserted the truth of God.
14. And about the middle of the feast, Jesus went up into the temple, and taught. 15. And the Jews wondered, saying, How doth this man know letters, since he did not learn them? 16. Jesus answered them, and said, My doctrine is not mine, but that of him who sent me. 17. If any man wish to do his will, he shall know of the doctrine, if it be of God, or if I speak from myself. 18. He who speaketh from himself seeketh his own glory; but he who seeketh the glory of him who sent him is true, and there is no unrighteousness in him. 19. Did not Moses give you the law, and not one of you keepeth the law? Why do you seek to kill me?
14. Jesus went up into the temple. We now see that Christ was not so much afraid as to desist from the execution of his office; for the cause of his delay was, that he might preach to a very large assembly. We may sometimes, therefore, expose ourselves to dangers, but we ought never to disregard or omit a single opportunity of doing good. As to his teaching in the temple, he does so according to the ancient ordinance and custom; for while God commanded so many ceremonies, he did not choose that his people should be occupied with cold and useless spectacles. That their usefulness might be known, it was necessary that they should be accompanied by doctrine; and in this manner, external rites are lively images of spiritual things, when they take their shape from the word of God. But almost all the priests being at that time dumb, and the pure doctrine being corrupted by the leaven and false inventions of the scribes, Christ undertook the office of a teacher; and justly, because he was the great High Priest, as he affirms shortly afterwards, that he attempts nothing but by the command of the Father.
15. And the Jews wondered Those who think that Christ was received in such a manner as to be esteemed and honored are mistaken; for the wonder or astonishment of the Jews is of such a nature, that they seek occasion from it to despise him. For such is the ingratitude of men that, in judging of the works of God, they always seek deliberately an occasion of falling into error. If God acts by the usual means and in the ordinary way, those means which are visible to the eyes are — as it were — veils which hinder us from perceiving the Divine hand; and therefore we discern nothing in them but what is human. But if an unwonted power of God shines above the order of nature and the means generally known, we are stunned; and what ought to have deeply affected all our senses passes away as a dream. For such is our pride, that we take no interest in any thing of which we do not know the reason.
How doth this man know letters? It was an astonishing proof of the power and grace of God, that Christ, who had not been taught by any master, was yet eminently distinguished by his knowledge of the Scriptures; and that he, who had never been a scholar, should be a most excellent teacher and instructor. But for this very reason the Jews despise the grace of God, because it exceeds their capacity. Admonished by their example, therefore, let us learn to exercise deeper reverence for God than we are wont to do in the consideration of his works.
16. My doctrine is not mine. Christ shows that this circumstance, which was an offense to the Jews, was rather a ladder by which they ought to have risen higher to perceive the glory of God; as if he had said, "When you see a teacher not trained in the school of men, know that I have been taught by God." For the reason why the Heavenly Father determined that his Son should go out of a mechanic's workshop, rather than from the schools of the scribes, was, that the origin of the Gospel might be more manifest, that none might think that it had been fabricated on the earth, or imagine that any human being was the author of it. Thus also Christ chose ignorant and uneducated men to be his apostles, and permitted them to remain three years in gross ignorance, that, having instructed them in a single instant, he might bring them forward as new men, and even as angels who had just come down from heaven.
But that of him who sent me. Meanwhile, Christ shows whence we ought to derive the authority of spiritual doctrine, from God alone. And when he asserts that the doctrine of his Father is not his, he looks to the capacity of the hearers, who had no higher opinion of him than that he was a man. By way of concession, therefore, he allows himself to be reckoned different from his Father, but so as to bring forward nothing but what the Father had enjoined. The amount of what is stated is, that what he teaches in the name of his Father is not a doctrine of men, and did not proceed from men, so as to be capable of being despised with impunity. We see by what method he procures authority for his doctrine. It is by referring it to God as its Author. We see also on what ground, and for what reason, he demands that he shall be heard. It is, because the Father sent him to teach. Both of these things ought to be possessed by every man who takes upon himself the office of a teacher, and wishes that he should be believed.
17. If any man wish to do his will. He anticipates the objections that might be made. For since he had many adversaries in that place, some one might readily have murmured against him in this manner: "Why dost thou boast to us of the name of God? For we do not know that thou hast proceeded from him. Why, then, dost thou press upon us that maxim, which we do not admit to thee, that thou teachest nothing but by the command of God?" Christ, therefore, replies that sound judgment flows from fear and reverence for God; so that, if their minds be well disposed to the fear of God, they will easily perceive if what he preaches be true or not. He likewise administers to them, by it, an indirect reproof; for how comes it that they cannot distinguish between falsehood and truth, 185 but because they want the principal requisite to sound understanding, namely, piety, and the earnest desire to obey God?
This statement is highly worthy of observation. Satan continually plots against us, and spreads his nets in every direction, that he may take us unawares by his delusions. Here Christ most excellently forewarns us to beware of exposing ourselves to any of his impostures, assuring us that if we are prepared to obey God, he will never fail to illuminate us by the light of his Spirit, so that we shall be able to distinguish between truth and falsehood. Nothing else, therefore, hinders us from judging aright, but that we are unruly and headstrong; and every time that Satan deceives us, we are justly punished for our hypocrisy. In like manner Moses gives warning that, when false prophets arise, we are tried and proved by God; for they whose hearts are right will never be deceived, (De 13:3.) Hence it is evident how wickedly and foolishly many persons in the present day, dreading the danger of falling into error, by that very dread shut the door against all desire to learn; as if our Savior had not good ground for saying,
Knock, and it shall be opened to you, (Mt 7:7.)
On the contrary, if we be entirely devoted to obedience to God, let us not doubt that He will give us the spirit of discernment, to be our continual director and guide. If others choose to waver, they will ultimately find how flimsy are the pretences for their ignorance. And, indeed, we see that all who now hesitate, and prefer to cherish their doubt rather than, by reading or hearing, to inquire earnestly where the truth of God is, have the hardihood to set God at defiance by general principles. One man will say that he prays for the dead, because, distrusting his own judgment, he cannot venture to condemn the false doctrines invented by wicked men about purgatory; and yet he will freely allow himself to commit fornication. Another will say that he has not so much acuteness as to be able to distinguish between the pure doctrine of Christ and the spurious contrivances of men, but yet he will have acuteness enough to steal or commit perjury. In short, all those doubters, who cover themselves with a veil of doubt in all those matters which are at present the subject of controversy, display a manifest contempt of God on subjects that are not at all obscure.
We need not wonder, therefore, that the doctrine of the Gospel is received by very few persons in the present day, since there is so little of the fear of God in the world. Besides, these words of Christ contain a definition of true religion; that is, when we are prepared heartily to follow the will of God, which no man can do, unless he has renounced his own views.
Or if I speak from myself. We ought to observe in what manner Christ wishes that a judgment should be formed about any doctrine whatever. He wishes that what is from God should be received without controversy, but freely allows us to reject whatever is from man; for this is the only distinction that he lays down, by which we ought to distinguish between doctrines.
18. He who speaketh from himself. Hitherto he has showed that there is no other reason why men are blind, but because they are not governed by the fear of God. He now puts another mark on the doctrine itself, by which it may be known whether it is of God or of man. For every thing that displays the glory of God is holy and divine; but every thing that contributes to the ambition of men, and, by exalting them, obscures the glory of God, not only has no claim to be believed, but ought to be vehemently rejected. He who shall make the glory of God the object at which he aims will never go wrong; he who shall try and prove by this touchstone what is brought forward in the name of God will never be deceived by the semblance of right. We are also reminded by it that no man can faithfully discharge the office of teacher in the Church, unless he be void of ambition, and resolve to make it his sole object to promote, to the utmost of his power, the glory of God. When he says that there is no unrighteousness in him, he means that there is nothing wicked or hypocritical, but that he does what becomes an upright and sincere minister of God.
19. Did not Moses give you the Law? The Evangelist does not give a full and connected narrative of the sermon delivered by Christ, but only a brief selection of the principal topics, which contain the substance of what was spoken. The scribes mortally hated him, 186 and the priests had been kindled into rage against him, because he had cured a paralytic; and they professed that this arose from their zeal for the Law. To confute their hypocrisy, he reasons, not from the subject, but from the person. All of them having freely indulged in their vices, as if they had never known any law, he infers from it that they are not moved by any love or zeal for the Law. True, this defense would not have been sufficient to prove the point. Granting that — under a false pretense — they concealed their wicked and unjust hatred, still it does not follow that Christ did right, if he committed any thing contrary to the injunction of the Law; for we must not attempt to extenuate our own blame by the sins of others.
But Christ connects here two clauses. In the former, he addresses the consciences of his enemies, and, since they proudly boasted of being defenders of the Law, he tears from them this mask; for he brings against them this reproach, that they allow themselves to violate the Law as often as they please, and, therefore, that they care nothing about the Law. Next, he comes to the question itself, as we shall afterwards see; so that the defense is satisfactory and complete in all its parts. Consequently, the amount of this clause is, that no zeal for the Law exists in its despisers. Hence Christ infers that something else has excited the Jews to so great rage, when they seek to put him to death. In this manner we ought to drag the wicked from their concealments, whenever they fight against God and sound doctrine, and pretend to do so from pious motives.
Those who, in the present day, are the fiercest enemies of the Gospel and the most strenuous defenders of Popery, have nothing more plausible to urge in their behalf than that they are excited by ardor of zeal. But if their life be narrowly examined, they are all filled with base crimes, and openly mock at God. Who knows not that the Pope's court is filled with Epicureans? 187 And as to Bishops and Abbots, have they as much modesty as to conceal their baseness, that some appearance of religion may be observed in them? Again, as to monks and other brawlers, are they not abandoned to all wickedness, to uncleanness, covetousness, and every kind of shocking crimes, so that their life cries aloud that they have altogether forgotten God? And now that they are not ashamed to boast of their zeal for God and the Church, ought we not to repress them by this reply of Christ?
20. The multitude answered, and said, Thou hast a devil; who seeketh to kill thee? 21. Jesus answered, and said to them, I have done one work, and you all wonder. 22. Therefore Moses gave you circumcision, not because it is of Moses, but of the fathers, and on the Sabbath you circumcise a man. 23. If a man receives circumcision on the Sabbath, that the law of Moses may not be broken, are you offended at me, because I have completely cured a man on the Sabbath? 24. Judge not according to the appearance, but judge right judgment.
20. Thou hast a devil. The meaning is, "Thou art mad;" for it was a customary phrase among the Jews, who had been trained to the doctrine that, when men are excited to rage, or when they have lost sense and reason, they are tormented by the devil. And, indeed, as gentle and moderate chastisements are God's fatherly rods, so when He treats us with greater harshness and severity, He appears not to strike us with his own hand, but rather to employ the devil as the executioner and minister of his wrath. Again, the multitude reproach Christ with simplicity; for the common people were not acquainted with the intentions of the priests. Those foolish men, therefore, ascribe it to madness, when Christ complains that they are endeavoring to put him to death. We learn from it that we ought to be exceedingly cautious not to form an opinion about subjects which we do not understand; but, if it ever happens that we are rashly condemned by ignorant men, mildly to digest such an affront.
21. I have done one work. Now, leaving their persons, he begins to speak of the fact; for he proves that the miracle which he performed is not inconsistent with the Law of God. When he says that he has done one work, the meaning is, that it is only of a single crime that he is held guilty, or that it is only for a single work that he is blamed, which is, that he cured a man on the day of Rest; 188 but that they, on every day of Rest, do many works of the same, or a similar description, and do not reckon them criminal; for not a day of Rest passed on which there were not many infants circumcised in Judea. By this example he defends his action, although he does not merely argue from what is similar, but draws a comparison between the greater and the less. There was this similarity between circumcision and the cure of the paralytic, that both were works of God; but Christ maintains that the latter is more excellent, because the benefit of it extends to the whole man. Now if he had merely cured the man of bodily disease, the comparison would not have been applicable; for circumcision would have greater excellence as to the cure of the soul. Christ, therefore, connects the spiritual advantage of the miracle with the outward benefit granted to the body; and on this account he justly prefers to circumcision the entire cure of a man.
There might also be another reason for the comparison, namely, that the sacraments are not always attended by power and efficacy, while Christ wrought efficaciously in curing the paralytic. But I prefer the former exposition, that the Jews maliciously and slanderously blame a work, in which the grace of God shines more illustriously than in circumcision, on which they bestow so much honor that they think the Sabbath is not violated by it. And you all wonder The wonder, of which he speaks, means that what Christ had done caused this murmur, because they thought that he had ventured to do more than was lawful.
22. Therefore Moses gave you circumcision The particle therefore appears to be unsuitable; and, accordingly, some take διὰ τούτο (on this account, or therefore) in the sense of διὰ τούτο, (because;) but the Greek syntax is unfavourable to their opinion. 189 I explain it simply as meaning, that circumcision was enjoined in such a manner that the practice of that symbolical rite was necessary even on the Sabbath-day Therefore, says he; that is, it has in this manner been sufficiently demonstrated to them, that the worship of the Sabbath is not violated by the works of God. And although Christ accommodates the instance of circumcision to the present subject, yet he immediately makes use of a correction, when he says, that Moses was not the first minister of circumcision. But it was enough for his purpose, that Moses, who so rigidly demanded the keeping of the Sabbath, commanded that infants should be circumcised on the eighth day, even though it should fall on the day of Rest 190
24. Judge not according to the appearance. Having concluded his defense, he likewise administers a reproof on this ground, that they are carried away by wicked dispositions, and do not form a judgment according to the fact and the matter in hand. Circumcision was properly held by them in reverence; and when it was performed on the Sabbath-day, they knew that the Law was not violated by it, because the works of God agree well with each other. Why do they not arrive at the same conclusion as to the work of Christ, but because their minds are preoccupied by a prejudice which they have formed against his person? Judgment, therefore, will never be right, unless it be regulated by the truth of the fact; for as soon as persons appear in public, they turn their eyes and senses on them, so that the truth immediately vanishes. While this admonition ought to be observed in all causes and affairs, it is peculiarly necessary when the question relates to the heavenly doctrine; for there is nothing to which we are more prone than to dislike that doctrine on account of the hatred or contempt of men.
25. Some of the inhabitants of Jerusalem therefore said, Is not this he whom they seek to kill? 26. And, lo, he speaketh boldly, and they say nothing to him. Do the rulers actually know that this is truly the Christ? 27. But we know whence this man is; but when Christ shall come, no man will know whence he is. 28. Jesus therefore exclaimed in the temple, teaching and saying, You both know me, and you know whence I am; and I did not come of myself, but he who sent me is true, whom you know not. 29. But I know him, for I am from him, and he hath sent me. 30. Therefore they sought to seize him; but no man laid hands on him, because his hour was not yet come.
25. Some of the inhabitants of Jerusalem; that is, those to whom the rulers had communicated their plots, and who knew how much Christ was hated; for the people at large — as we saw lately — looked upon this as a dream, or as madness. Those persons, therefore, who knew with what inveterate rage the rulers of their nation burned against Christ, have some reason for wondering that, while Christ in the temple not only converses openly but preaches freely, the rulers say nothing to him. But they err in this respect, that in a miracle altogether Divine they do not take into account the providence of God. Thus carnal men, whenever they behold any unusual work of God, do indeed wonder, but no consideration of the power of God ever enters into their mind. But it is our duty to examine more wisely the works of God; and especially when wicked men, with all their contrivances, do not hinder the progress of the Gospel so much as they would desire, we ought to be fully persuaded that their efforts have been rendered fruitless, because God, by interposing his word, has defeated them.
27. But we know whence this man is. Here we see not only how great is the blindness of men, when they ought to judge about the things of God, but this vice is almost natural to them, to be ingenious in contriving what may hinder them from arriving at the knowledge of the truth. It is frequently, indeed, from the craft of Satan that offenses arise, which cause many to turn away from Christ; but though the road were plain and smooth, every man would contrive an offense for himself. So long as the rulers were opposed to Christ, their unbelief would of itself have kept back this multitude; but when that obstacle has been removed, they contrive a new reason for themselves, that they may not come to the faith. And even though it were proper that they should be influenced by the example of their rulers, they are so far from following what is right, that they willingly stumble at the first step. Thus it frequently happens, that men who had begun well fall away quickly, unless the Lord conduct them to the very end of their career.
But when Christ shall come. The argument by which they obstruct their own progress is this: "The Prophets have testified that the origin of Christ will be unknown. Now we know whence this man is, and therefore we cannot reckon him to be the Christ." Hence we are reminded how pernicious it is to mangle the Scriptures, and even Christ himself, so as not to admit more than the half of him. God promised that the Redeemer would be of the seed of David; but he frequently claims this office as peculiar to himself; therefore, he must have been God manifested in the flesh, that he might be the Redeemer of his Church. Thus Micah points out the place where Christ would be born. Out of thee, Bethlehem, he says, a Prince shall come, to govern my people But, immediately afterwards, he speaks of another going forth which is far loftier, and then he says that it is hidden and secret, (Mic 5:2.) Yet those wretched men, when they perceived in Christ nothing but what is liable to contempt, draw the absurd conclusion, that he is not the person who had been promised. On the mean condition of Christ in the flesh let us therefore learn to look in such a manner, that this state of humiliation, which is despised by wicked men, may raise us to his heavenly glory. Thus Bethlehem, where the man was to be born, will be to us a door by which we may enter into the presence of the eternal God.
28. Jesus therefore exclaimed in the temple. He bitterly reproaches them for their rashness, because they arrogantly flattered themselves in a false opinion, and in this manner excluded themselves from a knowledge of the truth; as if he had said, "You know all things, and yet you know nothing." And, indeed, there is not a more destructive plague than when men are so intoxicated by the scanty portion of knowledge which they possess, that they boldly reject every thing that is contrary to their opinion.
You both know me, and you know whence I am. This is ironical language. With the false opinion which they had formed concerning him, he contrasts what is true; as if he had said, "While you have your eyes fixed on the earth, you think that every part of me is before your eyes; and therefore you despise me as mean and unknown. But God will testify that I have come from heaven; and though I may be rejected by you, God will acknowledge that I am truly his own Son."
But he who hath sent me is true. He calls God true in the same sense that Paul calls him faithful
If we are unbelievers, says he, he remaineth faithful, he cannot deny himself,
(2Ti 2:13.)
For his object is to prove, that the credit due to the Gospel is not in the smallest degree diminished by the utmost exertions of the world to overthrow it; that though wicked men may attempt to take from Christ what belonged to him, still he remains unimpaired, because the truth of God is firm and is always like itself. Christ sees that he is despised; but so far is he from yielding, that, on the contrary, he boldly repels the furious arrogance of those who hold him in no estimation. With such unshaken and heroic fortitude all believers ought to be endued; nay, more, our faith will never be solid or lasting, unless it treat with contempt the presumption of wicked men, when they rise up against Christ. Above all, godly teachers, relying on this support, ought to persevere in maintaining sound doctrine, even though it should be opposed by the whole world. Thus Jeremiah appeals to God as his defender and guardian, because he is condemned as an impostor:
Thou hast deceived me, O Lord, says he, and I was deceived,
(Jer 20:7.)
Thus Isaiah, overwhelmed on all sides by calumnies and reproaches, flies to this refuge, that God will approve his cause, (Isa 50:8.) Thus Paul, oppressed by unjust judgments, appeals against all to the day of the Lord, (1Co 4:5,) reckoning it enough to have God alone to place against the whole world, however it may rage and storm.
Whom you knew not. He means that it is not wonderful that he is not known by the Jews, because they do not know God; for the beginning of wisdom is, to behold God.
29. But I know him. When he says that he knoweth God, he means that it is not without good grounds that he has risen to so great confidence; and by his example he warns us not to assume lightly the name of God, so as to vaunt of Him as the patron and defender of our cause. For many are too presumptuous in boasting of the authority of God; and, indeed, it is impossible to imagine greater readiness and boldness in rejecting the opinions of all men, than is to be found among fanatics who give out their own inventions as the oracles of God. But we are taught by these words of our Lord Jesus Christ that we ought especially to beware of proud and foolish confidence; and that, when we have fully ascertained the truth of God, we ought boldly to resist men. And he who is fully aware that God is on his side has no reason to dread the charge of being insolent, in trampling under foot all the haughtiness of the world.
Because I am from him, and he hath sent me. Some distinguish these two clauses in this manner. They refer the former clause — I am from him — to the Divine essence of Christ; and the latter clause — he hath sent me — to the office enjoined on him by the Father, for the sake of executing which he took upon him the flesh and human nature. Though I do not venture to reject this view, still I do not know if Christ intended to speak so abstrusely. I readily acknowledge that Christ's heavenly descent may be inferred from it, but it would not be a sufficiently strong proof of his eternal Divinity against the Arians.
30. Therefore they sought to seize him. They had no want of will to do him mischief; they even made the attempt, and they had strength to do it. Why, then, amidst so much ardor, are they benumbed, as if they had their hands and feet bound? The Evangelist replies, because Christ's hour was not yet come; by which he means that, against all their violence and furious attacks, Christ was guarded by the protection of God. And at the same time he meets the offense of the cross; for we have no reason to be alarmed when we learn that Christ was dragged to death, not through the caprice of men, but because he was destined for such a sacrifice by the decree of the Father. And hence we ought to infer a general doctrine; for though we live from day to day, still the time of every man's death has been fixed by God. It is difficult to believe that, while we are subject to so many accidents, exposed to so many open and concealed attacks both from men and beasts, and liable to so many diseases, we are safe from all risk until God is pleased to call us away. But we ought to struggle against our own distrust; and we ought to attend first to the doctrine itself which is here taught, and next, to the object at which it aims, and the exhortation which is drawn from it, namely, that each of us, casting all his cares on God, (Ps 55:22; 1Pe 5:7,) should follow his own calling, and not be led away from the performance of his duty by any fears. Yet let no man go beyond his own bounds; for confidence in the providence of God must not go farther than God himself commands.
31. And many of the multitude believed in him, and said, When Christ shall come, will he do more miracles than this man doth? 32. The Pharisees heard the multitude muttering these things concerning him; and the Pharisees and priests sent officers to seize him. 33. Jesus, therefore, said to them, Yet a little while am I with you, and I go to him who hath sent me. 34. You shall seek me, and shall not find me; and where I am, you cannot come. 35. The Jews, therefore, said among themselves, Whither will he go, that we shall not find him? Will he go to those who are scattered among the Greeks, 191 and teach the Greeks? 36. What is this saying which he hath spoken, You shall seek me, and shall not find me, and whither I go, you cannot come?
31. And many of the multitude believed in him. We might have thought that Christ preached to deaf and altogether obstinate persons; and yet the Evangelist says that some fruit followed. And, therefore, though some may murmur, and others scorn, and others slander, and though many differences of opinion may arise, still the preaching of the Gospel will not be without effect; so that we must sow the seed, and wait with patience until, in process of time, the fruit appear. The word believe is here used inaccurately, for they depended more on miracles than they relied on doctrine, and were not convinced that Jesus was the Christ; but as they were prepared to listen to him, and showed themselves willing to receive instruction from him as their Teacher, such a preparation for faith is called faith When the Holy Spirit bestows so honorable a designation on a small spark of good disposition, it ought to encourage us, so as not to doubt that faith, however small it may be, is acceptable to God.
32. The Pharisees heard. Hence it appears that the Pharisees, like persons set on the watch, were anxious on all occasions not to permit Christ to be known. In the first instance the Evangelist calls them only Pharisees, and next he adds to them the priests of whom the Pharisees were a part. There can be no doubt that, as they wished to be reckoned the greatest zealots for the Law, they opposed Christ more bitterly than all the other sects; but finding that their unaided exertions were not sufficient to oppress Christ, they committed the affair to the whole order of the priests. Thus they who, in other respects, differed among themselves now conspire together, under the guidance of Satan, against the Son of God. Meanwhile, since the Pharisees had such ardent zeal and such incessant toil for defending their tyranny and the corrupt state of the Church, how much more zealous ought we to be in maintaining the kingdom of Christ! The Papists in the present day are not less mad or less eager to extinguish the Gospel; and yet it is monstrously wicked that their example does not, at least, whet our desires, and cause us to labor with greater boldness in the defense of true and sound doctrine.
33. Yet a little while am I with you. Some think that this sermon was addressed to the assembly of the people who were present, and others, that it was addressed to the officers who had been sent to seize Christ. But for my own part, I have no doubt that Christ particularly addresses his enemies, who had taken counsel to destroy him; for he ridicules their efforts, because they will be utterly ineffectual, until the time decreed by the Father be come And at the same time, he reproaches them for their obstinacy, because they not only reject, but furiously oppose, the grace which is offered to them; and threatens that ere long it will be taken from them. When he says, I am with you, he rebukes their ingratitude, because, though he had been given to them by the Father, though he had come down to them from the heavenly glory, though, by calling them to be his familiar associates, he desired nothing more than to assist them, still there were few who received him. When he says, Yet a little while, he warns them that God will not long endure that his grace should be exposed to such shameful contempt. Yet he also means, that neither his life nor his death is placed at their disposal, but that his Father has fixed a time, which must be fulfilled.
I go to him who hath sent me. By these words he testifies that he will not be extinguished by his death, but, on the contrary, when he shall have laid aside his mortal body, will be declared to be the Son of God by the magnificent triumph of his resurrection; as if he had said, "Labour as much as you please, yet you will never hinder my Father from receiving me into his heavenly glory, when I have discharged the embassy which he has committed to me. Thus not only will my rank remain undiminished after my death, but a more excellent condition is then provided for me." Besides, we ought to draw from it a general admonition; for as often as Christ calls us to the hope of salvation by the preaching of the Gospel, he is present with us. For not without reason is the preaching of the Gospel called Christ's descent to us, where it is said,
he came and preached peace to those who were far off, and to those who were near,
(Eph 2:17.)
If we accept the hand which he holds out, he will lead us to the Father; and so long as we must sojourn in the world, not only will he show himself to be near us, but will constantly dwell in us. And if we disregard his presence, he will lose nothing, but, departing from us, will leave us altogether strangers to God and to life.
34. You shall seek me. They sought Christ, to put him to death. Here Christ alludes to the ambiguous signification of the word seek, for soon they shall seek him in another manner; as if he had said, "My presence, which is now irksome and intolerable to you, will last for a short time; but ere long you shall seek me in vain, for, far removed from you, not only by my body, but also by my power, I shall behold from heaven your destruction." But here a question may be put, of what nature was this seeking of Christ? For it is plain enough that Christ speaks of the reprobate, whose obstinacy in rejecting Christ had reached the utmost point. Some refer it to doctrine, because the Jews, by foolishly pursuing the righteousness of works, did not obtain what they desired, (Ro 9:31.) Many understand it as referring to the person of the Messiah, because the Jews, reduced to extremities, in vain implored a Redeemer. But for my own part, I explain it as merely denoting the groans of distress uttered by the wicked, when, compelled by necessity, they look in some manner towards God.
And shall not find me. When they seek him, they do not seek him; for unbelief and obstinacy — by shutting up their hearts, as it were — hinders them from approaching to God. They would desire, indeed, that God should aid them, and should be their Redeemer, but, by impenitence and hardness of heart, they obstruct their path. We have a very striking example 192 in Esau, who, on account of having lost his birthright, not only is oppressed with grief, but groans and gnashes his teeth, and breaks out into furious indignation, (Ge 27:38; Heb 12:17.) But yet so far is he from the right way of seeking the blessing, that, at the very time when he is seeking it, 193 he renders himself more unworthy of it. In this manner God usually punishes the contempt of his grace in the reprobate, so that, either afflicted by severe punishments, or oppressed by a conviction of their misery, or reduced to other extremities, they complain, and cry, and howl, but without reaping any advantage; for, being always like themselves, they nourish within their hearts the same cruelty which they formerly displayed, and do not go to God, but rather wish that he were changed, since they cannot destroy him. Hence let us learn that we ought to receive Christ without delay, while he is still present with us, that the opportunity of enjoying him may not pass away from us; for if the door be once shut, it will be vain for us to try to open it.
Seek the Lord, says Isaiah, while he may be found; call upon him, while he is near,
(Isa 55:6.)
We ought therefore to go to God early, while the time of his good pleasure lasts, as the prophet speaks, (Isa 49:8;) for we know not how long God will bear with our negligence. In these words, where I am, you cannot come, he employs the present tense instead of the future, where I shall be, you shall not be able to come
35. Whither will he go? This was added by the Evangelist, for the express purpose of showing how great was the stupidity of the people. Thus not only are wicked men deaf to hear God's instruction, but even dreadful threatenings are allowed by them to pass by in mockery, as if they were listening to a fable. Christ spoke expressly of the Father, but they remain fixed on the earth, and think of nothing else than a departure to distant countries.
Will he go to the dispersion of the Greeks? It is well known that the Jews gave the name of Greeks to all nations beyond the sea; but they do not mean that Christ will go to the uncircumcised nations, but to the Jews, who were dispersed through the various countries of the world. For the word dispersion would not apply to those who are natives of the place, and who inhabit their native soil, but applies well to the Jews, who were fugitives and exiles. Thus Peter inscribes his First Epistle παρεπιδήμοις διασπορᾶς, to the strangers of the dispersion, that is, to the strangers who are scattered 194 through Pontus, Galatia, Cappadocia, Asia, and Bithynia, (1Pe 1:1;) and James salutes the twelve tribes ἐν τὣ διασπορᾷ, in the dispersion, that is, scattered abroad, (Jas 1:1.) The meaning of the words therefore is, "Will he cross the sea, to go to Jews who dwell in a world unknown to us?" And it is possible that they intended to teaze Christ by this mockery. "If this be the Messiah, will he fix the seat of his reign in Greece, since God has assigned to him the land of Canaan as his own habitation?" But however that may be, we see that the severe threatening which Christ had uttered did not at all affect them.
37. Now on the last day, which was the greatest day of the feast, Jesus stood, and exclaimed, saying, If any man thirst, let him come to me, and drink. 38. He who believeth in me, as the Scripture saith, out of his belly shall flow rivers of living water. 39 But this he spoke of the Spirit which they who believed in him were to receive. For the Holy Spirit was not yet given, because Jesus was not yet glorified.
37. On the last day. The first thing that ought to be observed here is, that no plots or intrigues of enemies terrified Christ, so as to cause him to desist from his duty; but, on the contrary, his courage rose with dangers, so that he persevered with greater firmness. This is proved by the circumstance of the time, the crowded assembly, and the freedom he used in exclaiming, while he knew that hands were stretched out on all sides to seize him; for it is probable that the officers were at that time ready to execute their commission.
We must next observe, that nothing else than the protection of God, on which he relied, enabled him to stand firm against such violent efforts of those men, who had every thing in their power. For what other reason can be assigned why Christ preached on the most public day of the festival, in the midst of the temple, over which his enemies enjoyed a quiet reign, and after that they had prepared a band of officers, but because God restrained their rage? Yet it is highly useful to us, that the Evangelist introduces Christ exclaiming aloud, Let all who thirst come to me For we infer from it that the invitation was not addressed to one or two persons only, or in a low and gentle whisper, but that this doctrine is proclaimed to all, in such a manner that none may be ignorant of it, but those who, of their own accord shutting their ears, will not receive this loud and distinct cry.
If any man thirst. By this clause he exhorts all to partake of his blessings, provided that, from a conviction of their own poverty, they desire to obtain assistance. For it is true that we are all poor and destitute of every blessing, but it is far from being true that all are roused by a conviction of their poverty to seek relief. Hence it arises that many persons do not stir a foot, but wretchedly wither and decay, and there are even very many who are not affected by a perception of their emptiness, until the Spirit of God, by his own fire, kindle hunger and thirst in their hearts. It belongs to the Spirit, therefore, to cause us to desire his grace.
As to the present passage, we ought to observe, first, that none are called to obtain the riches of the Spirit but those who burn with the desire of them. For we know that the pain of thirst is most acute and tormenting, so that the very strongest men, and those who can endure any amount of toil, are overpowered by thirst. And yet he invites the thirsty rather than the hungry, in order to pursue the metaphor which he afterwards employs in the word water and the word drink, that all the parts of the discourse may agree with each other. And I have no doubt that he alludes to that passage in Isaiah, All that thirst, come to the waters, (Isa 55:1.) For what the Prophet there ascribes to God must have been at length fulfilled in Christ, as also that which the blessed Virgin sung, that
those who are rich and full he sendeth empty away,
(Lu 1:53.)
He therefore enjoins us to come direct to himself, as if he had said, that it is he alone who can fully satisfy the thirst of all, and that all who seek even the smallest alleviation of their thirst anywhere else are mistaken, and labor in vain.
And let him drink. To the exhortation a promise is added; for though the word — let him drink — conveys an exhortation, still it contains within itself a promise; because Christ testifies that he is not a dry and worn-out cistern, but an inexhaustible fountain, which largely and abundantly supplies all who will come to drink Hence it follows that, if we ask from him what we want, our desire will not be disappointed.
38. He who believeth in me. He now points out the manner of coming, which is, that we must approach, not with the feet, but by faith; or rather, to come is nothing else than to believe, at least, if you define accurately the word believe; as we have already said that we believe in Christ, when we embrace him as he is held out to us in the Gospel, full of power, wisdom, righteousness, purity, life, and all the gifts of the Holy Spirit. Besides, he now confirms more plainly and fully the promise which we lately mentioned; for he shows that he has a rich abundance to satisfy us to the full.
Out of his belly shall flow rivers of living water. The metaphor appears, no doubt, to be somewhat harsh, when he says that rivers of living water shall flow out of the belly of believers; but there can be no doubt as to the meaning, that they who believe shall suffer no want of spiritual blessings. He calls it living water, the fountain of which never grows dry, nor ceases to flow continually. As to the word rivers being in the plural number, I interpret it as denoting the diversified graces of the Spirit, which are necessary for the spiritual life of the soul. In short, the perpetuity, as well as the abundance, of the gifts and graces of the Holy Spirit, 195 is here promised to us. Some understand the saying — that waters flow out of the belly of believers — to mean, that he to whom the Spirit has been given makes a part to flow to his brethren, as there ought to be mutual communication between us. But I consider it to be a simpler meaning, that whosoever shall believe in Christ shall have a fountain of life springing up, as it were, in himself, as Christ said formerly,
He who shall drink of this water shall never thirst,
(Joh 4:14;)
for while ordinary drinking quenches thirst only for a short time, Christ says that by faith we draw the Spirit, that he may become a fountain of water springing up into everlasting life
Still he does not say that, on the first day, believers are so fully satisfied with Christ, that ever afterwards they neither hunger nor thirst; but, on the contrary, the enjoyment of Christ kindles a new desire of him. But the meaning is, that the Holy Spirit is like a living and continually flowing fountain in believers; as Paul also declares that he is life in us, (Ro 8:10,) though we still carry about, in the remains of sin, the cause of death. And, indeed, as every one partakes of the gifts and graces of the Holy Spirit, according to the measure of his faith, we cannot possess a perfect fullness of them in the present life. But believers, while they make progress in faith, continually aspire to fresh additions of the Spirit, so that the first-fruits which they have tasted carry them forward to perpetuity of life. But we are also reminded by it, how small is the capacity of our faith, since the graces of the Spirit scarcely come into us by drops, which would flow like rivers, if we gave due admission to Christ; that is, if faith made us capable of receiving him.
As the Scripture saith. Some confine this to the former clause, and others to the latter clause; for my own part, I extend it to the entire scope of the discourse. Besides, Christ does not here, in my opinion, point out any particular passage of Scripture, but produces a testimony drawn from the ordinary doctrine of the Prophets. For whenever the Lord, promising an abundance of his Spirit, compares it to living waters, he looks principally to the kingdom of Christ, to which he directs the minds of believers. All the predictions of living waters, therefore, have their fulfillment in Christ, because he alone hath opened and displayed the hidden treasures of God. The reason why the graces of the Spirit are poured out on him is,
that we may all draw out of his fullness, (Joh 1:16.)
Those persons, therefore, whom Christ so kindly and graciously calls, and who wander in every direction, deserve to perish miserably.
39. But this he spoke of the Spirit. The word water is sometimes applied to the Spirit on account of its purity, because it is his office to cleanse our pollutions; but in this and similar passages this term is employed in a different acceptation, which is, that we are destitute of all the sap and moisture of life, unless when the Spirit of God quickens us, and when he waters us, as it were, by secret vigor. Under one part he includes the whole; 196 for under the one word water he includes all the parts of life. Hence we infer also, that all who have not been regenerated by the Spirit of Christ ought to be reckoned dead, whatever may be the pretended life of which they boast.
For the Holy Spirit was not yet given. We know that the Spirit is eternal; but the Evangelist declares that, so long as Christ dwelt in the world in the mean form of a servant, that grace of the Spirit, which was poured out on men after the resurrection of Christ, had not been openly manifested. And, indeed, he speaks comparatively, in the same manner as when the New Testament is compared to the Old. God promises his Spirit to his elect and believers, 197 as if he had never given him to the Fathers. At that very time, the disciples had undoubtedly received the first-fruits of the Spirit; for whence comes faith but from the Spirit? The Evangelist, therefore, does not absolutely affirm that the grace of the Spirit was not offered and given 198 to believers before the death of Christ, but that it was not yet so bright and illustrious as it would afterwards become. For it is the highest ornament of the kingdom of Christ, that he governs his Church by his Spirit; but he entered into the lawful and — what may be called — the solemn possession of his kingdom, when he was exalted to the right hand of the Father; so that we need not wonder if he delayed till that time the full manifestation of the Spirit.
But one question still remains to be answered. Does he mean here the visible graces of the Spirit, or the regeneration which is the fruit of adoption? I answer: The Spirit, who had been promised at the coming of Christ, appeared in those visible gifts, as in mirrors; but here the question relates strictly to the power of the Spirit, by which we are born again in Christ, and become new creatures. That we lie on earth poor, and famished, and almost destitute of spiritual blessings, while Christ now sits in glory at the right hand of the Father, and clothed with the highest majesty of government, ought to be imputed to our slothfulness, and to the small measure of our faith.
40. Many of the multitude, therefore, having heard this sermon, said, This is truly a Prophet. 199 41. Others said, This is the Christ. And others said, But will Christ come out of Galilee? 42. Doth not the Scripture say that Christ will come from the seed of David, and from the town of Bethlehem, where David dwelt? 43. There was therefore a difference of opinion in the multitude on account of him. 44. And some of them wished to seize him, but no man laid hands on him.
40. Many of the multitude. The Evangelist now relates what fruit followed from this last sermon of our Lord Jesus Christ; namely, that some thought one thing and some another, so that a difference of opinion arose among the people It ought to be observed that John does not speak of the open enemies of Christ, or of those who were already filled with deadly hatred 200 against sound doctrine, but of the common people, among whom there ought to have been greater integrity. He enumerates three classes of them.
He is truly a Prophet. The first acknowledged that Jesus was truly a Prophet, from which we infer that they did not dislike his doctrine. But, on the other hand, how light and trifling this confession was, is evident from the fact, that, while they approve of the Teacher, they neither understand what he means, nor relish what he says; for they could not truly receive him as a Prophet, without, at the same time, acknowledging that he is the Son of God and the Author of their salvation. Yet this is good in them, that they perceive in Christ something Divine, which leads them to regard him with reverence; for this willingness to learn might afterwards give an easy opening to faith.
41. Others said, He is the Christ. The second have a more correct opinion than the first; for they plainly acknowledge that he is the Christ; but the third 201 rise up against them, and hence proceeds the debate. By this example we are warned that we ought not to think it strange in the present day, if men are divided among themselves by various controversies. We learn that Christ's sermon produced a schism, and that not among Gentiles who were strangers to the faith, but in the midst of the Church of Christ, and even in the chief seat of the Church. Shall the doctrine of Christ be blamed on that account, as if it were the cause of disturbances? Nay rather, though the whole world were in commotion, the word of God is so precious, that we ought to wish that it were received, at least by a few. There is no reason, therefore, why our consciences should be distressed, when we see those who wish to be accounted the people of God fighting with each other by contrary opinions.
Yet it ought also to be observed that divisions do not properly draw their origin from the Gospel; for there can be no firm agreement among men except in undoubted truth. As to the peace maintained among those who know not God, it arises more from stupidity than from true agreement. In short, of all the differences which spring up, when the Gospel is preached, the cause and seed formerly lay concealed in men; but when they are awakened, as it were, out of sleep, they begin to move, just as vapours are produced by something else than the sun, although it is not till the sun arises that they make their appearance.
But will Christ come out of Galilee? That they may not be thought to reject Christ on insufficient grounds, they fortify themselves by the testimony of Scripture; and though they do violence to this passage, by turning it improperly against Christ, still they have some appearance of truth. In this point only they are in the wrong, that they make Christ a Galilean. But whence arises this ignorance but from contempt? For if they had taken the trouble to inquire, they would have seen that Christ was adorned with both titles; that he was born in Bethlehem, and that he was the son of David But such is our natural disposition; in matters of little consequence we are ashamed of being indolent, while, in the mysteries of the heavenly kingdom, we slumber without any concern. It is likewise of importance to observe, that those men are diligent and industrious in seeking an excuse for turning aside from Christ, but, at the same time, are astonishingly slow and dull in receiving sound doctrine. In this manner, out of the Scriptures themselves, which lead us by the hand to Christ, men frequently make obstacles for themselves, that they may not come to Christ.
44. Some of them wished to seize him. By these words the Evangelist means, that they not only despised Christ, but that their wicked rejection of him was accompanied by cruelty and eagerness to do him injury; for superstition is always cruel. That their efforts were unavailing, we ought to ascribe to the providence of God; for since Christ's hour was not yet come, as has been formerly said, guarded by the protection of his Father, on which he relied, he surmounted all dangers.
45. So the officers came to the chief priests and Pharisees, and they said to them, Why have you not brought him? 46. The officers answered, Never man spoke like this man. 47. The Pharisees therefore answered them, And are you also seduced? 48. Hath any of the rulers, or of the Pharisees, believed in him? 49. But this multitude, who know not the law, are accursed. 50. Nicodemus said to them, (he who came to him by night, for he was one of them,) 51. Doth our law judge a man before it hath heard him, and knoweth what he doth? 52. They answered and said to him, Art thou also of Galilee? Search and see, that no Prophet hath arisen out of Galilee. 53. And every man went to his own house.
45. So the officers came. Here we may see how blind is the arrogance of men. To such an extent do they admire and adore the greatness which renders them eminent, that they have no hesitation in trampling under foot morality and religion. If any thing happen contrary to their wish, they would willingly mingle heaven and earth; for when these haughty and wicked priests 202 ask, why Christ was not brought, they magnify their power so greatly as if nothing ought to oppose their command.
46. Never man spoke like this man. Those officers acknowledge that they are subdued and vanquished by the word of Christ, and yet they do not on that account repent or give due honor to the word. If it be true, that never man spoke like this man, why did not the Divine power, which they were compelled to feel, touch their hearts in such a manner as to cause them to devote themselves wholly to God? But it was necessary that the prediction of Isaiah should thus be accomplished:
he will prostrate the wicked by the breath of his mouth,
(Isa 11:4.)
Nay more, we shall afterwards see how those who were attempting to put him to death, overwhelmed by the voice of Christ alone, and as if they had been struck down with mallets, fell backwards, (Joh 18:6.) Let us, therefore, learn that the doctrine of Christ possesses such power as even to terrify the wicked; but as this tends to their destruction, let us take care that we be softened, instead of being broken. Even in the present day, we see many persons who too much resemble those officers, who are reluctantly drawn into admiration of the doctrine of the Gospel, and yet are so far from yielding to Christ, that they still remain in the enemy's camp. There are others even worse, who, for the sake of obtaining favor with the wicked, employ all the opprobrious terms which they can find for basely slandering that doctrine, which, notwithstanding, they acknowledge to be from God, because they are convinced of it in their hearts. 203
47. And are you also seduced? While they reprove their officers, they endeavor, at the same time, to keep them in subjection. For by these words they mean, that it would be unreasonable and unbecoming that they should not remain steady, though the whole people should revolt. But we must see on what argument they rest, when they so haughtily insult Christ.
48. Has any of the rulers, or of the Pharisees, believed in him? "He has none on his side," they say, "but low and ignorant men; the rulers, and every person of distinction, are opposed to him." They expressly name the Pharisees, because they had a reputation above others, both for knowledge and holiness, so that they might be said to be the princes of the people. This objection appears to have some plausibility; for if the rulers and governors of the Church do not retain their authority, it is impossible that any thing shall ever be properly done, or that the good order of the Church shall long continue. We know what are the fierce passions of the common people; in consequence of which the most frightful disorder must follow, when every man is allowed to do what he pleases. The authority of those who rule is therefore a necessary bridle for preserving the good order of the Church; and, accordingly, it was provided by the Law of God that, if any question or controversy should arise, it should be submitted to the decision of the High Priest, (De 17:8.)
But they err in this respect, that, while they claim for themselves the highest authority, they are unwilling to submit to God. It is true that God conferred the power of judgment on the high priest, but God did not intend that the high priest should decide, except according to his Law. All the authority that is possessed by pastors, therefore, is subject to the word of God, that all may be kept in their own rank, from the greatest to the smallest, and that God alone may be exalted. If pastors who honestly and sincerely discharge their duty, claim authority for themselves, this glorying will be holy and lawful; but when the mere authority of men is supported, without the authority of God's word, it is vain and useless boasting. But it often happens that wicked men rule in the Church; and therefore we must beware of giving any authority to men, as soon as they depart from the word of God.
We see that nearly all the prophets were tormented by this kind of annoyance; for, in order to bury their doctrine, men continually brought against them the magnificent titles of Princes, of Priests, and of the Church. Provided with the same armor, Papists in the present day rage not less fiercely than did the adversaries of Christ and of the Prophets in former times. It is a horrible blindness, indeed, when a mortal man is not ashamed to oppose himself to God; but to such a pitch of madness does Satan carry those who set a higher value on their own ambition than on the truth of God. Meanwhile, it is our duty to cherish such a reverence for the word of God as shall extinguish all the splendor of the world, and scatter its vain pretensions; for miserable would be our condition, if our salvation depended on the will of princes, and far too unsteady would our faith be, if it were to stand or fall according to their pleasure.
49. But this multitude. The first part of their pride was, that, relying on the title of Priests, they wished to subject all to them in a tyrannical manner. The next is, that they despise others as men of no estimation, as those who excessively flatter themselves are always disposed to abuse others, and an immoderate love of ourselves is accompanied by contempt of the brethren. They pronounce the whole populace to be accursed; and why? It is no doubt alleged by them that the people do not know the law; but another reason, which they concealed, was, that they thought that there was no holiness but in their own rank. In like manner, the Popish priests in our own day pretend that none but themselves deserve to be called the Church; and all others, whom they call the laity, they despise as if they were profane persons. But to throw down such madness of pride, God prefers the mean and despised to those who hold the highest authority and power. And it ought to be observed that they here boast of knowledge, not that which instructs men in religion and the fear of God, but such as they possessed while, with magisterial pride, they gave forth their responses, as if they alone had been qualified to interpret the law. It is undoubtedly true, that all who have not been instructed in the law of God are accursed, because by the knowledge of it we are truly sanctified. But this knowledge is not confined to a few who, swelled with false confidence, wish to exclude themselves from the rank of other men, but belongs in common to all the children of God, that all, from the smallest even to the greatest, may be united in the same obedience of faith.
50. Nicodemus said to them. The Evangelist describes Nicodemus as a neutral man, who does not venture to undertake in good earnest the defense of sound doctrine, and yet cannot endure to have the truth oppressed.
He who came to Jesus by night. This circumstance is mentioned by the Evangelist, partly to the praise, and partly to the disgrace, of Nicodemus. If he had not loved the doctrine of Christ, he would never have dared to meet the rage of wicked men; for he knew that, if any of them but opened his mouth, he would be immediately exposed to dislike and to danger. When, therefore, he ventures to throw out one word, however feeble it may be, some small spark of godliness shines from his heart; but in not defending Christ openly, he manifests excessive timidity. Thus the Evangelist means that he has still a hankering after the concealment of the night, and is not a true disciple of Christ. He says that he once came to Jesus by night, but remained openly among his enemies, and kept his place in their camp.
This ought to be the more carefully observed, because there are many in the present day who plead that they resemble Nicodemus, and hope that, by assuming this mask, they will mock God with impunity. Granting what they ask, that there is no difference between them and Nicodemus, what assistance, pray, do they derive from such an example? Nicodemus says that Christ ought not to be condemned until he be heard; and the same thing might be said of a robber or an assassin; for it is a well-known and proverbial sentiment, that it is better to acquit the innocent than to condemn the guilty. Besides, in his attempts to release the person of Christ, he leaves and abandons the doctrine. What shall we find here that is worthy of a believer or a Christian? 204 Thus the seed of the gospel, which afterwards bore fruit, was still concealed and choked in him. We shall apply this example far more profitably to another purpose, that the Lord frequently causes the doctrine, which seemed to have perished, gradually to take a concealed root, and, after a long period, to put forth some bud, first like an untimely plant, afterwards lively and vigorous; just as the faith of Nicodemus acquired new and sudden vigor from the death of Christ.
52. Art thou also from Galilee? They say that all who favor Christ are from Galilee, and this is spoken reproachfully, as if he could not have any person among his followers except from the small and unknown corner of Galilee 205 The extreme violence to which they are excited against Nicodemus, shows with what furious hatred they burned against Christ; for he had not avowedly undertaken to defend Christ, but had only said that he ought not to be condemned before he was heard Thus among the Papists in our own day, no man can show the slightest token of candour that the Gospel may not be oppressed, but immediately the enemies fly into a passion, and exclaim that he is a heretic.
53. And every man went to his own house. Now follows an astonishing close of the transaction. If any one take into account what was the reign of the priests at that time, with what rage they were excited, and how vast was their retinue, and, on the other hand, if he consider that Christ was unarmed and defenceless, and that there was no body of men to protect him, the conclusion must be, that it was all over with him a hundred times. When so formidable a conspiracy is dissolved of its own accord, and when all those men, like waver of the sea, break themselves by their own violence, who will not acknowledge that they were scattered by the hand of God? But God always continues to be like himself; and therefore, whenever he pleases, he will bring to nothing all the efforts of enemies, so that, while they have everything in their power, and are ready and prepared to execute their design, they will depart without having done their work. And we have often found that, whatever contrivances our enemies have made to extinguish the Gospel, yet by the amazing kindness of God, it immediately fell powerless to the ground.
---
Footnotes
---
Next: Chapter 8