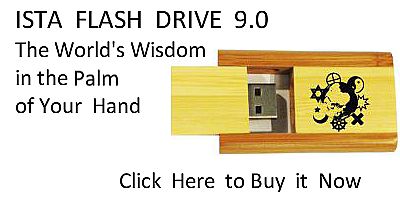 Sacred Texts
Christianity
Calvin
Index
Previous
Next
---
Calvin's Commentaries, Vol. 34: John, Part I, tr. by John King, [1847-50], at sacred-texts.com
---
1. After these things there was a feast of the Jews, and Jesus went up to Jerusalem. 2. And there was in Jerusalem, at the sheep-market, a pool, which is called in Hebrew Bethesda, having five porches. 3. In these lay a great multitude of diseased, blind, lame, withered, 93 waiting for the motion of the water. 4. For an angel went down, at intervals, 94 into the pool, and troubled the water. Whosoever went down first after the troubling of the water was cured of whatever disease he formerly had. 5. Now there was a man there, who had passed thirty and eight years in infirmity. 6. When Jesus saw this man lying, and knew that he had now been a long time diseased, he saith to him, Dost thou wish to be cured? 7. The diseased man answered him, Sir, I have no man to let me down into the pool, when the water is troubled; but while I am coming, another goeth down before me. 8. Jesus saith to him, Arise, carry thy bed, and walk. 9. And immediately that man was cured, and carried his bed, and walked. And the Sabbath was on that day.
1. There was a feast of the Jews. Though the Evangelist does not expressly state what feast this was, yet the probable conjecture is that he means Pentecost, at least if what is here related took place immediately after that Christ came into Galilee. For immediately after the Passover he set out from Jerusalem, and, as he was passing through Samaria, he reckoned four months to the harvest; having entered Galilee he cured the courtier's son. The Evangelist adds that the feast came afterwards; and, therefore, the order of time leads us to conclude that we ought to understand it to be Pentecost; though I do not dispute about that matter. Now Christ came to Jerusalem to the feast, partly because at that time, on account of the great multitude of people who were assembled, he had the opportunity of publishing his doctrine more extensively, and partly because it was necessary that he should be subject to the Law, that he might redeem us from the bondage of the Law, as we have already explained on former occasions.
2. There was in Jerusalem, at the sheep-market, a pool. The circumstance of the place is added, from which we learn that the miracle was not concealed or known to a few persons only; for the five porches show that the place was celebrated for the great number of persons who resorted to it, and this was also implied in its vicinity to the temple. Besides, the Evangelist expressly says that many diseased persons lay there With respect to the meaning of the name, the learned justly reject the fanciful opinion of Jerome, who, instead of Bethesda, makes it Betheder, and interprets it to mean the house of the flock; for here mention is made of a pool, which was near the sheep-market Those who read it Bethesda, as meaning a place of fishing, have no reason on their side. There is greater probability in the opinion of those who explain it to be a place of pouring out; for the Hebrew word (אשך) (Eshed) signifies flowing out; but the Evangelist, as was then the ordinary way of speaking, pronounced it Esda For I think that the water was conveyed into it by conduits, that the priests might draw out of it; unless perhaps the place received its name from the circumstance that the water was poured into it by means of tubes. It was called the sheep-market, in my opinion, because the beasts which were to be offered in sacrifice were taken there.
3. In these lay a great multitude. It is possible that diseased persons lay in the porches to ask alms when the people were passing there who were going into the temple to worship; and there, too, it was customary to purchase the beasts which were to be offered in sacrifice. Yet at each feast God cured a certain number, that, in this way, he might recommend the worship prescribed in the Law and the holiness of the temple. But might it not appear foolish to believe, while we read of nothing of this kind having been done at a time when religion was in the most flourishing condition, and even since in the age of the Prophets miracles were not performed but on extraordinary occasions, that when the affairs of the nation were so decayed and almost ruinous, the power and grace of God were displayed with more than ordinary lustre? I reply, there were, in my opinion, two reasons. As the Holy Spirit, dwelling in the Prophets, was a sufficient witness of the divine presence, religion at that time needed no other confirmation; for the Law had been sanctioned by abundantly sufficient miracles, and God ceased not to express, by innumerable testimonies, his approbation of the worship which he had enjoined. But about the time of Christ's coming, as they were deprived of the Prophets and their condition was very wretched, and as various temptations pressed upon them on every hand, they needed this extraordinary aid, that they might not think that God had entirely left them, and thus might be discouraged and fall away. For we know that Malachi was the last of the Prophets, and, therefore, he closes his doctrine with this admonition, that the Jews may
remember the Law delivered by Moses, (Mal 4:4,)
until Christ appear. God saw it to be advantageous to deprive them of the Prophets, and to keep them in suspense for a time, that they might be inflamed with a stronger desire for Christ, and might receive him with greater reverence, when he should be manifested to them. Yet, that testimonies might not be wanting to the temple and sacrifices, and to the whole of that worship by which salvation should be made known to the world, the Lord retained among the Jews this gift of healing, that they might know that there was a good reason why God separated them from the other nations. For God, by curing the diseased, showed plainly — as by an arm stretched out from heaven — that he approved of this kind of worship which they derived from the injunction of the Law. Secondly, I have no doubt that God intended to remind them by these signs that the time of redemption was approaching, and that Christ, the Author of salvation, was already at hand, that the minds of all might be the better aroused. I think that signs, in that age, served this twofold purpose; first, that the Jews might know that God was present with them, and thus might remain steady in their obedience to the Law; and, secondly, that they might earnestly hope for a new and unwonted condition.
Of lame, blind, withered. For the purpose of informing us that the diseases cured by our Lord were not of an ordinary kind, the Evangelist enumerates some classes of them; for human remedies could be of no avail to the lame, blind, and withered. It was indeed a mournful spectacle, to see in so large a body of men so many kinds of deformities in the members; but yet the glory of God shone more brightly there than in the sight of the most numerous and best disciplined army. For nothing is more magnificent than when an unwonted power of God corrects and restores the defects of nature; and nothing is more beautiful or more delightful than when, through his boundless goodness, he relieves the distresses of men. For this reason the Lord intended that this should be a splendid theater, in which not only the inhabitants of the country, but strangers also, might perceive and contemplate His majesty; and, as I have already suggested, it was no small ornament and glory of the temple, when God, by stretching out his hand, clearly showed that He was present.
4. For an angel went down. It was, no doubt, a work peculiar to God to cure the sick; but, as He was accustomed to employ the ministration and agency of angels, so He commanded an angel to perform this duty. For this reason the angels are called principalities or powers, (Col 1:16;) not that God gives up his power to them, and remains unemployed in heaven, but because, by acting powerfully in them, he magnificently shows and displays his power. It is, therefore, wicked and shameful to imagine any thing as belonging to the angels, or to constitute them the medium of communication between us and God, so as to obscure the glory of God, as if it were at a great distance from us, while, on the contrary, he employs them as the manifestations of his presence. We ought to guard against the foolish speculations of Plato, for the distance between us and God is too great to allow us to go to the angels, that they may obtain favor for us; but, on the contrary, we ought to come direct to Christ, that, by his guidance, protection, and command, we may have the angels as assistants and ministers of our salvation.
At intervals. God might have at once, in a single moment, cured them all:, but, as his miracles have their design, so they ought also to have their limit; as Christ also reminds them that, though there were so many that died in the time of Elisha, not more than one child was raised from the dead, (2Ki 4:32;) 95 and that, though so many widows were famished during the time of drought, there was but one whose poverty was relieved by Elijah, (1Ki 17:9; Lu 4:25.) Thus the Lord reckoned it enough to give a demonstration of his presence in the case of a few diseased persons. But the manner of curing, which is here described, shows plainly enough that nothing is more unreasonable than that men should subject the works of God to their own judgment; for pray, what assistance or relief could be expected from troubled water? But in this manner, by depriving us of our own senses, the Lord accustoms us to the obedience of faith. We too eagerly follow what pleases our reason, though contrary to the word of God; and, therefore, in order to render us more obedient to him, he often presents to us those things which contradict our reason. Then only do we show our submissive obedience, when we shut our eyes, and follow the plain word, though our own opinion be that what we are doing will be of no avail. We have an instance of this kind in Naaman a Syrian, whom the prophet sends to Jordan, that he may be cured of his leprosy, (2Ki 5:10.) At first, no doubt, he despises it as a piece of mockery, but afterwards he comes actually to perceive that, while God acts contrary to human reason, he never mocks or disappoints us.
And troubled the water Yet the troubling of the water was a manifest proof that God freely uses the elements according to his own pleasure, and that He claims for himself the result of the work. For it is an exceedingly common fault to ascribe to creatures what belongs to God alone; but it would be the height of folly to seek, in the troubled water, the cause of the cure. He therefore holds out the outward symbol in such a manner that, by looking at the symbol, the diseased persons may be constrained to raise their eyes to Him who alone is the Author of grace.
5. And there was a man there. The Evangelist collects various circumstances, which prove that the miracle may be relied on as certain. The long duration of the disease had taken away all hope of its being cured. This man complains that he is deprived of the remedy of the water. He had frequently attempted to throw himself into the water, but without success; there was no man to assist him, and this causes the power of Christ to be more strikingly displayed. Such, too, was the import of the command to carry his bed, that all might plainly see that he was cured in no other way than by the agency of Christ; for when he suddenly rises up healthy and strong in all the members in which he was formerly impotent, so sudden a change is the more fitted to arouse and strike the minds of all who beheld it.
6. Wilt thou be made whole? He does not inquire about it, as if it were a doubtful matter, but partly in order to kindle in the man a desire of the favor which was offered to him, and partly to quicken the attention of the witnesses who were present, and who, if they had been thinking of something else, might not have perceived the miracle, as frequently happens in sudden occurrences. For these two reasons, therefore, this preparation was necessary.
7. I have no man. This diseased man does what almost all of us are wont to do; for he limits the assistance of God according to his own thought, and does not venture to promise to himself any thing more than he conceives in his mind. Christ forgives his weakness, and in this we have a mirror of that forbearance of which every one of us has daily experience, when, on the one hand, we keep our attention fixed on the means which are within our reach, and when, on the other hand, contrary to expectation, he displays his hand from hidden places, and thus shows how far his goodness goes beyond the narrow limits of our faith. Besides, this example ought to teach us patience. Thirty-eight years were a long period, during which God had delayed to render to this poor man that favor which, from the beginning, He had determined to confer upon him. However long, therefore, we may be held in suspense, though we groan under our distresses, let us never be discouraged by the tediousness of the lengthened period; for, when our afflictions are long continued, though we discover no termination of them, still we ought always to believe that God is a wonderful deliverer, who, by His power, easily removes every obstacle out of the way.
9. And it was the Sabbath. Christ was well aware how great offense would immediately arise, when they saw a man walk along laden with burdens; for the Law expressly forbids
to carry any burden whatever on the Sabbath-day,
(Jer 17:21.)
But there were two reasons why Christ, disregarding this danger, chose to make such an exhibition; first, that the miracle might be more extensively known; and, secondly, that he might give occasion, and, as it were, open up the way for the beautiful discourse which he delivered immediately afterwards. Of so great importance was the knowledge of that miracle, that he found it to be his duty to despise boldly the offense taken by the people, particularly because he had at hand a just defense, by which, though he did not pacify the ungodly, he abundantly refuted their calumnies. We ought therefore to observe this rule, that though the whole world kindle into rage, we ought to proclaim the glory of God and celebrate His works, so far as His glory requires that they should be made known. Nor ought we to be uneasy or discouraged, though our labors should not be immediately successful, provided that we keep in view the object which I have stated, and do not go beyond the limits of our office.
10. The Jews therefore said to him who had been cured, It is the Sabbath; it is not lawful for thee to carry thy bed. 11. He answered them, He who made me whole said to me, Carry thy bed and walk. 12. They therefore asked him, Who is that man who said to thee, Carry thy bed and walk? 13. And he who had been cured knew not who he was; for Jesus had withdrawn himself, because there was a crowd in that place. 96 14. After these things, Jesus found him in the temple, and said to him, Lo, thou art made whole, sin no more, lest something worse befall thee. 15. The man went away, and told the Jews that it was Jesus who had made him whole. 16. And for that reason the Jews persecuted Jesus, and sought to slay him, because he did these things on the Sabbath-day.
10. It is the Sabbath. It was the duty of all to maintain the sanctity of the Sabbath, and, therefore, they justly and properly accuse the man. But, when the excuse offered by the man does not satisfy them, they already begin to be in fault; for, when the reason was known, he ought to have been acquitted. It was a violation of the Sabbath, as we have said, to carry a burden; but Christ, who laid the burden on his shoulders, discharges him by his own authority. We are therefore taught by this example to avoid every rash judgment, until the reason of each action be fully known. Whatever contradicts the word of God deserves to be condemned without hesitation; but, as it frequently happens that there are mistakes in this matter, we ought first to inquire modestly and calmly, that our decision may be sound and sober. For since the Jews, prejudiced by wicked dispositions, have not patience to inquire, they shut the door against judgment and moderation; but, if they had allowed themselves to be taught, not only would the offense have been removed, but they would have been conducted still farther, with great advantage, to the knowledge of the Gospel.
We now see how far the Jews were in the wrong. It is, because they do not admit a reasonable defense. The defense is, that he who had been cured replies that he does nothing but by the command of him who had power and authority to command; for, though he did not yet know who Christ was, yet he was convinced that he had been sent by God, because he had received a proof of his divine power, and learns from it that Christ is endued with authority, so that it must be his duty to obey him. But this appears to be worthy of reproof, that a miracle turns him aside from obedience to the Law. I confess, indeed, that the argument which the man employs in contending with them is not sufficiently strong, but the others are faulty on two accounts, that they neither consider that this is an extraordinary work of God, nor suspend their judgment until they have heard a Prophet of God who is furnished with the word.
13. And he who had been cured knew not who he was. Christ certainly did not intend that the glory of so great a work should pass away, but he intended that it should become generally known before that he acknowledged himself to be the Author of it. He therefore withdrew for a little, that the Jews might have it in their power to judge of the fact itself, without reference to any person. And hence we learn that the cure of this man cannot be ascribed to his faith, since, even after having been cured, he does not acknowledge his Physician; and yet, when he was ordered, he carried his bed, which appears to have been done by the guidance of faith. For my own part, as I do not deny that there was in him some secret movement of faith, so I say that it is clear from what follows, that he had no solid doctrine or clear light on which he could rely.
14. After these things Jesus found him. These words show still more clearly that, when Christ concealed himself for a time, it was not in order that the remembrance of the kindness which he had conferred might perish, for he now appears in public of his own accord; only he intended that the work should first be known, and that he should afterwards be declared to be the Author of it. This passage contains a highly useful doctrine; for when Christ says, lo, thou art made whole, his meaning is, that we make an improper use of the gifts of God, if we are not excited to gratitude. Christ does not reproach the man with what he had given him, but only reminds him that he had been cured in order that, remembering the favor which he had received, he might all his life serve God his Deliverer. Thus, as God by stripes instructs and spurs us on to repentance, so he invites us to it by his goodness and forbearance; and, indeed, it is the universal design both of our redemption and of all the gifts of God, to keep us entirely devoted to Him. Now this cannot be done, unless the remembrance of the past punishment remain impressed on the mind, and unless he who has obtained pardon be employed in this meditation throughout his whole life.
This admonition teaches us also, that all the evils which we endure ought to be imputed to our sins; for the afflictions of men are not accidental, but are so many stripes for our chastisement. First, then, we ought to acknowledge the hand of God which strikes us, and not to imagine that our distresses arise from a blind impetuosity of fortune; and next we ascribe this honor to God, that, since He is a Father full of goodness, He does not take pleasure in our sufferings, and therefore does not treat us more harshly than he has been offended by our sins. When he charges him, sin no more, he does not enjoin him to be free from all sin, but speaks comparatively as to his former life; for Christ exhorts him henceforth to repent, and not to do as he had done before.
Lest something worse befall thee. If God does not succeed in doing us good by the stripes with which he gently chastises us, as the kindest father would chastise his tender and delicate children, He is constrained to assume a new character, and a character which, so to speak, is not natural to Him. He therefore seizes the whip to subdue our obstinacy, as He threatens in the Law, (Le 26:14; De 28:15; Ps 32:9;) and indeed throughout the Scriptures passages of the same kind are to be found. Thus, when we are incessantly pressed down by new afflictions, we ought to trace this to our obstinacy; for not only do we resemble restive horses and mules, but we are like wild beasts that cannot be tamed. There is no reason to wonder, therefore, if God make use of severer punishment to bruise us, as it were, by mallets, when moderate punishment is of no avail; for it is proper that they who will not endure to be corrected should be bruised by strokes. In short, the use of punishments is, to render us more cautious for the future. If, after the first and second strokes, we maintain obstinate hardness of heart, he will strike us seven times more severely. If, after having showed signs of repentance for a time, we immediately return to our natural disposition, he chastises more sharply this levity which proves us to be forgetful, and which is full of sloth.
Again, in the person of this man it is of importance for us to observe with what gentleness and condescension the Lord bears with us. Let us suppose that the man was approaching old age, in which case he must have been visited by disease in the very prime of life, and perhaps had been attacked by it from his earliest infancy; and now let us consider how grievous to him must have been this punishment continued through so many years. It is certain that we cannot reproach God with excessive severity in causing this man to languish, and to be half-dead, for so long a period; and, therefore, when we are punished more lightly, let us learn that it is because the Lord, in his infinite goodness, moderates the extreme rigour of the punishments which we would have well deserved. 97 Let us also learn that no punishments are so rigorous and severe, that the Lord cannot make additions to them whenever he pleases. Nor can it be doubted that wretched men by their wicked complaints, often draw down upon themselves dreadful and shocking tortures, when they assert that it is not possible to endure heavier distresses, and that God cannot send them any thing more. 98 Are not these things hidden among my treasures? saith the Lord, (De 32:34.) We ought also to observe how slow we are in deriving benefit from God's chastisements; for if Christ's exhortation was not superfluous, we may learn from it that the soul of this man was not yet fully purified from every vice. Indeed, the roots of vices are too deep in us to be capable of being torn out in a single day, or in a few days; and the cure of the diseases of the soul is too difficult to be effected by remedies applied for a short time.
15. The man went away Nothing was farther from his intention than to make Christ an object of their hatred, and nothing was farther from his expectation than that they would rage so furiously against Christ. His intention, therefore, was pious; for he wished to render to his Physician the honor which was justly due to him. The Jews, on the other hand, show their venom, not only in accusing Christ of having violated the Sabbath, but in breaking out into extreme cruelty.
17. But Jesus answered them, My Father worketh hitherto, and I work. 18. For this reason, therefore, the Jews sought the more to kill him, because he not only broke the Sabbath, but likewise called God his Father, making himself equal with God. 19. Jesus then answered, and said to them, Verily, verily, I say to you, The Son cannot do any thing of himself but what he hath seen the Father do; for whatsoever things he doeth, those also doeth the Son likewise.
17. My Father worketh hitherto. We must see what kind of defense Christ employs. He does not reply that the Law about keeping the Sabbath was temporary, and that it ought now to be abolished; but, on the contrary, maintains that he has not violated the Law, because this is a divine work. It is true that the ceremony of the Sabbath was a part of the shadows of the Law, 99 and that Christ put an end to it by his coming, as Paul shows, (Col 2:16;) but the present question does not turn on that point. For it is only from their own works that men are commanded to abstain; and, accordingly, circumcision — which is a work of God, and not of men — is not at variance with the Sabbath.
What Christ insists upon is this, that the holy rest which was enjoined by the Law of Moses is not disturbed when we are employed in works of God. 100 And for this reason he excuses not only his own action, but also the action of the man who carried his bed; for it was an appendage, and — as we might say — a part of the miracle, for it was nothing else than an approbation of it. Besides, if thanksgiving and the publication of the divine glory be reckoned among the works of God, it was not a profanation of the Sabbath to testify the grace of God by feet and hands. But it is chiefly concerning himself that Christ speaks, to whom the Jews were more hostile. He declares that the soundness of body which he has restored to the diseased man is a demonstration of his divine power. He asserts that he is the Son of God, and that he acts in the same manner as his Father.
What is the use of the Sabbath, and for what reasons it was enjoined, I do not now argue at greater length. It is enough for the present passage, that the keeping of the Sabbath is so far from interrupting or hindering the works of God, that, on the contrary, it gives way to them alone. For why does the Law enjoin men to abstain from their own works, but in order to keep all their senses free and occupied for considering the works of God? Consequently, he who does not, on the Sabbath, allow a free course and reign to the works of God, is not only a false expounder of the Law, but wickedly overturns it.
If it be objected, that the example of God is held out to men, that they may rest on the seventh day, the answer is easy. Men are not conformed to God in this respect, that He ceased to work, but by abstaining from the troublesome actions of this world and aspiring to the heavenly rest. The Sabbath or rest of God, 101 therefore, is not idleness, but true perfection, which brings along with it a calm state of peace. Nor is this inconsistent with what Moses says, that God put an end to his works, (Ge 2:2;) for he means that, after having completed the formation of the world, God consecrated that day, that men might employ it in meditating on his works. Yet He did not cease to sustain by this power the world which he had made, to govern it by his wisdom, to support it by his goodness, and to regulate all things according to his pleasure, both in heaven and on earth. In six days, therefore, the creation of the world was completed, but the administration of it is still continued, and God incessantly worketh in maintaining and preserving the order of it; as Paul informs us, that in him we live, and move, and are, (Ac 17:28;) and David informs us, that all things stand so long as the Spirit of God upholds them, and that they fail as soon as he withdraws his support, (Ps 104:29.) Nor is it only by a general Providence that the Lord maintains the world which He has created, but He arranges and regulates every part of it, and more especially, by his protection, he keeps and guards believers whom he has received under his care and guardianship.
And I work. Leaving the defense of the present cause, Christ now explains the end and use of the miracle, namely, that by means of it he may be acknowledged to be the Son of God; for the object which he had in view in all his words and actions was, to show that he was the Author of salvation. What he now claims for himself belongs to his Divinity, as the Apostle also says, that
he upholdeth all things by his powerful will, (Heb 1:3.)
But when he testifies that he is God, it is that, being manifested in the flesh, he may perform the office of Christ; and when he affirms that he came from heaven, it is chiefly for the purpose of informing us for what purpose he came down to earth.
18. For this reason, therefore, the Jews sought the more to slay him. This defense was so far from allaying their fury that it even enraged them the more. Nor was he unacquainted with their malignity and wickedness and hardened obstinacy, but he intended first to profit a few of his disciples who were then present, and next to make a public display of their incurable malice. By his example he has taught us that we ought never to yield to the fury of wicked men, but should endeavor to maintain the truth of God, so far as necessity demands it, though the whole world should oppose and murmur. Nor is there any reason why the servants of Christ should take it ill that they do not profit all men according to their wish, since Christ himself did not always succeed; and we need not wonder if, in proportion as the glory of God is more fully displayed, Satan rages the more violently in his members and instruments.
Because he not only had broken the Sabbath. When the Evangelist says that the Jews were hostile to Christ, because he had broken the Sabbath, he speaks according to the opinion which they had formed; for I have already showed that the state of the case was quite the contrary. The principal cause of their wrath was, that he called God his Father. And certainly Christ intended that it should be understood that God was his Father in a peculiar sense, so as to distinguish himself from the ordinary rank of other men. He made himself equal to God, when he claimed for himself continuance in working; and Christ is so far from denying this, that he confirms it more distinctly. This refutes the madness of the Arians, who acknowledged that Christ is God, but did not think that he is equal to the Father, as if in the one and simple essence of God there could be any inequality.
19. Jesus therefore answered. We see what I have said, that Christ is so far from vindicating himself from what the Jews asserted, though they intended it as a calumny, that he maintains more openly that it is true. And first he insists on this point, that the work which the Jews cavilled at was a divine work, to make them understand that they must fight with God himself, if they persist in condemning what must necessarily be ascribed to him. This passage was anciently debated in various ways between the orthodox Fathers and the Arians. Arius inferred from it that the Son is inferior to the Father, because he can do nothing of himself The Fathers replied that these words denote nothing more than the distinction of the person, so that it might be known that Christ is from the Father, and yet that he is not deprived of intrinsic power to act. But both parties were in the wrong. For the discourse does not relate to the simple Divinity of Christ, and those statements which we shall immediately see do not simply and of themselves relate to the eternal Word of God, but apply only to the Son of God, so far as he is manifested in the flesh.
Let us therefore keep Christ before our eyes, as he was sent into the world by the Father to be a Redeemer. The Jews beheld in him nothing higher than human nature, and, therefore, he argues that, when he cured the diseased man, he did it not by human power, but by a Divine power which was concealed under his visible flesh. The state of the case is this. As they, confining their attention to the appearance of the flesh, despised Christ, he bids them rise higher and look at God. The whole discourse must be referred to this contrast, that they err egregiously who think that they have to do with a mortal man, when they accuse Christ of works which are truly divine. This is his reason for affirming so strongly that in this work, there is no difference between him and his Father.
20. For the Father loveth the Son, and showeth him all things which he doeth; and he will show him greater works than these, that you may wonder. 21. For as the Father raiseth up the dead, and quickeneth them; so also the Son quickeneth whom he will. 22. For the Father judgeth no man, but hath committed all judgment to the Son; 23. That all men may honor the Son, as they honor the Father: he who honoureth not the Son honoureth not the Father who sent him. 24. Verily, verily, I say to you, That he who heareth my word, and believeth in him who sent me, hath eternal life, and shall not come into condemnation, but hath passed from death to life.
20. For the Father loveth the Son. Every body sees how harsh and far-fetched is the exposition of this passage which is given by the Fathers. "God," they say, "loves himself in the Son." But this statement applies beautifully to Christ as clothed with flesh, that he is beloved by the Father. What is more, we know that it is by this excellent title that he is distinguished both from angels and from men, This is my beloved Son, (Mt 3:17.) For we know that Christ was chosen, that the whole love of God might dwell in him, and might flow from him to us as from a full fountain. Christ is loved by the Father, as he is the Head of the Church. He shows that this love is the cause why the Father does all things by his hand. For when he says that the Father SHOWTH to him this word must be understood to denote communication, as if he had said, "As the Father hath given to me his heart, so he hath poured out his power on me, that the Divine glory may shine in my works, and — what is more — that men may seek nothing Divine but what they find in me." And, indeed, out of Christ it will be in vain to seek the power of God.
He will show him greater works than these. By these words he means that the miracle, which he had performed in curing the man, was not the greatest of the works enjoined on him by the Father; for he had only given in it a slight taste of that grace of which he is properly both minister and Author; namely, to restore life to the world.
That you may wonder. By adding these words, he indirectly charges them with ingratitude in despising so illustrious a demonstration of the power of God; as if he had said, "Though you are dull and stupid, yet the works which God shall afterwards perform by me will draw you, however reluctantly, into admiration." Yet this appears not to have been fulfilled, for we know that seeing, they saw not; as Isaiah also says that the reprobate are blind amidst the light of God. I reply, Christ did not now speak of their disposition, but only threw out a suggestion as to the splendor of the demonstration which he would soon afterwards give that he was the Son of God.
21. For as the Father raiseth up the dead. Here he gives a summary view of the nature of the office which had been given to him by the Father; for though he appears to specify one class, yet it is a general doctrine in which he declares himself to be the Author of life Now life contains within itself not only righteousness, but all the gifts of the Holy Spirit, and every part of our salvation. And certainly this miracle must have been so remarkable a proof of the power of Christ, as to yield this common fruit; that is, to open a door to the Gospel. We ought also to observe in what manner Christ bestows life upon us; for he found us all dead, and therefore it was necessary to begin with a resurrection Yet, when he joins the two words, raiseth up and quickeneth, he does not use superfluous language; for it would not have been enough that we were rescued from death, if Christ did not fully and perfectly restore life to us. Again, he does not speak of this life as bestowed indiscriminately on all; for he says that he giveth life to whom he will; by which he means that he specially confers this grace on none but certain men, that is, on the elect.
22. For the Father judgeth no man. He now states more clearly the general truth, that the Father governs the world in the person of the Son, and exercises dominion by his hand; for the Evangelist employs the word judgment, agreeably to the idiom of the Hebrew language, as denoting authority and power We now perceive the amount of what is stated here, that the Father hath given to the Son a kingdom, that he may govern heaven and earth according to his pleasure. But this might appear to be very absurd, that the Father, surrendering his right to govern, should remain unemployed in heaven, like a private person. The answer is easy. This is said both in regard to God and to men; for no change took place in the Father, when he appointed Christ to be supreme King and Lord of heaven and earth; for he is in the Son, and works in him. But since, when we wish to rise to God, all our senses immediately fail, Christ is placed before our eyes as a lively image of the invisible God. There is no reason, therefore, why we should toil to no purpose in exploring the secrets of heaven, since God provides for our weakness by showing himself to be near in the person of Christ; but, on the other hand, whenever the inquiry relates to the government of the world, to our own condition, to the heavenly guardianship of our salvation, let us learn to direct our eyes to Christ alone, as all power is committed to him, (Mt 28:18,) and in his face God the Father, who would otherwise have been hidden and at a distance, appears to us so that the unveiled majesty of God does not swallow us up by its inconceivable brightness.
23. That all men may honor the Son. This clause sufficiently confirms the suggestion which I threw out a little ago, that when it is said that God reigns in the person of Christ, this does not mean that he reposes in heaven, as indolent kings are wont to do, but because in Christ he manifests his power and shows himself to be present. For what else is the meaning of these words, that all men may honor the Son, but that the Father wishes to be acknowledged and worshipped in the Son? Our duty, therefore, is to seek God the Father in Christ, to behold his power in Christ, and to worship him in Christ. For, as immediately follows, he who honoureth not the Son deprives God of the honor which is due to him. All admit that we ought to worship God, and this sentiment, which is natural to us, is deeply rooted in our hearts, so that no man dares absolutely to refuse to God the honor which is due to him; yet the minds of men lose themselves in going out of the way to seek God. Hence so many pretended deities, hence so many perverse modes of worship. We shall never, therefore, find the true God but in Christ, nor shall we ever worship Him aright but by kissing the Son, as David tells us, (Ps 2:12;) for, as John elsewhere declares,
He who hath not the Son hath not the Father,
(1Jo 2:23.)
Mahometans and Jews do indeed adorn with beautiful and magnificent titles the God whom they worship; but we ought to remember that the name of God, when it is separated from Christ, is nothing else than a vain imagination. Whoever then desires to have his worship approved by the true God, let him not turn aside from Christ. Nor was it otherwise with the Fathers under the Law; for though they beheld Christ darkly under shadows, yet never did God reveal himself out of Christ. But now, since Christ has been manifested in the flesh and appointed to be King over us, the whole world must bend the knee to him, in order to obey God; for the Father having made him sit at his right hand, he who forms a conception of God without Christ takes away the half of him.
24. He that heareth my word. Here is described the way and manner of honoring God, that no one may think that it consists solely in any outward performance, or in frivolous ceremonies. For the doctrine of the Gospel seems as a scepter to Christ, by which he governs believers whom the Father has made his subjects. And this definition is eminently worthy of notice. Nothing is more common than a false profession of Christianity; for even the Papists, who are most inveterate enemies of Christ, do in the most presumptuous manner boast of his name. But here Christ demands from us no other honor than to obey his Gospel. Hence it follows, that all the honor which hypocrites bestow on Christ is but the kiss of Judas, by which he betrayed his Lord. Though they may a hundred times call him King, yet they deprive him of his kingdom and of all power, when they do not exercise faith in the Gospel.
Hath eternal life. By these words he likewise commends the fruit of obedience, that we may be more willing to render it. For who ought to be so hardened as not to submit willingly to Christ, when the reward of eternal life is held out to him? And yet we see how few there are whom Christ gains to himself by so great goodness. So great is our depravity that we choose rather to perish of our own accord than to surrender ourselves to obey the Son of God, that we may be saved by his grace. Both, therefore, are here included by Christ — the robe of devout and sincere worship which he requires from us, and the method by which he restores us to life. For it would not be sufficient to understand what he formerly taught, that he came to raise the dead, unless we also knew the manner in which he restores us to life. Now he affirms that life is obtained by hearing his word, and by the word hearing he means faith, as he immediately afterwards declares. But faith has its seat not in the ears, but in the heart. Whence faith derives so great power, we have formerly explained. We ought always to consider what it is that the Gospel offers to us; for we need not wonder that he who receives Christ with all his merits is reconciled to God, and acquitted of the condemnation of death; and that he who has received the gift of the Holy Spirit is clothed with a heavenly righteousness, that he may walk in newness of life, (Ro 6:6.) The clause which is added, believeth on him who sent him, serves to confirm the authority of the Gospel: when Christ testifies that it came from God, and was not invented by men, as he elsewhere says that what he speaks is not from himself, but was delivered to him by the Father, (John 7:16, John 14:10.)
And shall not come into condemnation. There is here an implied contrast between the guilt to which we are all naturally liable, and the unconditional acquittal which we obtain through Christ; for if all were not liable to condemnation, what purpose would it serve to free from it those who believe in Christ? The meaning therefore is, that we are beyond the danger of death, because we are acquitted through the grace of Christ; and, therefore, though Christ sanctifies and regenerates us, by his Spirit, to newness of life, yet here he specially mentions the unconditional forgiveness of sins, in which alone the happiness of men consists. For then does a man begin to live when he has God reconciled to him; and how would God love us, if he did not pardon our sins?
But hath passed. Some Latin copies have this verb in the future tense, will pass from death to life; but this has arisen from the ignorance and rashness of some person who, not understanding the meaning of the Evangelist, has taken more liberty than he ought to have taken; for the Greek word μεταβέβηκε (hath passed) has no ambiguity whatever. There is no impropriety in saying that we have already passed from death to life; for the incorruptible seed of life (1Pe 1:23) resides in the children of God, and they already sit in the heavenly glory with Christ by hope, (Col 3:3,) and they have the kingdom of God already established within them, (Lu 17:21.) For though their life be hidden, they do not on that account cease to possess it by faith; and though they are besieged on every side by faith, they do not cease to be calm on this account, that they know that they are in perfect safety through the protection of Christ. Yet let us remember that believers are now in life in such a manner that they always carry about with them the cause of death; but the Spirit, who dwells in us, is life, which will at length destroy the remains of death; for it is a true saying of Paul, that
death is the last enemy that shall be destroyed,
(1Co 15:26.)
And, indeed, this passage contains nothing that relates to the complete destruction of death, or the entire manifestation of life. But though life be only begun in us, Christ declares that believers are so certain of obtaining it, that they ought not to fear death; and we need not wonder at this, since they are united to him who is the inexhaustible fountain of life.
25. Verily, verily, I say to you, That the hour cometh, and now is, when the dead shall hear the voice of the Son of God, and they that hear shall live. 26. For as the Father hath life in himself, so also hath he given to the Son to have life in himself. 27. And he hath given him power to execute judgment also, because he is the Son of man. 102 28. Wonder not at this; for the hour cometh when all who are in the graves shall hear his voice, 29. And they who have done good shall go forth to the resurrection of life; and they who have done evil, to the resurrection of condemnation.
25. Verily, verily When the Evangelist represents the Son of God as swearing so frequently in reference to our salvation, hence we perceive, first, how eagerly he desires our welfare, and next, of how great importance it is that the faith of the Gospel should be deeply fixed and thoroughly confirmed. The statement has indeed some appearance of being incredible, when we are told that this is the effect of the faith of which Christ speaks; and therefore he confirms by an oath that the voice of his Gospel has such power of giving life that it is powerful to raise the dead It is generally agreed that he speaks of spiritual death; for those who refer it to Lazarus, (Joh 11:44,) and to the widow's son at Nain, (Lu 7:15,) and similar instances, are refuted by what follows. First, Christ shows that we are all dead before he quickens us; and hence it is evident what the whole nature of man can accomplish towards procuring salvation.
When the Papists wish to set up their free-will, they compare it to the Samaritan whom the robbers had left half-dead on the road, (Lu 10:30;) as if by the smoke of an allegory they could darken a clear statement, by which Christ declares that we are fully condemned to death. And indeed as we have been, since the revolt of the first man, alienated from God through sin, all who do not acknowledge that they are overwhelmed with everlasting destruction do nothing else than deceive themselves by empty flatteries. I readily acknowledge that in the soul of man there remains some remnant of life; for understanding, and judgment, and will, and all our senses, are so many parts of life; but as there is no part which rises to the desire of the heavenly life, we need not wonder if the whole man, so far as relates to the kingdom of God, is accounted dead. And this death Paul explains more fully when he says, that we are alienated from the pure and sound reason of the understanding, that we are enemies to God, and opposed to his righteousness, in every affection of our heart; that we wander in darkness like blind persons, and are given up to wicked lusts, (Eph. 2:1, Eph. 4:17.) If a nature so corrupted has no power to desire righteousness, it follows that the life of God is extinguished in us.
Thus the grace of Christ is a true resurrection from the dead. Now this grace is conferred on us by the Gospel; not that so much energy is possessed by the external voice, which in many cases strikes the ears to no purpose, but because Christ speaks to our hearts within by his Spirit, that we may receive by faith the life which is offered to us. For he does not speak indiscriminately of all the dead, but means the elect only, whose ears God pierces and opens, that they may receive the voice of his Son, which restores them to life. This twofold grace, indeed, Christ expressly holds out to us by his words, when he says, The dead shall hear the voice of the Son of God, and they who hear shall live; for it is not less contrary to nature that the dead should hear, than that they should be brought back to the life which they had lost; and therefore both proceed from the secret power of God.
The hour cometh, and now is. He thus speaks of it as a thing which had never before happened; and, indeed, the publication of the Gospel was a new and sudden resurrection of the world. But did not the word of God always give life to men? This question may be easily answered. The doctrine of the Law and the Prophets was addressed to the people of God, and consequently must have been rather intended to preserve in life those who were the children of God than to bring them back from death. But it was otherwise with the Gospel, by which nations formerly estranged from the kingdom of God, separated from God, and deprived of all hope of salvation, were invited to become partakers of life.
26. For as the Father hath life in himself. He shows whence his voice derives such efficacy; namely, that he is the fountain of life, and by his voice pours it out on men; for life would not flow to us from his mouth, if he had not in himself the cause and source of it. God is said to have life in himself, not only because he alone lives by his own inherent power, but because, containing in himself the fullness of life, he communicates life to all things. And this, indeed, belongs peculiarly to God, as it is said, With thee is the fountain of life, (Ps 36:9.) But because the majesty of God, being far removed from us, would resemble an unknown and hidden source, for this reason it has been openly manifested in Christ. We have thus an open fountain placed before us, from which we may draw. The meaning of the words is this: "God did not choose to have life hidden, and, as it were, buried within himself, and therefore he poured it into his Son, that it might flow to us." Hence we conclude, that this title is strictly applied to Christ, so far as he was manifested in the flesh.
27. And hath given him power. He again repeats that the Father hath given him dominion, that he may have full power over all things in heaven and in the earth. The word (ἐξουσία) here denotes authority Judgment is here put for rule and government, as if he had said, that the Father had appointed him to be King, to govern the world, and exercise the power of the Father himself.
Because he is the Son of man. This reason, which is immediately added, deserves particularly to be observed, for it means that he comes forth to men, adorned with such magnificence of power, that he may impart to them what he has received from the Father. Some think that this passage contains nothing else than what is said by Paul, that Christ,
having been in the form of God emptied himself by taking upon him the form of a servant, and humbled himself even to the death of the cross; and therefore God hath exalted him, and given him a name more illustrious than any name, that every knee may bow before him
(Php 2:7-10.)
But for my own part, I regard the meaning as more extensive: that Christ, so far as he is man, was appointed by the Father to be the Author of life, that it may not be necessary for us to go far to seek it; for Christ did not receive it for himself, as if he needed it, but in order to enrich us by his wealth. It may be summed up thus: "What had been hidden in God is revealed to us in Christ as man, and life, which was formerly inaccessible, is now placed before our eyes." There are some who separate this argument from its immediate connection, and join it to the following clause; but this is a forced interpretation, and is at variance with Christ's meaning.
28. Wonder not at this. We may be apt to think that he reasons inconclusively, in drawing from the last resurrection a confirmation of what he had said; for it is not an instance of greater power to raise up bodies than to raise up minds. I reply, it is not from the fact itself that he makes a comparison between the greater and the less, but from the opinion of men; for, being carnal, they admire nothing but what is outward and visible. Hence it arises that they pass by the resurrection of the soul with little concern, while the resurrection of the body excites in them greater admiration. Another effect produced by this gross stupidity of ours is, that those things which are perceived by the eyes have a more powerful influence in producing faith than those which can be received by faith alone. As he mentions the last day, that limitation — -and now is — is not again added, but he simply declares that the time will one day arrive.
But another objection springs up; for though believers expect the resurrection of bodies, yet they cannot rely on their knowledge of it, so as to conclude that souls are now rescued from death, because bodies will one day rise out of the graves. And among ungodly men, 103 what would be reckoned more ridiculous than to prove a thing unknown (to use a common phrase) by a thing less known? I reply, Christ here boasts of his power over the reprobate, so as to testify that the Father has committed to him the full restoration of all things; as if he had said, "What I now tell you that I have commenced, I will one day finish before your eyes." And, indeed, when Christ now, by the voice of his Gospel, quickens souls which had been sunk in perdition, it is a sort of preparation for the last resurrection. Again, as he includes the whole human race, he immediately makes a distinction between the elect and the reprobate. This division shows that the reprobate, as they are now summoned by the voice of Christ to come to judgment, will also, by the same voice, be dragged and brought to appear at his tribunal.
But why does he mention those only who are shut up in graves, as if others would not be partakers of the resurrection, whether they have been drowned, or devoured by wild beasts, or reduced to ashes? The answer is, that as the dead are commonly buried, by the figure of speech called synecdoche, he employs a part to denote all who are already dead. And this is more emphatic than if he had said simply, the dead; for those whom death already deprived of life and light the grave withdraws, as it were, from the world.
Shall hear his voice. The voice of the Son means the sound of the trumpet, which will sound at the command by the power of Christ, (Mt 24:31; 1Co 15:52.) For though an angel will be a herald or forerunner, (1Th 4:16,) this does not hinder what is done by the authority of the Judge, and as it were in his own person, from being ascribed to himself.
29. And they who have done good. He points out believers by good works, as he elsewhere teaches that a tree is known by its fruit, (Mt 7:16; Lu 6:44.) He praises their good works, to which they have begun to devote themselves since they were called. For the robber, to whom Christ on the cross (Lu 23:42) promised life, and who had all his life been given up to crimes, expresses a desire to do good with his latest breath; but as he is born again a new man, and from being the slave of sin begins to be a servant of righteousness, the whole course of his past life is not taken into account before God. Besides, the sins themselves, on account of which believers every day subject themselves to condemnation, are not imputed to them. For without the pardon which God grants to those who believe in Him, 104 there never was a man in the world of whom we can say that he has lived well; nor is there even a single work that will be reckoned altogether good, unless God pardon the sins which belong to it, for all are imperfect and corrupted. Those persons, therefore, are here called doers of good works whom Paul calls earnestly desirous or zealous of them, (Titus 2:14.) But this estimate depends on the fatherly kindness of God, who by free grace approves what deserved to be rejected.
The inference which the Papists draw from those passages — that eternal life is suspended on the merits of works — may be refuted without any difficulty. For Christ does not now treat of the cause of salvation, but merely distinguishes the elect from the reprobate by their own mark; and he does so in order to invite and exhort his own people to a holy and blameless life. And indeed we do not deny that the faith which justifies us is accompanied by an earnest desire to live well and righteously; but we only maintain that our confidence cannot rest on any thing else than on the mercy of God alone.
30. I can do nothing of myself; as I hear, I judge, and my judgment is just; because I seek not my own will, but the will of my Father who sent me. 31. If I testify concerning myself, my testimony is not true. 32. There is another who testifieth concerning me, and I know that the testimony which he testifieth concerning me is true.
30. I can do nothing of myself. It would be superfluous here to enter into abstruse reasonings, whether the Son of God can do any thing of himself or otherwise, so far as relates to his eternal Divinity; for he did not intend to keep our minds employed about such trifles. Consequently there was no reason why the ancients should have given themselves so much anxiety and distress about refuting the calumny of Arius. That scoundrel gave out that the Son is not equal to the Father because he can do nothing of himself The holy men reply, that the Son justly claims for himself all that can be ascribed to the Father, from whom he takes his commencement, with respect to his person. But, in the first place, Christ does not speak of his Divinity simply, but warns us that, so far as he is clothed with our flesh, we ought not to judge of him from the outward appearance, because he has something higher than man. Again, we ought to consider with whom he has to deal. His intention was, to refute the Jews who were endeavoring to contrast him with God. He therefore affirms that he does nothing by human power, because he has for his guide and director God who dwells in him.
We ought always to keep in remembrance that, whenever Christ speaks concerning himself, he claims only that which belongs to man; for he keeps his eye upon the Jews, who erroneously said that he was merely one of the ordinary rank of men. For the same reason, he ascribes to the Father whatever is higher than man. The word judge belongs properly to doctrine, but is intended also to apply to the whole of his administration, as if he had said, that he acts by the Father's direction in all things, that the Father's will is his rule, and therefore that He will defend him against all adversaries. 105
And my judgment is just. He concludes that his actions and sayings are beyond the risk of blame, because he does not allow himself to attempt anything but by the command and direction of the Father; for it ought to be regarded as beyond all controversy that whatever proceeds from God must be right. This modesty ought to be held by us as the first maxim of piety, to entertain such reverence for the word and works of God, that the name of God would alone be sufficient to prove their justice and rectitude; but how few are to be found who are ready to acknowledge that God is just, unless they are compelled to do so! I acknowledge, indeed, that God demonstrates his righteousness by experience; but to limit it to the perception of our flesh, so as to have no opinion respecting it but what our own mind suggests, is wicked and daring impiety. Let us, therefore, set it down as certain and undoubted, that whatever is from God is right and true, and that it is impossible for God not to be true in all his words, just and right in all his actions. We are likewise reminded that the only rule for acting well is, to undertake nothing but by the direction and commandment of God. And if after this the whole world should rise against us, we shall still have this invincible defense, that he who follows God cannot go astray.
Because I seek not my own will. He does not here make his own will and that of his Father to clash with each other, as if they were contrary things, but only refutes the false opinion which they entertained, that he was impelled by human presumption rather than guided by the authority of God. He affirms, therefore, that he has no disposition which is peculiar to himself and separate from the command of the Father.
31. If I testify concerning myself. He does not here take any thing away from the credit due to his testimony, which he elsewhere asserts in strong terms, but he speaks by way of concession; for Christ, having been in other respects most abundantly supported, consents that they should not believe his word. "If my testimony concerning myself," says he, "is suspected by you according to the ordinary custom of men, let it go for nothing." Now we know that what any man asserts about himself is not reckoned to be true and authentic, although in other respects he speak truth, because no man is a competent witness in his own cause. Though it would be unjust to reduce the Son of God to this rank, yet he prefers to surrender his right, that he may convince his enemies by the authority of God.
33. You sent to John, and he gave testimony to the truth. 34. But I receive not testimony from man; but these things I say that you may be saved. 35. He was a burning and shining lamp, and for a time you were willing to amuse yourselves in his light. 36. But I have greater testimony than that of John; for the works which my Father gave me to perform, the very works which I do, testify concerning me that the Father hath sent me.
33. You sent to John. Before producing the testimony of God, he presses them with the answer of John, from which they could not honorably withhold their belief. For of what use was it to send to him, if they did not intend to abide by his words? They send to him as a Prophet of God, and thus they pretend that his word will be regarded by them as an oracle. Now, though this implies another admission in their favor, still Christ openly brings against them this charge, that nothing but their own malice 106 hinders them from believing. And, therefore, we see that this circumstance is highly appropriate to the matter in hand, namely, that they sent to John, and — as if their motive had been a desire to learn — inquired at him who was the Messiah, and yet paid no attention to his reply.
34. I receive not testimony from men. Yet it was not in vain that God chose Christ to be a witness to him, and Christ himself declares, on another occasion, that the disciples
will be his witnesses. You shall be witnesses to me, both in Jerusalem, and in all Judea, and in Samaria, and unto the uttermost part of the earth,
(Ac 1:8.)
I reply, Christ avails himself of the testimony of John, not because he needs it, but so far as it is advantageous to us to receive from it some confirmation. Men borrow testimony from one another, because they cannot dispense with that assistance. The case is different with God and Christ. For if philosophers assert that virtue has no need of foreign aid, what has man in himself to lend support to the truth of God? And Christ immediately adds, that he produces the testimony of John on their account: these things I say that you may be saved. By this statement he means that it is not so much from a regard to himself as from a desire to promote the advantage of men, that he raises up the heralds of his Gospel by whom he testifies to us concerning his will. In this we see also a striking proof of his wonderful goodness, by which he regulates all things for our salvation. It is therefore our duty, on the other hand, to strive that the great care which he bestows in saving us may not be fruitless.
35. He was a burning and shining lamp. When he calls John a burning lamp, this proves their ingratitude; for it follows that they are only blind, because they choose to be so, since God kindled a lamp before their eyes. The meaning of the words therefore is, "God did not intend that you should go astray; for he appointed John to be a lamp, that he might direct you by his brightness; and, therefore, when you do not acknowledge me to be the Son of God, this arises from voluntary error." This is followed by another reproach, that not only did they shut their eyes, and thus obstruct the entrance of the light which was offered to them, but they intentionally abused it for the purpose of crushing Christ. For when they were ready to applaud John beyond what he justly deserved, this arose from a wicked and treacherous design not to give way to the Son of God.
And you were willing to amuse yourselves in his light. This wicked abuse of the heavenly light Christ elegantly compares to foolish mirth; as if the head of a family were to light a lamp for his servants by night, that they might perform the duties which he had enjoined on them, but they, instead of doing so, employed it for debauchery and every kind of licentiousness. By these words Christ accuses the Jews, and at the same time conveys to all of us a warning that, when God sends faithful teachers to guide us in the right way, we should take care not to abuse them by wandering in every direction. How useful this warning is, the experience of all ages shows. God undertakes to direct men, throughout the whole course of their life, to the final goal, and sends his prophets to be their guides. Yet such is the madness of the folly of men that, instead of walking, they prefer to indulge in wanton dancing, without making any progress; so light and unsteady are they that, despising and rejecting his continued guidance, they are hurried away by the sudden impulses of their passions.
For a time, or, for an hour. By this term he reproves them for their folly in thinking that wickedness of a transitory nature and short duration can extinguish the light of God. Thus in our own day all those faithful teachers whom God has given to his Church as burning lamps are applied by the Papists to a contrary purpose; as if their intention were, by looking at the light, to dazzle their eyes. And not only do they abuse the lamps for extinguishing the light of God, but they often indulge in foolish gaiety amidst the darkness, as when they rise against the pure doctrine of the Gospel, and glory in the foolish sayings of their noisy declaimers. But what Christ here asserts concerning John, Paul declares to be common to all believers, because, having the word of life, they ought to give light to the world, like torches. But Christ shows that it belongs strictly to the Apostles and ministers of the Gospel to go before others and hold out the torch to guide them; 107 for though we are all blind, and in the midst of darkness, God shines upon us by the light of his word. But here he peculiarly adorns John the Baptist with this honorable designation, because by his ministry God shone on his Church with much greater brightness.
36. But I have greater testimony than that of John. After having showed that, in the person of John, the Jews had wickedly corrupted the gift of God, he now repeats a second time what he had said, that he has no need of the testimony of man, as if he had not enough of himself; although, perceiving that they held his person in contempt, he sent them to his Father, according to his custom.
For the works which the Father hath given me to do. He holds out to view two things, by which he was proved to be the Son of God. "My Father," says he, "attests by miracles that I am his Son; and before I came into the world, he gave abundant testimony to me in the sacred writings." Let us always remember what object he has in view. He wishes to be recognized as the Messiah promised by God, that he may be heard, and, therefore, he maintains that he is now manifested to be such a person as Scripture describes him. It may be asked, Are miracles sufficient to prove this; for similar miracles had been already performed by the Prophets? I reply, those miracles which God performed by the agency of the Prophets did not go beyond the purpose for which they were intended, namely, to show that they were the ministers of God, because they could in no other way obtain the authority due to their office. But God intended to exalt his Son more highly, and this purpose of God ought to be regarded by us as the design of miracles. Therefore, if the Jews had not been prejudiced by malice and voluntarily shut their eyes, Christ might easily have proved to them by his miracles who and what he was.
37. And the Father who hath sent me, himself hath testified concerning me; you have never heard his voice, or seen his shape. 38. And you have not his word abiding in you; for whom he hath sent, him you believe not. 39. Search the Scriptures; for you think that you have eternal life in them: and they are they which testify concerning me. 40. And you will not come to me, that you may have life.
37. And the Father who hath sent me. To limit this statement, as some have done, 108 to the voice which was heard at his baptism, (Mt 3:17,) is a mistake; for he says in the past tense, that the Father (μεμαρτύρηκε) testified, in order to show that he did not come forward as an unknown person, because the Father had long ago distinguished him by such peculiar marks that, bringing them along with him, he might be recognized. I explain, therefore, that God testified concerning his Son, whenever in past times he held out to the ancient people the hope of salvation, or promised that the kingdom of Israel would be fully restored. In this manner the Jews must have formed an idea of Christ from the Prophets, before he was manifested in the flesh. When having him before their eyes, they despise and therefore reject him, they show plainly that they have no relish for the Law, with which Christ also reproaches them; and yet they boasted of their knowledge of the Law, as if they had been brought up in the bosom of God.
You have never heard his voice. After having complained that they do not receive him, Christ breaks out in still more severe language against their blindness. When he says that they had never heard the voice of God, or seen his shape, these are metaphorical expressions, by which he intends to state generally that they are utterly estranged from the knowledge of God. For as men are made known by the countenance and speech, so God utters his voice to us by the voice of the Prophets, and, in the sacraments, takes, as it were, a visible form, from which he may be known by us according to our feeble capacity. But he who does not recognize God in his lively image, plainly shows by this very fact that he worships no Deity but what he has himself contrived. For this reason Paul says, that the Jews had a vail placed before their eyes, that they might not perceive the glory of God in the face of Christ, (2Co 3:14.)
38. And you have not his word abiding in you. This is the true way of profiting, when the word of God takes root in us, so that, being impressed on our hearts, it has its fixed abode there. Christ affirms that the heavenly doctrine has no place among the Jews, because they do not receive the Son of God, on whom it everywhere bestows commendation. And justly does he bring this reproach against them; for it was not in vain that God spake by Moses and the Prophets. Moses had no other intention than to invite all men to go straight to Christ; and hence it is evident that they who reject Christ are not the disciples of Moses. Besides, how can that man have the word of life abiding in him who drives from him the life itself? How can that man keep the doctrine of the Law who destroys the soul of the Law, as far as lies in his power? For the Law without Christ is empty and has no solidity. Just in proportion, therefore, as any man knows Christ, is the proficiency which he has made in the word of God.
39. Search the Scriptures. We have said that the statement which Christ formerly made — that he has the Father for a witness in heaven — refers to Moses and the Prophets. Now follows a clearer explanation; for he says that that testimony is to be found in the Scriptures. He again reproves them for their foolish boasting, because, while they acknowledged that they had life in the Scriptures, they perceived nothing in them but the dead letter. For he does not absolutely blame them for seeking life in the Scriptures, since they were given to us for that end and use, but because the Jews thought that the Scriptures gave them life, while they were widely opposed to its natural meaning, and — what is worse — while they quenched the light of life which was contained in them; for how can the Law bestow life without Christ, who alone gives life to it?
Again, we are taught by this passage, that if we wish to obtain the knowledge of Christ, 109 we must seek it from the Scriptures; for they who imagine whatever they choose concerning Christ will ultimately have nothing instead of him but a shadowy phantom. First, then, we ought to believe that Christ cannot be properly known in any other way than from the Scriptures; and if it be so, it follows that we ought to read the Scriptures with the express design of finding Christ in them. Whoever shall turn aside from this object, though he may weary himself throughout his whole life in learning, will never attain the knowledge of the truth; for what wisdom can we have without the wisdom of God? Next, as we are commanded to seek Christ in the Scriptures, so he declares in this passage that our labors shall not be fruitless; for the Father testifies in them concerning his Son in such a manner that He will manifest him to us beyond all doubt. But what hinders the greater part of men from profiting is, that they give to the subject nothing more than a superficial and cursory glance. Yet it requires the utmost attention, and, therefore, Christ enjoins us to search diligently for this hidden treasure. Consequently, the deep abhorrence of Christ which is entertained by the Jews, who have the Law constantly in their hands, must be imputed to their indolence. For the lustre of the glory of God shines brightly in Moses, but they choose to have a vail to obscure that lustre. By the Scriptures, it is well known, is here meant the Old Testament; for it was not in the Gospel that Christ first began to be manifested, but, having received testimony from the Law and the Prophets, he was openly exhibited in the Gospel.
40. And you will not come to me. He again reproaches them that it is nothing but their own malice that hinders them from becoming partakers of the life offered in the Scriptures; for when he says that they will not, he imputes the cause of their ignorance and blindness to wickedness and obstinacy. And, indeed, since he offered himself to them so graciously, they must have been willfully blind; but when they intentionally fled from the light, and even desired to extinguish the sun by the darkness of their unbelief, Christ justly reproves them with greater severity.
41. I receive not glory from men. 42. But I know you, that you have not the love of God in you. 43. I come in the name of my Father, and you do not receive me; if another come in his own name, him you will receive. 44. How can you believe, who receive glory from each other, and seek not the glory which cometh from God alone? 45. Think not that I shall accuse you to the Father; it is Moses in whom you trust, that accuseth you. 46. For if you believed Moses, you would also believe me; for he wrote concerning me. 47. But if you do not believe his writings, how shall you believe my words?
41. I receive not glory from men. He proceeds in his reproof; but that he may not be suspected of pleading his own cause, he begins by saying that he does not care for the glory of men, and that it gives him no concern or uneasiness to see himself despised; and, indeed, he is too great to depend on the opinions of men, for the malignity of the whole world can take nothing from him, or make the slightest infringement on his high rank. He is so eager to refute their calumny that he exalts himself above men. Afterwards, he enters freely into invectives against them, and charges them with contempt and hatred of God. And though, in regard to honorable rank, there is an immense distance between Christ and us, still we ought boldly to despise the opinions of men. We ought, at least, to guard most zealously against being excited to anger, when we are, despised; but, on the contrary, let us learn never to kindle into indignation, except when men do not render to God the honor due to Him. Let our souls be burned and tortured by this holy jealousy, whenever we see that the world is so ungrateful as to reject God.
42. That you have not the love of God in you. The love of God is here put for all religious feelings; for no man can love God without beholding him with admiration and submitting entirely to his authority; as, on the other hand, when the love of God does not prevail, there can be no desire to obey him. That is the reason why Moses gives this as the summary or recapitulation (ἀνακεφαλαίωσις) of the Law:
thou shalt love the Lord thy God with all thy heart, and with all thy soul, and with all thy might,
(De 6:5.)
43. I have come in my Father's name The false prophets do indeed boast of this title, as the Pope, in the present day, boasts with open mouth that he is Christ's Deputy or Vicar; and under this very disguise has Satan deceived wretched men from the beginning. But Christ here means the reality, and not a hypocritical pretense; for when he testifies that he has come in his Father's name, he means not only that the Father has sent him, but that he faithfully executes the commission which he has received. By this mark he distinguishes the lawful teachers of the Church from spurious and pretended teachers. This passage, therefore, teaches that we ought boldly to reject all who exalt themselves, and, in their own name, claim authority over souls; for he who is desirous to be reckoned a servant of God ought to have nothing separate from God. Now, if the whole doctrine of the Pope be examined, even the blind will see that he has come in his own name. 110
If another come in his own name, him you will receive. That the Jews do not love God, and have no reverence for him, Christ proves by this argument, that they will eagerly receive the false prophets, while they refuse to obey God; for he takes for granted, that it is a sign of a wicked and ungodly mind, when men disregard truth and willingly assent to falsehoods. If it be objected that this is generally done rather through ignorance than through malice, the answer is easy. No man is exposed to the impostures of Satan, except so far as, through some wicked disposition, he prefers falsehood to truth. For how comes it that we are deaf when God speaks, 111 and that Satan finds us ready and active, but because we are averse to righteousness, and of our own accord desire iniquity? Though it ought to be observed that here Christ speaks chiefly of those whom God peculiarly enlightened, as he bestowed on the Jews this privilege, that, having been instructed in his Law, they might keep the right way of salvation. It is certain that such persons lend an ear to false teachers for no other reason than because they wish to be deceived. Accordingly, Moses says that, when false prophets arise, this is intended to prove and try the people if they love the Lord their God, (Deuteronomy 13:3.) In many persons, no doubt, there appears to be an innocent and guileless simplicity, 112 but their eyes are undoubtedly blinded by the hypocrisy which lurks within their minds. For it is certain that God never shuts the door to those who knock, (Mt 7:8,) never disappoints those who sincerely pray to him, (Isa 45:19.) Justly, therefore, does Paul ascribe it to the vengeance of God, when the power of deceiving is given to Satan,
that they who have rejected the truth, and taken pleasure in unrighteousness, may believe a lie, and says that they perish who did not receive the love of the truth, that they might be saved,
(2 Thess. 2:9, 12.)
In this manner is discovered the hypocrisy of many who, devoted to the impostures and wicked superstitions of the Pope, burn with envenomed rage against the Gospel; for if they had hearts disposed to the fear of God, that fear would likewise produce obedience.
44. How can you believe? As it might be thought harsh to say that those who were from their childhood the trained disciples of the Law and the Prophets, should be charged with such gross ignorance and declared to be enemies of the truth, and as this might even be thought to be incredible, Christ shows what it is that hinders them from believing. It is because ambition has deprived them of sound judgment; for he speaks, in a peculiar manner, to the priests and scribes, who, swelled with pride, could not obey God. This is a remarkable passage, which teaches that the gate of faith is shut against all whose hearts are preoccupied by a vain desire of earthly glory. For he who wishes to be somebody in the world must become wandering and unsteady, so that he will have no inclination towards God. Never is a man prepared to obey the heavenly doctrine, until he is convinced that his principal object, throughout his whole life, ought to be, that he may be approved by God.
But it may be thought that the wicked confidence, by which hypocrites exalt themselves in the presence of God, is a greater obstacle than worldly ambition; and we know that this was also a disease with which the scribes were deeply infected. The answer is easy; for Christ intended to tear from them the false mask of sanctity, by which they deceived the ignorant multitude. He therefore points, as with the finger, to the grosser vice, by which it may be made manifest to all that nothing is farther from their true character than what they wished to be reckoned. Besides, though hypocrisy exalts itself against God, still, in the world and before men, it is always ambitious; nay, more, it is this vanity alone that swells us with false presumption, when we rely more on our own judgment, and that of others, than on the judgment of God. He who in reality presents himself before God as his Judge, must, of necessity, fall down humbled and dismayed, and finding nothing in himself on which he can place reliance. 113 So, then, in order that any man may seek glory from God alone, he must be overwhelmed with shame, and flee to the undeserved mercy of God. And, indeed, they who look to God see that they are condemned and ruined, and that nothing is left to them in which they can glory but the grace of Christ. The desire of such glory will always be attended by humility.
So far as relates to the present passage, Christ's meaning is, that there is no other way in which men can be prepared for receiving the doctrine of the Gospel, than by withdrawing all their senses from the world, and turning them to God alone, and seriously considering that it is with God that they have to do, that, forgetting the flatteries by which they are accustomed to deceive themselves, they may descend into their own consciences. We need not wonder, therefore, if the Gospel in the present day find so few persons willing to be taught, since all are carried away by ambition. Nor need we wonder if many apostatize from the profession of the Gospel, for they are hurried away by their own vanity and fly off. So much the more earnestly ought we to seek this one thing, that, while we are mean and despised in the eyes of the world, and even overwhelmed within ourselves, we may be reckoned among the children of God.
45. Think not that I shall accuse you to the Father. This is the way in which we ought to deal with obstinate and hardened persons, when they learn nothing by instruction and friendly warnings. They must be summoned to the judgment-seat of God. There are few persons, indeed, who openly mock God, but there are very many who, believing that God, whom they oppose as enemies, is gracious to them, amuse themselves at their ease with empty flatteries. Thus, in the present day, our Giants, 114 though they wickedly trample under foot the whole doctrine of Christ, haughtily plume themselves on being the intimate friends of God. For who will persuade the Papists that Christianity exists anywhere else than among them? Such were the scribes, with whom Christ is here disputing. Though they were the greatest despisers of the Law, yet they boasted of Moses in lofty terms, so that they did not hesitate to make use of him as a shield in opposing Christ. If he had threatened that he would be a powerful and formidable adversary to them, he knew that this would have been treated with the utmost contempt; and, therefore, he threatens that an accusation, drawn up by Moses, will be preferred against them.
Moses, in whom you trust. There are some who think, that Christ here points out the distinction between his own office and that of Moses, because it belongs to the Law to convict men of being unbelievers. But this is a mistake; for Christ did not intend that, but only intended to shake off the confidence of hypocrites, who falsely boasted of entertaining reverence for Moses; just as if a person in the present day, in order to foil the Papists with their own weapon, 115 were to say, that they will find no enemies more decidedly opposed to them than the holy doctors of the Church, under whose authority they falsely and wickedly take shelter. 116 Let us also learn from it, that we ought not to glory in the Scriptures without a good reason; for if we do not honor the Son of God by the true obedience of faith, all whom God hath raised up to be his witnesses will rise up against us as accusers at the last day. When he says, that they trust in Moses, he does not accuse them of superstition, as if they ascribed to Moses the cause of their salvation; but his meaning is, that they do wrong in relying on the protection of Moses, as if they had him to defend their wicked obstinacy.
46. For if you believed Moses, you would also believe me. He shows why Moses will be their accuser. It is because they do not reject his doctrine. We know that it is impossible to offer a greater insult to the servants of God than when their doctrine is despised or reproached. Besides, those whom the Lord has appointed to be ministers of his word, ought to be ready to defend it against despisers; 117 and therefore, he gave to all his prophets a twofold commission, that they might teach and instruct for the salvation of believers, and that, one day, they might confound the reprobate by their testimony.
For he wrote concerning me. When Christ says, that Moses wrote concerning him, this needs no long proof with those who acknowledge that Christ is the end and soul of the Law. But if any person be not satisfied with this, and desire to have the passages pointed out to him, I would advise him, first, to read carefully the Epistle to the Hebrews, with which also agrees Stephen's sermon, in the seventh chapter of the Acts of the Apostles; and, next, to observe the quotations which Paul applies to his purpose. I acknowledge, indeed, that there are few in which Moses expressly mentions Christ; but what was the use of the tabernacle, and sacrifices, and all the ceremonies, but to be figures drawn in conformity to that first pattern which was showed to him in the mountain? (Ex 25:40; Heb 8:5.) Thus, without Christ, the whole ministry of Christ vanishes. Again, we see how he continually reminds the people of the covenant of the Fathers which had been ratified in Christ, and even how he makes Christ to be the principal subject and foundation of the covenant. Nor was this unknown to the holy Fathers, who had always their eyes fixed on the Mediator. To treat the subject more largely, would be inconsistent with the brevity at which I aim.
47. But if you do not believe his writings. Christ appears here to claim less authority for himself than for Moses; and yet we know that heaven and earth have been shaken by the voice of the Gospel, (Heb 12:26.) But Christ accommodates his discourse to those to whom he speaks; for the authority of the Law was, beyond all controversy, held sacred among the Jews; and thus it was impossible that Christ should be inferior to Moses. To the same purpose is the contrast between writings and words; for he shows their unbelief to be more aggravated, because the truth of God, recorded in an authentic form, has no authority with them.
---
Footnotes
---
Next: Chapter 6